Inclusivity
'ByeCOVID' offers free, mobile coronavirus antibody testing to communities of color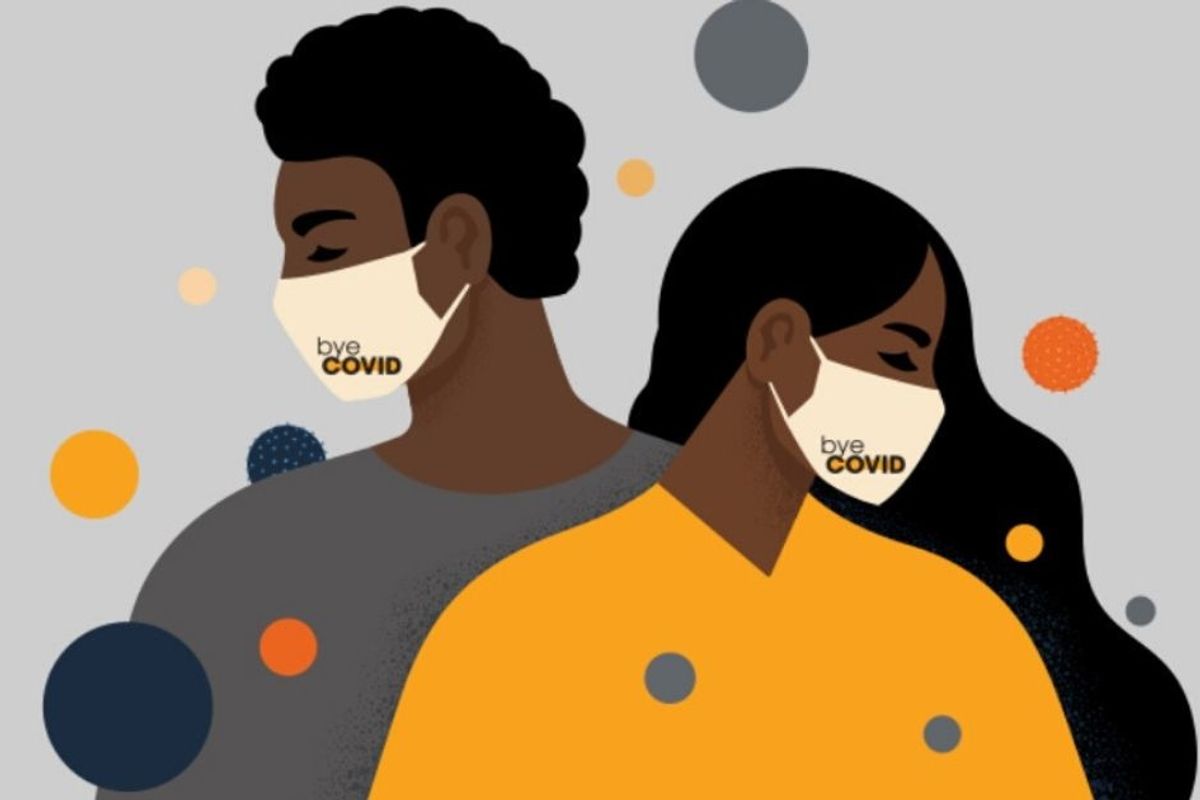 ByeCOVID
The coronavirus pandemic has disproportionately impacted communities of color in the United States, adding insult to injury in the ongoing fight for racial equity in all areas. According to an NPR analysis of available data, the following are some disparities that have been found:
-Nationally, deaths from COVID-19 are nearly two times greater for Black Americans than would be expected based on share of population. In four states, the rate is three or more times greater than expected.
- In 42 states plus Washington D.C., Hispanic/Latino people make up a greater share of cases than expected for population share
- In 37 states plus Washington D.C. white deaths are lower than expected for population share
---
In response to these disparities, the city of Compton, California is partnering with Black-led organizations to respond to the testing and care needed in Black and Brown communities. ByeCOVID is an initiative founded by Originals Nation, a non-profit organization focusing on economic progress and wealth-building for Black America. It provides infrastructure to support innovation, as well as Trap heals, an artist/strategist collective utilizing community engagement, artistic activism and cultural leadership to honor and heal communities of color.
Together with the mayor of Compton, Aja Brown, these organizations are offering free, FDA-approved, rapid antibody testing to the community through byeCOVID.
In fact, today they are offering free antibody testing to all attendees of Compton College's Juneteenth celebration, with both walk-up and drive-thru options available.
The byeCOVID website describes the coronavirus initiative as, "a cultural response system that can deploy resources directly to underserved communities during this crisis."
Why is a "cultural response system" needed? Because we are in a healthcare crisis that relies on a healthcare system that already has a problem with disparate racial outcomes. The fact that the pandemic has followed suit points to certain needs not being met in communities of color.
"Providing underprivileged communities with free COVID-19 antibody testing delivered in a culturally sensitive manner is our chance to transform the narrative and uplift the people," the website states. "We won't stop with getting them access to the testing kits. We will also provide them with holistic care packages curated to promote positive well being that can sustain long-term healing."
A byeCOVID van can bring mobile testing into communities where testing is needed, and the care packages offered are "filled with essential items, personal protective equipment (PPE) and many soothing grooves to promote healthy coping mechanisms and best mental health practices."
Since the healthcare system doesn't generally recognize or attend to the cultural needs of communities of color, this initiative aims to help fill the gap, at least during the pandemic. "Racism is a public health crisis and we must come together to protect the most vulnerable among us," the byeCOVID site states. "During this global pandemic, which has prompted immense societal reflection, healing elements that remind us of self-care and communal togetherness need to become standard for the cultural spaces we create."