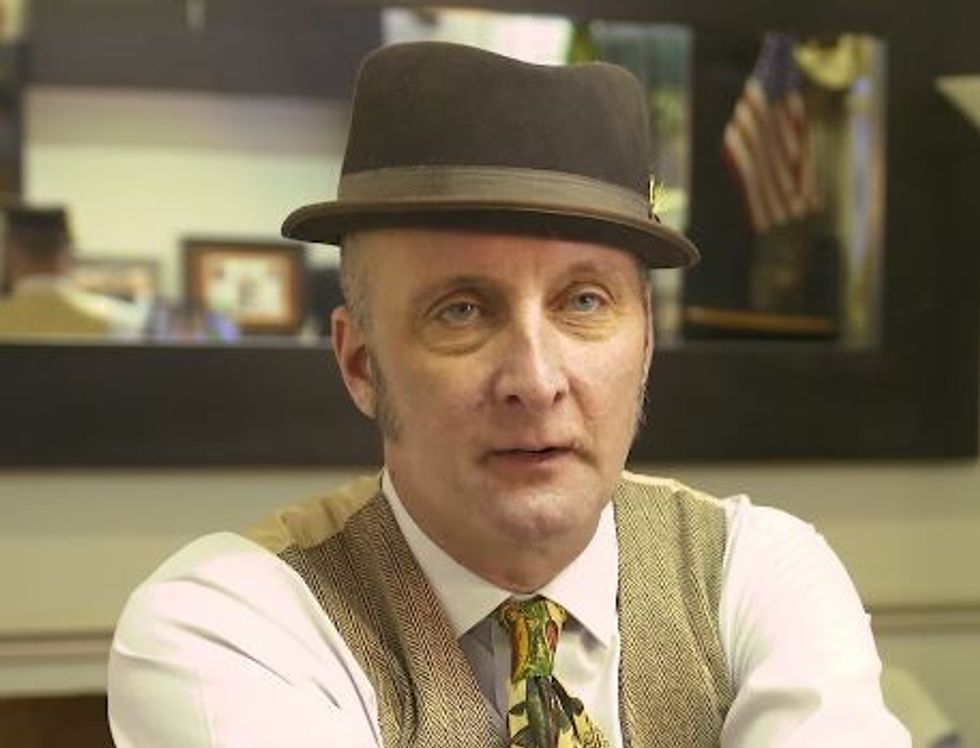 Women who've had breast cancer and a mastectomy just want to feel whole after their long journey back to health.
Unfortunately, many women lose their nipples during their mastectomy surgeries depending on how their cancer spread and doctor's discretion.
---
This leaves women with the choice of having no nipple, their skin shaped into a projection that resembles a nipple, or having an areola grafted from skin on other parts of their body.
Tattoo artist Vinnie Myers of Finksburg, Maryland is using his amazing skills to help breast cancer survivors feel whole again by giving them areola tattoos.
"The women want to look like they did before their mastectomies," Myers says in the video.
Myers perfectly mixes each color so it compliments the woman's skin tone and uses 3-D effects to make it appear as if the nipple is protruding from their chest. According to Myers, the tattoos are permanent and will keep their color, unlike like the tattooing techniques used by the surgeon's office.
To the naked eye, his tattoos look exactly like natural nipples.
"Our goal is to give them three-dimensional looking areolas. The 3-D effect is created by light and shade," Myers says in the video.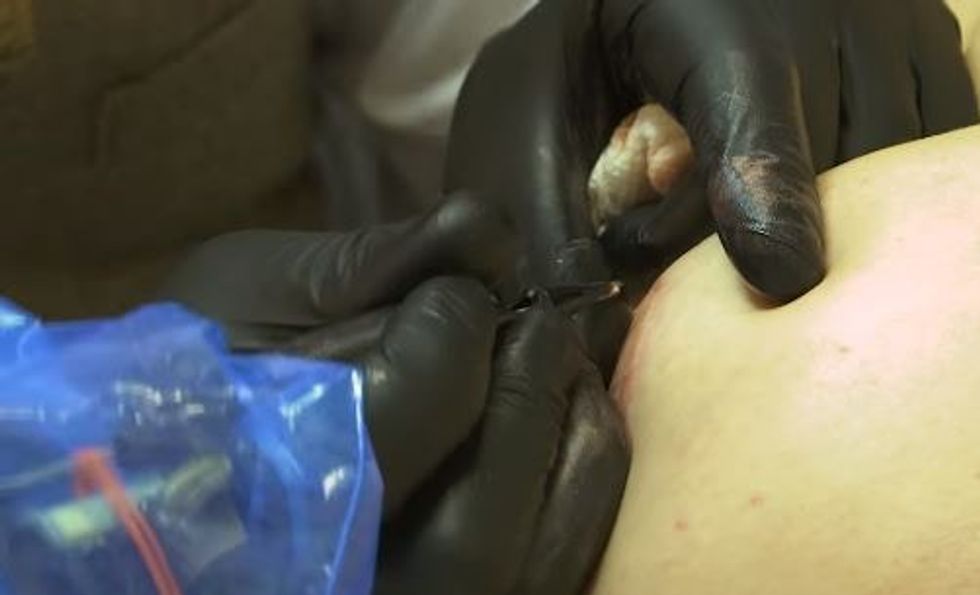 via 60 Second Docs/Facebook
"To see the resiliency and strength in some of these women having battled cancer is just remarkable. It's pretty striking to see the reaction for something so small it ends up being very impactful to them. And when they look at themselves it makes them feel whole again."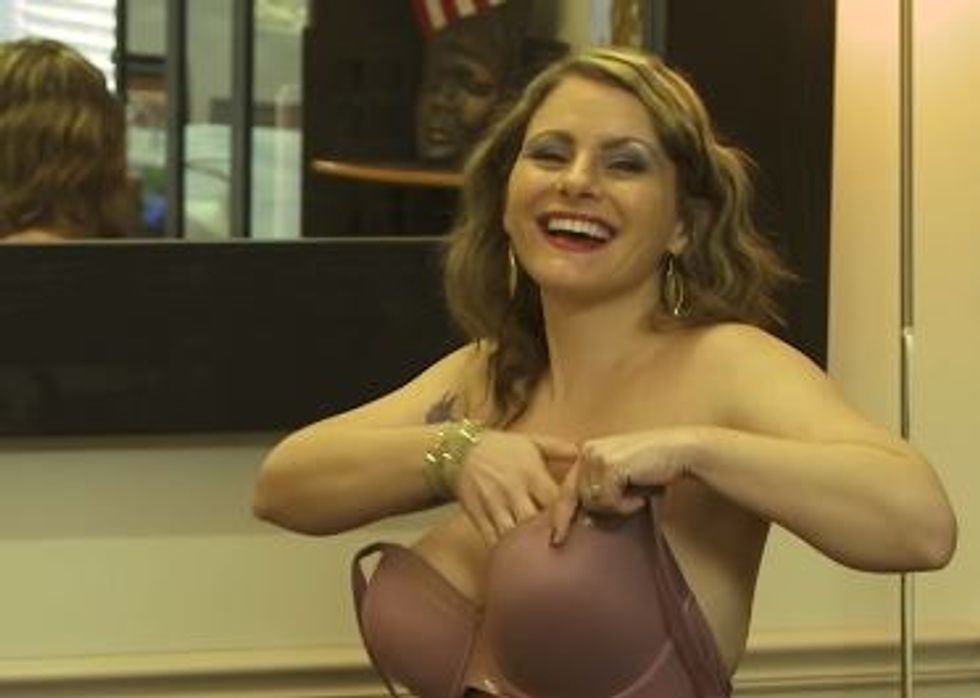 via 60 Second Docs/Facebook
"The transformation that a woman goes through I can only appreciate by what they tell me. Because I've never been through it," Myers says.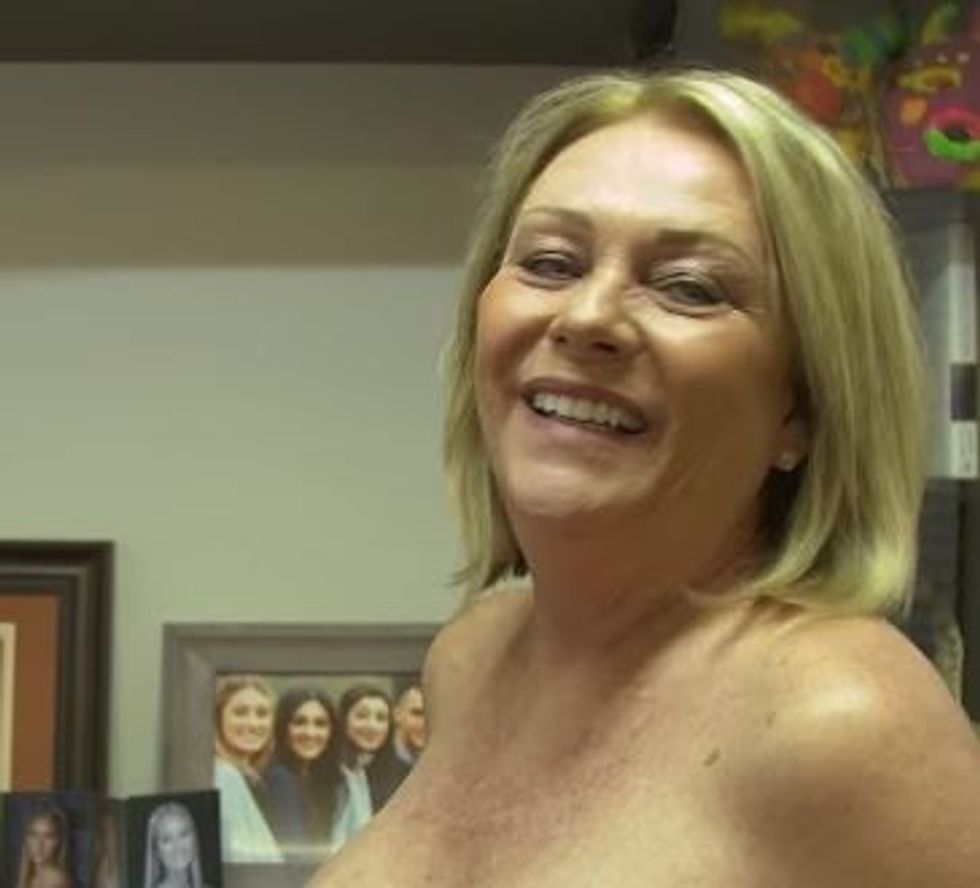 via 60 Second Docs/Facebook
Myers was inspired to help breast cancer survivors after his sister was diagnosed with the disease. So far, he and his staff have done over 10,000 nipple and areola tattoos.