Pop Culture
These ridiculously comfortable socks offer the perfect blend of comfort, quality, and philanthropy
Right now, new users can use Coupon Code 'UPWORTHY20' for 20-percent off Bombas Women's Ankle Socks.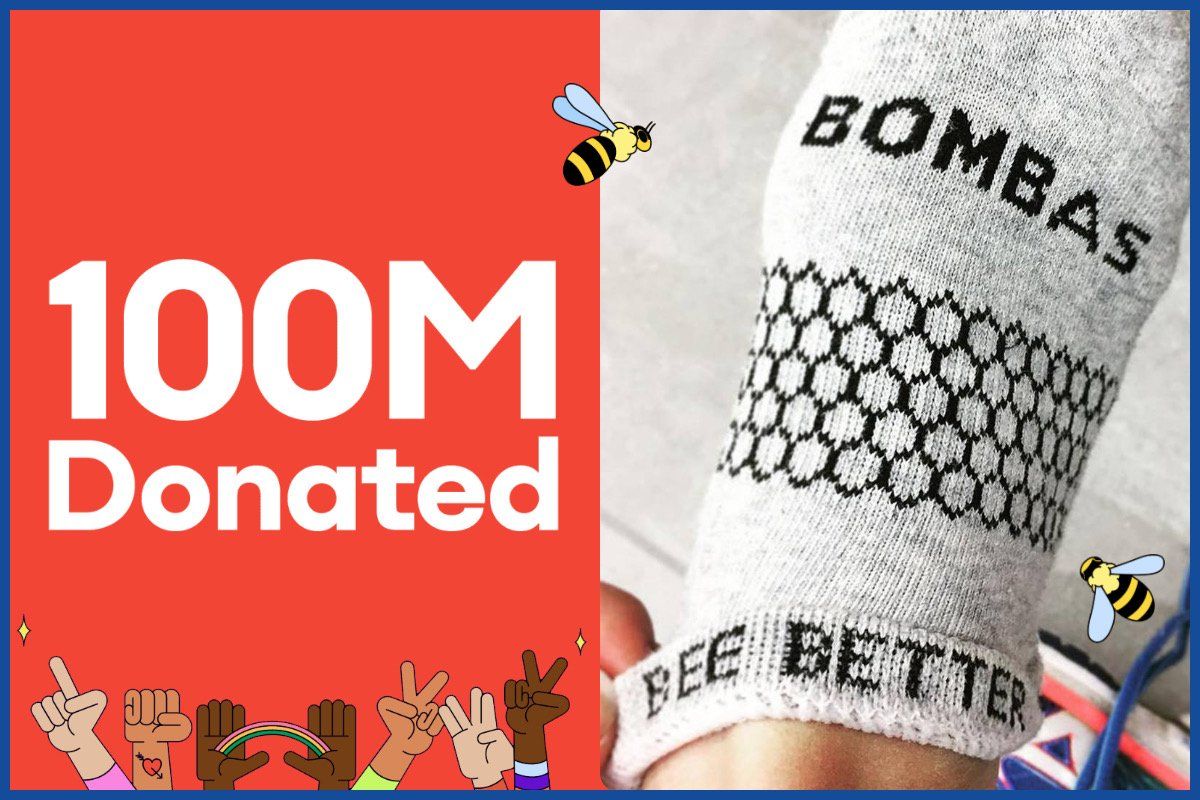 Editor's Note: Upworthy earns a percentage of revenue from products sold in this article.

In the grand scheme of things, socks seldom take center stage in our daily wardrobe decisions. They're usually tucked away, hidden under shoes and pants, quietly supporting us through our day. Yet, these unsung heroes make a considerable impact on our comfort, productivity, and overall well-being. Think about it - a poorly-fitted sock can turn a simple walk into an uncomfortable trek, while a high-quality, comfortable pair can feel like a warm, loving hug to your feet. In their own understated way, socks are the foundation of our daily attire.
---
Now, imagine a pair of socks that offered premium comfort and exceptional quality and contributed to a greater cause. That's the idea behind Bombas, a company that has taken the humble sock and elevated it into a product that embodies care, community, and compassion.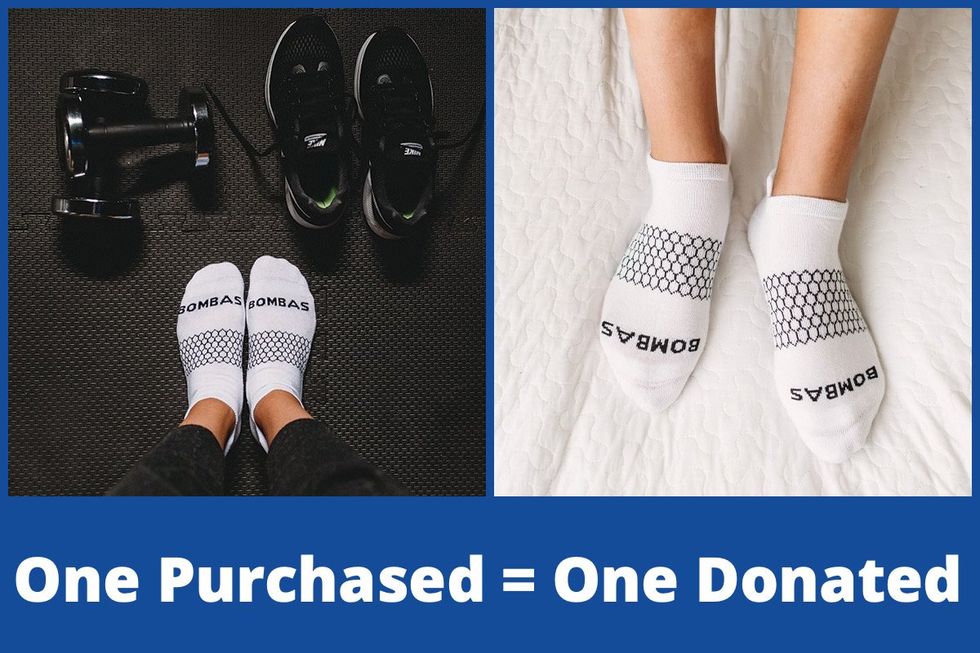 Bombas is all about crafting the best socks in history, but their mission doesn't stop at your sock drawer. With their One Purchased = One Donated™ initiative, they've turned every purchase into an act of kindness, making you a part of their mission to support the homeless community. For every pack of Bombas socks you buy, they donate a pack to someone in need, proving that even something as simple as socks can make a world of difference. Step into a pair of Bombas socks, and you're stepping into a movement that's changing lives, one pair at a time. And right now, new users can use coupon code "UPWORTHY20" for 20-percent off.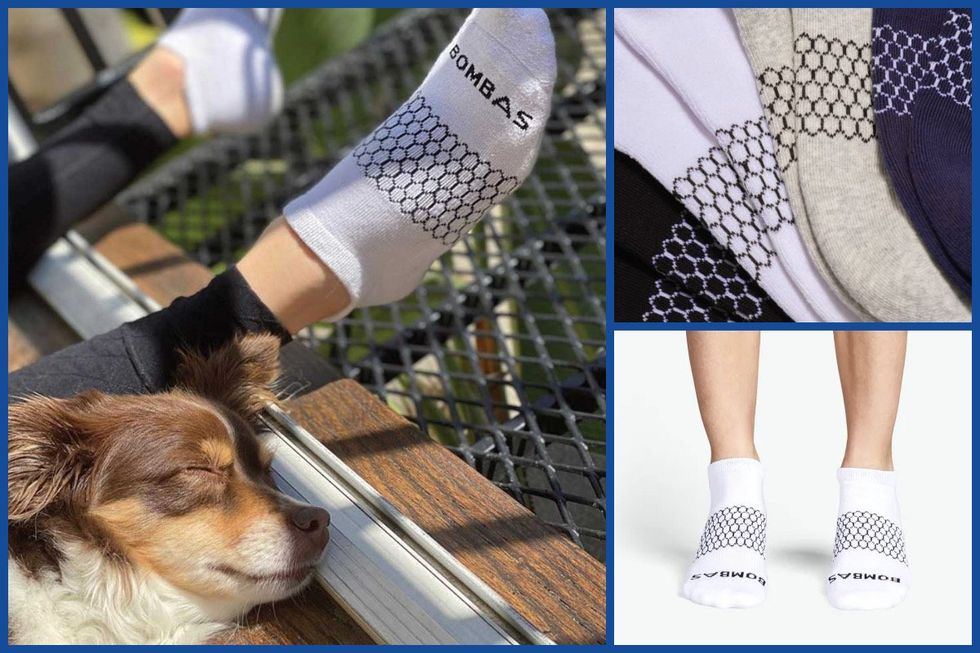 What's in a sock, you ask? Well, if it's a Bombas sock, a lot more than meets the eye. Each Women's Solids Ankle 4-Pack is packed with features that elevate your everyday sock-wearing experience to new heights of comfort.

Let's begin with the Honeycomb Arch Support System - an innovative design element that cradles your midfoot like a firm, comforting hug. It's the perfect balance of support and softness, making each step feel a little more grounded.

Then there's the Seamless Toe. Say goodbye to that annoying little bump that runs across the toes of most socks. Bombas' unique knit stitch makes it a thing of the past. And we can't forget about the Cushioned Footbed. It's not about making the sock thick and unwieldy but providing the right amount of support where you need it. These aren't your everyday sock features, they're what set Bombas apart.

Bombas isn't just your run-of-the-mill sock company. They're pioneers in the industry, meticulously crafting each sock with a commitment to quality that's second to none. These aren't your ordinary, wear-once-and-wash, hope-they-last-a-season type of socks. Bombas socks are meticulously engineered from high-quality yarns, designed to withstand the test of time and the rigors of daily use. This combination of innovation, material choice, and attention to detail all contribute to the longevity and durability of Bombas socks.
This dedication to quality hasn't gone unnoticed by customers. With a resounding 4.8-star rating from over 42,000 reviews, it's clear that Bombas is doing something right. These reviews highlight customers' consistent satisfaction in Bombas' quality, fit, and design.

But don't just take our word for it. The thousands of glowing reviews speak volumes about the comfort Bombas delivers.

Virginia T., a satisfied customer, keeps her review short and sweet with a heartfelt "Love them."

Abby L. echoes the sentiment, noting how the socks fit well and are very comfortable.

And then there's Lydia A., who is buying them not only for herself but for her entire family.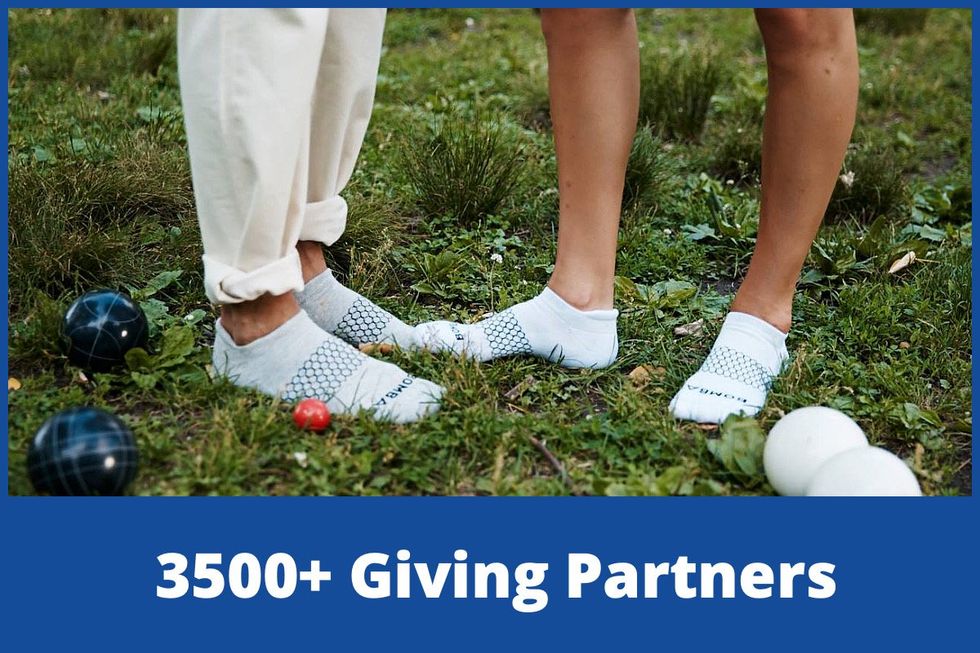 Aside from quaint and comfort, what sets Bombas apart from other sock companies is their unwavering dedication to giving back. With every pair of socks purchased, they pledge to donate a pair to someone in need, a testament to their One Purchased = One Donated™ initiative. This isn't just a feel-good catchphrase - it's a promise embedded in their business model, a commitment to making the world a bit better, one pair of socks at a time. It's a beautiful cycle: you get to enjoy the unparalleled comfort and quality of Bombas socks, and simultaneously, you're helping to provide the same level of comfort to someone less fortunate.
The impact of this initiative is nothing short of astounding. Bombas has donated over 100 million items to those in need, which continues to rise with each purchase. This noble mission is made possible by their network of over 3,500 Giving Partners, who ensure these donations reach the people who need them the most. From overnight shelters and transitional living facilities to rehabilitation centers and outreach teams, Bombas' generosity extends far and wide. So, when you pull on a pair of Bombas socks, you're not just stepping into comfort and quality; you're stepping into a community of giving that spans across the nation.

Bombas' Women's Solids Ankle 4-Pack socks aren't just about quality, comfort, or style, they're about making a difference. These socks offer a unique blend of superior comfort features, outstanding craftsmanship, and a philanthropic mission that truly sets them apart.
So, next time you're shopping for socks, choose Bombas. Not only will you be treating your feet to the comfort they deserve, but you'll also be playing a part in a mission that changes lives. It's not just a purchase; it's a step towards making the world a little bit better, one pair of socks at a time.

And remember, right now, new users can use coupon code "UPWORTHY20" for 20-percent off.