Democracy
Belgium approves four-day work week—but then takes work-life balance even a step further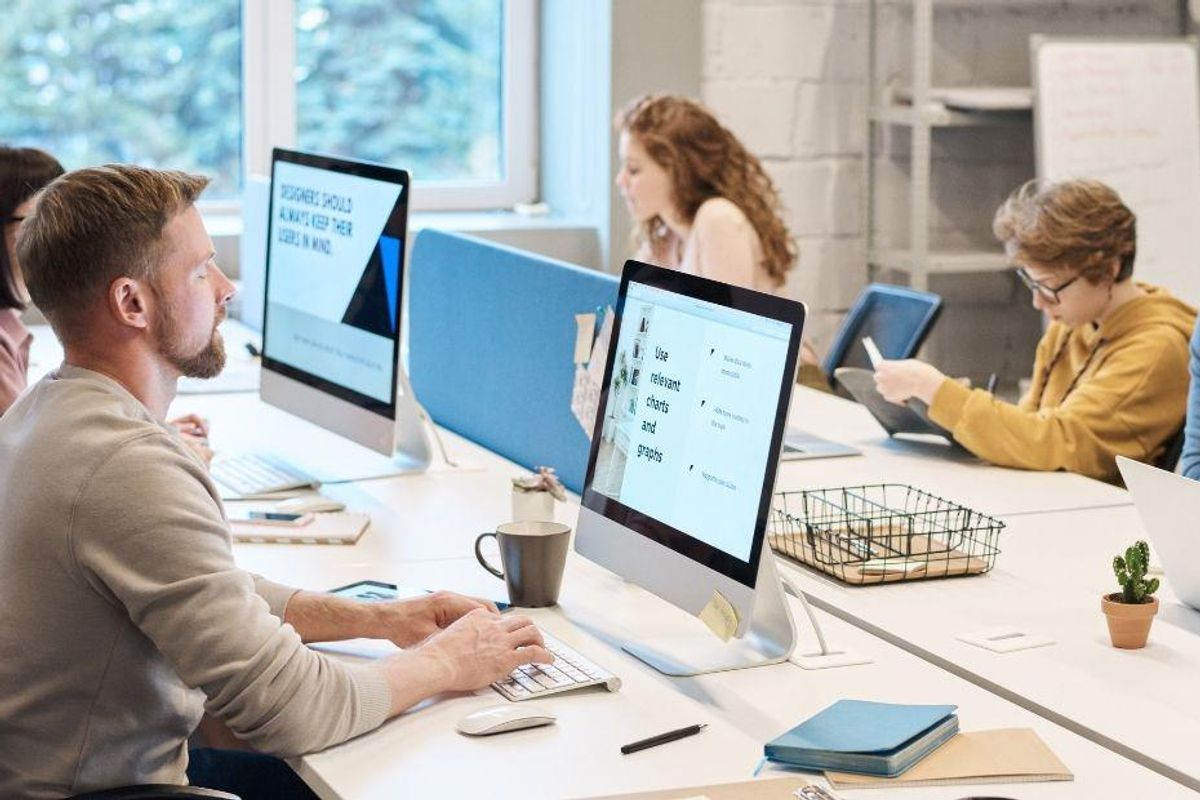 Canva
When the coronavirus pandemic hit, most people who were able to work from home did. Along with that shift to remote work came a blurrier line between home life and work life—in a society where that line can be quite fuzzy as it is.
Constant connectedness via the internet has contributed to people's difficulties in disconnecting from work. It's far too easy to think about something work-related and shoot off a message to an employee or a co-worker no matter the time of day. In some ways, this ability makes work easier. The problem is that it also makes it easy to not have true time "off."
Everyone needs time off, even people who enjoy their work. And now, in a series of labor reforms, one country is making it easier for everyone to create a healthier work-life balance for themselves.
First, Belgium joins several other nations in approving a four-day work week. Employees can request a six-month period of condensing a 38-hour work week (full time) into four days instead of five. Same pay, same number of hours, just shifted into four days so that every weekend is a three-day weekend. After the six months are up, they can continue with the four-day week or return to five.
---
"The period of six months was chosen so that an employee would not be stuck for too long in case of a wrong choice," a government representative told Euronews Next.
According to Forbes, if an employer wants to deny an employee's request for a four-day work week, they have to justify the reasoning for their denial in writing.
Another reform designed to enhance work-life balance allows employees to ignore messages from employers outside of work hours without fear of reprisal. This right to disconnect has already been granted to government employees as of January, but the new law will apply in the private sector as well, for all companies with 20 or more employees. Workers can turn off their work phones during nonworking hours and cannot be reprimanded for not responding to work communications outside of work hours.
"The boundary between work and private life is becoming increasingly porous," Belgian labor minister Pierre-Yves Dermagne said. "These incessant demands can harm the physical and mental health of the worker."
The reforms also include provisions for insurance for gig workers, such as Uber drivers and take-out delivery persons, as well as clarifying what counts as self-employment.
New laws in Belgium:\n*Right to a 4-day work week (longer hours each day)\n*Get your work hours 7 days in advance\n*Bosses can't bug you overnight\n\nAfter Iceland tried a 4-day workweek, 85% of workers switched to it.\n\nBelgium has a 7-party political systemhttps://www.theguardian.com/law/2022/feb/15/belgium-to-give-workers-right-to-request-four-day-week\u00a0\u2026

— Dan Price (@Dan Price) 1644956820
Other countries have been experimenting with and implementing shortened work weeks with success. Iceland spent 2015-2019 trying out a 35- to 36-hour work week without any drop in pay and found that worker well-being soared while productivity remained steady or in some case increased. Now some 86% of the population works shorter hours or are gaining the right to work shorter hours. Scotland, Spain and Japan are also trialing abbreviated work weeks, and so are many large companies and organizations.
Here in the U.S., California congressman Mark Takano has introduced legislation that would change the full-time work week from 40 hours to 32 hours, citing the impact of and learnings from the pandemic as an opportunity to create a "new normal."
"I care about making capitalism sustainable and more humane — and less low road and less cutthroat," Takano told Business Insider. He said that the huge number of deaths during the pandemic has been traumatizing and has made people reevaluate their relationships with their jobs.
"This much stronger connection to human mortality has made people value their time," Takano said. "I think there was a Great Realization among a lot of Americans — how hard they're working and that they wanted to move on from the jobs that they were working at. So a four-day work week is something that connects a lot of Americans."
The legislation has yet to see a vote, but the idea is popular among Americans. In a survey from financial firm Jefferies, 80% of respondents supported the idea of a four-day work week, while only 3% were actively opposed to the idea. Another survey of 4,000 workers conducted by Good Hire found that 83% of respondents would prefer a four-day work week.
Considering that the experiments with four-day work weeks have found increased productivity and employee well-being, perhaps the biggest hill to get over with the idea is simply the idea itself. Change is hard and can be scary. But there's nothing magical about five 8-hour days versus four 10-hour days. And we're even finding that there's nothing magical about 40 hours a week versus 32 hours a week. More isn't always better, and if people get the time that they need to be healthy and happy, they're more likely to put more energy into their work, thereby being more productive with the time spent on the job.
Of course, not all industries or organizations can make it work, but for those who can, it's definitely worth a shot. In the meantime, let's keep watching Belgium and the other countries implementing shorter work weeks to see what we can learn from their experiences.