Democracy
American Medical Association president explains how abortion laws are already causing harm
'These decisions turn out to be quite complicated in a lot of instances.'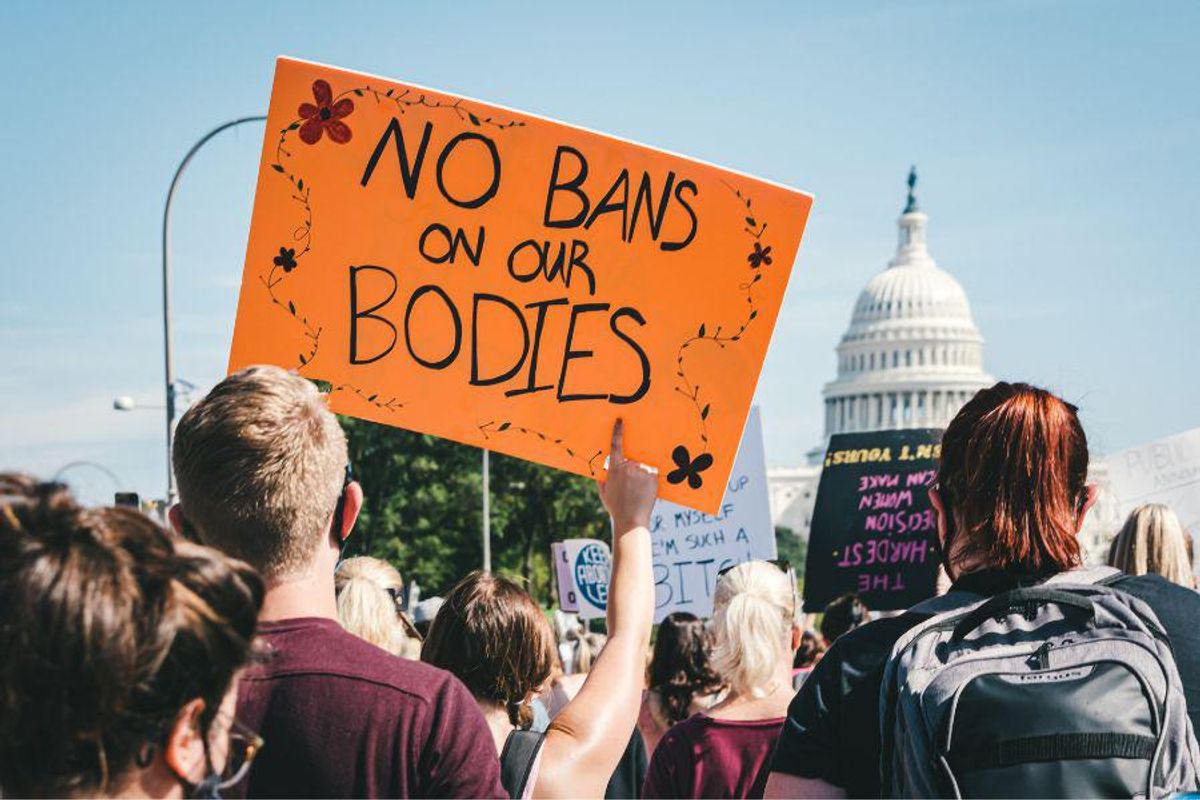 The Supreme Court decision to overturn Roe v. Wade has created a ripple effect of confusion and frustration in the medical field as doctors struggle to navigate the nuances of providing lifesaving care to patients under new state laws prohibiting abortion.
Who would have guessed that legislators criminalizing reproductive medicine—especially when they have no medical training or expertise in what can impact a pregnancy—could backfire? Who would have thought that politicians making decisions about what healthcare a person can and can't receive could lead to increased risks for patients?
Dr. Jack Resneck Jr., the president of the American Medical Association (AMA), knows more than the vast majority of us about why medical care should be left to medical professionals and the harm that stringent abortion laws can lead to.
"These decisions turn out to be quite complicated in a lot of instances," Resneck told journalist Chris Hayes. "So trying to make hard and fast rules in legislative bodies that apply the same across the board is just incredibly dangerous for patients."
---
Since the enactment of trigger laws in several states after the Supreme Court ruling, we've seen story after story of vital healthcare being denied for patients, from prescription medicines for rheumatoid arthritis to potentially lifesaving interventions in pregnancies gone wrong. Doctors are unclear on what they can and can't do, and the criminalization of care that could fall under the abortion umbrella has created a stressful situation for doctors who end up stuck between providing the best evidence-based care and risking jail time or losing their career.
Resneck provided testimony on behalf of the AMA to the House Committee on Energy and Commerce Subcommittee on Oversight and Investigations as part of a hearing entitled "Roe Reversal: The Impacts of Taking Away the Constitutional Right to an Abortion." In his statement, he explained how abortion laws put both doctors and patients in a dangerous position.
"The recent Dobbs decision overturned nearly a half century of precedent, ending patients' rights to comprehensive reproductive health care, allowing government intrusion into the medical exam room, and criminalizing medical care," Dr. Resneck said in his statement. "And, now, physicians in many states are reporting chaos and confusion. Physicians have been placed in an impossible situation, trying to meet their ethical duties to place patients' health and well-being first, while attempting to comply with vague, restrictive, complex, and conflicting state laws that interfere in the practice of medicine and jeopardize the health of our patients. Physicians are worried about prosecution of their patients and themselves in the midst of significant legal uncertainty and this is dangerous for our patients."
Resneck shared that the Dobbs decision is already limiting people's access to medications that treat chronic disease and explained how it will "worsen existing gaps in health disparities and outcomes, compounding the harm that under-resourced communities already experience."
"States that end legal abortion will not end abortion, they will end safe abortion, risking devastating consequences, including patients' lives," he added.
Resneck wrote that the association has "only begun to assess the full impact of the Dobbs decision on our physicians and their patients," and that at this point there are "more questions than answers." However, he reiterated the AMA's commitment to opposing the criminalization of medical practice and challenging criminal or civil penalites on patients or health professionals who find themselves legally at risk from reproductive healthcare.
If the associations of our nation's top medical professionals—not just at the AMA, but also those that specialize in pregnancy and birth, such as the American College of Obstetricians and Gynecologists, the American College of Nurse-Midwives, the Association of Women's Health, Obstetric and Neonatal Nurses and more—oppose abortion legislation, we should listen to them. They're the ones who have dedicated their lives to pregnancy-related medical care. They're the ones who understand the medical implications of this ruling and the laws that it triggered. They're the ones who should have a say in patient care, not government officials with no expertise in medical research or practice.
The state governments that are banning abortion are egregiously overstepping. No one but a doctor and the person experiencing the pregnancy should have any say in their healthcare, period.