A Photographer Asked People What They'd Like To Say To The World. Their Answers Will Blow You Away.
The concept is simple: Write on an exposed part of your body a message you would like to say to the world. Overwhelmingly, what people had to say was heartwarming and uplifting.
04.02.13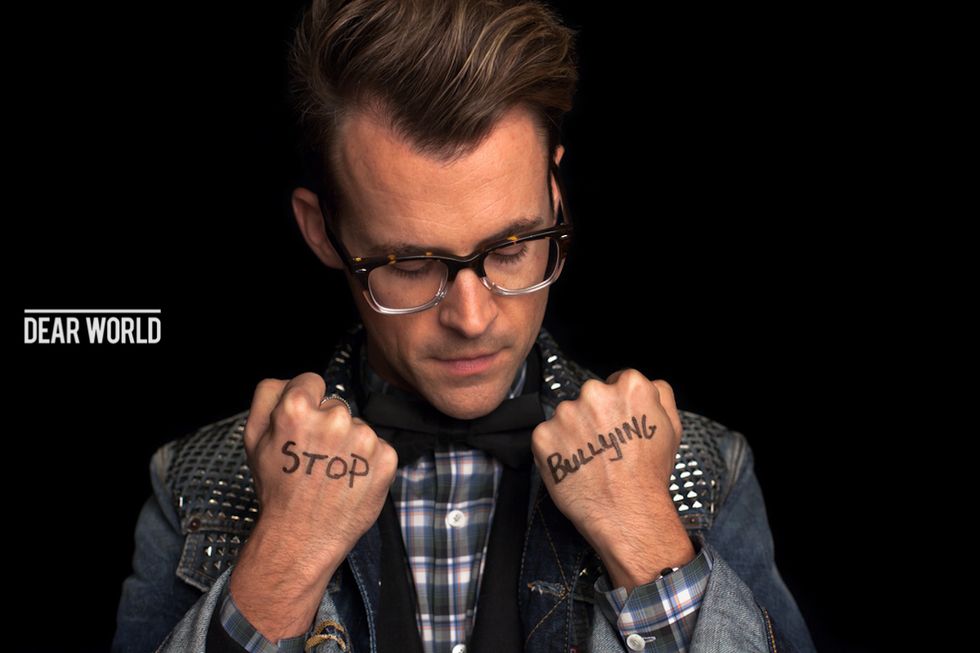 Stylist Brad Goreski.
---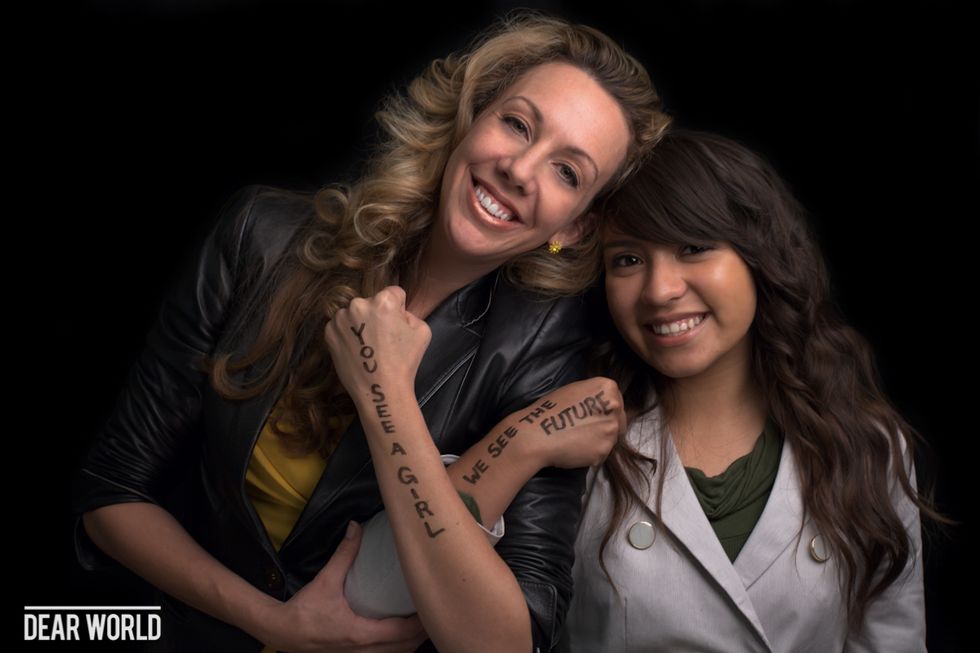 United Nations Foundation Resident Entrepreneur Elizabeth Gore.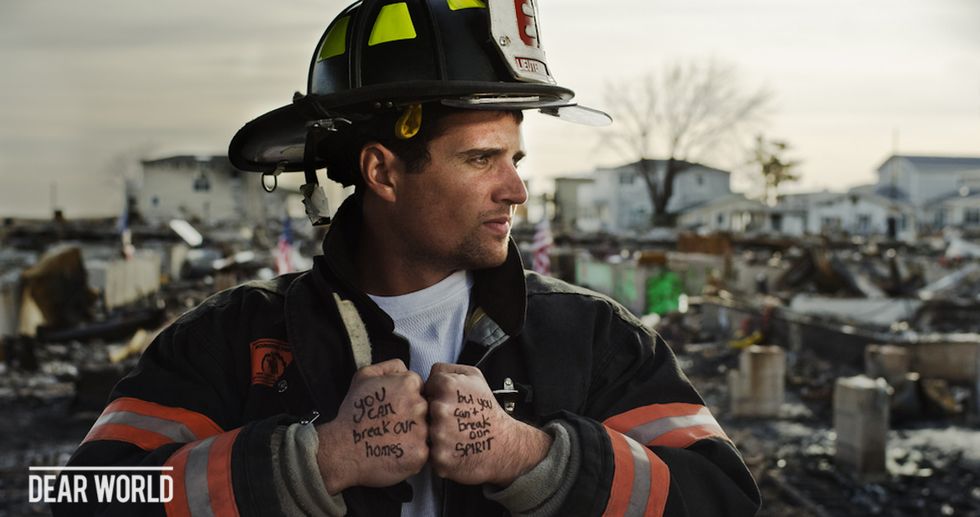 Firefighter Michael Scotko at Breezy Point, N.Y. after Hurricane Sandy.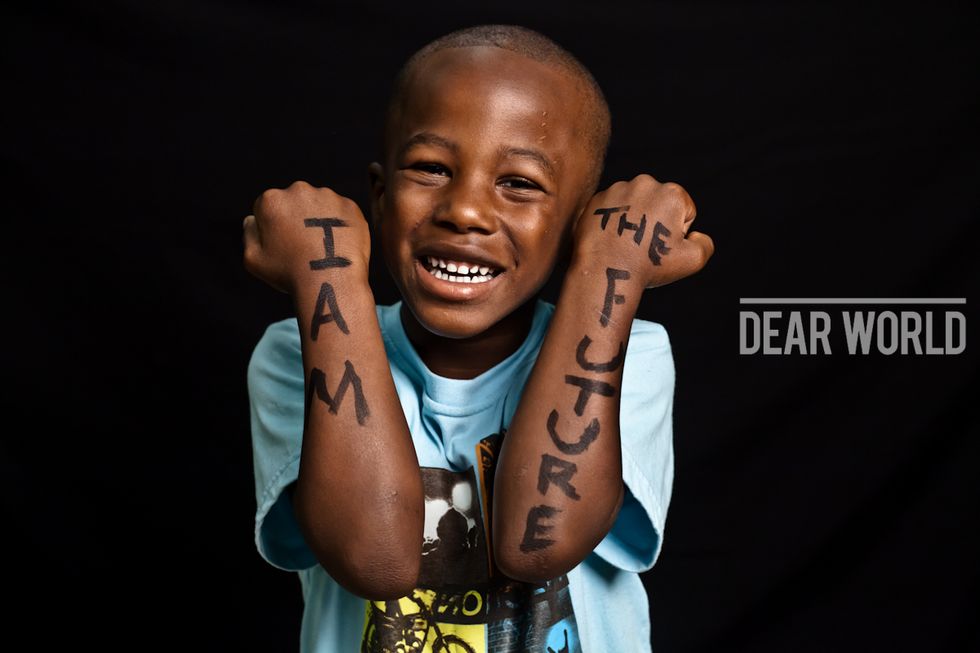 CJ Black.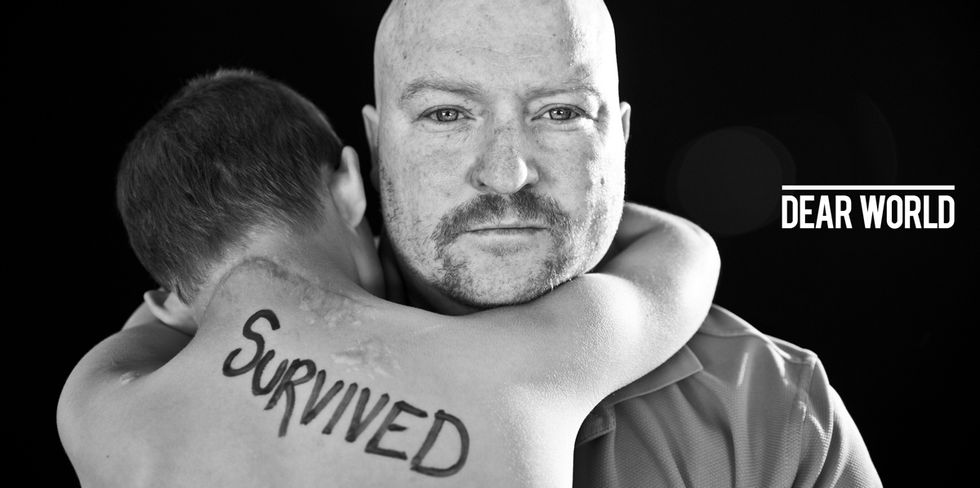 Joplin, Mo. tornado survivors Brody & Bradley German.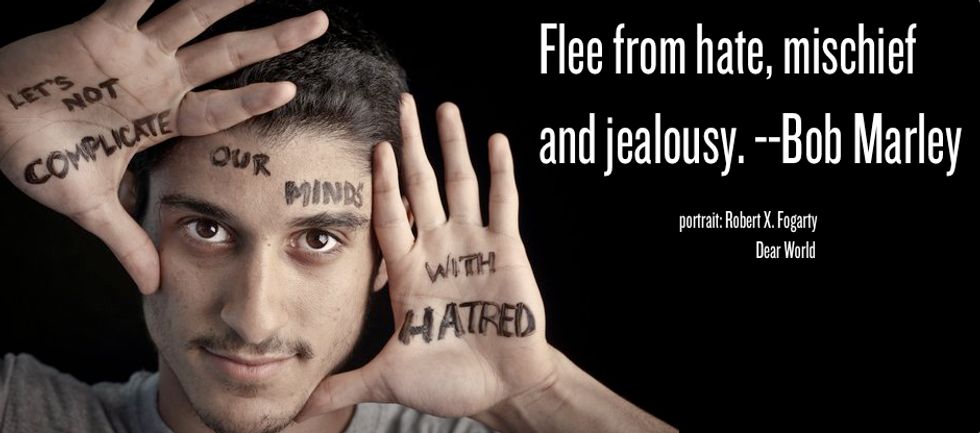 Ophir Haberer.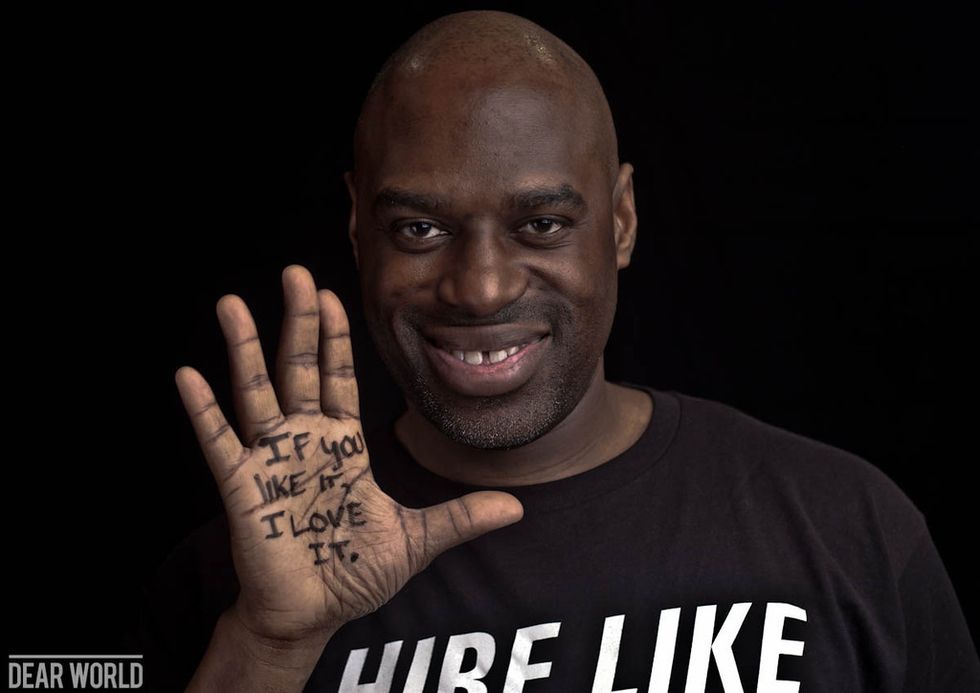 ...and yours truly.

More