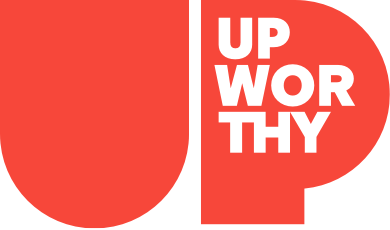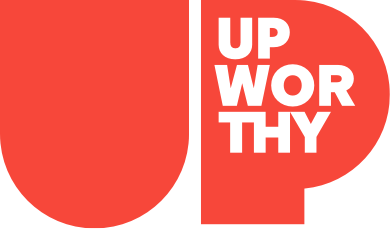 Stories Worth Sharing.

For People Who Give a Damn.
Sign up for the Upworthy newsletter:
(c) GOOD Inc. All Rights Reserved.
PS. You are doing great. Keep it up :<)
This website uses cookies in order to enhance your experience. Please review our Privacy Policy to learn how we may use cookies and how you can change your browser settings to disable cookies. By continuing to use this website without changing your settings, you consent to our use of cookies.
Instagram / JLo
The Me Too movement has shed light on just how many actresses have been placed in positions that make them feel uncomfortable. Abuse of power has been all too commonplace. Some actresses have been coerced into doing something that made them uncomfortable because they felt they couldn't say no to the director. And it's not always as flagrant as Louis C.K. masturbating in front of an up-and-coming comedian, or Harvey Weinstein forcing himself on actresses in hotel rooms.
But it's important to remember that you can always firmly put your foot down and say no. While speaking at The Hollywood Reporter's annual Actress Roundtable, Jennifer Lopez opened up about her experiences with a director who behaved inappropriately. Laura Dern, Awkwafina, Scarlett Johansson, Lupita Nyong'o, and Renee Zellweger were also at the roundtable.
Culture
Get stories worth sharing delivered to your inbox
Photo by Alfons Morales on Unsplash
Last month, the Chicago Public Library system became the largest in the country to eliminate late fees thanks to Mayor Lori E. Lightfoot.
While the move, which was implemented October 1, was intended to "remove unfair barriers to basic library access, especially for youth and low-income patrons," it had another positive outcome. Since the removal of overdue fees, along with the elimination of any outstanding charges on people's accounts, libraries across the city saw a surge in the return of overdue books over the last several weeks.
"The amount of books returned has increased by 240 percent…We're very, very happy to have that. … Those books have a value and cost money to buy. We want those assets back. We also want the patron to come back," Library Commissioner Andrea Telli said at a City Council budget hearing, the Chicago-Sun Times reports.
According to a press release from Lightfoot, late fees rarely have the impact they're intended to. "Research from other fine-free systems has indicated that fines do not increase return rates, and further that the cost of collecting and maintaining overdue fees often outweighs the revenue generated by them."
popular
Courtesy of Macy's
In many ways, 18-year-old Idaho native, Hank Cazier, is like any other teenager you've met. He loves chocolate, pop music, and playing games with his family. He has lofty dreams of modeling for a major clothing company one day. But one thing that sets him apart may also jeopardize his future is his recent battle against a brain tumor.

Cazier was diagnosed in 2015. When he had surgery to remove the tumor, he received trauma to his brain and lost some of his motor functionality. He's been in physical, occupational, and speech therapy ever since. The experience impacted Cazier's confidence and self-esteem, so he's been looking for a way to build himself back up again.
"I wanted to do something that helped me look forward to the future," he says.
Enter Make-A-Wish, a nonprofit organization that grants wishes for children battling critical illnesses, providing them a chance to make the impossible possible. The organization partnered with Macy's to raise awareness and help make those wishes a reality. The hope is that the "wish effect" will improve their quality of life and empower them with the strength they need to overcome these illnesses and look towards the future. That was a particularly big deal for Cazier, who had been feeling like so many of his wishes weren't going to be possible because of his critical illness.
Believe
True
Macy's
We all know that social media can be a cesspool of trolly negativity, but sometimes a story comes along that totally restores your faith in the whole thing. Enter the KFC proposal that started off being mocked and ended up with a swarm of support from individuals and companies who united to give the couple an experience to remember.
Facebook user Tae Spears shared the story with screenshots from Twitter, and the response has been overwhelming.
popular
Get stories worth sharing delivered to your inbox