10 Photographs That Boldly Show How Very Different Life Is In The 2 Koreas
In 2006, German photographer Dieter Leistner was given permission to photograph public spaces in Pyongyang, North Korea. A few years later, he visited Seoul, South Korea, and took similar photos to pair with them.
06.23.14
These images of insular North Korea are jarring next to images from South Korea (whose democracy is pretty similar to the U.S.'s). The image parings show how radically different life is in each half of a divided Korea.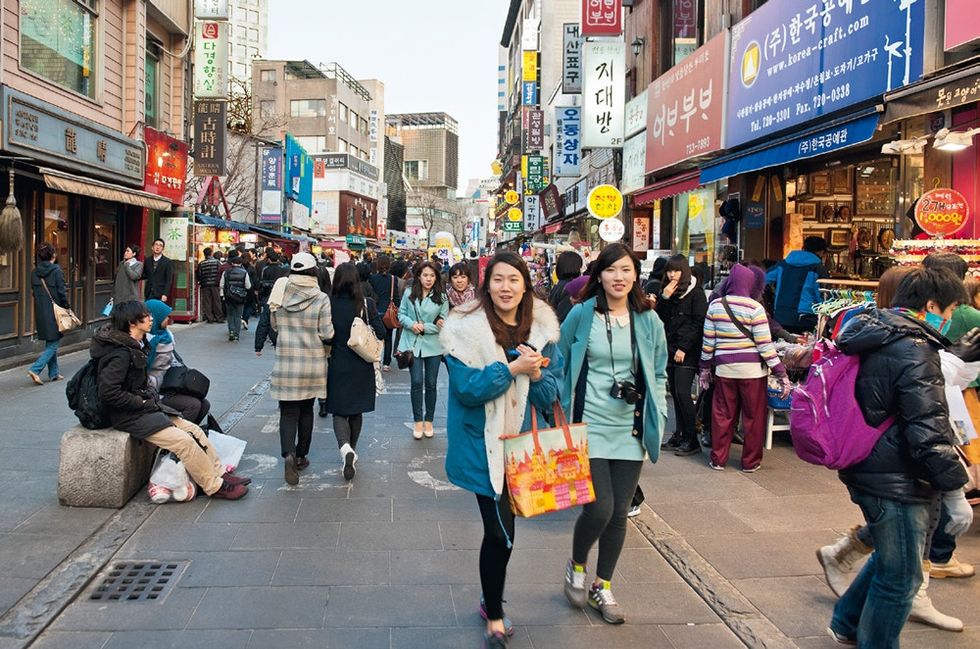 ---
Street scene in Insa-dong (Seoul, South Korea)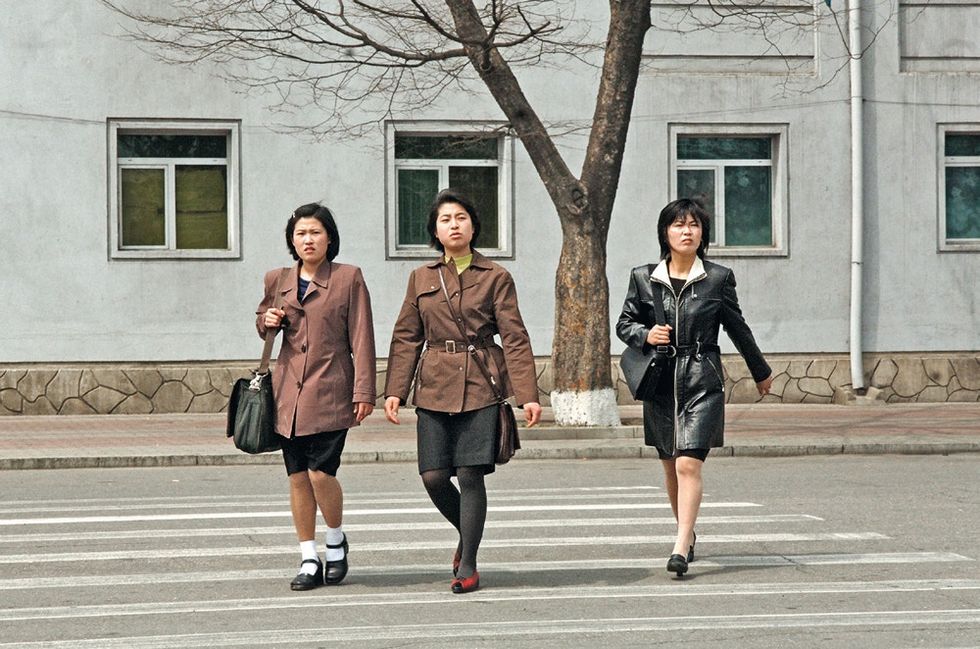 Street scene in Pyongyang (North Korea)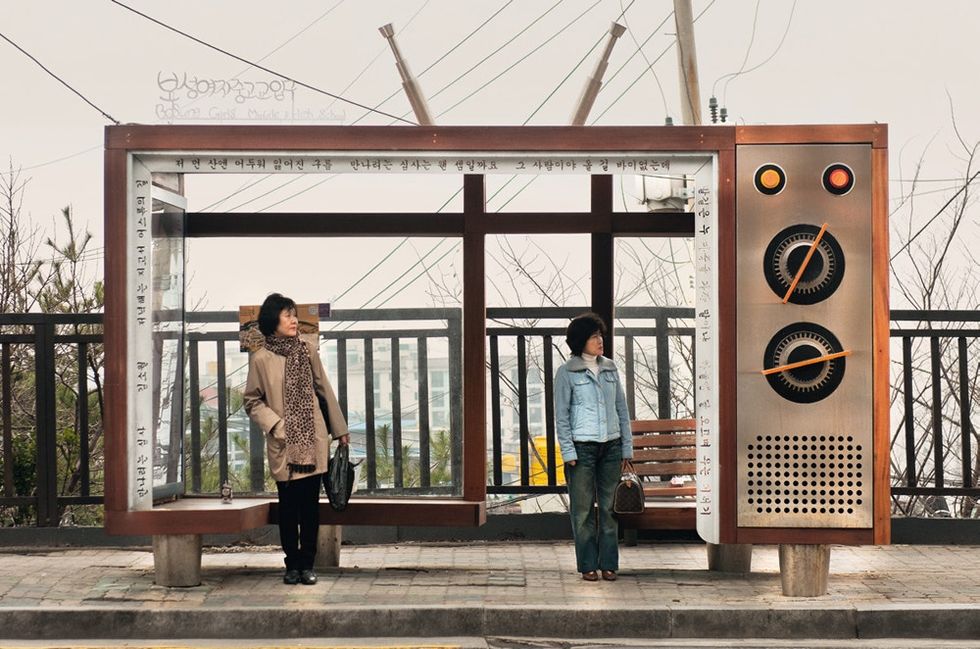 Bus stop for Boseong Girls' Middle & High School (South Korea)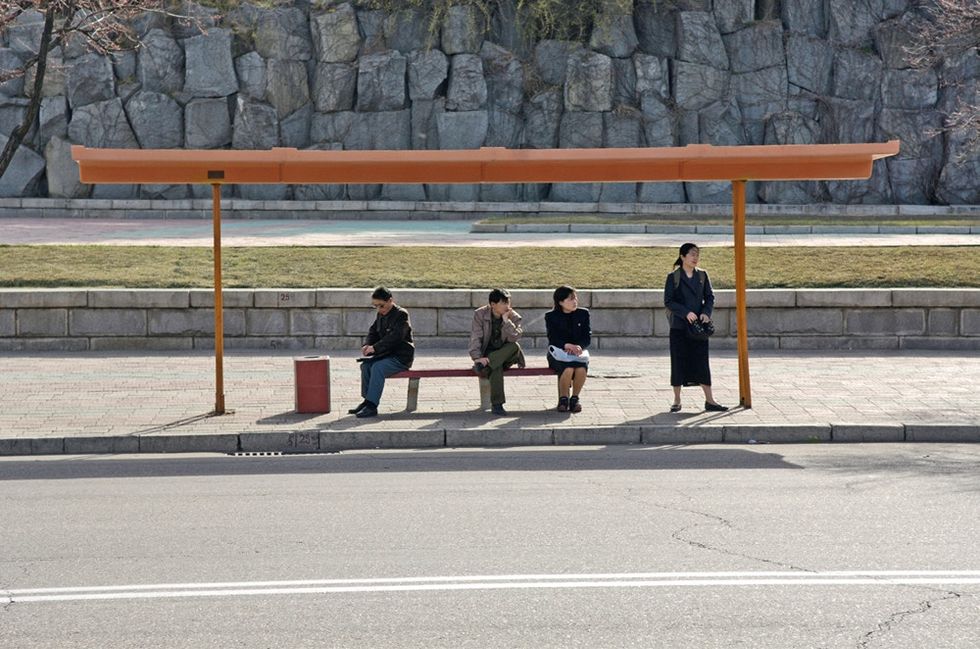 Bus stop in Pyongyang (North Korea)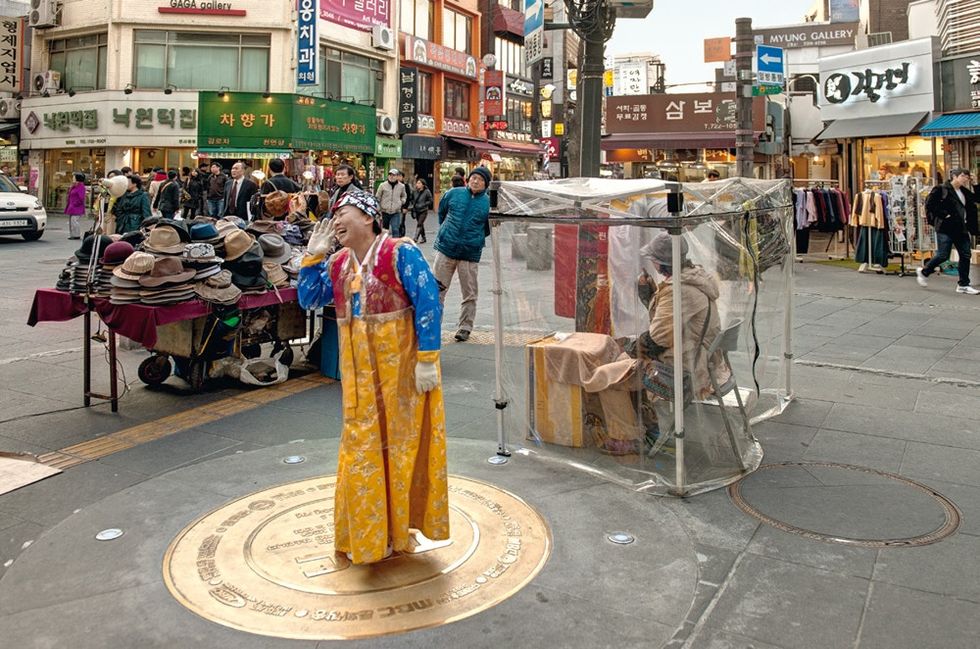 Hat seller on Insa-dong Street (South Korea)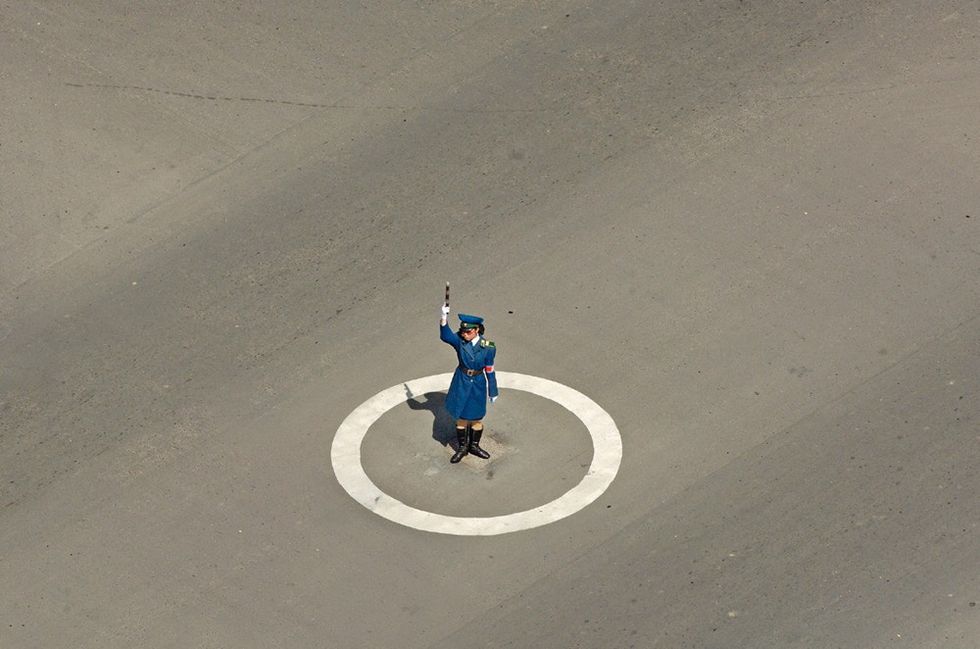 Policewoman on Janggwang Street (North Korea)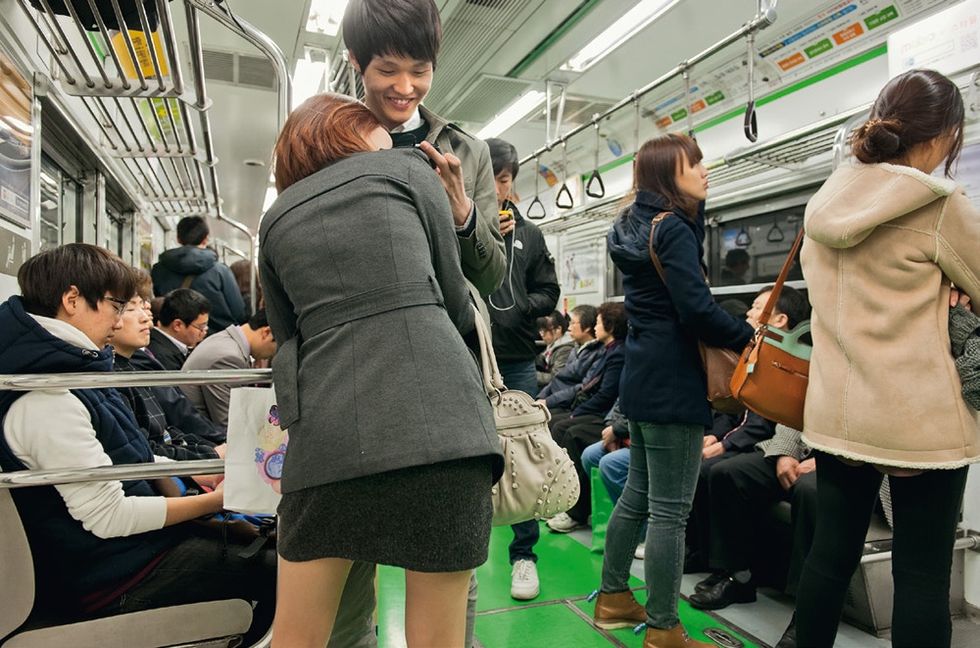 Seoul Metropolitan Subway (South Korea)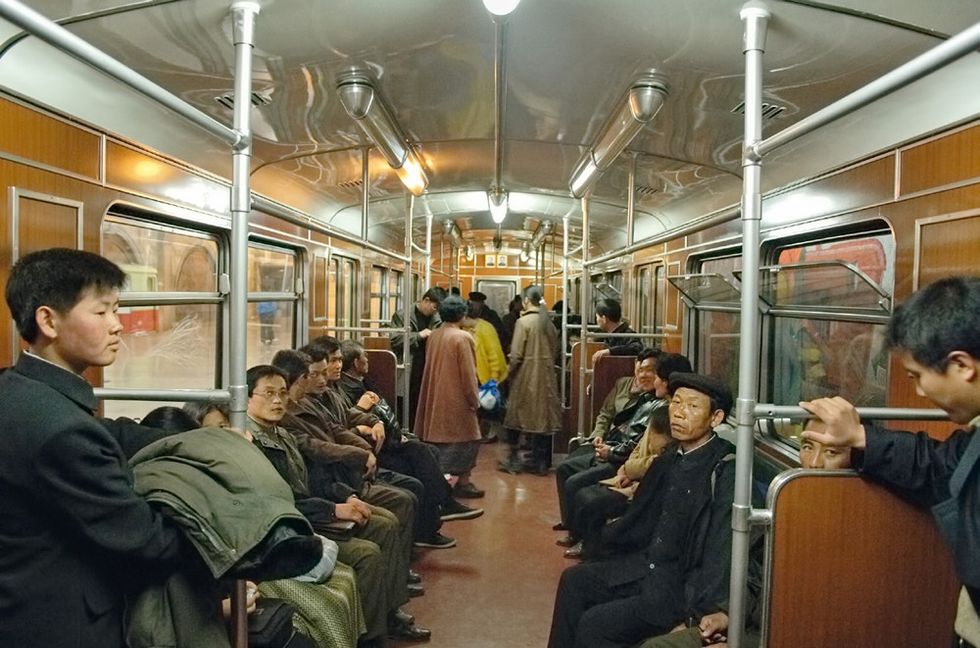 Pyongyang Metro (North Korea)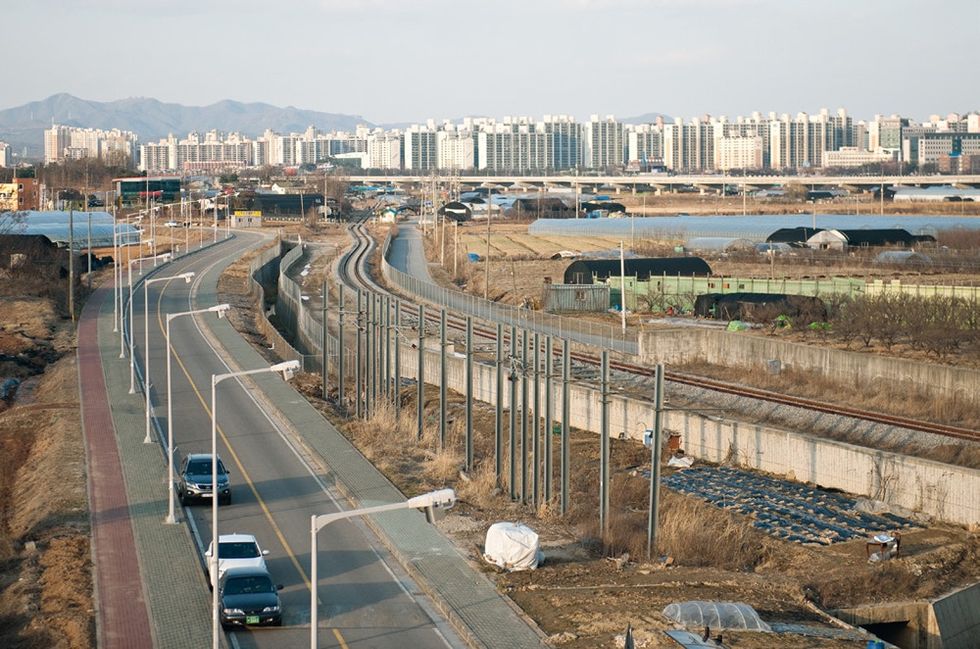 Suburb of Seoul (South Korea)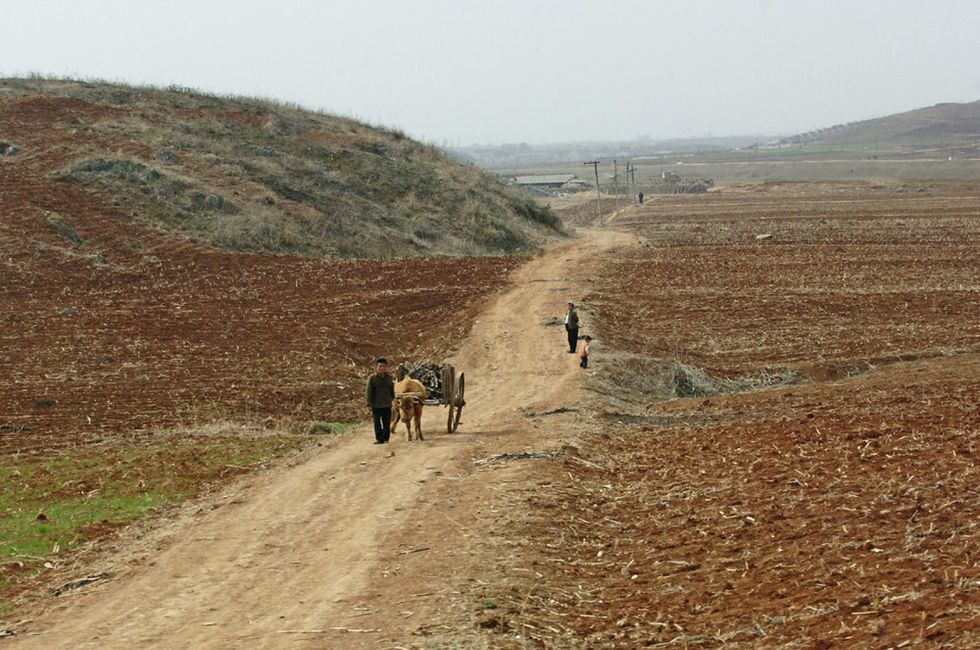 Fields in the Gangdong district (North Korea)
More