Health
10 former bullies share what inspired them to become kinder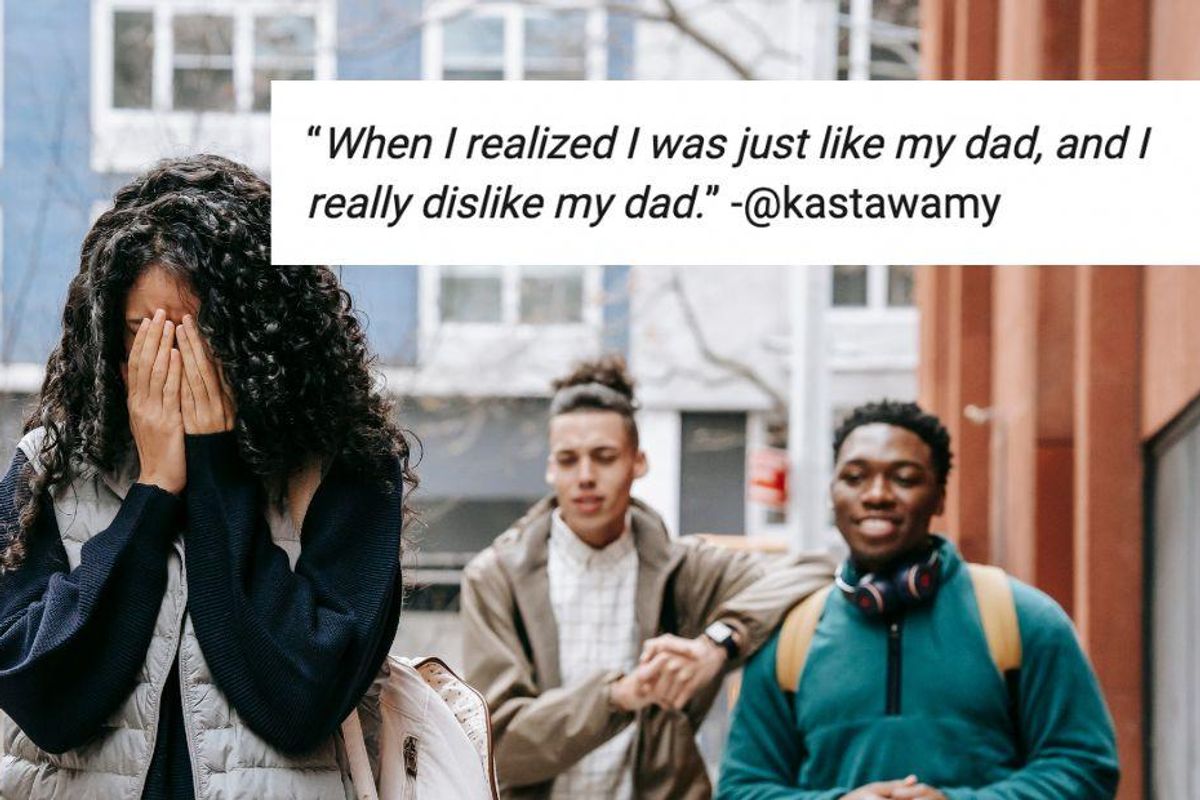 Canva
Bullies are made, not born. Bullying traits might be picked up in a variety of ways, but violence, aggression and cruelty are most certainly learned behaviors during a child's development.
The book "The Complete Idiot's Guide to Child and Adolescent Psychology," co-authored by psychiatrist Jack C. Westman M.D. and science writer Victoria Costello, lists five major factors that most often lead to bullying: physical punishment, watching aggressive behavior in adults, violent television, problems with processing emotions and undiagnosed mental illness.
The underlying theme in these causes? A lack of empathy. Bullies are often taught—whether directly or subversively—that dominance and control are more vital than compassion and understanding. This results in pain for not only the intended target, but for the oppressor themselves.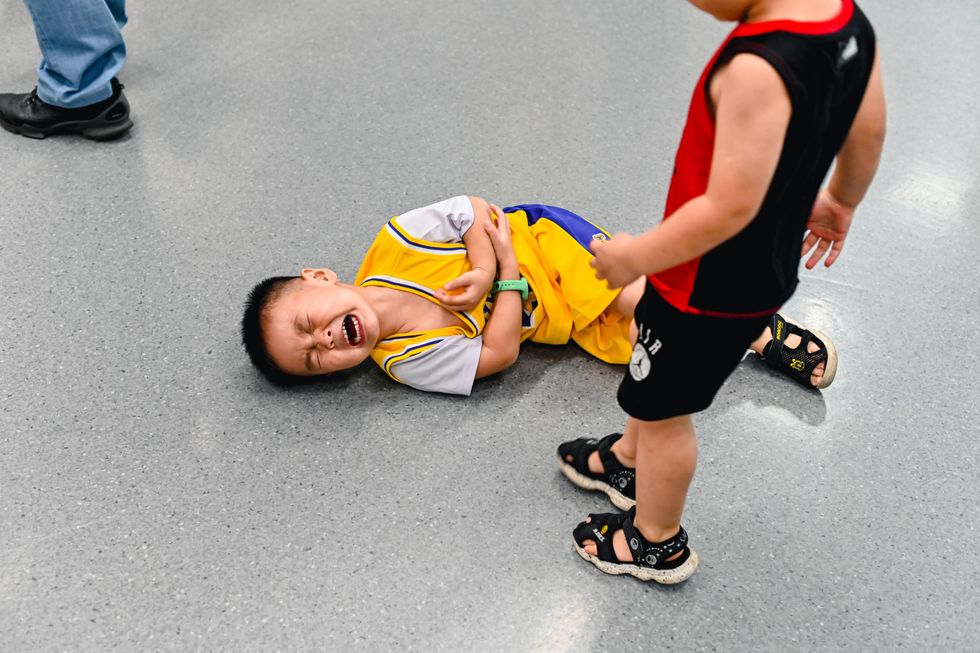 Hurt people hurt people. Photo by yang miao on Unsplash
But just as it can be learned, bullying can be unlearned—through supportive friendships, trusted role models and maybe even professional help. People are always capable of change when given the necessary tools to do so.
Recently, a Reddit user asked former bullies (and former "mean girls," for as we all know this is not necessarily a gender-specific phenomenon) to share what "finally brought a change."
The answers were inspiring. They not only showed that yes, the adage is true, "hurt people hurt people," but also that powerful transformation can happen simply by taking accountability. Many of these former bullies admitted to growing up in less-than-ideal environments and did not know any other way to cope. But eventually they were given fresh insight, and with that were better able to choose kindness.
The world might seem like a cold and uncaring place at times, but these 10 stories are a beautiful reminder that change is always possible.
---
"Wasn't really a bully but I wasn't nice either. I…was mean to people who I thought deserved it, and it didn't help that there were also other people who were just as mean and judgmental as I was. It got to the point that I was needlessly fighting my friends and only when I was confronted about my attitude and I got to hear my friend's perspective that I shifted.
…Took a lot of time and educated myself on how to be better. Also therapy lol. Anger management, anxiety management, etc. I couldn't erase who I was and I accept that part of me. I'm not saying I'm all perfect now…I know there's still a lot of work to do, but all in all it's loads better than before. I'm glad I had the chance to grow up and get better." – @AnxiousCrownNinja
"Right after high school was the turning point for me… I was having a lot of discord with my own friends due to my attitude and it took hearing their honest feedback about how my approach was alienating them for me to start doing major self reflection. I decided I didn't want people to fear me and I certainly didn't want to alienate my own friends, so I started talking less and listening more. I made an honest effort to care more about people as individuals-I got interested in the unique strengths each person brings to the table and did what I could to start learning from others. I humbled myself a lot over the years. I worked on saying I'm sorry and admitting when I was wrong. And years later I've gotten into therapy to continue to work on myself. I'll never be warm and fuzzy as that's just not my personality, but I'm a much better person than I was when I was younger." – @Babhak
"Was essentially bullied at home by my family and I took it out on those around me. Thankfully I had some friends that let me know I was being a dick and I apologized to the people I hurt, I'll always hate myself for the way I acted and I don't think that will ever change. I still catch myself being a grumbling asshole sometimes but I will never let myself be who I used to be." – @raikonai
"I got a job as a video game tester and worked with people who were bullied when they were younger. We'd tell stories and things I found funny they found traumatic and mean. As cliche as it is, I never thought about it from their perspective or thought my behavior was bullying until then. Helped me see it from the other side, I'm much more empathic now. Pretty ashamed about my behavior when I was younger." – @GCJallDAY
"When I realized I was just like my dad, and I really dislike my dad." – @kastawamy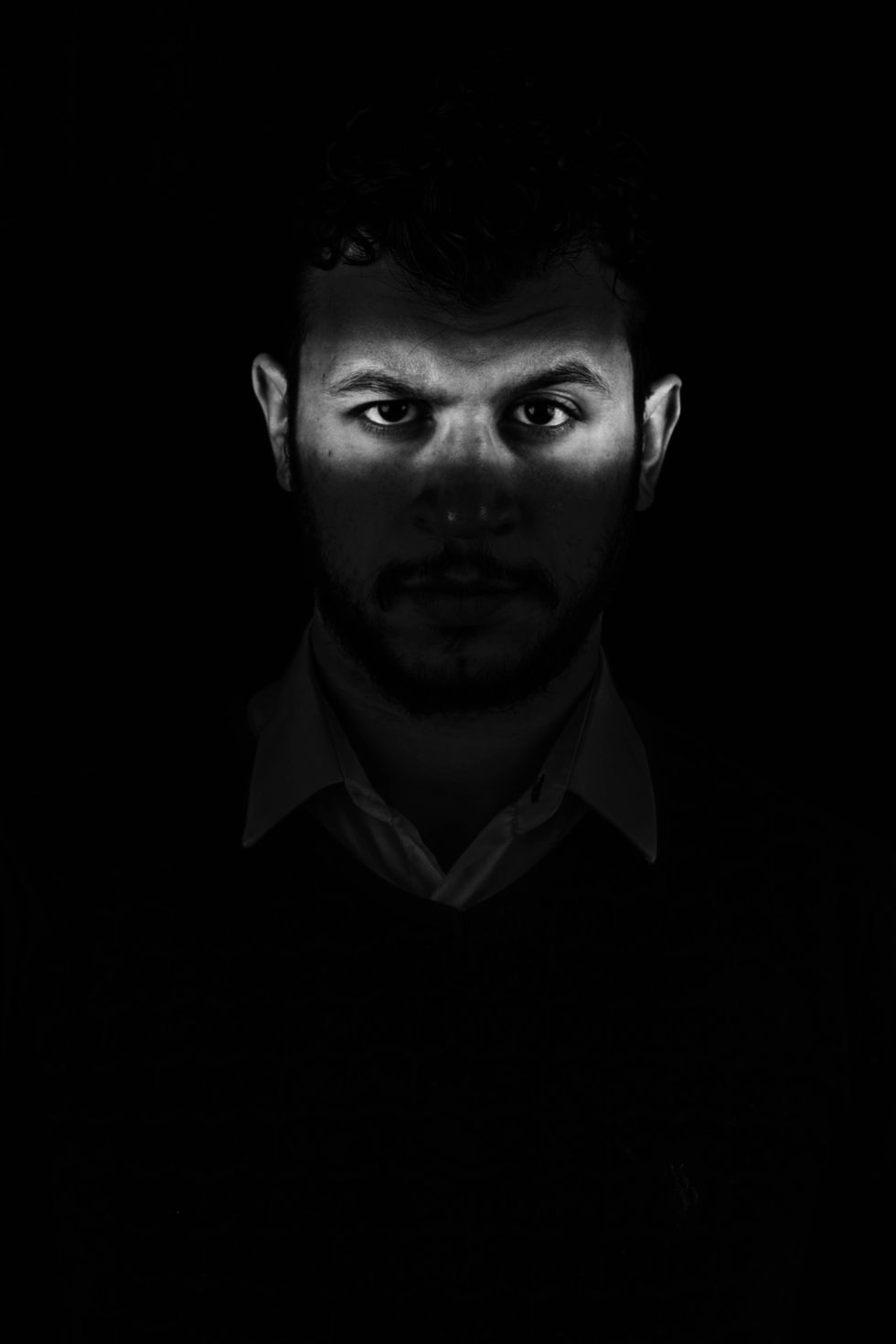 We don't have to become our parents.
Photo by
Muhmed Alaa El-Bank
on
Unsplash
"I come from a small town where families have generational feuds. It also didn't help that my family is poor and very ghetto/redneck and very racially mixed. All of my aunts and uncles and parents are some form of addict in one way or another. I didn't have a chance. I truly didn't. The kids I went to school with weren't allowed to hang out with me and my siblings. I remember going to a friend's house and their parents asked me my last name and they told me to leave once they heard it. I was severely bullied in elementary school and teachers didn't care to help because of the family I came from. I had one teacher just be vicious to me because my mom was selling her kid weed. I was pretty much feral and didn't have manners and just in general an autistic kid.
So I quickly learned that anger was the best shield. I bullied my bullies back. They can't catch you off guard if you're the attacker. I fought the people who came at my family with as much violence as they gave me. It bled onto kids who were friends with my bullies. They turned into essentially collateral damage. I was a bully but I was also the blood in the water in a school system that encouraged violence. It's taken me a long time to deal with [what] my home town put me through. I switched towns and changed my name. That helped a lot. I ended up in juvy after a giant fight with several family members. To say I was scared straight is an understatement. I was required to go to group therapy as part of the program I was put in to reform me. The judge knew my family and gave me a shot I took advantage of. He played a huge role in my mindset on my circumstance. I learned how to handle my trauma in a more productive way over the course of years and so much hard work. I ended up having to change my name so I wouldn't be harassed by cops and those who knew my family.
I'll definitely say this again—I grew up in a system where you had to do everything you could to survive. I can't really stomach what I did…I've left apologies in so many inboxes as an adult. I've even made friends with some of them." – @beastgalblue
"Over time and with new experiences, I stopped hating myself and my life. Then, I started seeing value in my existence and realized I actually impacted people. Happiness, for myself and others, became my reason for living. My middle school health teacher used to tell us that bullies are hurting and that's why they bully. Miss Costello, wherever you are, you were right. I've never met a bully who was happy with themselves or their life. I tell my students all the time that hurt people hurt people, and I stand by that. The fastest way to help a bully change is to show them love, kindness, and compassion." – @mha3620
"I was a mean girl. Cheer, popular, thought I was better than everyone else. During summer break in high school I went to camp. I was bullied by some of the other girls there so relentlessly. From hazing, to humiliating me, lying to get me in trouble. It was bad. After that I changed. Wish it was earlier." – @lesbomommy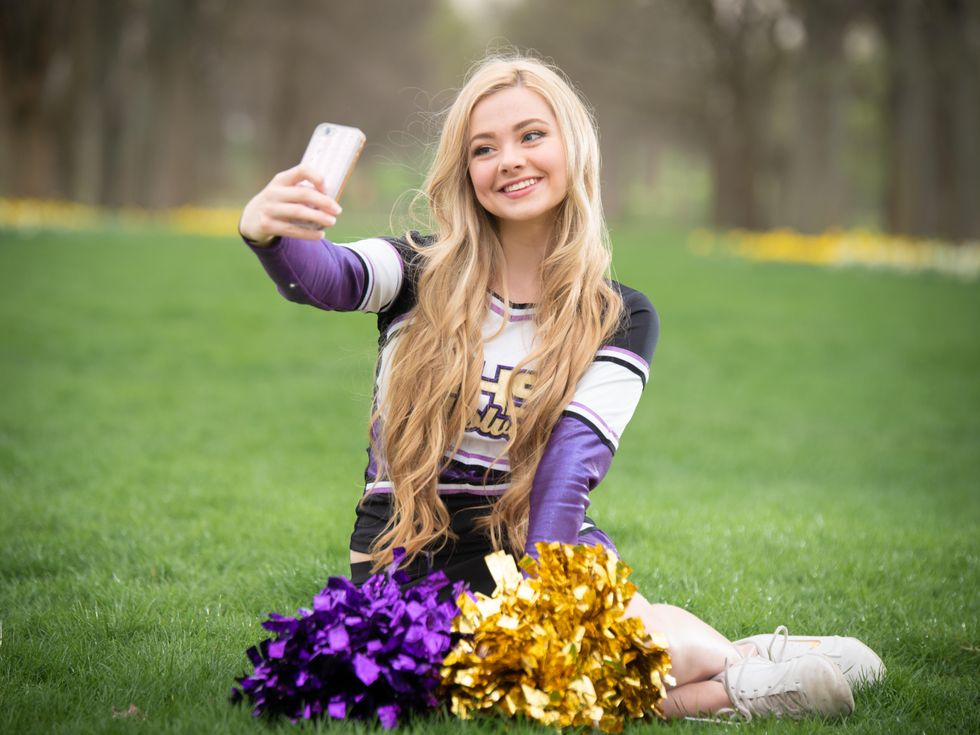 Learning from mistakes is all part of the human experience.
Photo by
Scotty Turner
on
Unsplash
"I was one of those jocks who picks on the weaker kids who couldn't really defend themselves, in order to make the crowd laugh…It was never anything too physical or over the top, so parents or others never got involved, but I know that I made life a pain for some individuals while in elementary school.
Anyhow, this PE teacher of mine took me into his office after hours one day and explained that I should try to use my authority better, and that while it might feel good to make others laugh on someone else's behalf, it feels a lot better to be an overall good guy.
Never really had any good male influence in my life before that, so that really stuck with me, and from high school and onward I tried to reach out and confront others in school that bullied others. Oftentimes we just don't know better." – @KingBob3922
"I grew up in an abusive home and did it out of self-protection. Verbally hurt them before they could hurt you. I know my behavior didn't make me popular or really make me feel better but I needed to lash out on the easiest targets. fast forward to having no friends in my mid 20 s and needed to figure out why.
I actually became friends with older coworkers [and] as a proxy parental influence they gently guided me. 'Why would you say that to someone? Why would you say that about yourself? Why do you talk that way? Why is everything a fight? What's wrong with being different? What's wrong with making mistakes?' No judgments, just gentle questions that I couldn't answer until I looked hard at myself.
I'm glad that someone took the time to see past my anger, my pushing people away, my misery and saw a young person that just needed some kindness." – @OrdinaryPride8811