Captivating new TED video shows how planting a trillion trees would help reverse climate change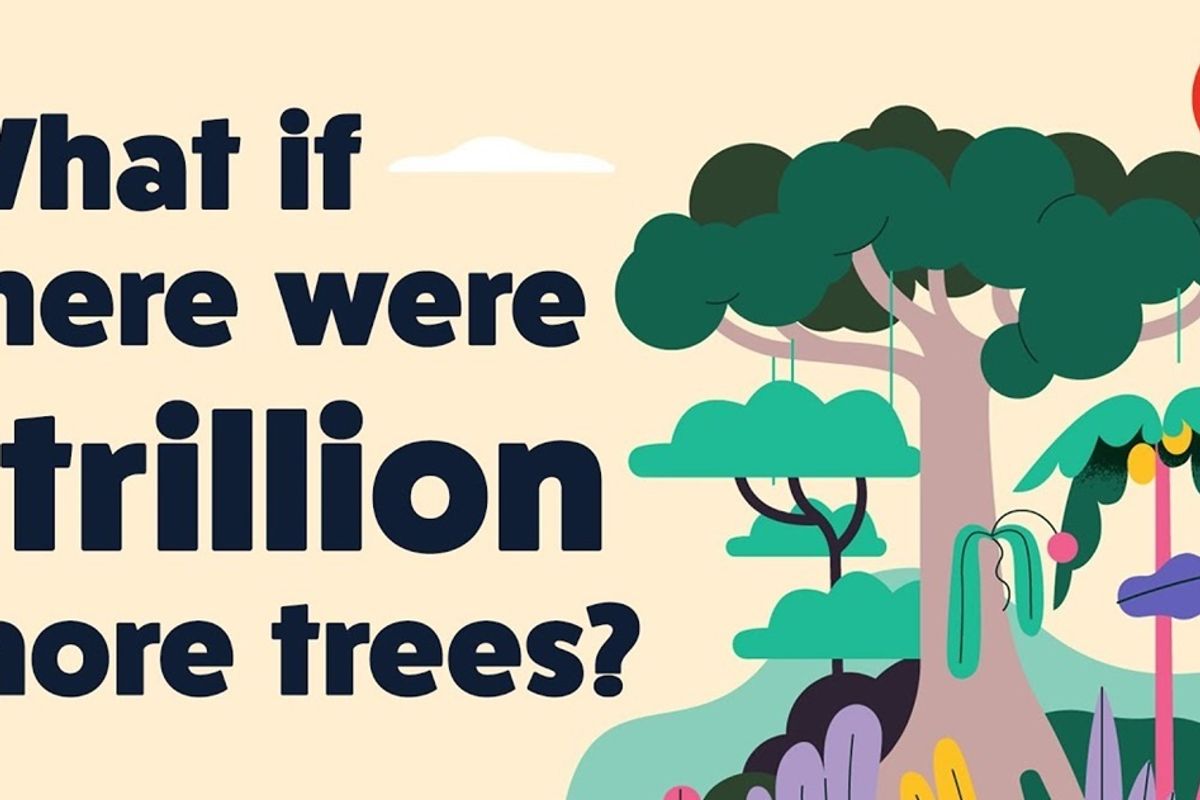 via Ted-Ed / YouTube
Trees are one of the most effective ways to fight back against climate change. Like all plants, trees consume atmospheric carbon through photosynthesis then store it in their wood tissue and in the surrounding soil.

They work as an organic vacuum to remove the billions of pounds of carbon dioxide that humans have dumped into the atmosphere over the past century.
So, if trees are going to be part of the war on climate change, what strategies should we use to make the best use of their amazing ability to repair the Earth? How can we be sure that after planting these trees they are protected and don't become another ecological victim of human greed?
---
A new Ted-Ed video by Jean-François Bastin and directed by Lobster Studio looks at practical ways we can plant one trillion trees and remove up to 200 billion tons of carbon from the atmosphere.
That would account for one-sixth of the total carbon emissions created by humans.
The video also investigates how, instead of planting anew, we can repair the environment by using the natural regenerative abilities of forests damaged by humans in the past.
Bastin is a forester and geographer who uses remote sensing to better understand global ecosystem ecology.
[youtube https://www.youtube.com/watch?amp;v=3hxE7Af98AI&feature=emb_title expand=1] What if there were 1 trillion more trees? - Jean-François Bastinwww.youtube.com