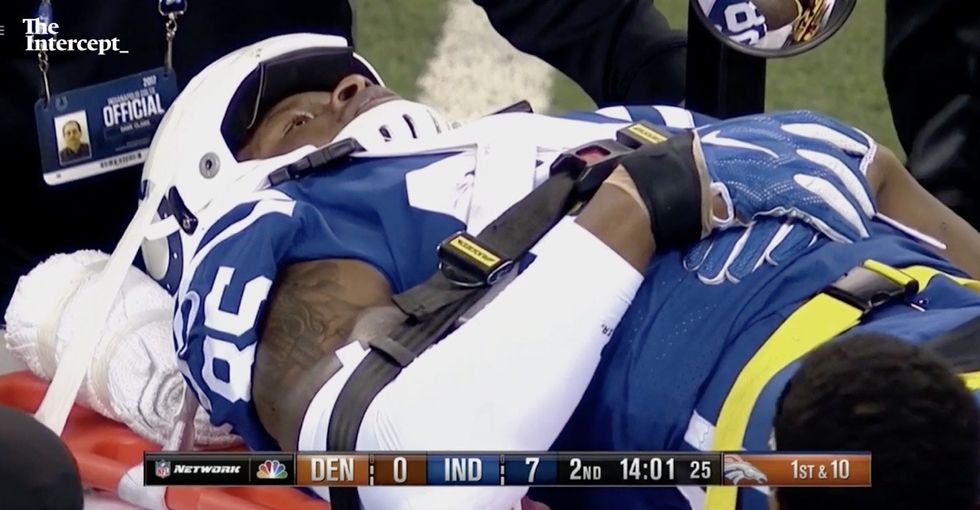 There are 17 weeks and 256 games in the NFL season. And this year, there were 225 concussions.
Josh Begley, data artist at The Intercept, just released a haunting film showing footage of the hits that led to some of the most dangerous head injuries that occurred in the pre-season and regular season football games this year.
"I have been tracking these injuries all season. Using a variety of methods, including reviewing daily injury reports from NFL.com, I have created what I believe is the most complete dataset of individual concussions sustained during the 2017-2018 season," Begley wrote. "The resulting film, 'Concussion Protocol,' is a visual record of every concussion in the NFL this year."
---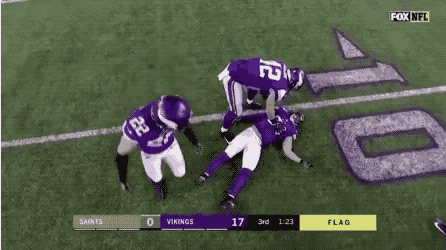 Photo by Donald Miralle/Getty Images.
Professional football is an American pastime and economic engine that's not going away anytime soon. But that doesn't mean it gets a free pass.
You can cheer for your favorite teams while also wanting its players to be safe and healthy. You can enjoy a game or two on the weekends and still push for the NFL to do better.
Or maybe you can't, and enough is enough.
Decide for yourself after watching Begley's film in full.
Here's every concussion in the NFL this year https://t.co/zyzwciboSj

— Josh Begley (@Josh Begley)1517482808.0