More
This daddy-daughter hair-braiding class is heart-explodingly adorable.
My kid's hair kind of intimidated me. Until I learned from this guy.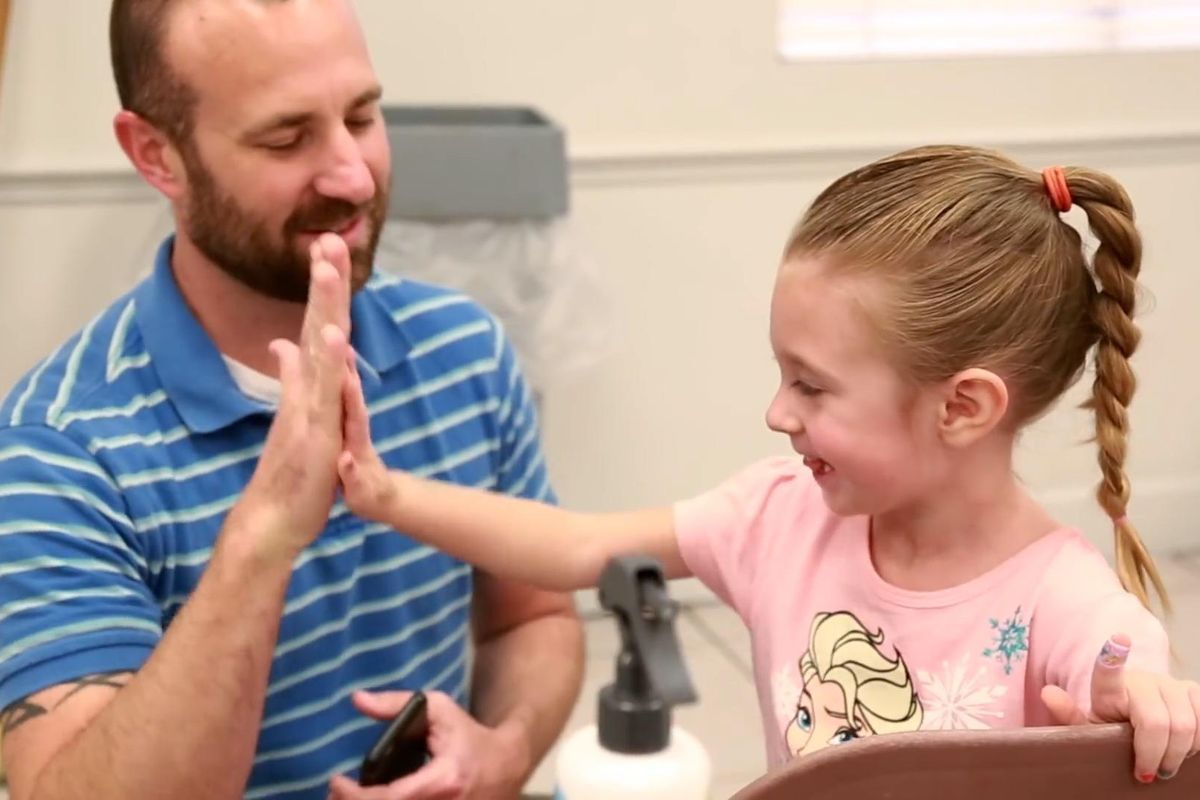 Image via YouTube video.
Philippe Morgese is a single dad with a daughter named Emma. She, like many children, happens to have hair.
Like most parents, Morgese is really hoping to do his part to make sure Emma becomes a fully-functioning and responsible member of society. He wants to make sure she grows up confident and well-adjusted. He also wants her to have a good male role model in her life. Ya know, like most of us dads do.
And he wants to make sure her hair looks nice. He didn't have any people in his life who knew how to braid hair, so he taught himself.
---
And feel free to share this with a dad in need.