More
The moving way these women got their parents to meet them halfway on marriage.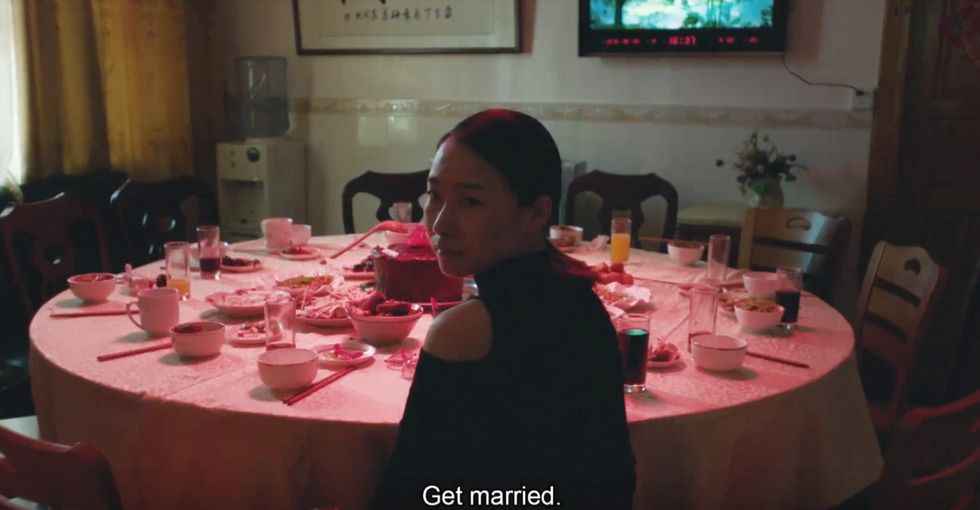 True
SK-II
What do you do when your family expects you to get married but you just aren't ready?
Women around the world continue to face this question as gender roles and expectations morph from generation to generation. In China, marriage expectation runs deep, which in turn often creates a divide between millennials and their parents. According to their parents, women are supposed to find a husband while they are young.  Meanwhile, the independence and ambition of modern young women are often criticized rather than praised.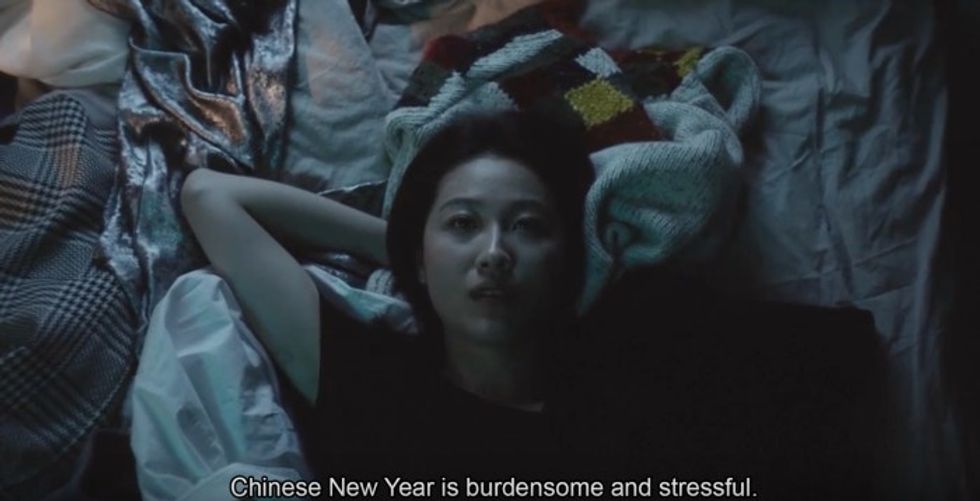 All photos via SK-II.
---
But the world is changing fast. Many young Chinese women either aren't ready for marriage or don't feel the need to conform to the cultural expectations attached to it.  Marriage rates in China have plummeted. The average age for women in China to marry has increased from age 20 in the 1950s to approximately age 27 today—and that reality is causing a rift between generations. Women who love and respect their parents find themselves struggling to communicate their desire to hold off on marriage without being outright defiant thereby damaging their family relationships.
SK-II is helping young Chinese women and their parents bridge this gap with their #ChangeDestiny campaign.
The global prestige skincare brand wants to help women take their destiny into their own hands while also preserving and protecting their relationship with their parents. One way their doing that is by showcasing the story of three single Chinese women in their new documentary film, "Meet Me Halfway."
These women have spent years avoiding going home for Chinese New Year due to marriage pressure they'd experience from their families. In the film, each one takes the first daunting step to reach out to her parents so they can break down the barriers that have kept them apart and start building a bridge of understanding.
These women and their parents in the film aren't actors. We see their struggles and real emotions as they begin the hard conversations they've been avoiding for years. The three women's circumstances may be unique, but the gap they feel between them and their parents is the same. And with 8 out of 10 single Chinese women saying they hesitate to go home for Chinese New Year due to similar marriage pressure, they're far from alone.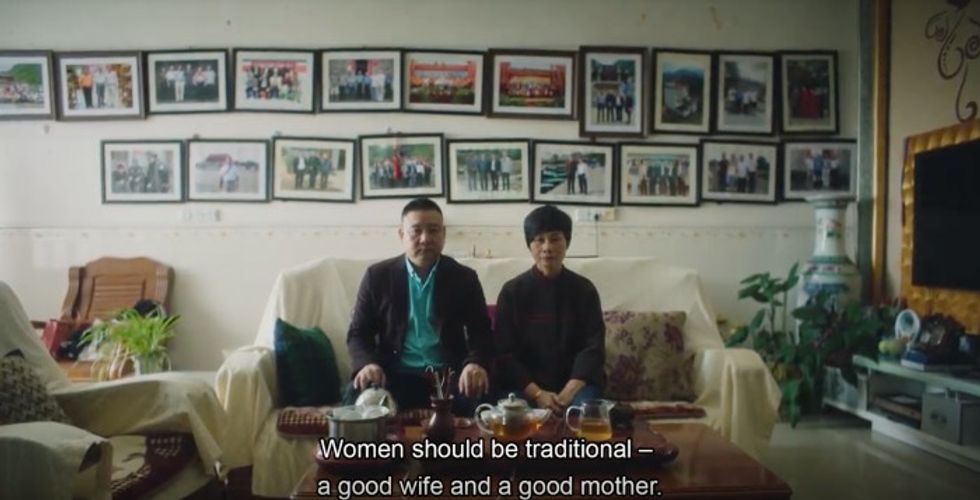 "We want to tell women worldwide—destiny can change, when you have the courage to take the first step to meet halfway," shares Sandeep Seth, Vice President of Global SK-II. "We hope the stories of these three brave women can inspire other women to take the first step, start a conversation with their families about marriage pressure and in the process, empower them to live life on their own terms and shape their own destinies."
It takes effort and courage to change tradition, but these women's stories show us that it doesn't have to ruin relationships. In fact, it can strengthen them tenfold.
Duan Yu Li was excited to introduce her parents to her boyfriend last Chinese New Year, and had planned to bring him home for Chinese New Year last year. Unfortunately, her parents couldn't accept that she was dating someone who wasn't Chinese, and the whole trip got cancelled. Duan Yu Li wants her parents to be proud of her and her successful career, but she feels like they can't connect because of their expectations for her to marry someone within her culture.
Yang Yang lives in Shanghai, but her parents keep pressuring her to come back to her hometown of Wengzhou to get married and settle down. "Women shouldn't work so hard," says Yang Yang's father. Her mother adds, "It's exhausting for a girl." Yang Yang says she feels indebted to her parents, but wants them to see her as an adult who can make her own decisions.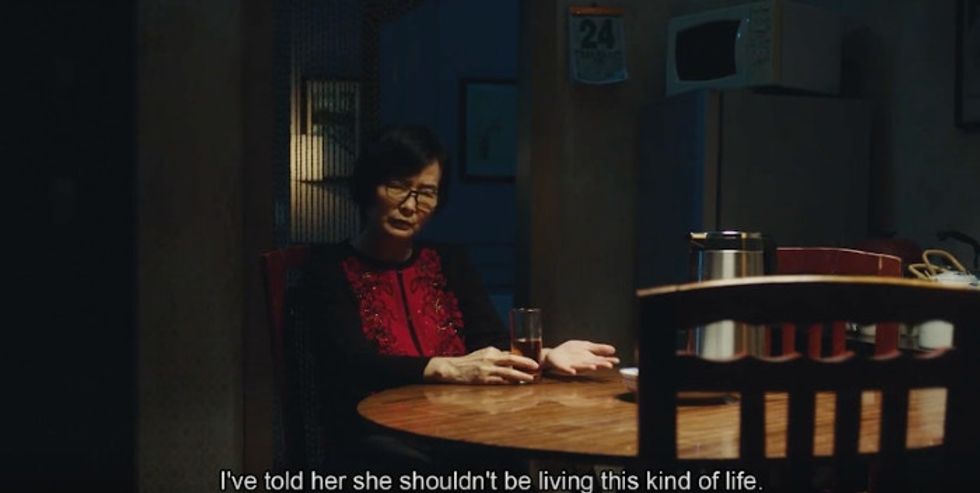 Lin Yan's was raised by a strong, independent mother, and she has taken after her. A radio DJ, Lin Yan wants to focus on her career, but her mother is constantly trying to set her up with a man. She doesn't always answer her mother's phone calls because she feels so much pressure from her, which makes her feel guilty and widens the emotional gap between them.
Each woman wrote a handwritten letter to her parents inviting them to meet her in a neutral location, and we get to witness their moving reunions in the film. Through tearful hugs and hopeful words, these daughters and parents are beginning the process of mending their relationships and coming to a place of mutual understanding.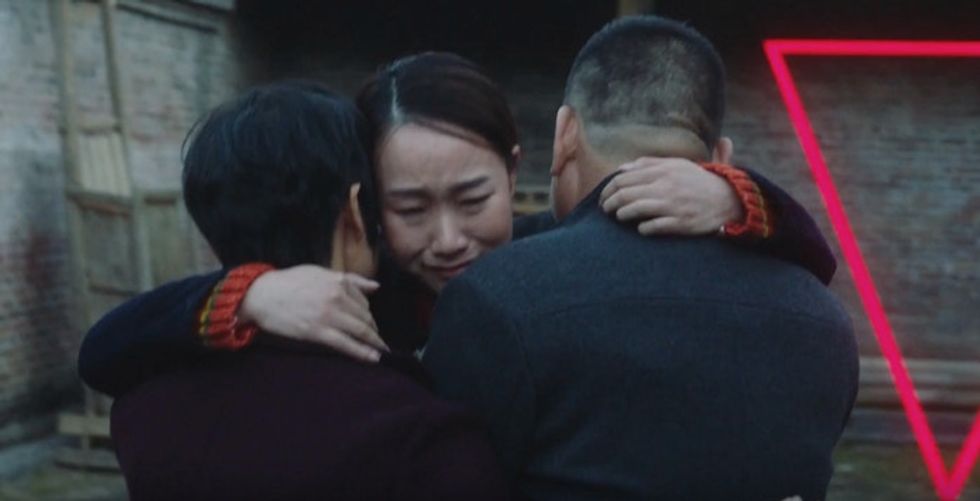 Hopefully, these real-life reconnections will inspire more families to take those fateful first steps to bridging this generational gap and find the middle ground together.
Watch these poignant stories unfold here: