Photo courtesy of Dr. Lisa Lippman
True
With autumn fully underway, Dr. Lippman is sharing her top tips on how to keep pets happy, healthy, and frolicking with gusto, along with the importance of protection against fleas and ticks during this fall and winter season!
Know their cold tolerance and limits. Certain breeds have a lower tolerance to cold temperatures than others, which is important to keep in mind as the temperatures plummet. For example, Chloe has a short coat, and starts to shiver around 40 degrees. Other breeds—like huskies—are literally made for snow, so you may not need to worry about their body warmth as much.
Keeping our animals warm while outdoors begs the question of those adorable canine sweaters and coats: should we go with fashion, or function? Dr. Lippman says BOTH!
"Winter clothing is definitely a good idea for short hairs and some of the smaller breeds, since they have less insulation against the cold. And of course, isn't it insanely cute to match? So we enjoy our outings without worrying about bringing any pests home with us, I also make sure Chloe has her Seresto® collar to help kill and repel fleas and ticks through contact (so my sweet Chloe doesn't need to be bitten first to be protected)," says Dr. Lippman.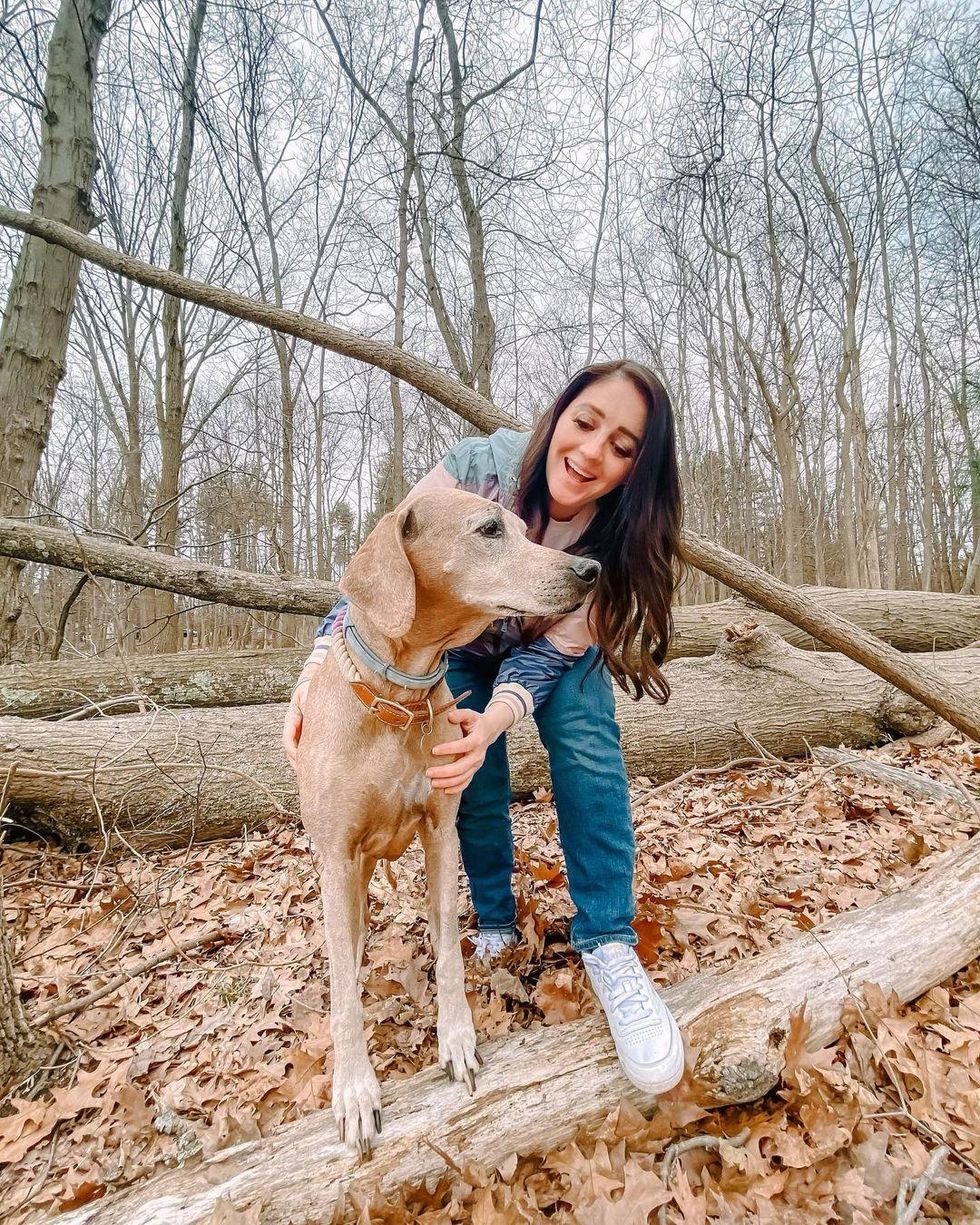 Photo courtesy of Dr. Lisa Lippman
Ticks and fleas are a major killjoy. It's really important to make sure you have flea and tick protection covered heading into the winter season. Many pet owners might not realize that several species of ticks, including the ones that cause Lyme disease, can remain active in fall and winter months. It's a common misconception that once the air gets cold, pets are safe from fleas and ticks - this is definitely false!

Dr. Lippman says that the best flea and tick preventative is the one you use consistently and correctly. Dogs and cats are very susceptible to fleas and ticks during this time of year no matter where they live or spend their time. She finds Seresto® collars work well for pets because of its ease of application, the assurance that comes from eight continuous months of long-lasting protection, and because it's affordable and widely available. Chloe barely notices hers—and that's a good thing!
Wipe their paws after outdoor walks. This is the equivalent of taking off wet socks after you come in from playing in the snow: very, very important! Frostbite is definitely a possibility even after the walk is over, and if they've been walking on shoveled sidewalks, the salt can irritate their skin which can lead to infection and pain. This is also a good time to check between their toes for any irritation or tiny wounds. Side note: some pets love being dried off with a hair dryer on a low-heat setting!

Make sure their collar is fitted and ID is current. Winter months are especially tough on pets that like to roam or play a game of hide-and-seek that you didn't know you were playing! Dogs can lose their scent track in the snow more easily, so make sure their information is up to date, they are microchipped, and they're wearing their pet ID tag. These steps will make it much easier to be reunited with your pet if you are separated.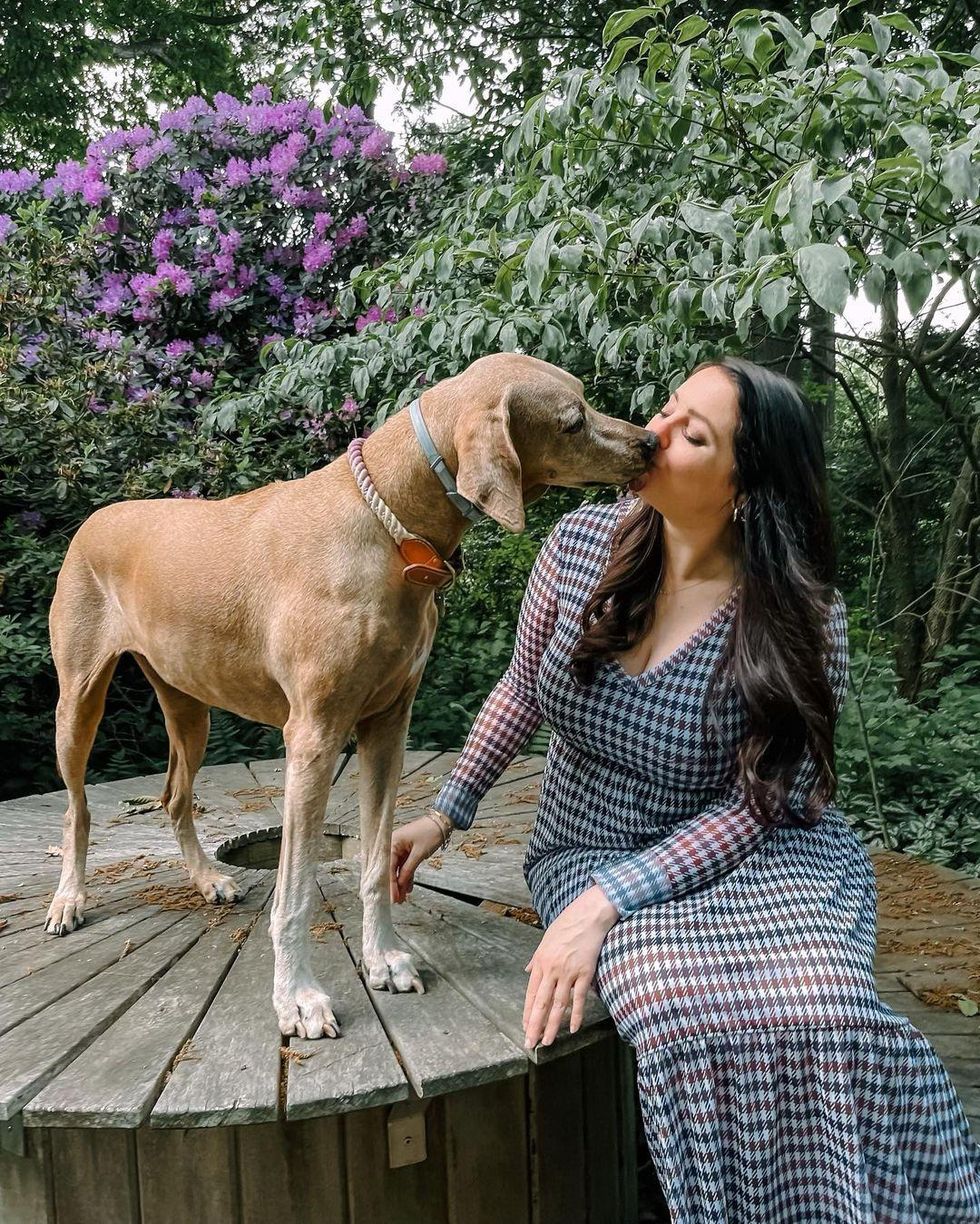 Photo courtesy of Dr. Lisa Lippman
Remember, holiday gatherings can be overwhelming. Noise, strange people, loud music, and "scary" trick-or-treaters are all things that might terrify or over-excite your pet. They have no idea what's going on, so it's sometimes best to keep them in a quiet, safe room away from the festivities to help keep them calm. And with house guests continuously opening the door, it may allow pets an opportunity to slip out unnoticed.

Ensuring your pet is protected against fleas and ticks is also critical for holiday gatherings, as flea infestation can be detrimental to pets and their families and removal can take months, disrupting holiday fun. Arming your pet with a Seresto® collar allows for more joy together with loved ones during the holiday season and removes the risk of any pest invasions.
Dr. Lippman says her favorite things to do with Chloe during the fall and winter season are being able to enjoy some "petflix and chill" time indoors with cuddly blankets and special dog treats or going on seasonal outings to pet-friendly places with friends. After all, that's what pets are for—companionship! Protecting our pet's joy and health is the gift that keeps on giving, including against fleas and ticks that are still a threat during the fall and winter seasons.
To learn about Dr. Lippman's tips for a joy-filled fall with your pet, including the benefits of a Seresto® collar for eight months of continuous protection against pests, visit FallPetList.com.
Seresto is a trademark of Elanco or its affiliates. ©2022 Elanco or its affiliates. PM-US-22-2399.