Spock Gives Teenage Girl Advice About Bullies; Entire Internet Has A Cry
I wish everyone had a friend like this.
04.02.13
In 1968, a young girl wrote to Fave magazine about her difficulty fitting in as a mixed-race teen. Spock, aka Leonard Nimoy, was so taken by her letter that he wrote back a detailed response on how to shake the haters off.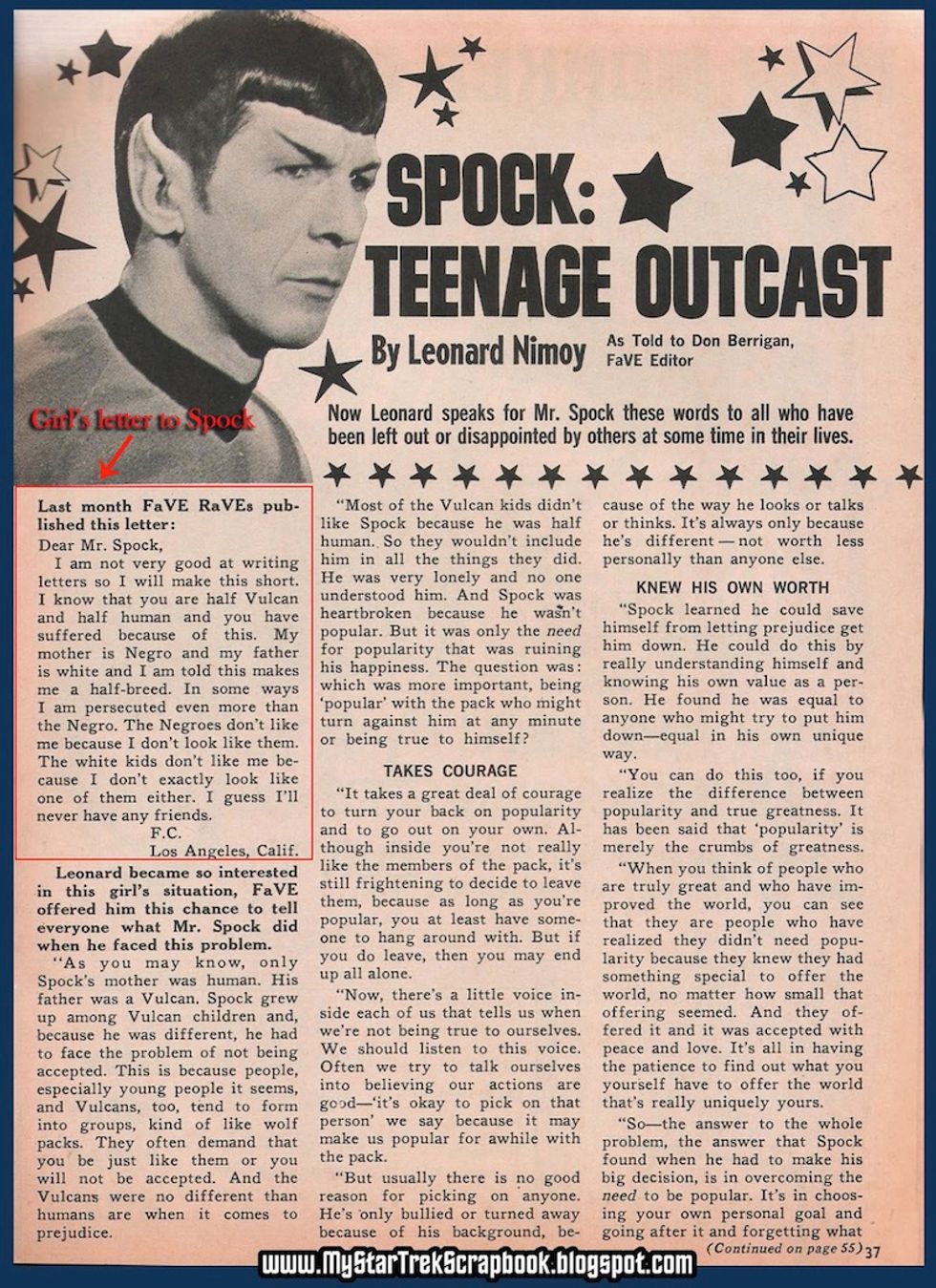 ---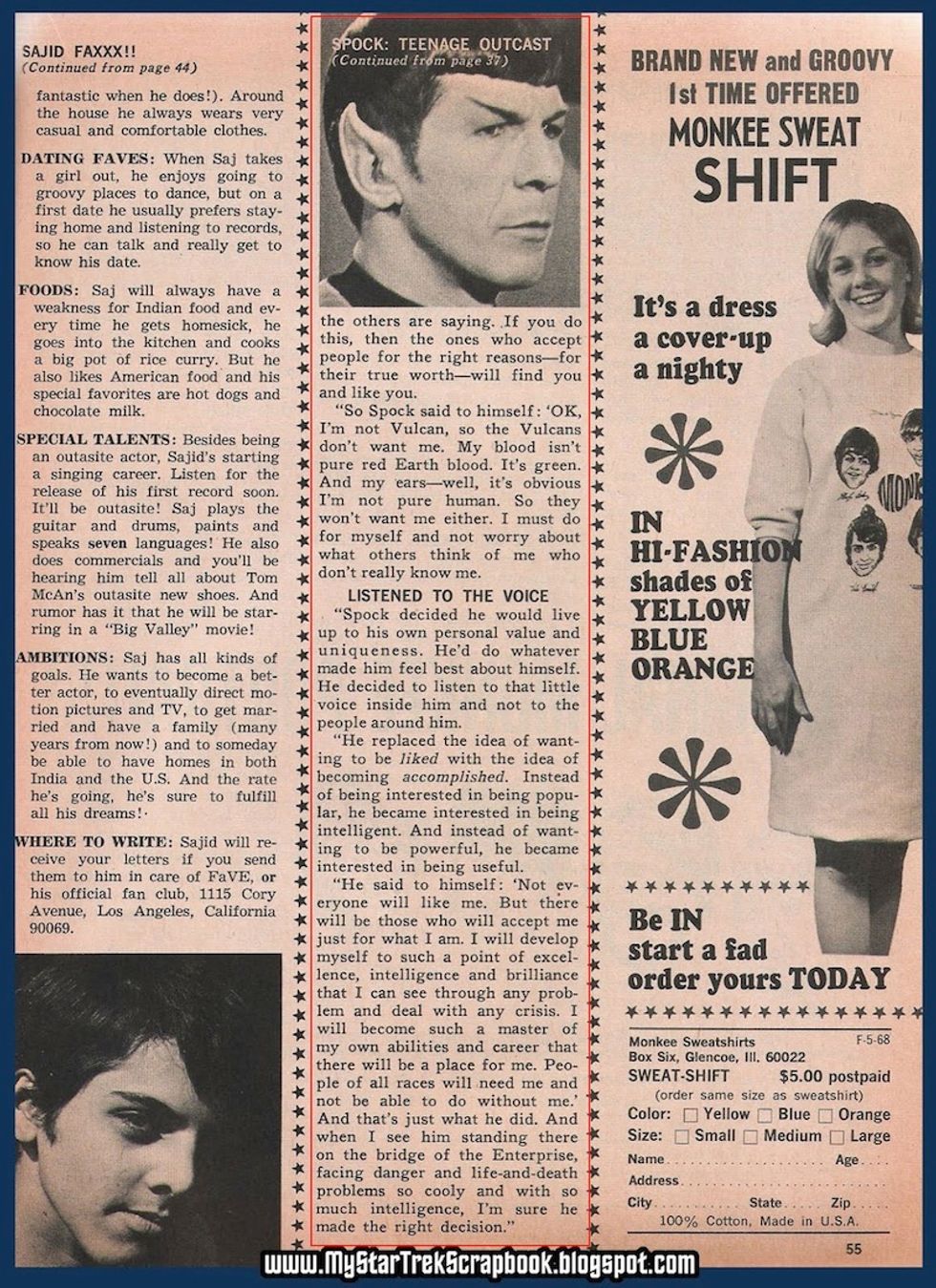 Share this if you've ever been bullied before.

More