Family
The son of an Iraq veteran created a brilliant app to help stop his dad's post war nightmares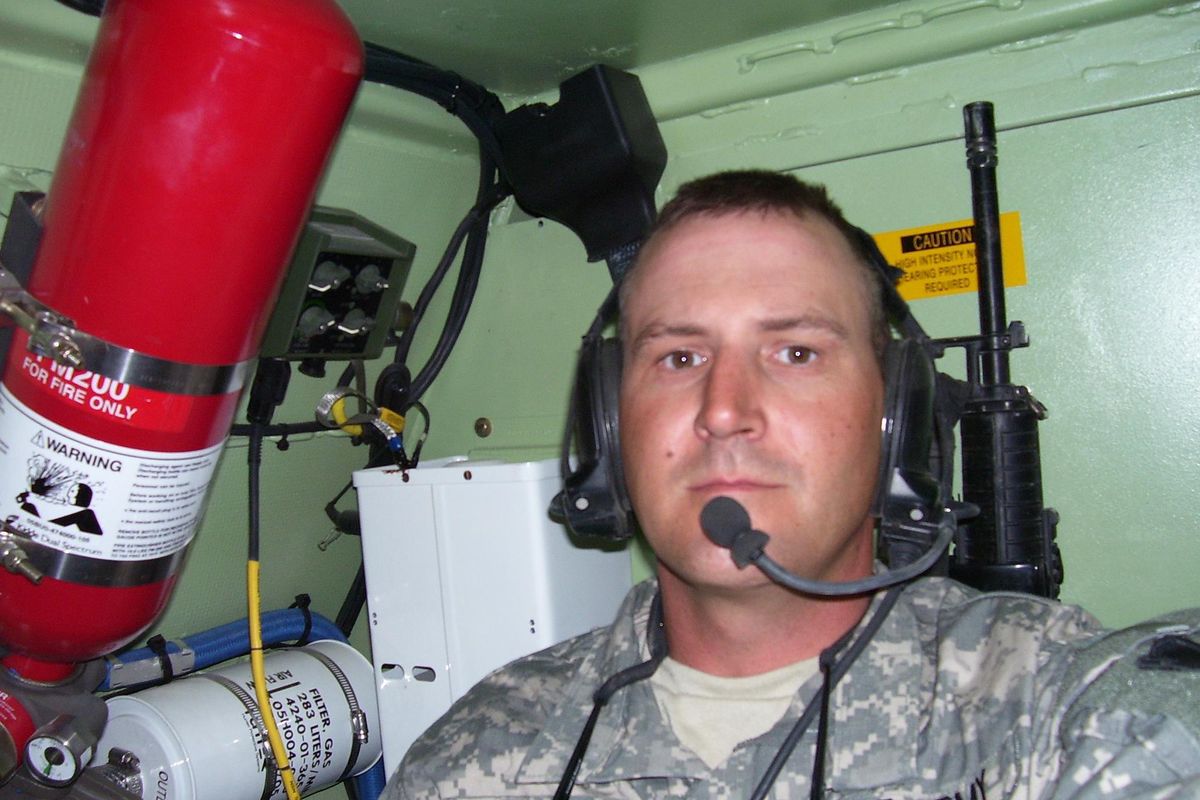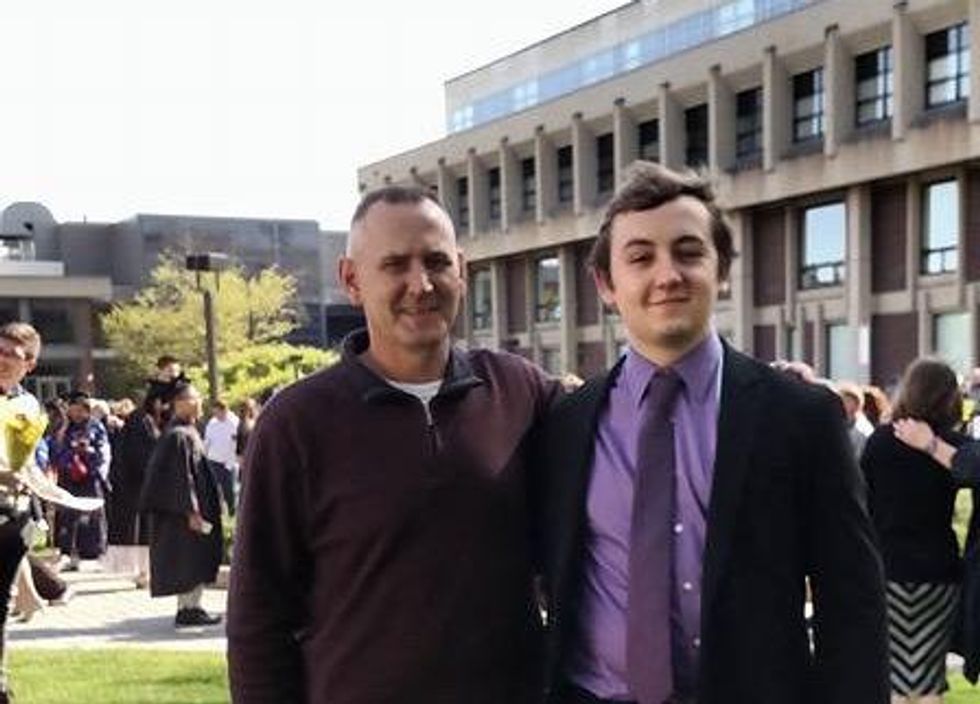 Facebook
For many soldiers, the horrors of war do not go away when they come back home. Not even sleep can provide a safe haven from the unspeakable images that stain their thoughts. The Department of Veteran Affairs claims that 52% to 96% of those suffering from PTSD have nightmares, often several times a week, adding to the already daunting task of re-acclimating to civilian life.

In 2007, Patrick Skluzacek returned home after serving as a convoy commander for the United States Army in Fallujah. And the war came with him. As reported by NPR, when Patrick slept, his extremely realistic nightmares put him right back in Iraq. He tried to escape the night terrors with pills and vodka. As a result, his life started to spiral out of control. An emotional Patrick Skluzacek recalls to NPR, "[I] pretty much lost everything. My house, everything, my job, everything went." As Tyler witnessed the man who was once outgoing and fun, struggling to fend off horrific visions every time he closed his eyes, he knew he had to do something. Tyler wanted his father back.
While in his senior year at Macalester College in Saint Paul, MN, in 2015, Tyler headed to Washington, D.C. after hearing about a hackathon geared toward developing mobile apps to help with PTSD. Tyler's idea was to take the concept of service dogs waking someone up when they sense the unrest of a nightmare coming on and applying it to technology. He put together a team to help program an app for a Smartwatch that vibrates when it senses extreme motion or an elevated heartbeat. The challenge was to find the sweet spot of "just enough stimulus to pull them out of the deep REM cycle and allow the sleep to continue unaffected," Tyler recalls to NPR. Tyler returned from D.C. with the app ready to go. Patrick was not only the inspiration for Tyler's invention, he was also the test subject.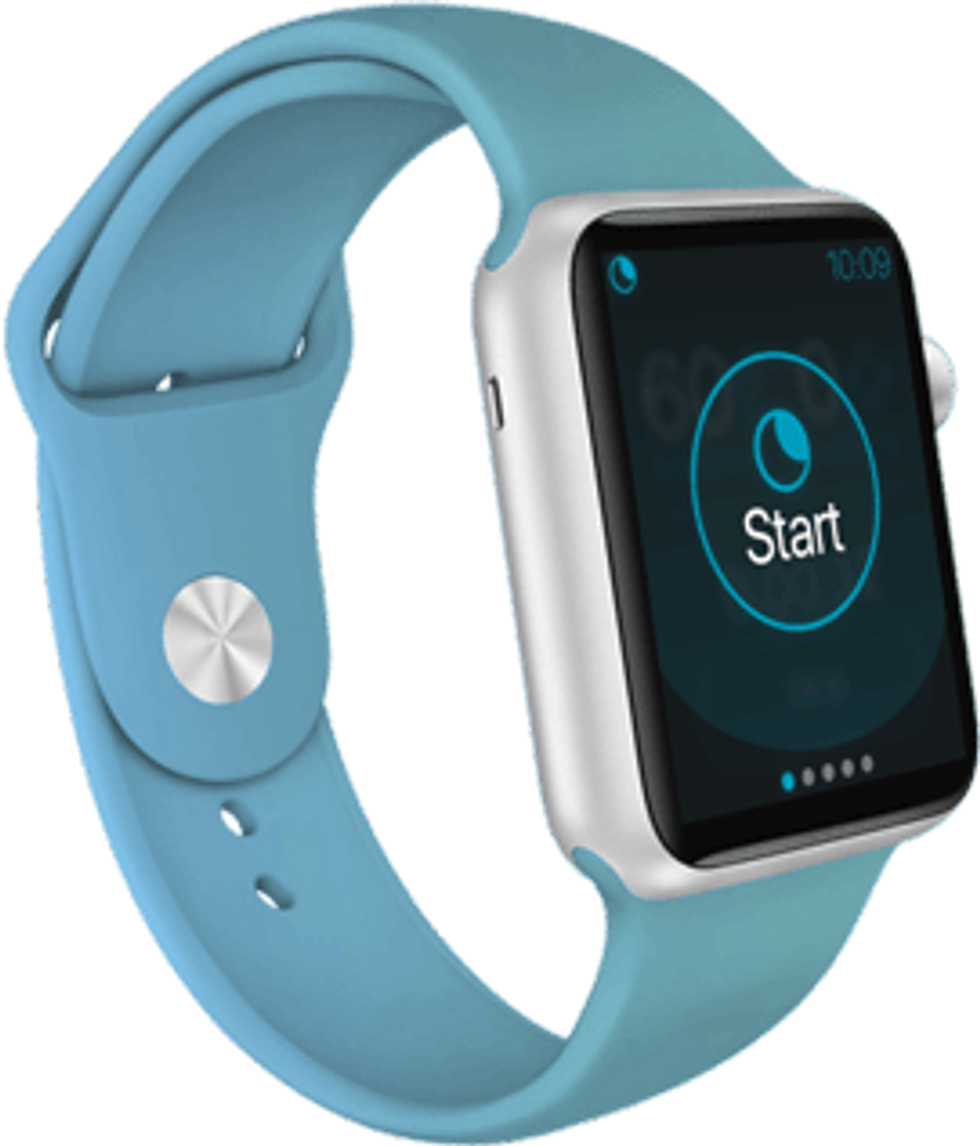 As with most trial runs, there are tweaks that need to be made. For example, knowing when the watch is reading a heart rate as opposed to an air hammer, as was the case when Patrick was in the other room doing some home improvement. Patrick remembers, "You thought I was having a heart attack because I had the watch on, and you thought my heart rate was 6,000 beats per minute," as the two of them chuckle. With Patrick wearing the watch around the clock, Tyler was able to perfect the app. "I was terrified. Watching someone's data 24/7, I feel like is a lot like having a baby. I don't have a baby. But you're suddenly very concerned at all hours."

As of last month, the app was approved by the FDA. A company called NightWare bought the rights to the app that works with Apple Watch.
Thanks to Tyler and Patrick Skluzacek, there is hope for those suffering from nightmares due to PTSD. Air hammers withstanding.