Top Splash
​​Singer can't keep a straight face as her 'dad' keeps interrupting with hilarious roasts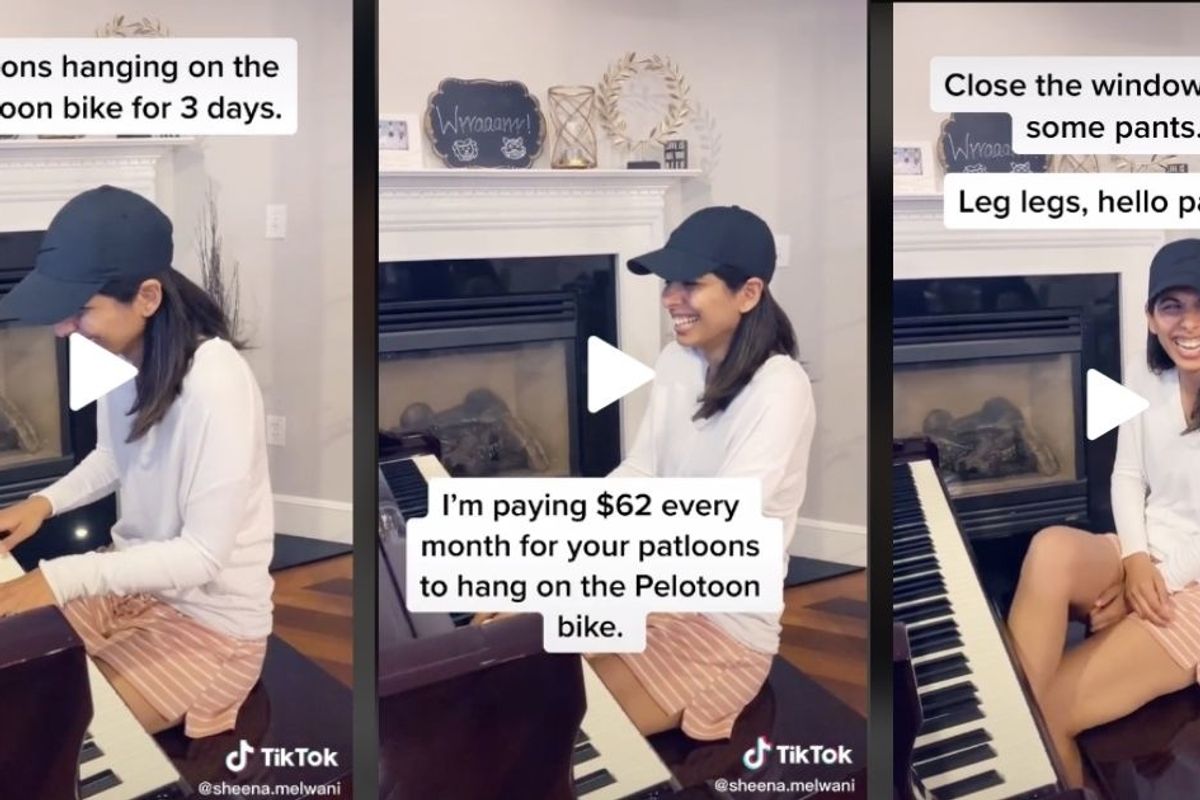 Sheena Melwani is a media artist and singer who has made a name for herself not only with her musical talent, but because her "Indian dad" is freaking hilarious.

Melwani shares videos on TikTok of her playing piano and singing popular songs, only to be interrupted by "dad" making commentary on what she's singing. Melwani can never make it through a whole song without busting up laughing over her father's interjections, and who can blame her? He's like a sitcom character come to life.
---
Anyone who has a snarky parent will delight in the playful roasts this dad foists upon his daughter. He's even coined some classic dad hashtags like #closethewindows. Just watch:
Melwani told Upworthy that she's been overwhelmed by the positive responses to her dad roast videos, and that she gets messages daily from people—COVID patients, people with depression and more—who tell her how much the videos have helped lift their spirits. "They're holding it like light and laughter and love, and this is what people have been looking for," she says. "It just promotes so much happiness."
She says she's really not a huge social media person at all outside of her work, and she only joined TikTok because her brother encouraged her to. When she started sharing the dad videos on TikTok, she had just 14 followers, then it just exploded. She posts a video every day now to her nearly 700,000 followers, in addition to posting dad videos and other content on Instagram. She's planning on releasing an album of her music (sans dad commentary) this fall, but has no plans to stop making people laugh with her "Indian dad" videos.
In her TikTok videos, the dad is off camera, and his true identity remains a mystery. But you can follow him on TikTok here as well. Melwani says that he adlibs all of the commentary in the videos and she has no idea what's coming, so that infectious laughter is real.
Thanks for bringing us all some much-needed joy, Sheena and Indian dad!