Recommended
Republicans freak out over AOC calling Trump's concentration camps what they are. Jewish people have her back.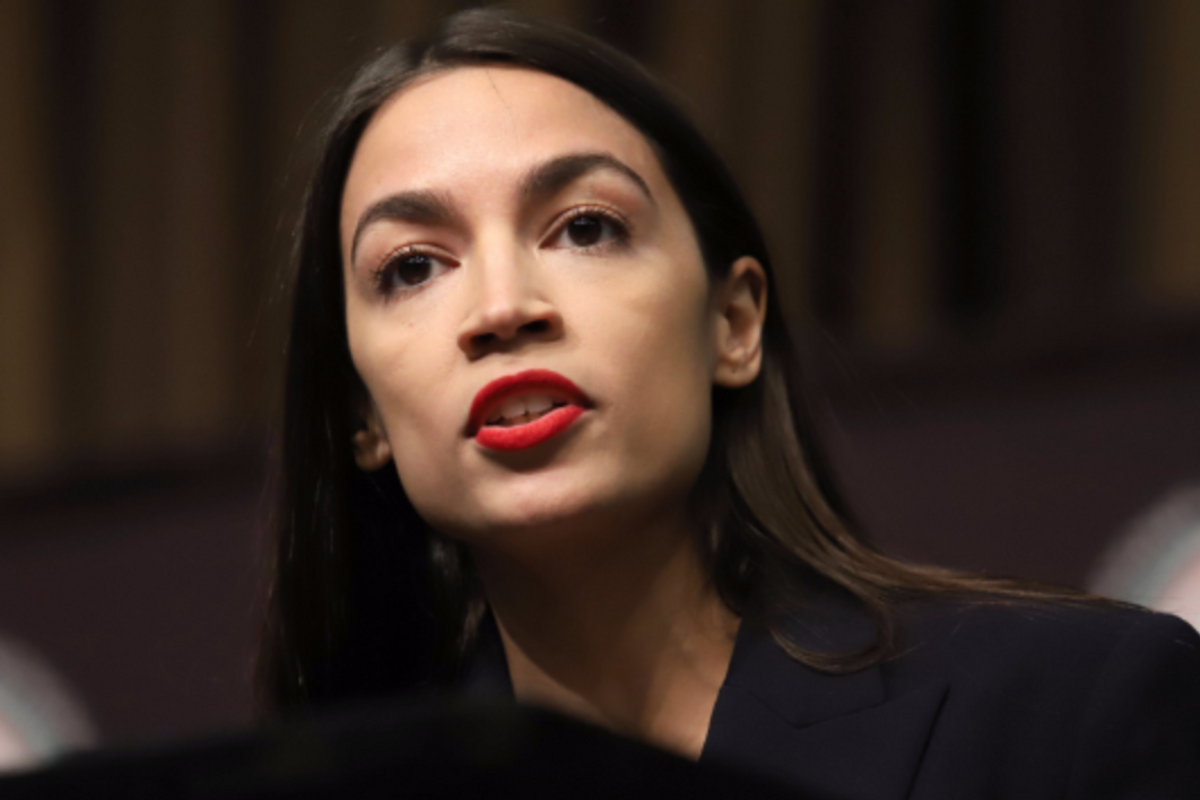 Another day in Trump's America, where the main debate between members of Congress is whether or not the kids concentrated in camps at the border are indeed in concentration camps.
Rep. Liz Cheney, third-ranking Republican in the House and spawn of Dick, is absolutely AGHAST that Rep. Alexandria Ocasio-Cortez compared the detention camps to migrant children to those made famous by the Nazis during the Holocaust.
---
Immigrant children and families are being held in detention facilities on the southern border, and are even being transferred to an Oklahoma army base that was used as an internment camp for Japanese Americans during World War II, so yeah, comparisons to the 1940s are not out of nowhere."The U.S. is running concentration camps on our southern border, and that is exactly what they are," Ocasio-Cortez said on Instagram. "The fact that concentration camps are now an institutionalized practice in the home of the free is extraordinarily disturbing, and we need to do something about it."
Cheney, a self-proclaimed authority on Jewish history and memory, accused AOC of "demeaning" the memory of Holocaust victims, whom Cheney herself dehumanized by describing them as having been "exterminated" like vermin.
Please @AOC do us all a favor and spend just a few minutes learning some actual history. 6 million Jews were exterm… https://t.co/TOd3OsXkmq

— Liz Cheney (@Liz Cheney) 1560867925.0
AOC explained "to the shrieking Republicans" that her use of the phrase concentration camps "is not hyperbole. It is the conclusion of expert analysis."
And for the shrieking Republicans who don't know the difference: concentration camps are not the same as death camp… https://t.co/ex8Ax6FqG1

— Alexandria Ocasio-Cortez (@Alexandria Ocasio-Cortez) 1560868312.0
Andrea Pitzer, author of One Long Night: A Global History of Concentration Camps, defined concentration camps to Esquire as "mass detention of civilians without trial," which is precisely what's going on.
AOC also asked Chiz Leney for her take on the semantics.
Hey Rep. Cheney, since you're so eager to "educate me," I'm curious: What do YOU call building mass camps of peopl… https://t.co/AimMHbhFGw

— Alexandria Ocasio-Cortez (@Alexandria Ocasio-Cortez) 1560868896.0
Jewish people, whom Dick Cheney's daughter claims to speak for, are speaking up to her.
Ok, Internet. Time to learn the difference between concentration camps and death ("extermination") camps. Germany… https://t.co/Zsr7Lj72pV

— Rabbi Danya Ruttenberg (@Rabbi Danya Ruttenberg) 1560544812.0
@Liz_Cheney @AOC Jew here. @AOC's point is exactly why we say "Never forget." The Holocaust did not begin with the… https://t.co/KWtT0Sh2GA

— Bess Kalb (@Bess Kalb) 1560872099.0
@Liz_Cheney @AOC When my Jewish grandparents (who thankfully lived in America at the time) and their community talk… https://t.co/V67z8NFuWv

— Mike Drucker (@Mike Drucker) 1560875357.0
Let me say this very clearly as the son of a Holocaust survivor: The only apology I want is from people who seek to… https://t.co/X1h4MeUdrU

— David Nir (@David Nir) 1560874973.0
@Liz_Cheney @AOC Liz - please don't even pretend to speak on behalf of Jewish people. It's insulting & you better b… https://t.co/QJij1NKiKV

— Rabbi Jill Zimmerman (@Rabbi Jill Zimmerman) 1560875057.0
Good job, Liz. Also, APOLOGIZE TO MARY.
This article originally appeared on SomeeCards. You can read it here.