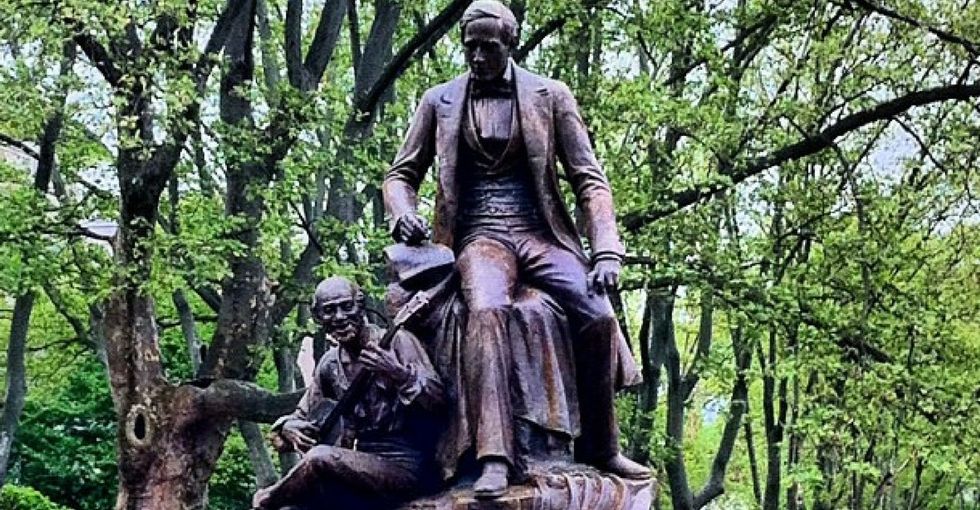 Some people don't view Pittsburgh's Stephen Foster statue as racist. Those people would be wrong.
Yeah, I'm going there. Stay with me.
The statue, which depicts a borderline caricature of a black musician in tattered clothing playing the banjo at the feet of a regal, well-dressed Stephen Collins Foster — who is often touted as the Father of American Music — will soon be relocated. The city has plans to install in its place a statue of a black woman significant to Pittsburgh's history.
---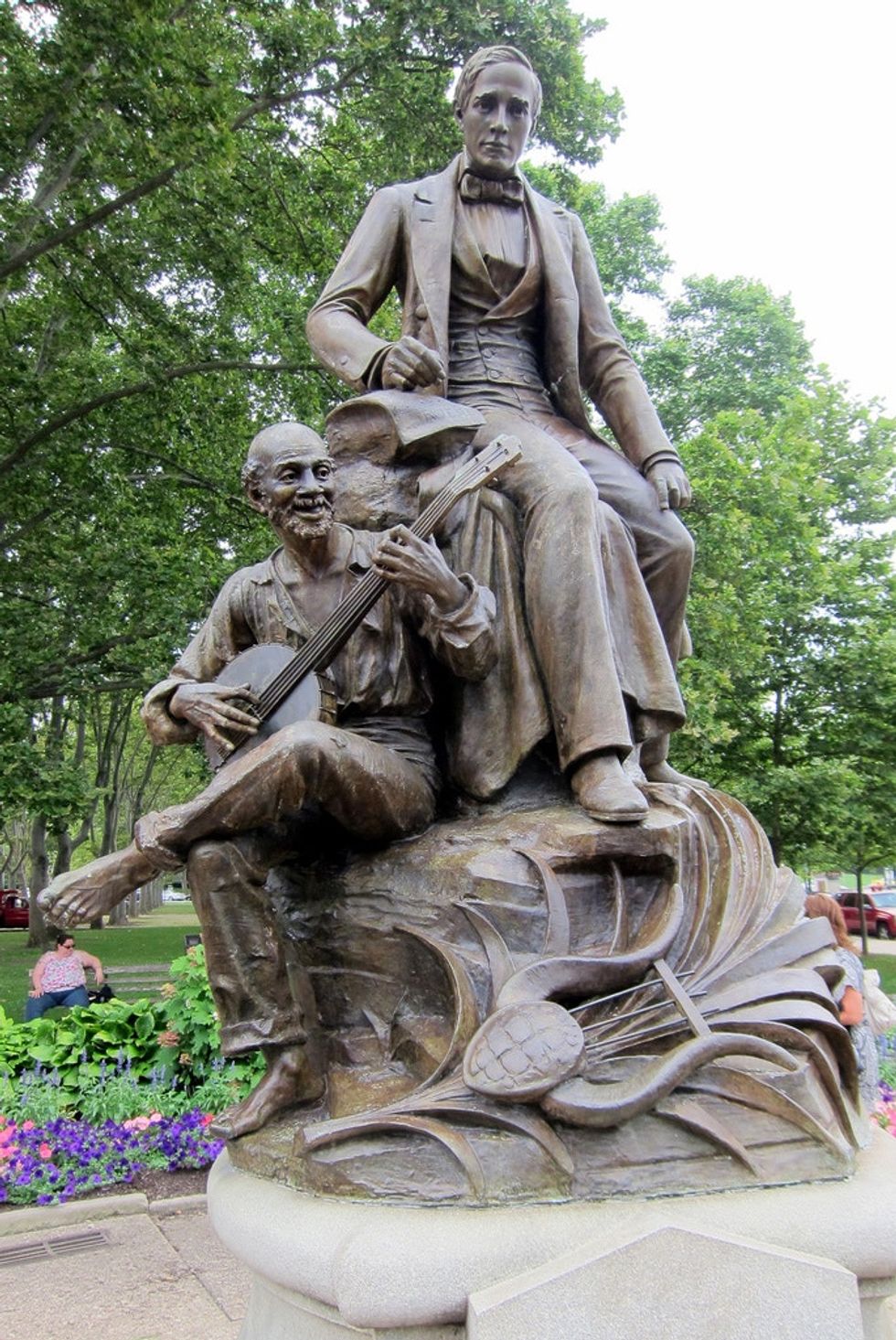 A bust of Adolf Hitler sits among the ruins of the Chancellery, Berlin, 1945. Photo by Reg Speller/Getty Images.
Foster already has an entire memorial museum in Pittsburgh, so replacing this statue will not affect his legacy there. What it will do is remove a visual glorification of black people's oppression as well as open up a space to honor a black woman who has been significant to history.
The mayor has asked the public to weigh in on which black woman should be honored with a new statue.
There are no public statues or memorials honoring black women in Pittsburgh, a city where an estimated 1 in 5 residents is black. "The City of Pittsburgh believes in inclusivity and equality and ensuring that all can see themselves in the art around them," the mayor's office wrote in a statement. "It is imperative then that our public art reflect the diversity of our city and that we accordingly represent our diverse heroes."
Some suggestions so far include pianist Patricia Prattis Jennings, the first black woman to sign to a full contract with a major American symphony orchestra; Helen Faison, the first black female superintendent in Pittsburgh; Gwendolyn J. Elliot, Pittburgh's first black female police commander; suffragette Daisy Elizabeth Lampkin, who was the first woman elected to the national board of the NAACP; and Hazel B. Garland, the first black woman to head a major newspaper chain.
For many in Pittsburgh, the removal of the Stephen Foster statue would have been enough. But replacing the statue with one honoring a black woman is a thoughtful step forward — one that other cities with controversial statues would be wise to follow.