One Of America's Most Legendary Artists Goes After America's Largest Employer, From The Grave
Ansel Adams was an amazing photographer and an even more amazing conservationist. Every new strip mine and every new pipeline and every new fracking license in our own backyard are a constant reminder of why his words were so important. 
05.14.13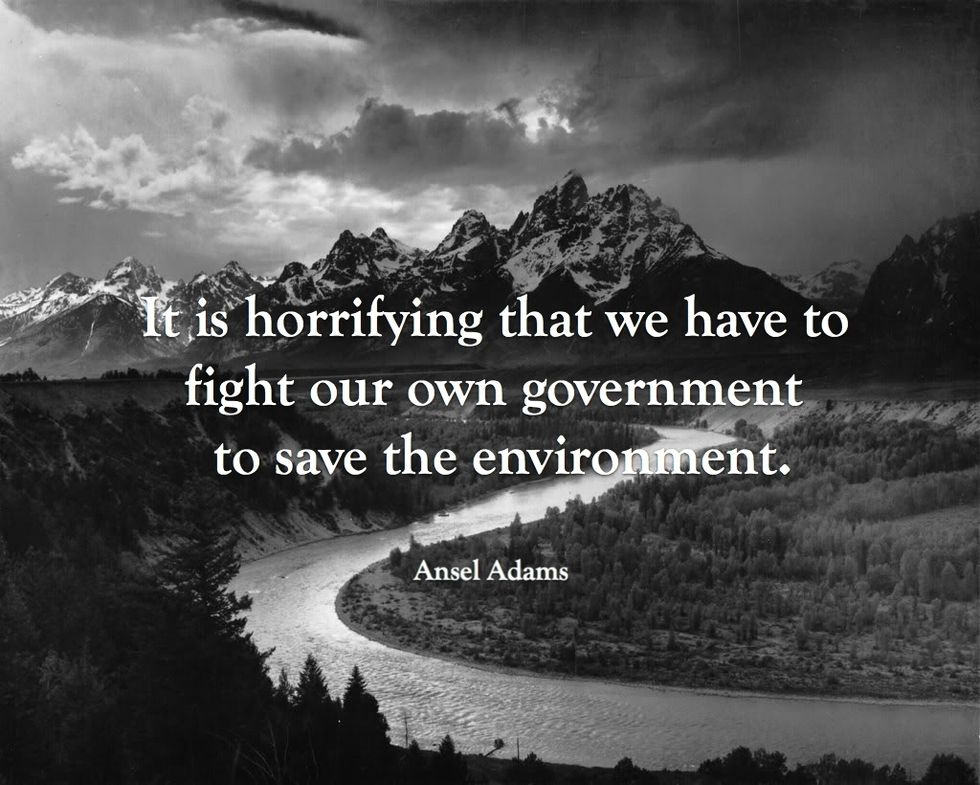 Can we take this seriously yet?
Heroes