More
Muhammad Ali's brilliant response to being drafted in 1967 is worth repeating. Over and over.
Muhammad Ali was drafted to fight in the Vietnam War at the top of his career. He refused to go.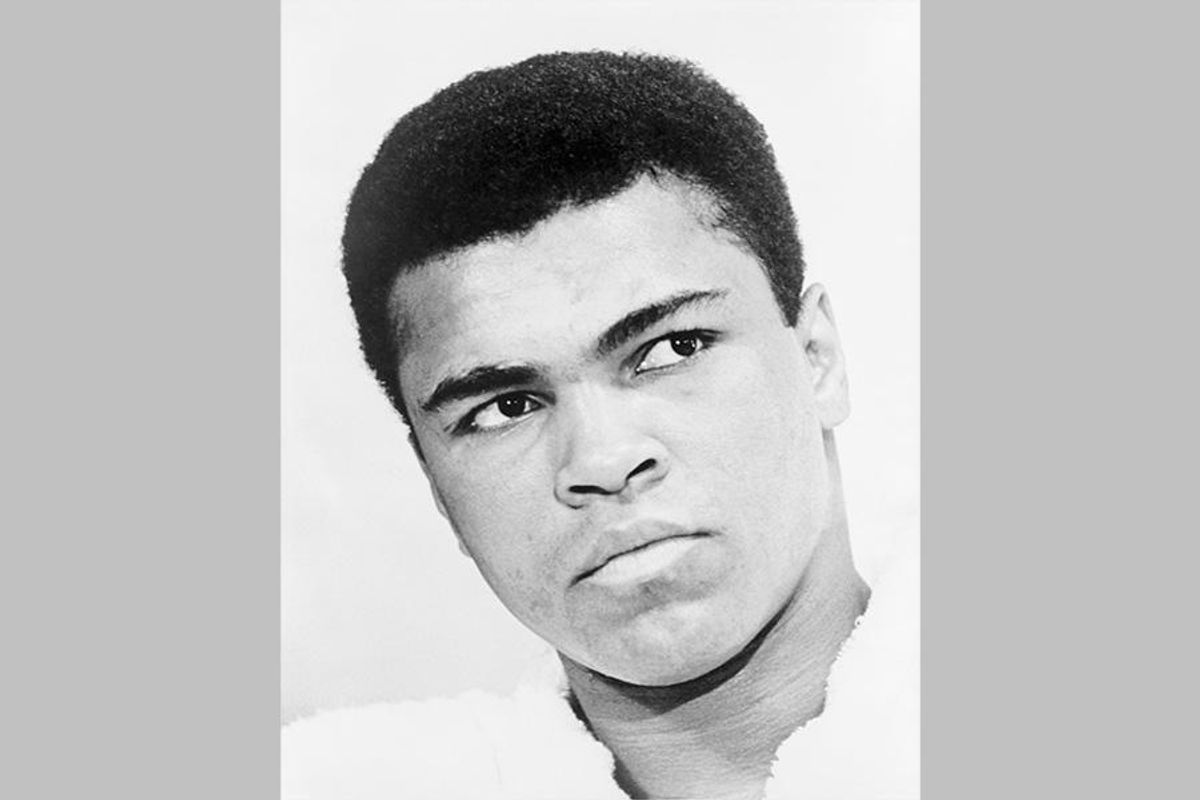 "I'm The Greatest!"

Cassius Marcellus Clay told the world he was The Greatest. He was usually referring to the boxing ring, but he didn't hesitate to also embrace pride in his race and his religion, and he was more than willing to antagonize the white establishment when it began to threaten his success — or his beliefs.
---
Soon after rising to fame, he converted to Islam and changed his name to Muhammad Ali. Aside from his boxing achievements, Ali did something that no sports professional has done before or since: He refused to go to war when he was drafted.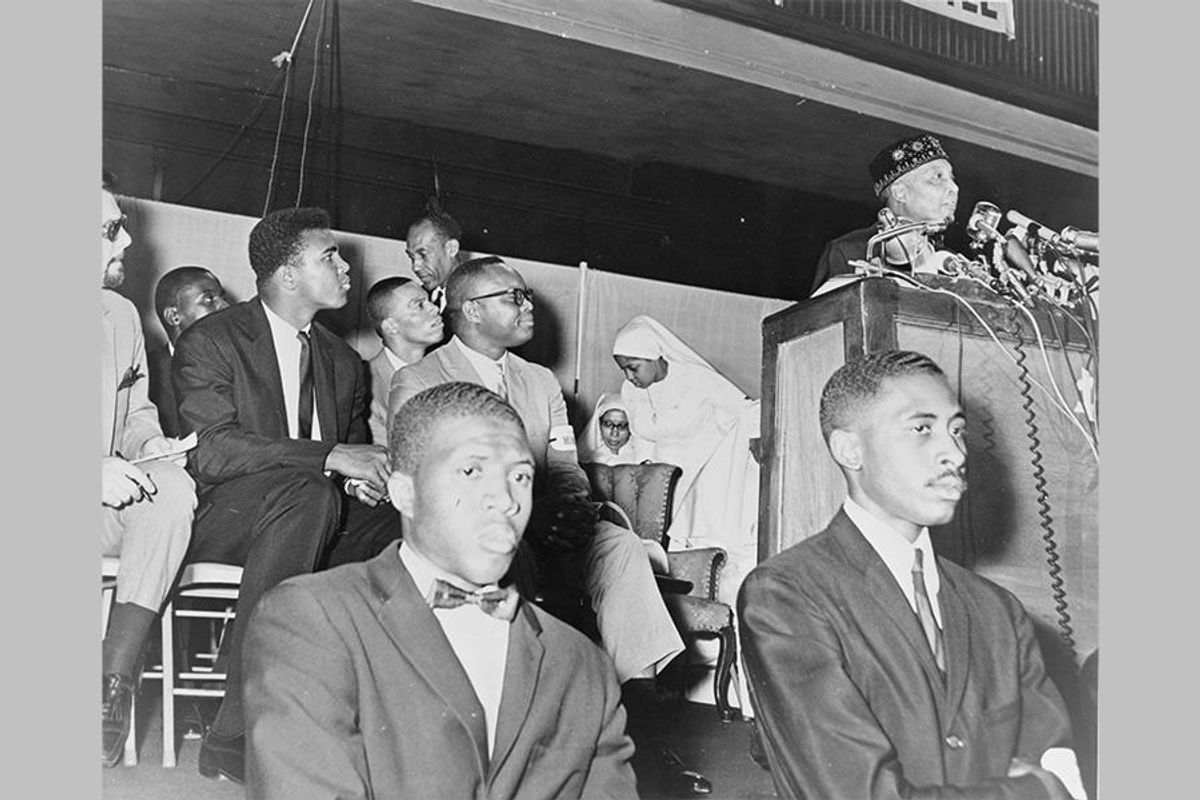 Cassius Clay at an event featuring Elijah Muhammad.
Image via Library of Congress/Wikimedia Commons.
"My conscience won't let me go shoot my brother or some darker people or some poor, hungry people in the mud for big, powerful America. And shoot them for what? They never called me nigger, they never lynched me, they didn't put no dogs on me, they didn't rob me of my nationality, rape and kill my mother and father. Shoot them for what? How can I shoot them poor people? Poor little black people and babies and children and women. How can I shoot them poor people? Just take me to jail." — Muhammad Ali
In 1967, three years after winning the heavyweight title from Sonny Liston, he refused to be drafted into the U.S. Army due to his religious beliefs and opposition to the war in Vietnam.
Banned from boxing
For that, he interrupted a brilliant career and was banned from boxing. He was even stripped of his heavyweight title and denied a visa to fight overseas. Having no ability to work aside from what he knew best, he began speaking at colleges and universities to pay bills. Sometimes (as you'll see near the end of the clip below), he was accosted at those speaking engagements by angry white students who thought he should go fight in Vietnam.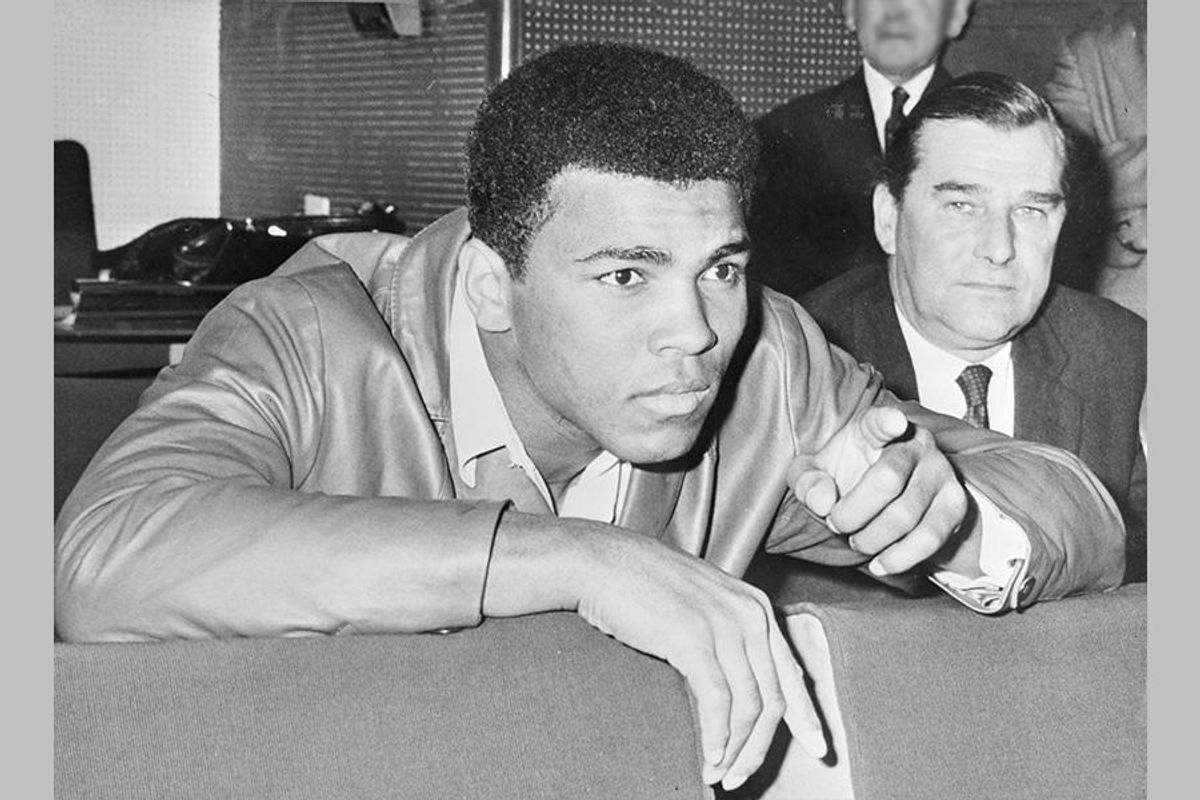 Muhammad Ali in 1966.
Image via Dutch National Archives/Wikimedia Commons.
But he didn't fight in the ring for nearly four years — and those for him were the mid-to-late 20s, the prime for a young boxer — and it's likely the threat of a jail sentence and being banned from the sport he loved even further deepened his resolve to be the greatest. In 1971, his conviction for "draft dodging" was overturned at the U.S. Supreme Court, and he went on to regain the title he had been stripped of for political reasons.
Here's a great video summary of how he looked at being drafted and why he did the unthinkable and challenged the U.S. legal system to throw him in jail for refusing to shoot "poor hungry people."
Watch an email where he talks about the Vietnam War-Draft below: