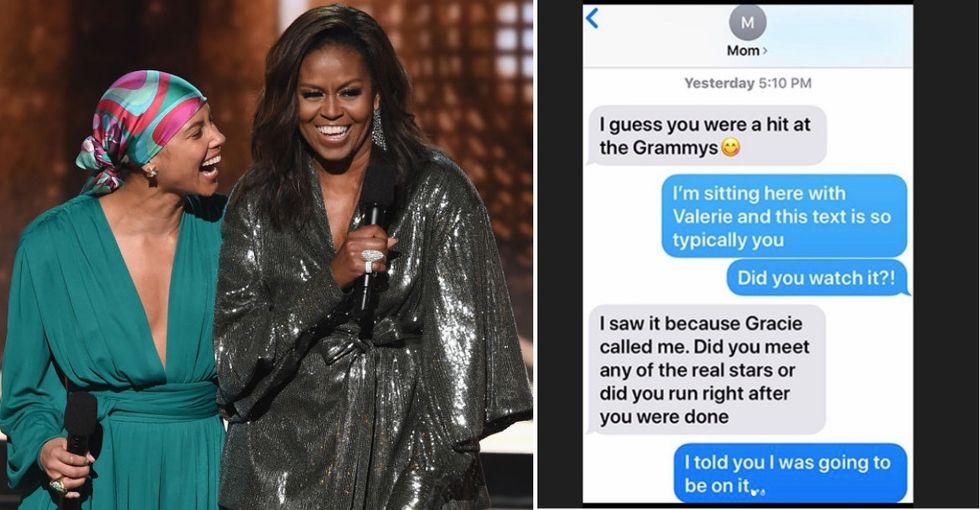 This text exchange between the former First Lady and her mom is the best thing you'll see today.
People adore Michelle Obama because she is smart and dignified, yet incredibly down to earth. She's the kind of person you want to sit and chat with over coffee for hours (before begging her to take you home and adopt you, perhaps).
It's social media posts like this one that make people adore her realness—a quality she clearly gets from her mama. In an Instagram post captioned "When your mom doesn't think you're a 'real' celebrity...," Obama shared a text exchange with her mom after her surprise appearance at the Grammy Awards.
---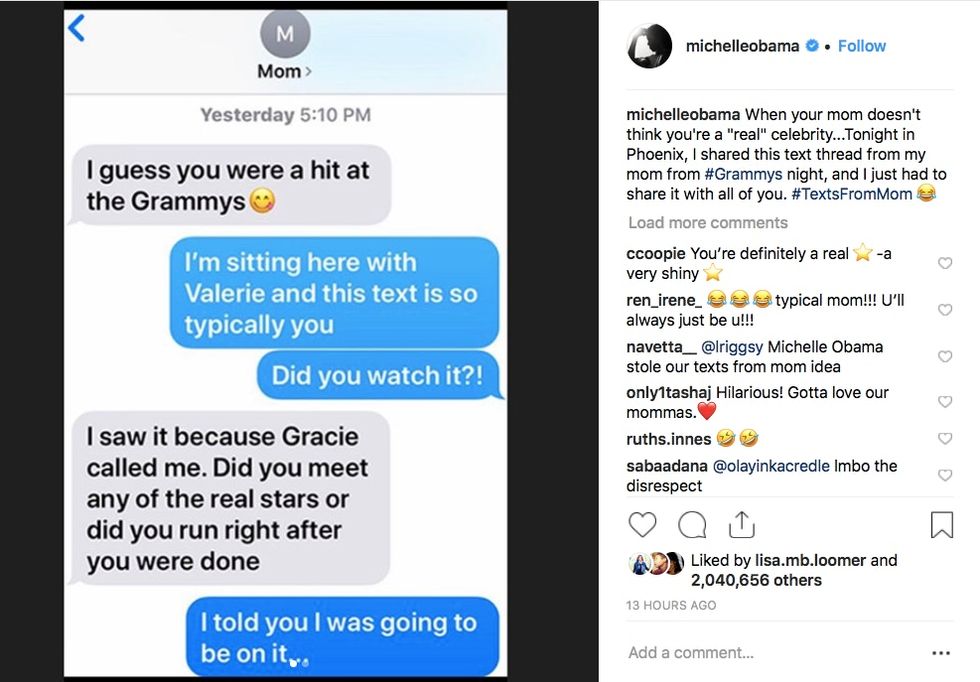 Instagram/Michelle Obama
This will never not be amazing. The post has more than 2 million likes and tens of thousands of comments of people who recognize their own mothers in these texts.
Nobody can put you in your place faster than your mama, and we love M.O. for sharing a glimpse into her hilariously real exchange with hers.