Identity
Laverne Cox makes history as first transgender Barbie doll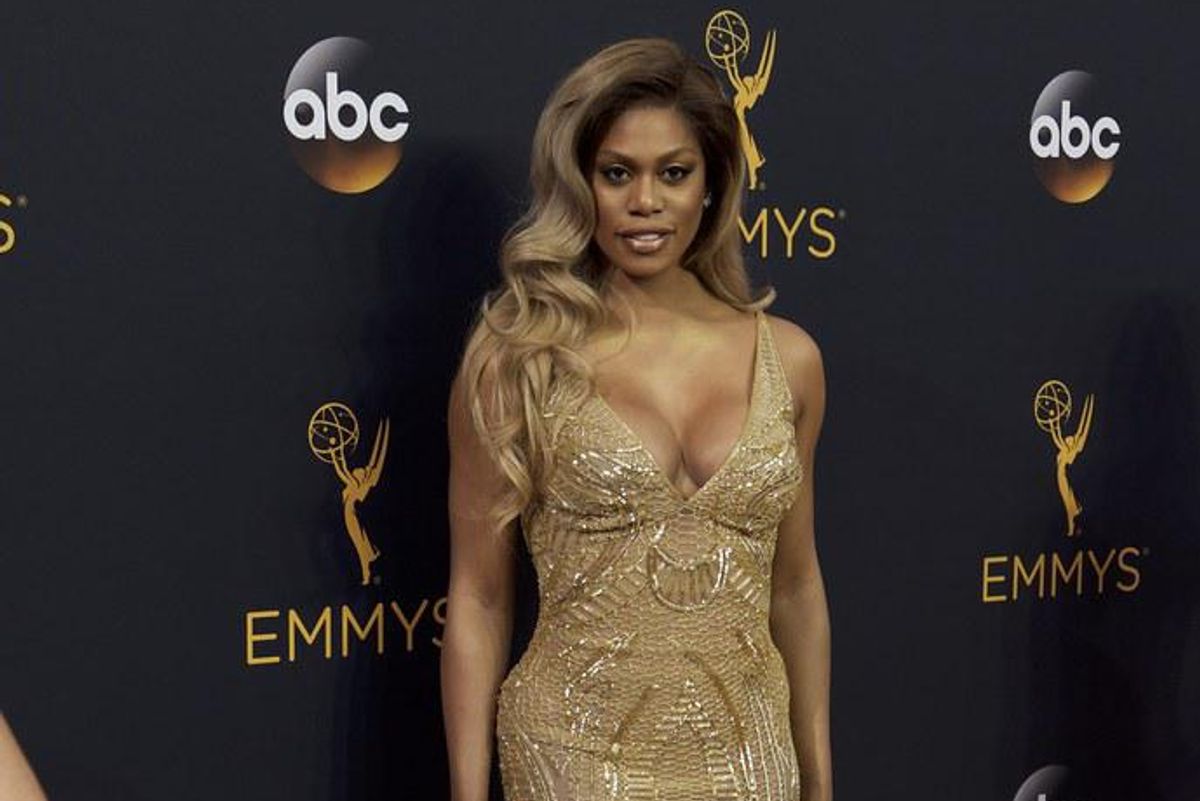 When kids are growing up they love to see themselves in the dolls and action figures. It adds a special little spark to a shopping trip when you hear your child say "it looks just like me." The beaming smile and joy that exudes from their little faces in that moment is something parents cherish, and Mattel is one manufacturer that has been at the forefront of making that happen. It has created Barbies with freckles, afro puffs, wheelchairs, cochlear implants and more. The company has taken another step toward representation with its first transgender doll.
Laverne Cox, openly transgender Emmy award winning actor and LGBTQ activist, is celebrating her 50th birthday May 29, and Mattel is honoring her with her very own Barbie doll. The doll designed to represent Cox is donned in a red ball gown with a silver bodysuit. It also has accessories like high heels and jewelry to complete the look. Cox told Today, "It's been a dream for years to work with Barbie to create my own doll." She continued, "I can't wait for fans to find my doll on shelves and have the opportunity to add a Barbie doll modeled after a transgender person to their collection."
---
Cox has spent her career breaking barriers and being a role model for transgender people who may not have had the courage to reach for their dreams. Seeing someone on the screen that represents their struggle winning awards and being accepted could be the push someone needs to step out of their comfort zone. But Cox wasn't always so confident. The reason it was so important for her to have her own Barbie doll came from a conversation she had with her therapist around the shame she felt growing up.
\u201cIt\u2019s giving \u201cMay the fourth be with you\u201d but sexy \ud83d\udda4\n \u2026\n#maythe4 #maythe4thbewithyou #TransIsBeautiful\u201d

— Laverne Cox (@Laverne Cox) 1651675910
Recalling the conversation in her interview, Cox said, "I was telling my therapist how I was really shamed by my mother when I was a kid when I wanted to play with a Barbie doll but I was denied. And I had a lot of shame and trauma about that," Cox said. "And my therapist said to me, 'It is never too late to have a happy childhood.' She said, 'Go out and buy yourself a Barbie and play with her. There's a little kid that lives inside of you. Give her space to play.' And I did."
In an attempt to help our kids grow up happy, parents will make mistakes. After it was revealed to her that Cox felt shamed for her love of dolls as a child, Cox's mother attempted to correct her previous misstep. The actor revealed that her mother started buying her Barbie dolls as gifts. "My mother bought me a Barbie doll. And on my birthday, my mother bought me another Barbie doll. For the next several years, she would always give me Barbies," Cox said.
\u201cLaverne Cox Honored with Special Tribute Collection Barbie Doll https://t.co/w4TgDiBfx5\u201d

— The Root (@The Root) 1653588546
Cox continued, "Barbie has been a really healing experience for me as an adult and I hope Barbie fans of all ages can find healing and inspiration in this doll,"
The Barbie was released May 25, and can be found at Walmart, Target, Amazon and MattelCreations for $40.