popular
Last minute holiday gift ideas for your dog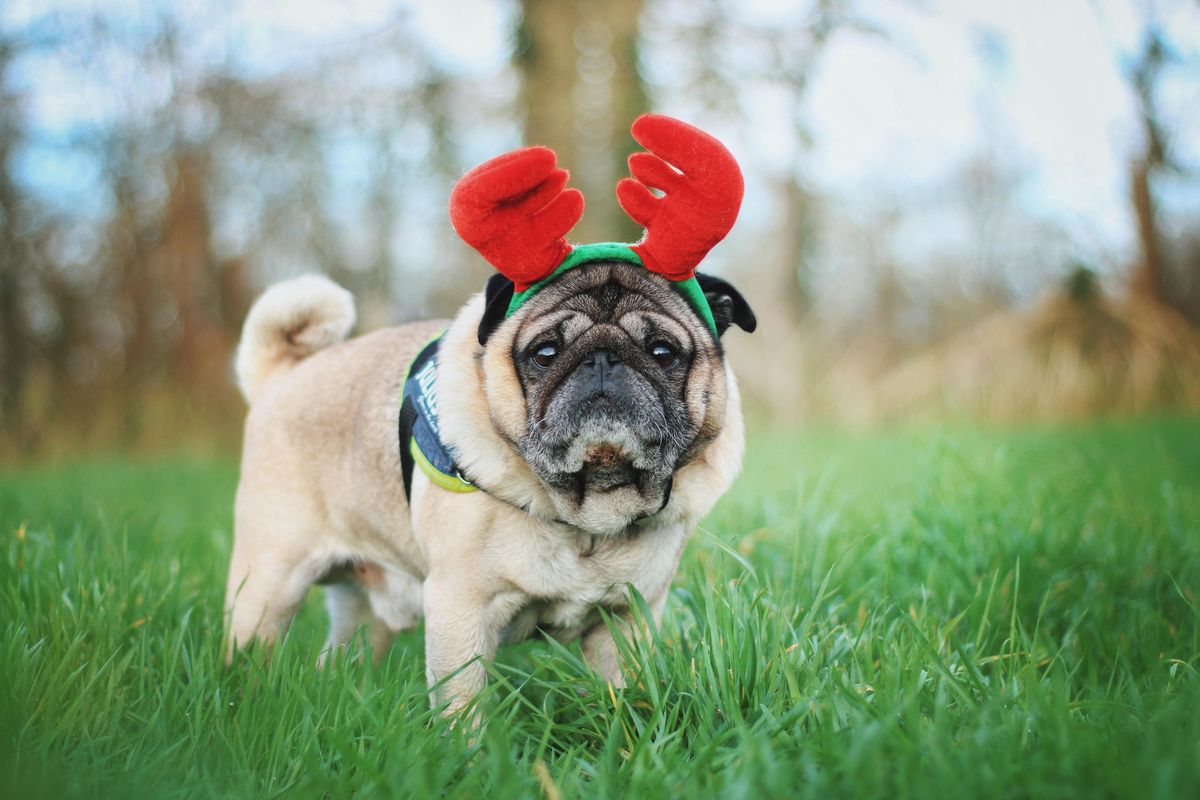 Upworthy may earn a portion of proceeds from these purchases as part of our affiliate program. We don't recommend anything we don't love though and your support helps support the work we do here!
The Holidays aren't just about giving gifts to the humans in your lives. Man's best friend needs some gift love, too. Sure, your dog might be happy with the leftover wrapping paper from the other gifts, but why not treat him anyways?
Hide-A-Squirrel Squeaky Puzzle Plush Dog Toy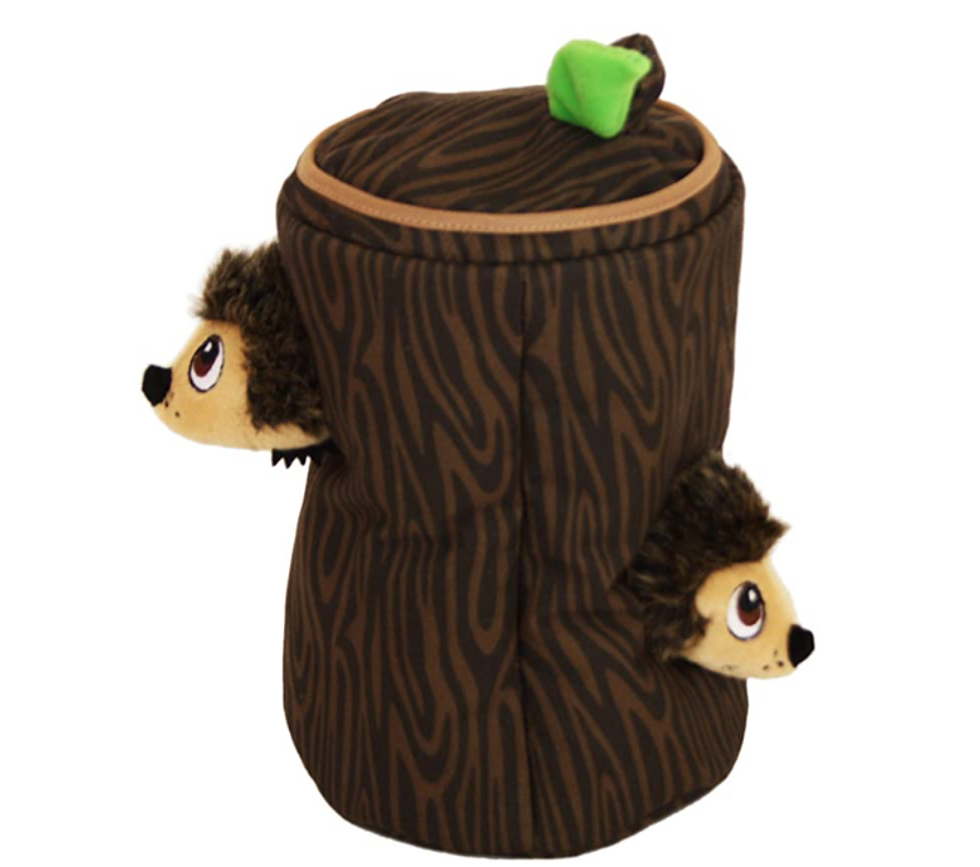 You can give your dog a gift that is both fun and educational. This tree-trunk shaped puzzle allows your dog to find hidden hedgehogs. It probably won't help your dog do better on the puppy SATs, but it'll at least keep him busy!
---
Nylabone Dental Dinosaur Chew Toy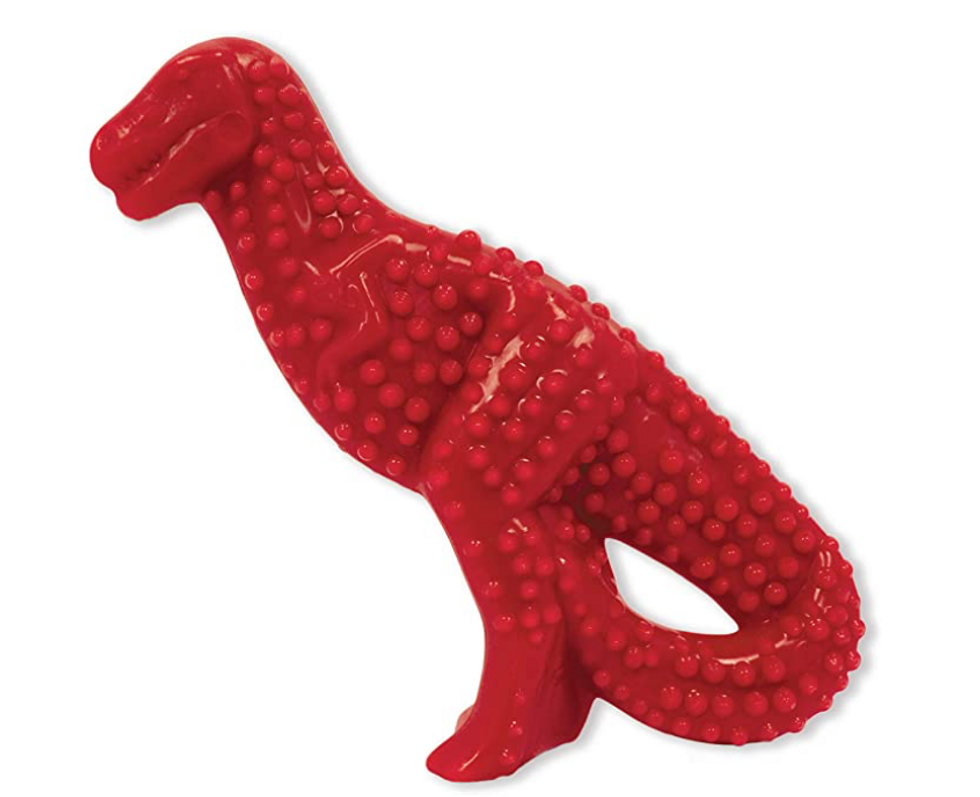 When you're a dog, you can never have too many things to chew on. Chewability is the one guarantee that your dog will love whatever you get it. This long-lasting chew toy also promotes dental healthy, so it's fun and healthy. Plus, how cute is the dinosaur shape?

Nerf Dog Tennis Ball Blaster Dog Toy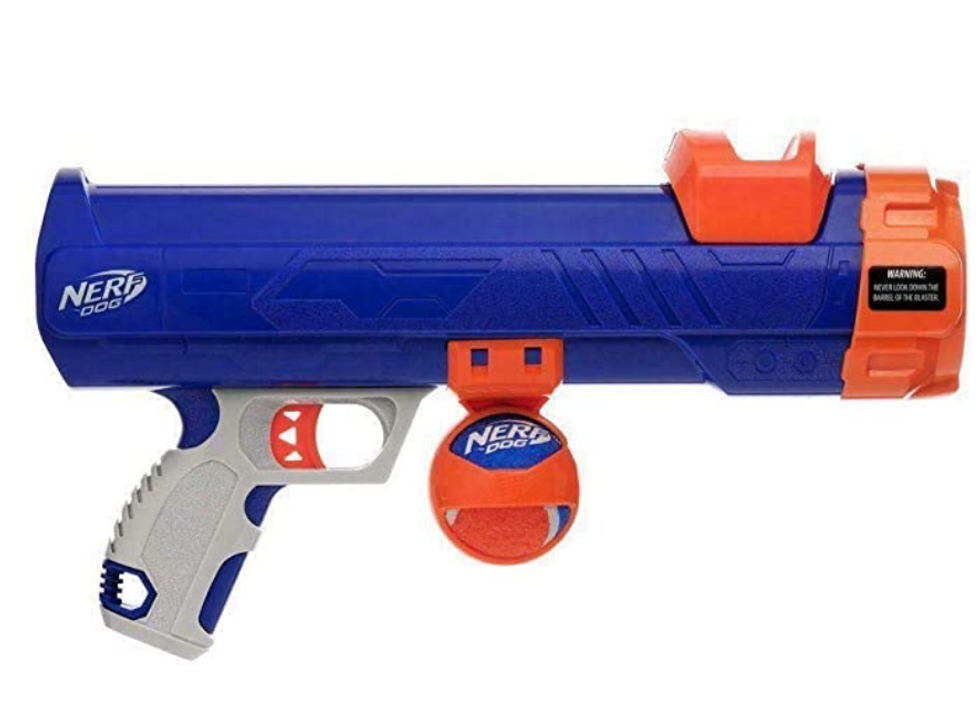 Take fetch to the next level. This Nerf gun can blast a ball up to 50 feet. Of course, the distance is adjustable if you don't want that much muscle during playtime. This blaster allows your to pick up tennis balls hands-free, so no more slobbery balls. It's like a gift for both of you.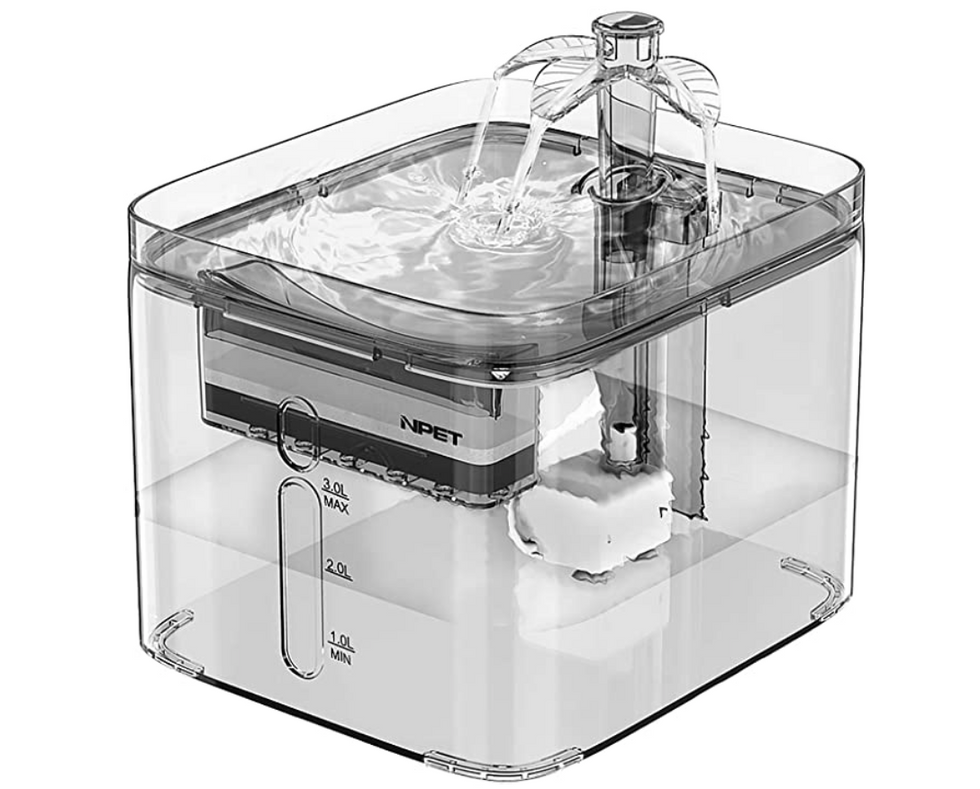 Your dog probably drinks out of the toilet any chance it gets, but with this chic water dispenser, your dog will have access to filtered water on demand. It also has a waterfall mode to increase the water oxygen content. Definitely better than that toilet.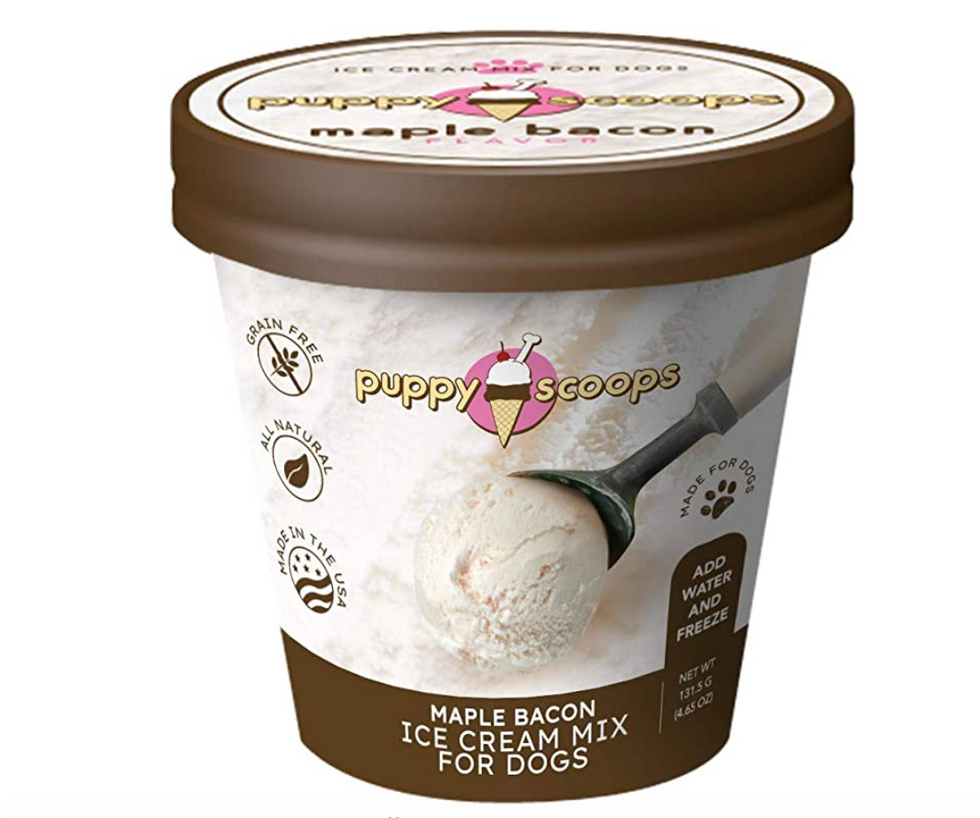 Just add water to the powder mix and freeze, and voila! Real ice cream for your dog. This dog ice cream is formulated for even sensitive dog tummies, so you can let your dog indulge in a cool treat guilt-free.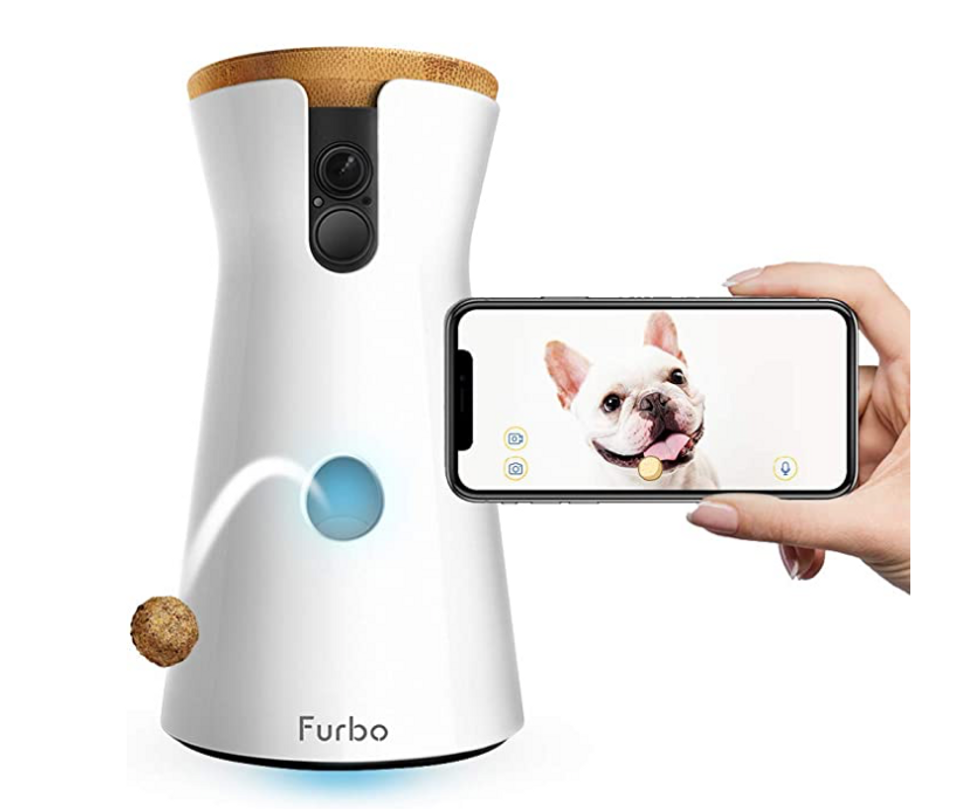 This Alexa compatible dog-camera doesn't just allow you to monitor your dog on your phone, it also lets you interact with your dog while you're away. Through the Furbo app, you can feed your dog treats or receive notifications when your dog is barking. Because the future is now.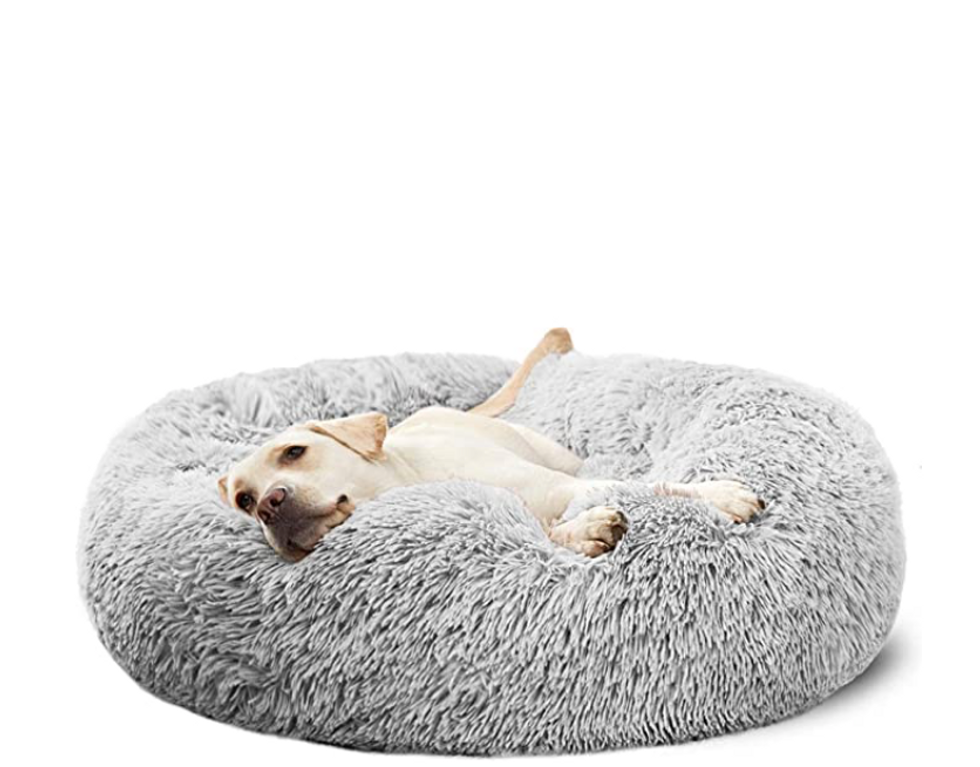 This dog bed was designed with thick shag fur to feel like their mother's fur, giving the bed anti-anxiety benefits. Your dog can curl up on a cloud, or rather, a bed that feels like a cloud, because a bed from an actual cloud would be impossible.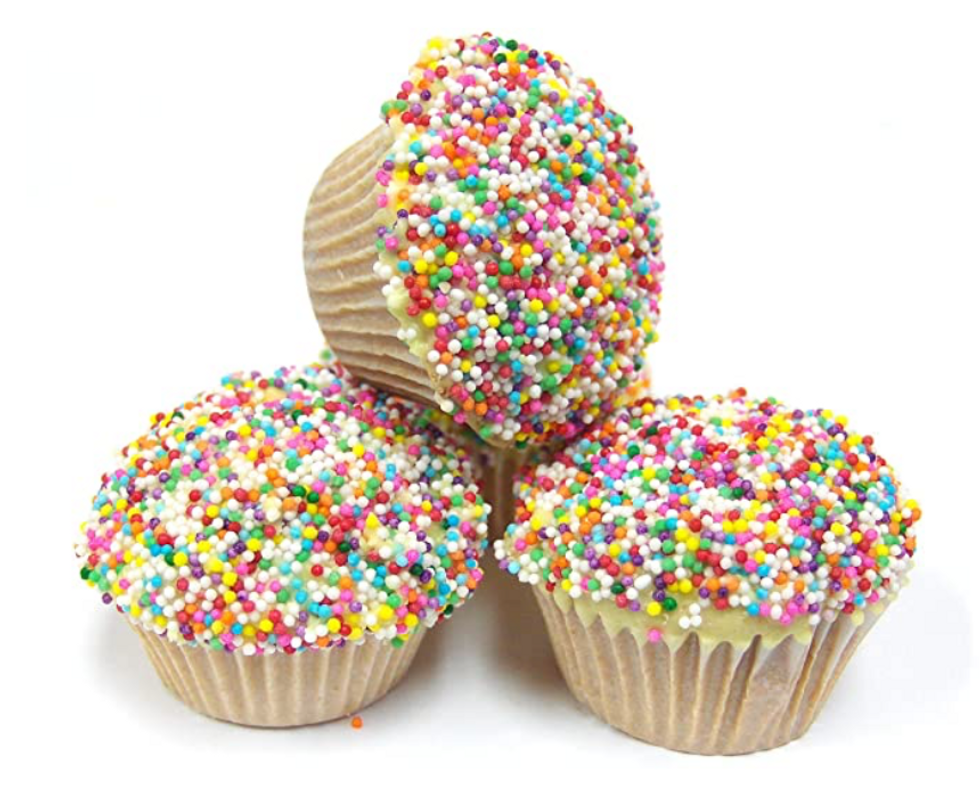 Treat your four-legged friend with these cupcakes meant for dogs. They're made by hand with human-grade ingredients, and even though they look and smell just like human cupcakes these are FOR DOGS. Do not eat your dog's present.
Claudia's Canine Bakery, $22.99 for 12; Amazon
Leopard Pattern Dog Turtleneck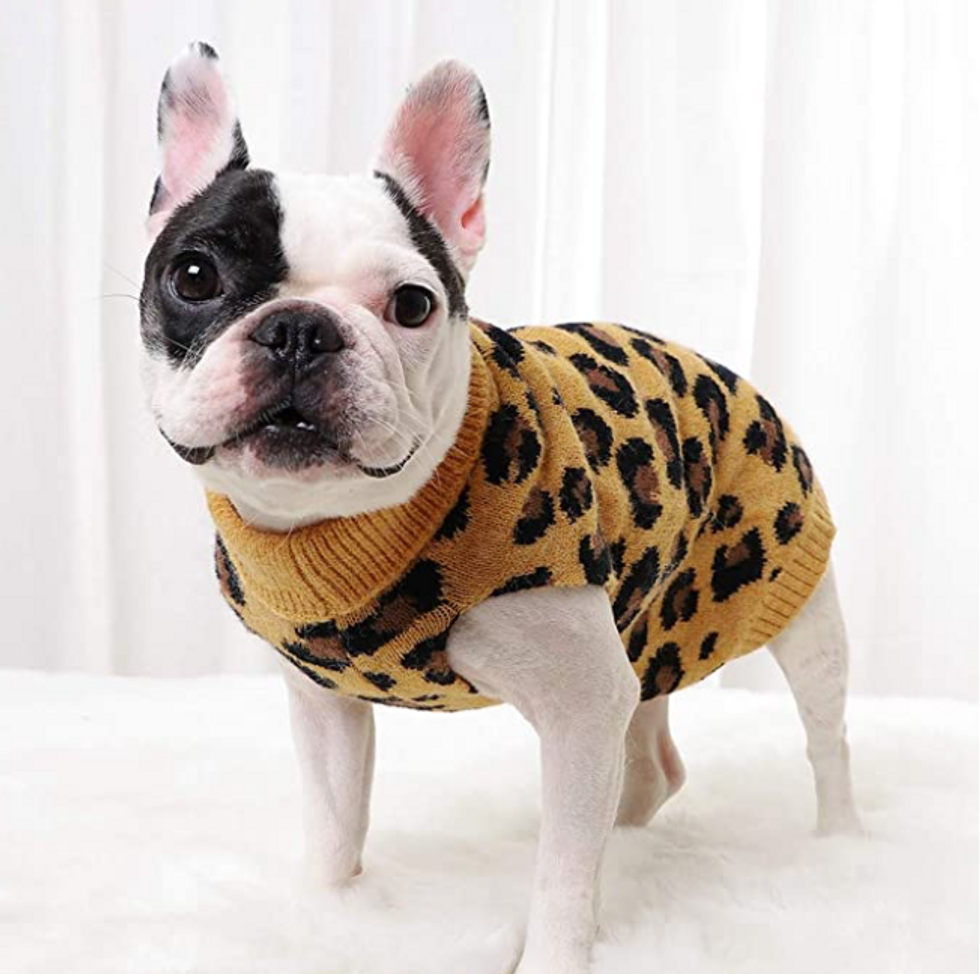 It's an animal print designed to go on another animal. How cute is that? Only the most stylish dogs will truly appreciate this chic sweater. The rest will probably shake it off, tear it up, and use it as a chew toy