popular
Busch is giving free beer to people who rescue shelter dogs during the coronavirus crisis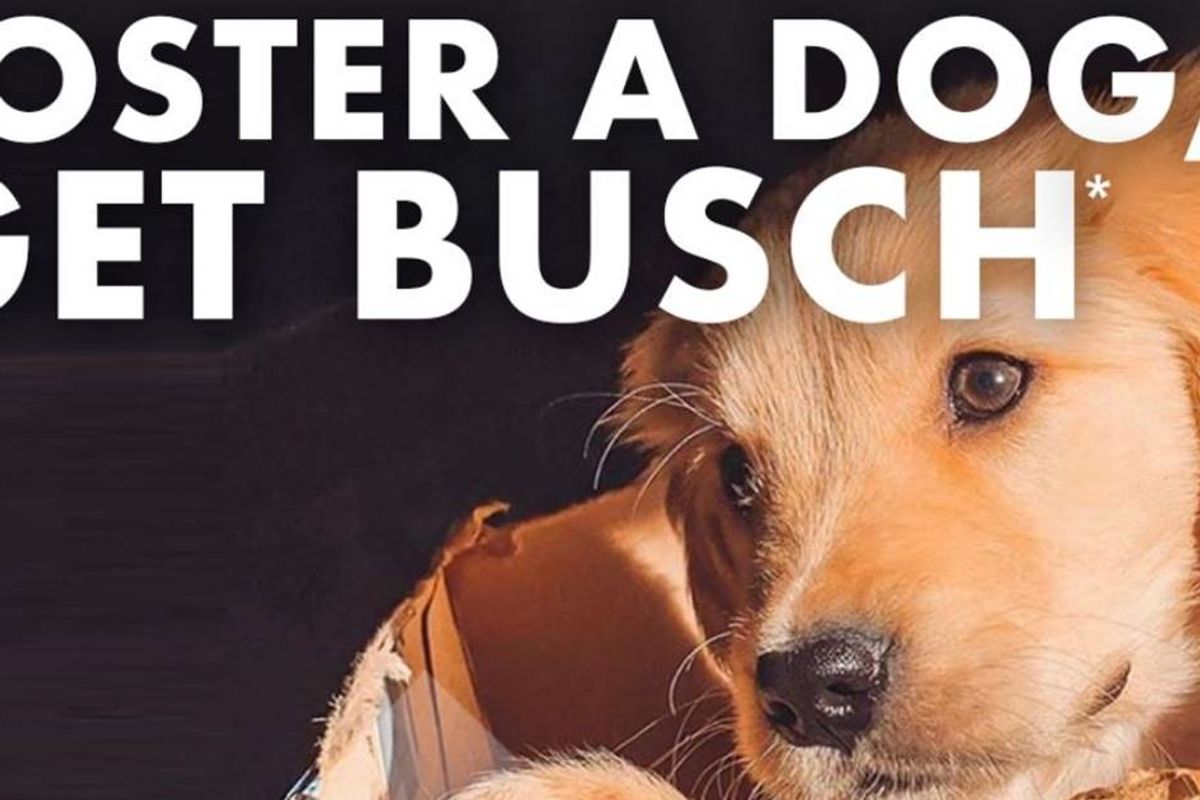 via Busch
One of the most uplifting stories to come out of the coronavirus epidemic has been the number of people who have fostered or adopted shelter dogs or cat over the past few weeks.

After the first few cases of COVID-19 began popping up in the U.S. animals shelters across the country put out pleas for people to adopt or foster a pet. The shelters feared many pet owners would become sick and would have to temporarily surrender their pets because of the virus.
They also feared their employees would become sick and they wouldn't be able to provide proper care for the animals.
---
The shelters' pleas combined with a lot of people suddenly having a lot of time on their hands made for a perfect storm that increased the number of dogs being adopted and fostered.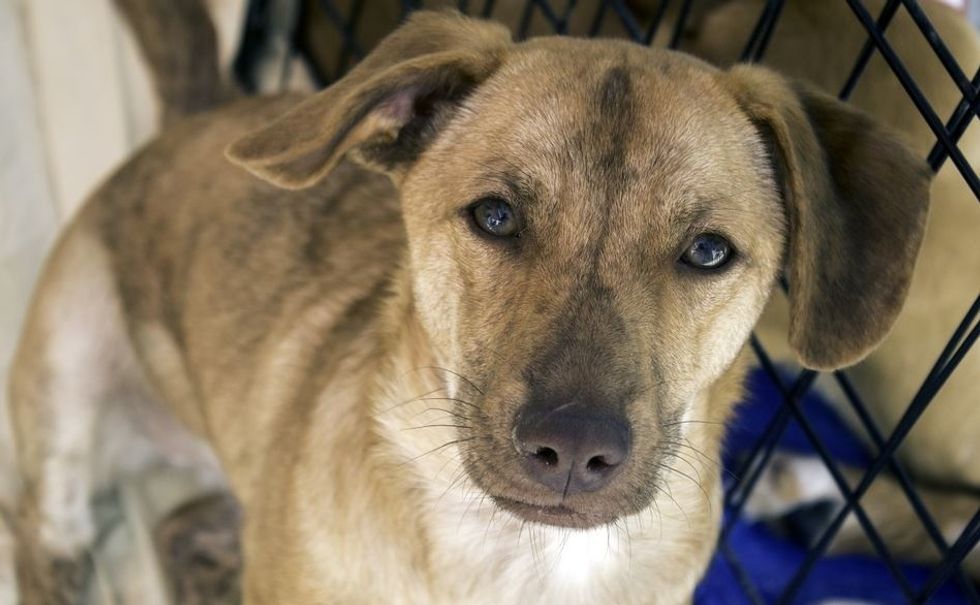 via Pixabay
"They just want to help," Katy Hansen, spokesperson for the Animal Care Centers of New York City (ACC), said according to The Daily Beast. "Having another heartbeat in the apartment is so nice, and another reason to get up in the morning and take care of something, so the focus is not on you and how sad and sorry you are."

Busch is further encouraging people to adopt a dog at the Midwest Animal Rescue in Minnesota by offering a three-month supply of beer to the first 500 people to adopt or foster a dog.
"Everyone could use a companion for the couch right now," the brewery said on Twitter. "So if you foster (or adopt) a dog from Midwest Animal Rescue, we'll give you 3 months worth of Busch to enjoy by their side."
Entries must be received by April 25.
Three months worth of beer could mean a lot of different things depending on one's ability to suck back a cold one. Busch is giving away $100 gift cards — the cash equivalent of two 24 packs a month for three months.

"During these uncertain and lonelier times, people need an escape: cue the cute puppy memes and photos," a spokesperson for Busch told People magazine in a statement. "But as much as we need those cute puppy pics to help get us through social distancing, it's actually them who need us."
"Social distancing is better with a furry friend by your side and a cold beer in your hand," the spokesperson added.
Although Busch is only giving away the beer to people who adopt at a specific shelter in Minnesota, the promotion has gone viral so it's bound to inspire others to adopt throughout the country — free beer or not.
The number of people adopting and fostering dogs right now is encouraging but shelters aren't getting too excited. The coronavirus outbreak has caused an economic downturn and that usually corresponds with more people surrendering their dogs due to economic hardship.
"We're doing whatever we can to empty all of our shelter facilities," Lisa LaFontaine, chief executive officer of the Humane Rescue Alliance, said. "We don't know what's going to happen when the economic wave starts hitting."