Heroes
Upworthy fans have already helped save dozens of dogs displaced by the Texas storm
After battling the snow, Rex gets a third chance to find the perfect home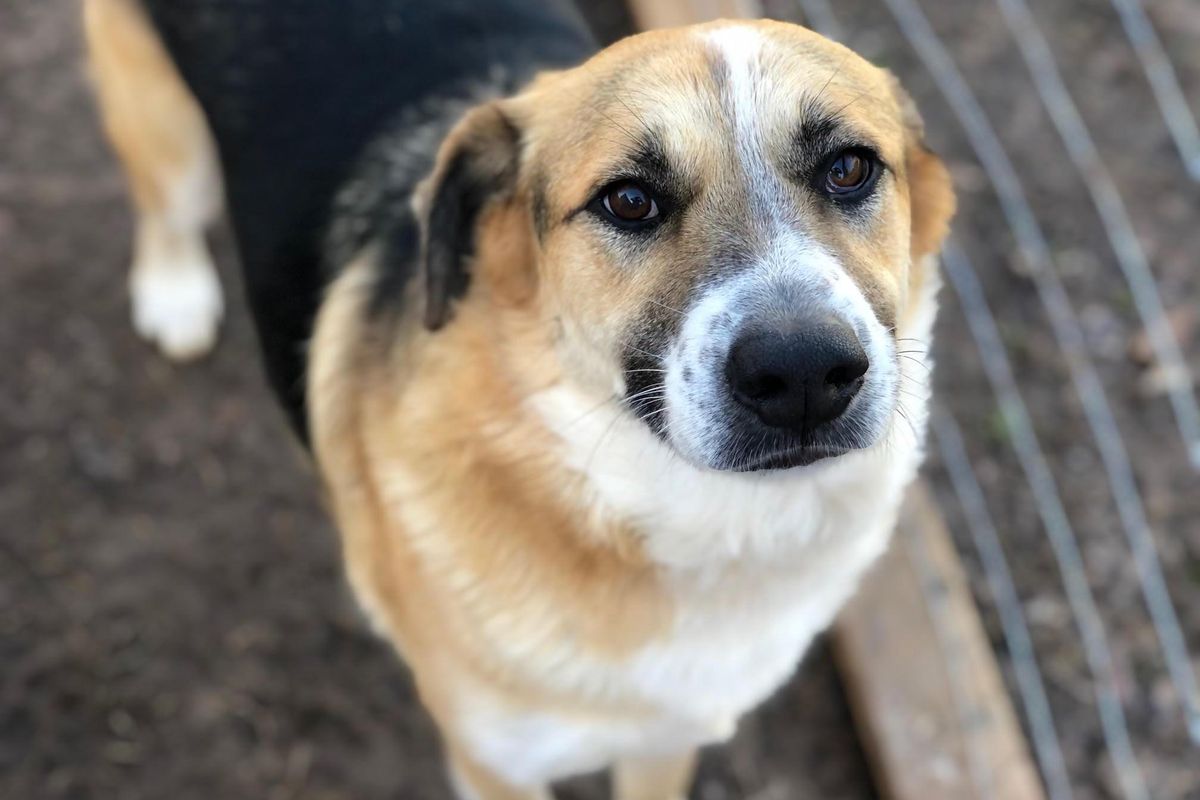 Meet Rex -- a sweet, beautiful, collie mix. Originally adopted from a Tyler, Texas animal shelter at just 12-weeks-old, Rex's family could no longer keep him and returned him to the shelter when he was only four.
Last week in the wake of the horrible storms in Texas, generators gave out and shelters lost power. The pipes burst and water was cut off. The lack of water, power, and other resources created a dire situation with many pets at risk of euthanasia in shelters across Texas.
---
Rex was at such a shelter in Tyler that didn't have a plan to keep their pets safe through the terrible winter storm. The horrible reality is they were intending on euthanizing these animals before they froze to death or went any longer without water, as they had little to no resources they felt they had no other choice.
As overnight temperatures remained below freezing, the staff and volunteers at Austin Pets Alive! continued working around the clock to ensure there wasn't a moment when the animals were unsafe. They needed immediate help to keep up their heroic efforts.
At GOOD/Upworthy, we issued a quick call to arms to aid their life-saving efforts. In a few hours, you helped raise over $17,000.
Thanks to the efforts of everyone who donated, volunteered, and worked tirelessly with Austin Pets Alive! they were able to save Rex and 30+ others just like him by coordinating a lifesaving rescue transport with their friends at Wright-Way Rescue in the Chicago area.
Rex wasn't so sure about getting out of the van after the 14-hour drive, but these amazing people were patient and helped him get ready to hop back into the snow.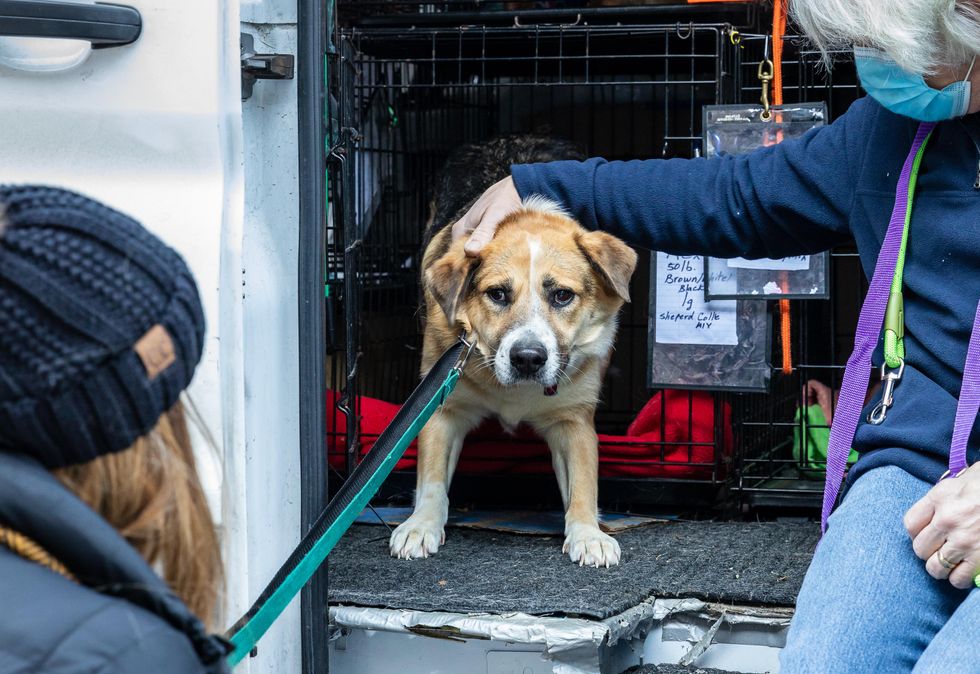 Now, a Texas dog named Rex who spent most of his young life in a rural shelter is in a warm foster home outside of Chicago. Soon enough, he'll learn that snow can be fun, and life can be happy, and love is all around him.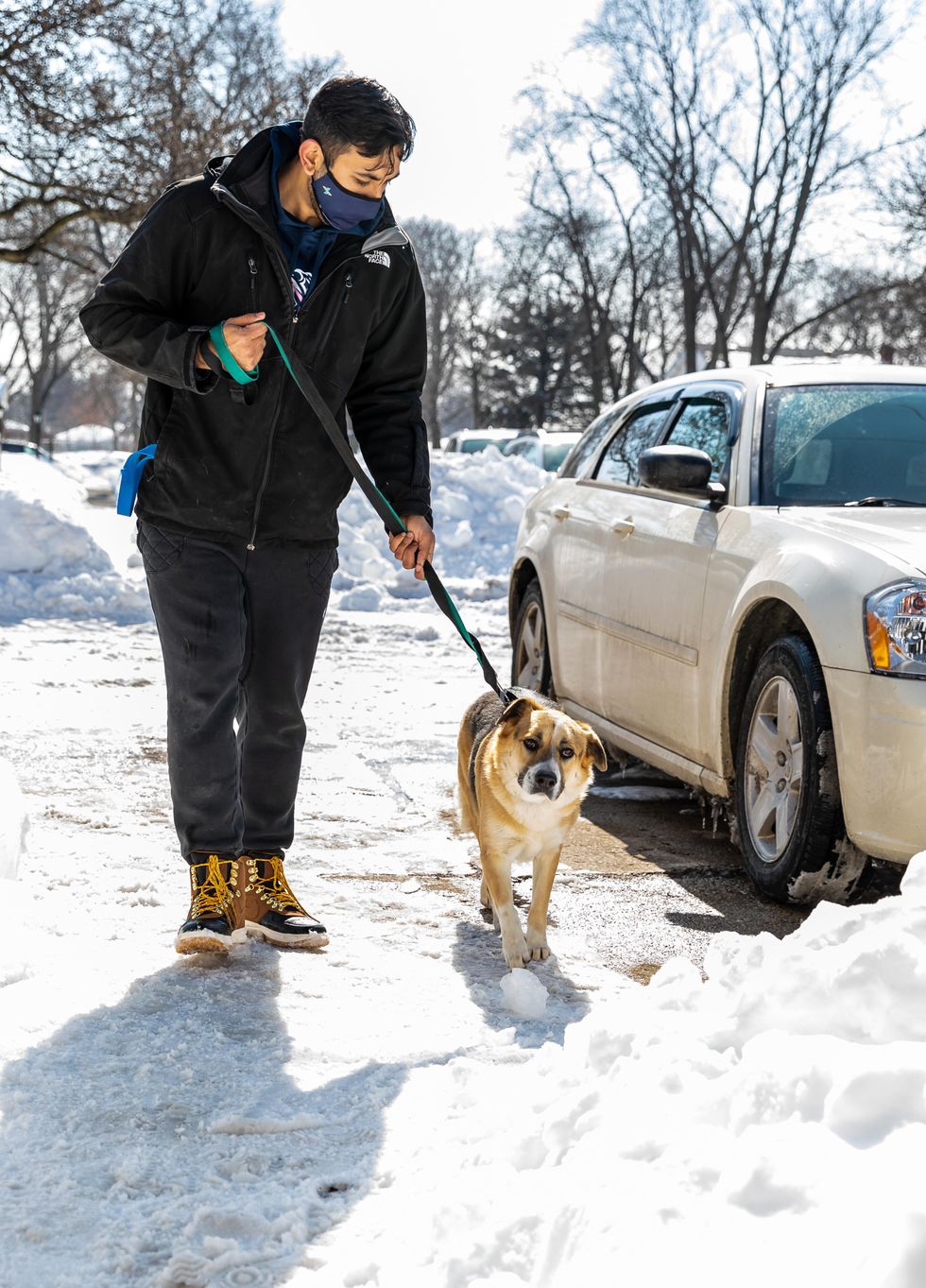 We're so grateful that our readers came together to help Austin Pets Alive! save Rex and his friends, and that they're going to be safe now at Wright-Way Rescue. This shelter is not slowing down anytime soon and continues to coordinate a widespread effort to reach more rural shelters throughout Texas that might need help.
Austin Pets Alive! is urgently working with shelter partners, with the goal of transporting 1,000+ animals to safe shelters throughout the United States in the next two weeks. The biggest need at this time is for organizations that can safely transport pets. Austin has become the safest city in the country for shelter pets, but the rest of Texas isn't yet there, which is why these transports are so crucial. To help make these transports happen, please give to Austin Pets Alive! here.
You can also learn more and give to Wright-Way Rescue, which focuses on saving pets throughout rural America. As their mission states, it is in these extremely remote locations that help and hope for homeless pets is still at a minimum.
Together, we can work to save all the dogs. And if you live in the midwest you can apply to adopt Rex (and then send us lots of photos!).