Joy
Indiana police department lets people pay for parking tickets with donations to local animal shelter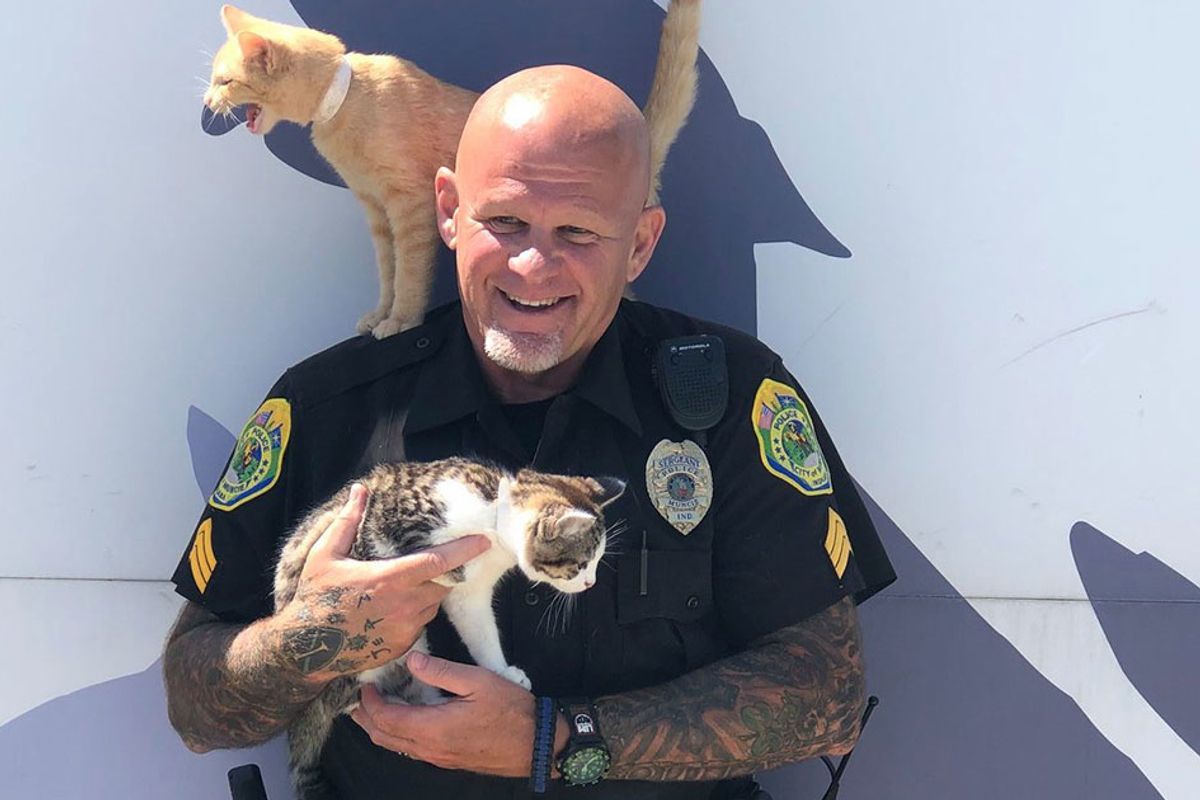 Muncie Police Department
The Muncie Animal Care and Services Shelter in Indiana takes care of over 350 cats, but after touring the facility, the local Police Department found that they were running very low on supplies and wanted to help out.
In order to raise money, the Muncie Police Department let residents pay off unpaid parking tickets with donations to the shelter, Yahoo reports.
Pay your parking tickets in cat food! Until Friday the 19th at 4 PM we are allowing folks to pay their parking tic… https://t.co/QJXp5ixf38

— Muncie Police (@Muncie Police) 1563203090
---
"If you have a $25 parking ticket, you can bring up to $25 worth of cat food or litter to the Clerk's Office," Officer Jamie Browns said in a video explaining the program. "And you can get your parking ticket to go away with the exchange of the donation."

While the program ran for only four days, it was very successful, and the Muncie Police Department was overflowing with animal supplies. Not only were citizens were encouraged to pay off their parking tickets, but people who didn't even have parking tickets donated to the animal shelter. In fact, most of the donations came from people who just wanted to help out.
Needless to say, the Muncie Animal Care and Services Shelter was pleased to see all of the donations rolling in. "I don't know if the police department plans on doing this again, but we're incredibly grateful to them and the community. Their response was overwhelming," Ashley Honeycutt, the shelter's office manager, told CNN. "We are not the only shelter going through this right now. It's kitten season, and we encourage everyone to help their local shelter out."

You don't have to have an unpaid parking ticket or live in Muncie, Indiana to give back to your local animal shelter. According to the ASPCA, nearly 6.5 million animals enter shelters every year, which means a lot of four-legged friends need our help.
It would be great to see programs like this extend to other cities; Knowing you could do something to help feed or care for a kitten would certainly take the edge off of getting a parking ticket.