More
Kodi Lee is blind and has autism, and his America's Got Talent performance will blow you away.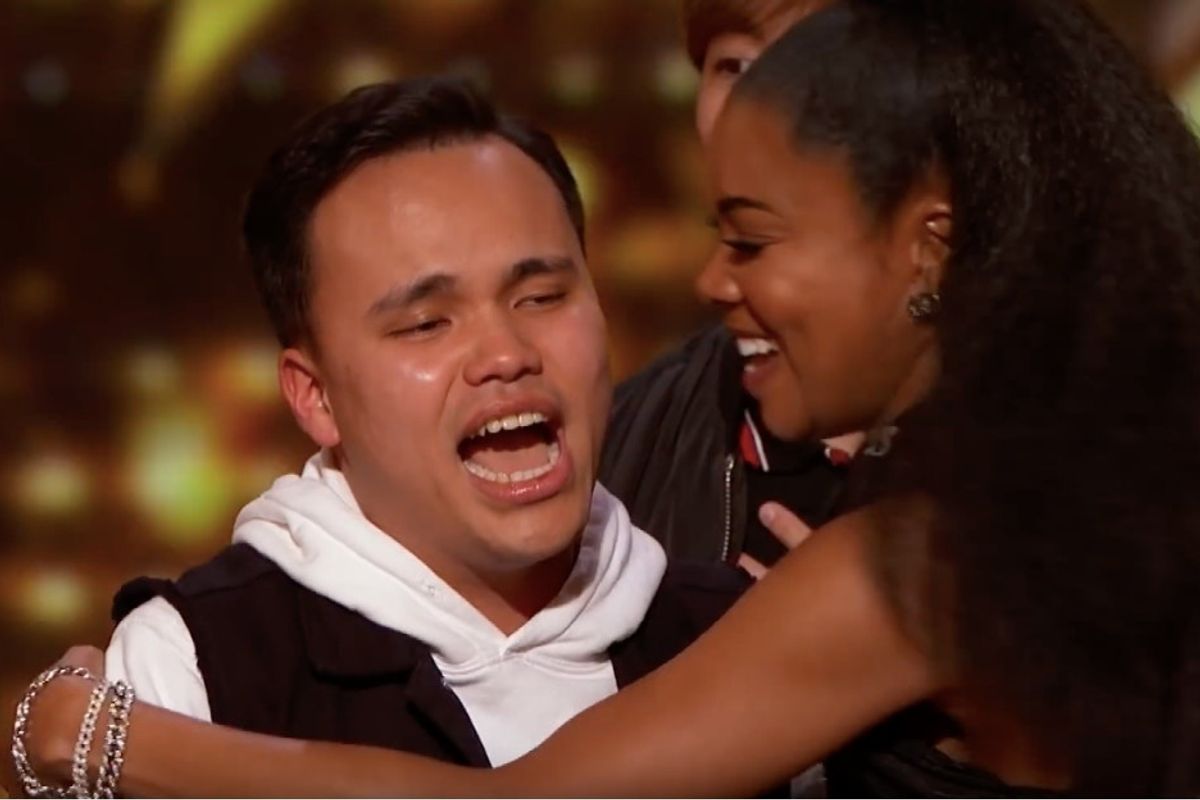 When Kodi Lee walked onto the stage and introduced himself, his disabilities were clearly visible.
Kodi Lee, 22, used a cane to help him navigate the America's Got Talent stage as he held onto his mother's arm. He told the judges his name and age, and his mother, Tina, explained that he is blind and has autism.
---
Kodi connected with music in early childhood, Tina said. "He listened, and his eyes just went huge, and he started singing," she told the judges. "I realized he's an entertainer. Through music and performing, he was able to withstand living in this world, because when you're autistic, it's really hard to do what everybody else does. It actually saved his life playing music."
His mother escorted him to the piano and quietly told him, "This is your time, okay? There's going to be like 20 cameras on you. Ready?"
Kodi replied with an enthusiastic, "Yeahhhh!"
Tina whispered, "Go! Boom!"
Boom indeed. When Kodi began playing the piano and singing, everyone's jaws dropped.
Tina exited the stage, leaving her son in the spotlight. Then he wowed everyone in the room.
He played and sang a rendition of Donny Hathaway's "A Song for You," and as he performed, it almost appeared as if his disabilities melted away. They didn't, of course, but they clearly didn't stop him from stunning the unsuspecting audience.
As Kodi masterfully sang his song, his voice ranging from powerfully clear to a sweet falsetto, the judge's expressions ranged from surprise to awe to joyful admiration.
By the time Kodi played his last note, his family was in tears backstage, and the judges and the entire audience were on their feet, cheering.
The judges gushed, and Gabrielle Union surprised Kodi with her first Golden Buzzer award.
"What just happened there was extraordinary," said judge Simon Cowell. "I'm going to remember this moment for the rest of my life."
Gabrielle Union is a new America's Got Talent judge, and she's never hit the Golden Buzzer button, which advances a contestant straight through to the finals.
"I'm a new judge this season," she told Kodi and Tina, who had rejoined her son onstage, "and I'm also a new mom this year. And it's the toughest job I've ever had, and the most rewarding job I've ever had. You just want to give your kids the moon, the stars, and the rainbows. And tonight, I'm going to give you something special."
She hit the Golden Buzzer, gold confetti rained down on Kodi and his mom, and everyone celebrated with unbridled glee.
Seriously, watch the whole clip and tell me it doesn't make your whole day:
Share image: America's Got Talent/YouTube.