Culture
Kim Kardashian finally opened up about how the O.J. Simpson trial 'tore her family apart'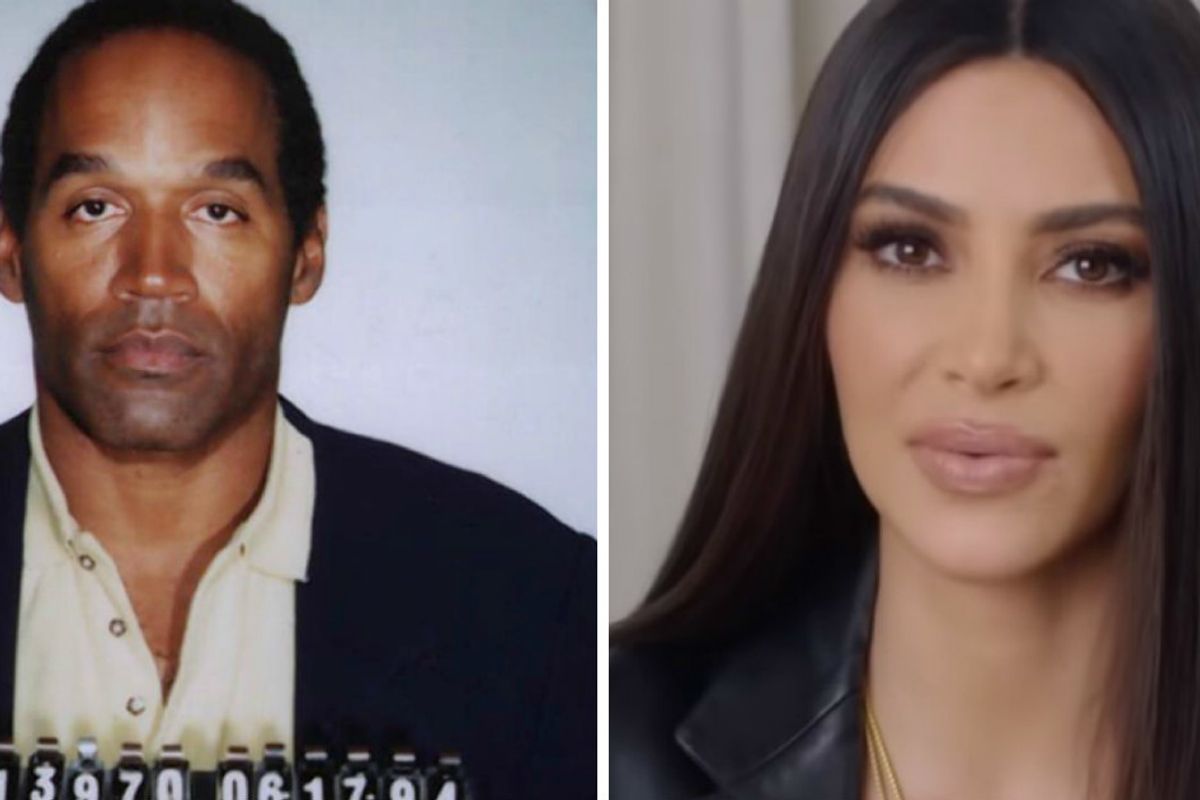 Part of the reason why the O.J. Simpson trial still captures our attention 25 years later is because it's filled with complexities - and complexities on top of complexities at that. Kim Kardashian West finally opened up about her experience during the O.J. Simpson trial on the third season of David Letterman's Netflix show My Next Guest Needs No Introduction, adding another layer to the situation.
Kardashian, who was 14 at the time, said she was close to Simpson before the trial, calling him "Uncle O.J." The whole Kardashian-Jenner brood even went on a family vacation in Mexico with the Simpsons just weeks before Nicole's murder.
---
My Next Guest Needs No Introduction with David Letterman | Kim Kardashian West on OJ Simpsonyoutu.be
However, the O.J. Simpson trial "tore my family apart," Kardashian said. Kardashian's parents had already been divorced, but adding a trial and subsequent media circus did not help family relations. Kardashian's dad, the late Robert Kardashian, was part of Simpson's legal defense, while Kardashian's mom, Kris Jenner, was Nicole's best friend. Kardashian, who was a teenager at the time, wasn't sure which parent to side with.
Kardashian said, that "having your dad take one side and your mom take the complete opposite side" was difficult. "We didn't really know what to believe or whose side to take as kids, because we didn't want to hurt one of our parents' feelings." Honestly, in some ways it's a very relatable experience for children of divorce – of course without the "whole high-profile celebrity murder trial" thing.
Having to split time in two different houses meant having to hear two wildly different opinions. "My mom was extremely vocal on her feelings -- she believed that her friend was murdered by him and that was really traumatizing for her," Kardashian said. "And then we'd go to my dad's house and it was a whole other situation there."
Kardashian opened up on just how much drama her family was put through. "It was dinner time, and we were all sitting down, and I answered the phone," Kardashian said. "It was a call from jail, and it was O.J., and I handed my mom the phone because he wanted to speak to her. And I just remember them getting into it."
Kardashian recalled her father taking her and her sister out of school to attend the trial. "I remember my mom was sitting with Nicole's parents, and Kourtney and I were sitting behind O.J., and we look over at my mom and she's giving us this death stare - like, 'What are you doing out of school? What are you doing here?!'" said Kardashian. "Kourtney and I were like, 'Just look straight -- do not look at mom.'"
While it's clear where her parents stand on the issue – Jenner even gave her daughter, Kendall, the middle name "Nicole" to honor Nicole Brown – Kardashian's opinions are still private. Letterman asked Kardashian if she thought he did it or not, but Kardashian opted not to answer, instead saying, "I've never expressed how I've felt about that because I just respect his children."
It's interesting to think that for some people, the "trial of the century" was also part of a really bad fight between mom and dad.