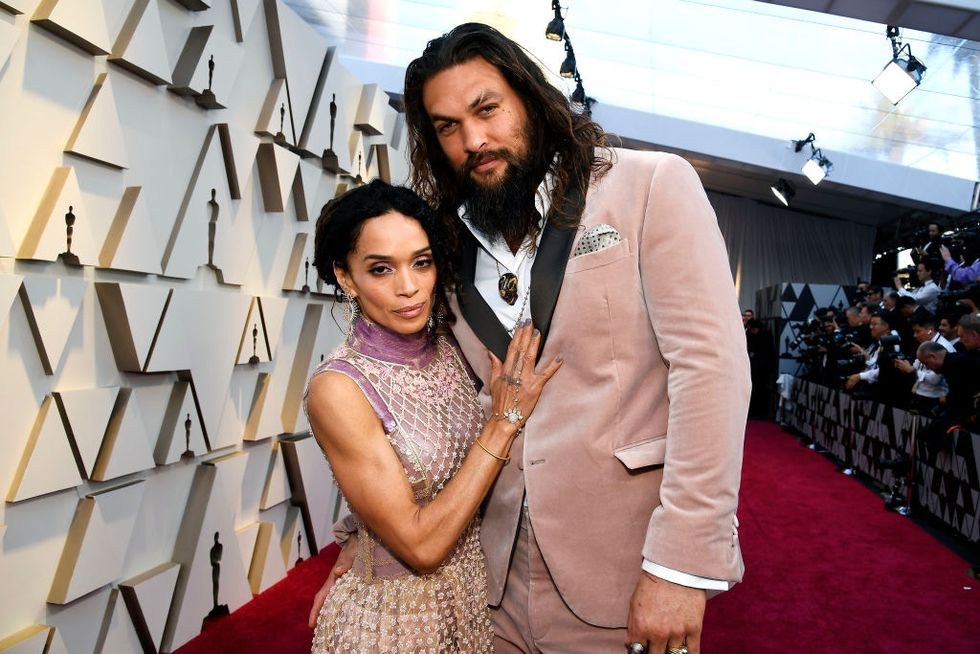 Photo by Kevork Djansezian/Getty Images
When Jason Momoa shaves, people take notice. The Aquaman actor recently shaved his beard to raise awareness on the importance of recycling aluminum. And spoiler: his chin is just as chiseled as we all thought it would be.
Normally, changing facial hair would be the very least someone could do to raise awareness for a cause. (Wasn't No-shave November supposed to help out cancer research in some way?) But people are freaking out about finally being able to see Momoa's chin, so shaving is the best way he could have raised awareness for recycling. Everyone noticed. We're all listening now.
75% of aluminum is still in circulation even though 100% of it is recyclable, as Momoa explained in the video. "You drink the can and in about 60 days, it'll be back. 100 percent. Infinitely recyclable," he said.
Twitter was not happy about the change.But you guys, it's better to mourn Momoa's beard than it is to mourn the planet.
---
Jason Momoa has shaven off his beard. I- we've arrived at an interesting point in our relationship and would be e… https://t.co/fdArbRVdyJ

— Stephanie Yeboah (@Stephanie Yeboah) 1555575618.0
Well done guys, first you destroyed the planet and now you destroy Jason Momoa's beard. I don't know which is worse… https://t.co/sOpt4oGhKa

— Cookie (@Cookie) 1555588378.0
Ok I'm fucking sick of you lot not giving a shit about climate change. Jason Momoa has shaved his beard off in prot… https://t.co/R98RqyQGQL

— Aunty Phin (@Aunty Phin) 1555579647.0
jason momoa shaved off his beard because you fucks don't know how to recycle and keep the planet clean. can't belie… https://t.co/vpngOGlTtB

— capsicle (@capsicle) 1555588011.0
JASON MOMOA HAS SHAVEN HIS BEARD OFF I AM NOT OKAY

— Alex Florio (@Alex Florio) 1555587099.0
I know the redacted Mueller Report is out today, but please don't let that overshadow the news that Jason Momoa shaved his beard.

— Betsy Hodges (@Betsy Hodges) 1555589433.0
Momoa posted a video of the shave heard round the world on You Tube.
"Goodbye DROGO, AQUAMAN, DECLAN, BABA! I'm shaving this beast off, it's time to make a change," Momoa wrote in the video's caption. "A change for the better...for my kids, for your kids, the world."Hey, if you want to see change, you gotta make a change."
This marks the first time Momoa has shaved since 2012, so obviously this is a significant moment in history. RIP Aquaman's beard hair.
In the video, Momoa can be seen taking buzzers to his iconic beard while delivering an important message about the environment in the desert. This is pretty much porn for people who love sensitive men but hate beards.
"I just want to do this to bring awareness because plastics are killing our planet and I think we have a solution,"Momoa said. "I don't want to bitch about it [but] there's only one thing that will really help our planet and save our planet — as long as we recycle — and that's aluminum."
Personally, I hate beards, so Jason Momoa shaving and saving the planet is a win-win all around for me. This is for the best. Really, it is.