If Geek Girls Treated Geek Guys The Way Geek Guys Treat Them, Here's How It Would Sound
Yo, fellow geeks! Guys like comics. Ladies like comics too. Comic book movies make bazillions of dollars because everyone in the world likes them. This kind of thing is just plain pointless and embarrassing.
11.12.14
Yes, Virginia. If you're a dude, you can be a geek. If you're a lady, you can be a geek. Anyone can be a geek! You can even look it up in the dictionary.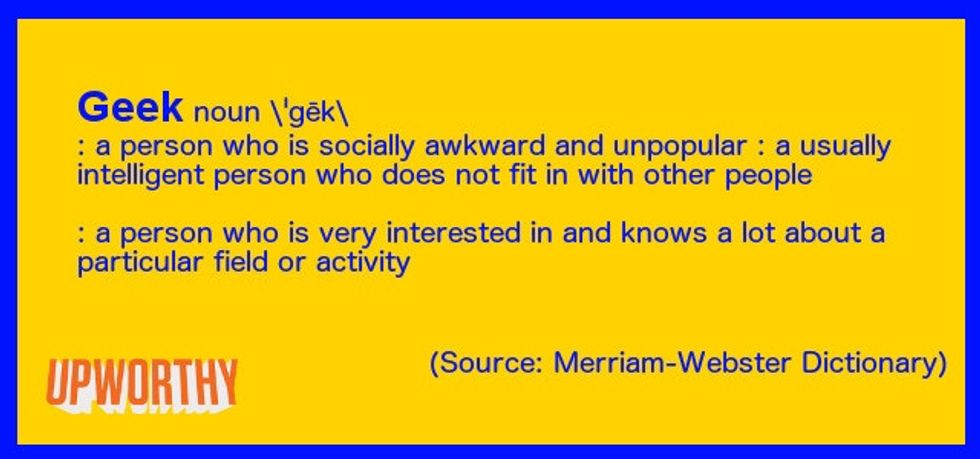 ---
Still confused? Just consult this handy flow chart!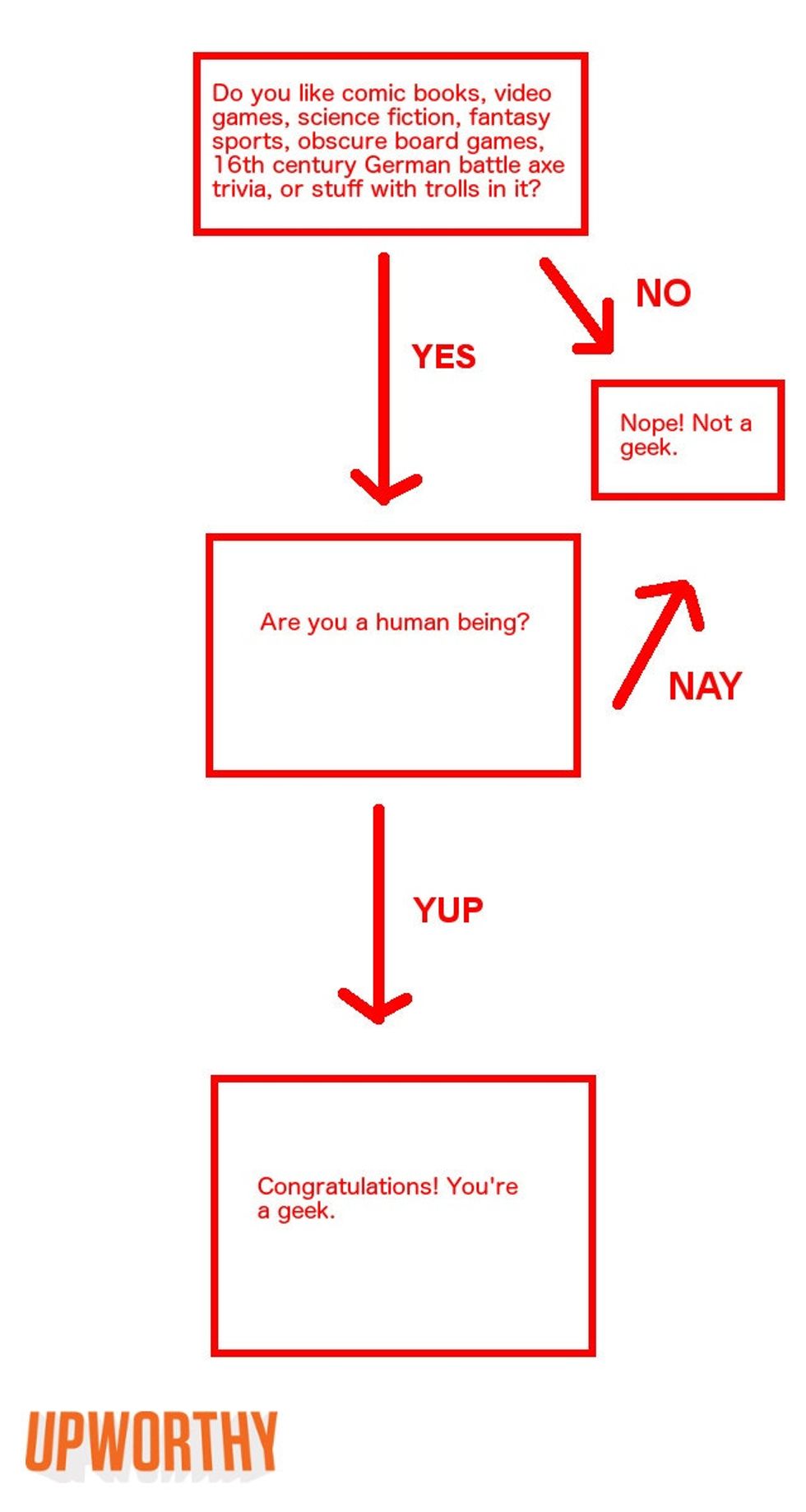 More