Science
Pro divers demonstrate exactly what to do during a shark encounter in heart-stopping video
It seems counterintuitive, but could be life-saving.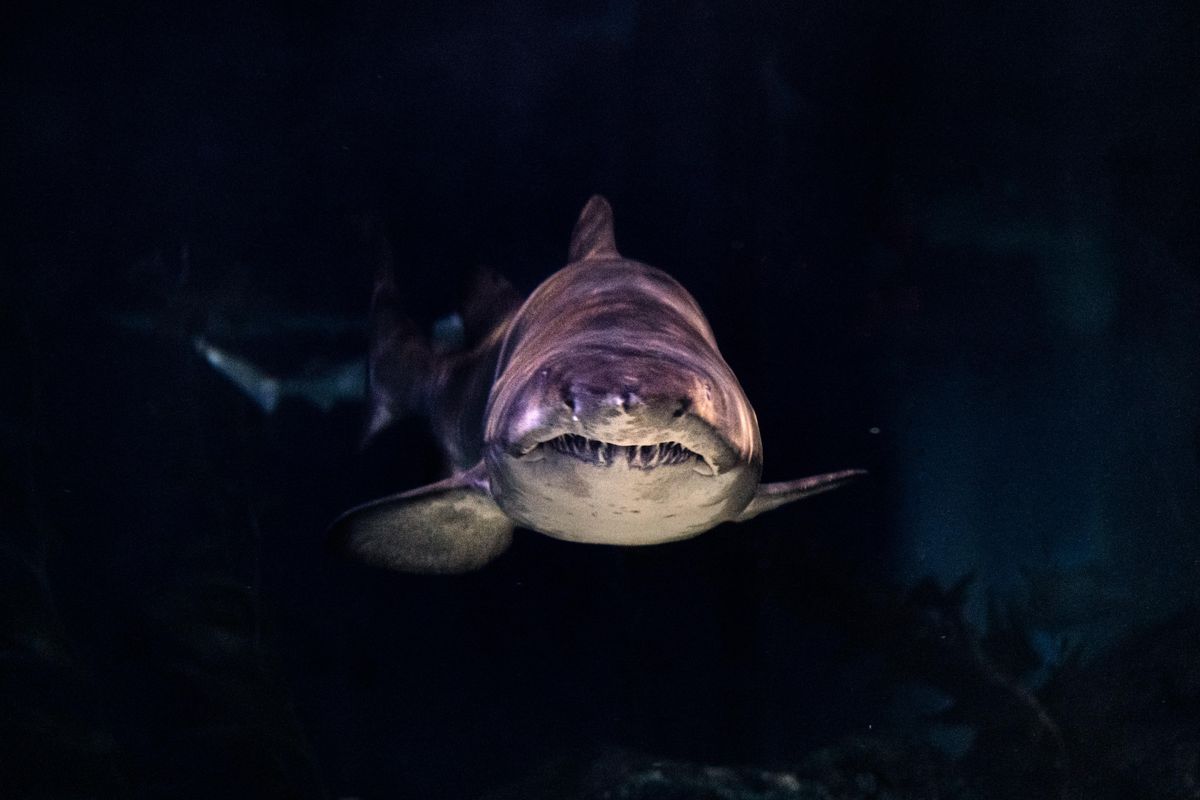 Look, I get it. You're there minding your own business, relaxing in the cool ocean waters, when out of nowhere—like, without even the common courtesy of the "Jaws" theme song to offer a fair warning—you find yourself right next to a shark.
Your immediate response? SWIM AWAY AS FAST AS YOU CAN.
Though this survival instinct is completely understandable, sit back and allow two experts to explain why that's a bad idea.
Kayleigh Grant and Andriana Fragola are both trained scuba divers who have had their fair amount of dealings with all sorts of aquatic creatures, including sharks.
A recent video clip of theirs has been swimming around the internet because it perfectly demonstrates how to safely avoid a shark attack—using a real-life shark.
---
On camera we see Fragola being approached by a tiger shark while in Oahu, Hawaii.
Meanwhile Grant's voice can be heard saying, "Andy is demonstrating why we do not want to splash and swim away from sharks."
She continued, "Splashing and swimming away imitates what prey does. When we're dealing with top predators like sharks we want to also act like a predator."
So, instead of trying to swim away, we see Fragola calmly turn around and face the creature while maintaining eye contact.
She even manages the bravest snoot boop of all time—reaching out and pushing the tiger shark's nose to redirect it. Apparently this is strictly a "tiger shark" thing, so please don't go trying this technique with a great white.
And in case it's not obvious: While it's great that these two pros can offer tips for interacting safely with apex predators, it's still maybe not the best idea to go seeking out these types of encounters. In fact, both divers repeatedly use the "do not attempt" disclaimer on many of their videos.
This hack does come at an opportune time, considering the supposed recent uptick in recorded shark interactions along the United States East Coast, for reasons that are still under debate.
However, Grant did advise in her caption that "just like bears and other predators," sharks "typically want nothing to do with humans" and are "not the man-eating monsters the media portrays."
Plus there's some bite-sized education: