Inclusivity
How one road trip began a thriving Facebook group helping hundreds of trans people find jobs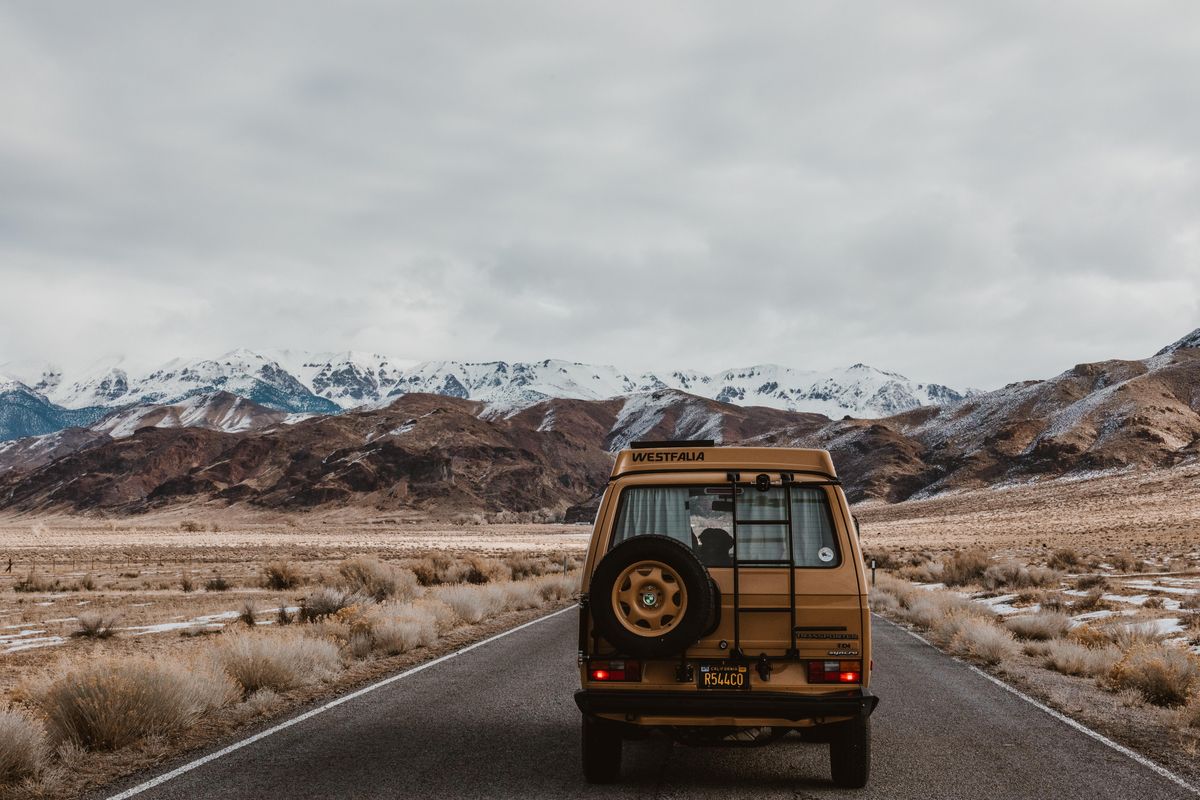 True
Technology brings us together in the most innovative and powerful ways. We can see the faces of loved ones from miles away. Online classes make learning more accessible than ever. Entire communities sharing common interests and passions are built virtually. Though it can distract us, and disconnect us, technology also has the potential to remind us that we are not alone.

That was the case for transgender activists Jim and Kat Blake.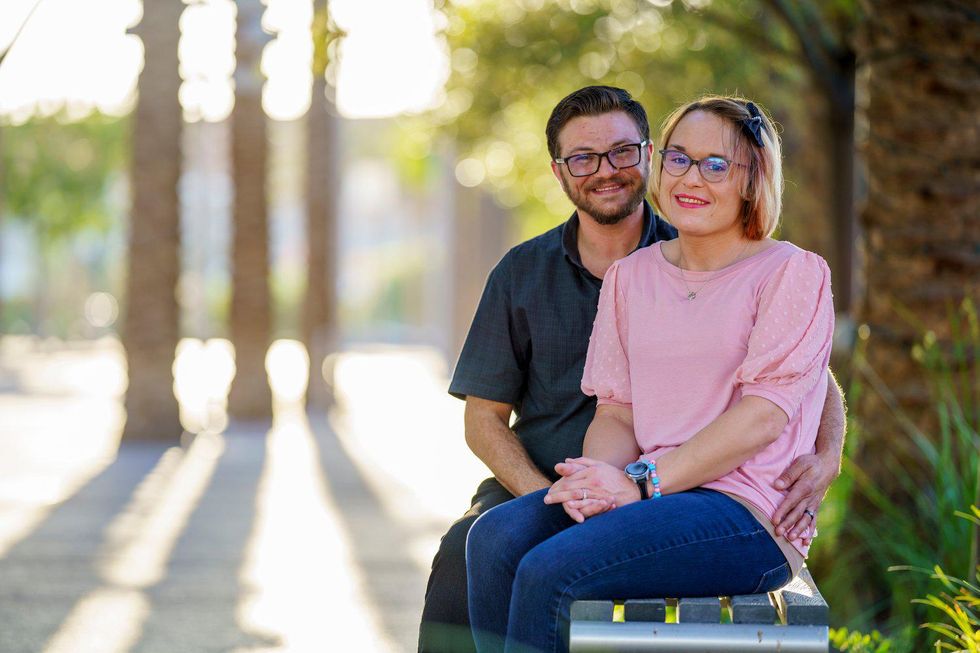 Just two people in love and trying to live their best lifeAll images by Charles Ommanney, used with permission
Before they created the
Trans Job Connect
Facebook group, to say life was lonely would be an understatement. Both grew up in Mississippi, and after coming out were met with anything but a welcome embrace. Instead, their families ostracized them, friends stopped returning their calls, and fellow employees harassed them. Kat was even assaulted at work – a much larger co-worker knocked her on the back with a shovel and threatened to murder her if he ever saw her again. It was clear that this was no longer their home.
---
Finding belonging wouldn't be easy. Their adventure began when they packed up their belongings (along with their two kiddos) and hit the road in a camper van. Little did they know that it would evolve into a 10,000 mile, three year journey. Along the way, they soon realized that Mississippi – or the South for that matter – wasn't the only place where transgender people were refused resources. Even institutions designed to offer humanitarian support like churches, charity organizations, and homeless prevention programs denied the Blake family help in their time of need.
Securing a new job proved to be a near insurmountable obstacle. Jim would commonly receive the generic response of, "We've decided not to move forward" or " We don't feel you're the best fit" following an interview. That is, if he heard anything at all. Many times, it would just be crickets. But the message was still clear: he wasn't wanted.
Knowing they weren't the only ones experiencing these kinds of hardships, Jim and Kat were determined to not just create a supportive, affirming community for themselves, but for as many transgender folks as possible.
Kat began working with Trans Lifeline, a peer support group call center, talking to multiple people a day, while Jim researched job discrimination, finding some pretty overwhelming statistics. Helping others relieved some of the isolation, but not all. And it didn't spread any education for finding work.
Then Jim had an idea that would set them on a brand new path. "What if we made a Facebook Group?"
Facebook's platform allows for super specific, ultra niche interest groups. You've seen them: "Millennial Women Who Love Ducks," or "Marathon Runners Who Only Listen to EDM." Facebook Groups make it easy to form friendships based on common interests from anywhere in the world. It can also make it easy for specific (and often underepresented) demographics like transgender, queer, and non-binary people to access a support group made just for them.
And thus Trans Job Connect was virtually born.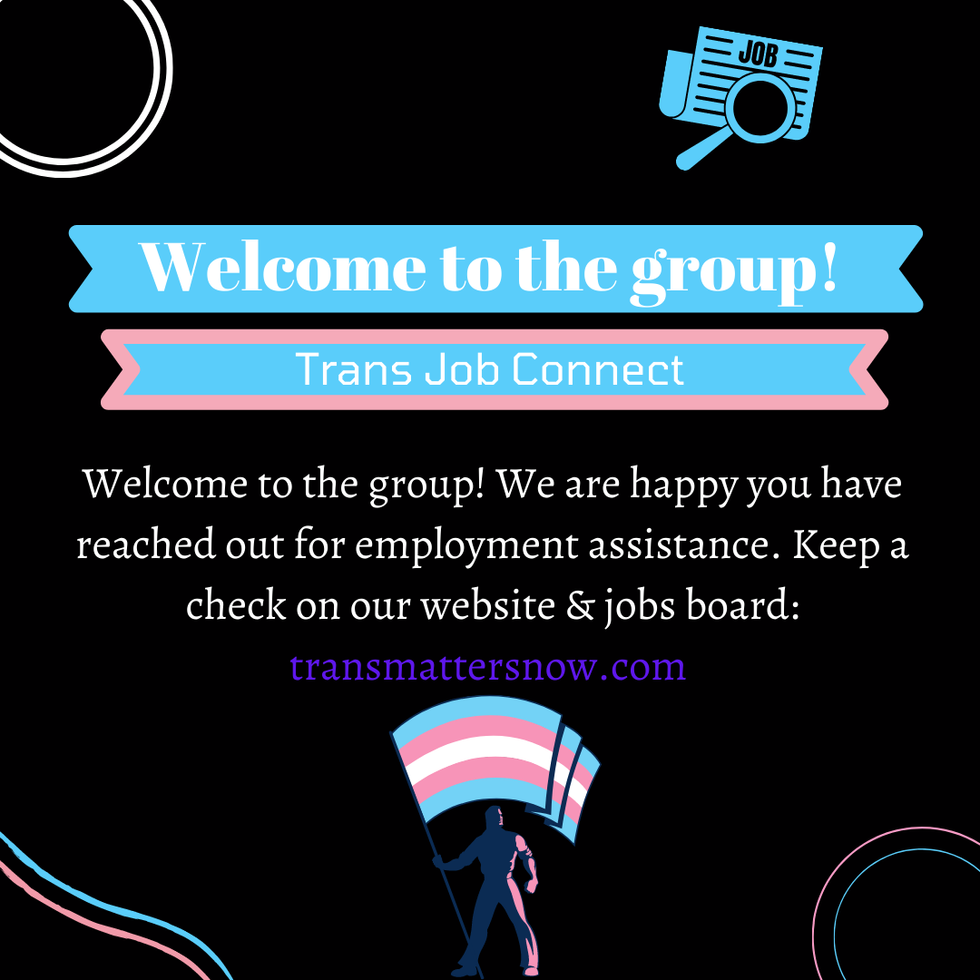 The first thing people receive at TJCnis a warm welcome
Trans Job Connect, as the name implies, helps transgender people gain access to all the tools they might need to find secure employment. And for many, the major challenge is the interview. Namely, in interview clothes. As Jim notes, 34% of transgender people have a yearly income of less than $10K, and aren't able to afford a wardrobe that expresses their new gender.
Couple this with gender dysphoria (the sense of unease a person may feels when there's a mismatch between their biological sex and their gender), and it's a recipe for low confidence. As anyone who has bombed an interview due to not feeling your best knows, being comfortable in our own skin is crucial. Trans Job Connect partners with an organization to provide binders and transition specific clothing, so that candidates can present themselves authentically and self-assured.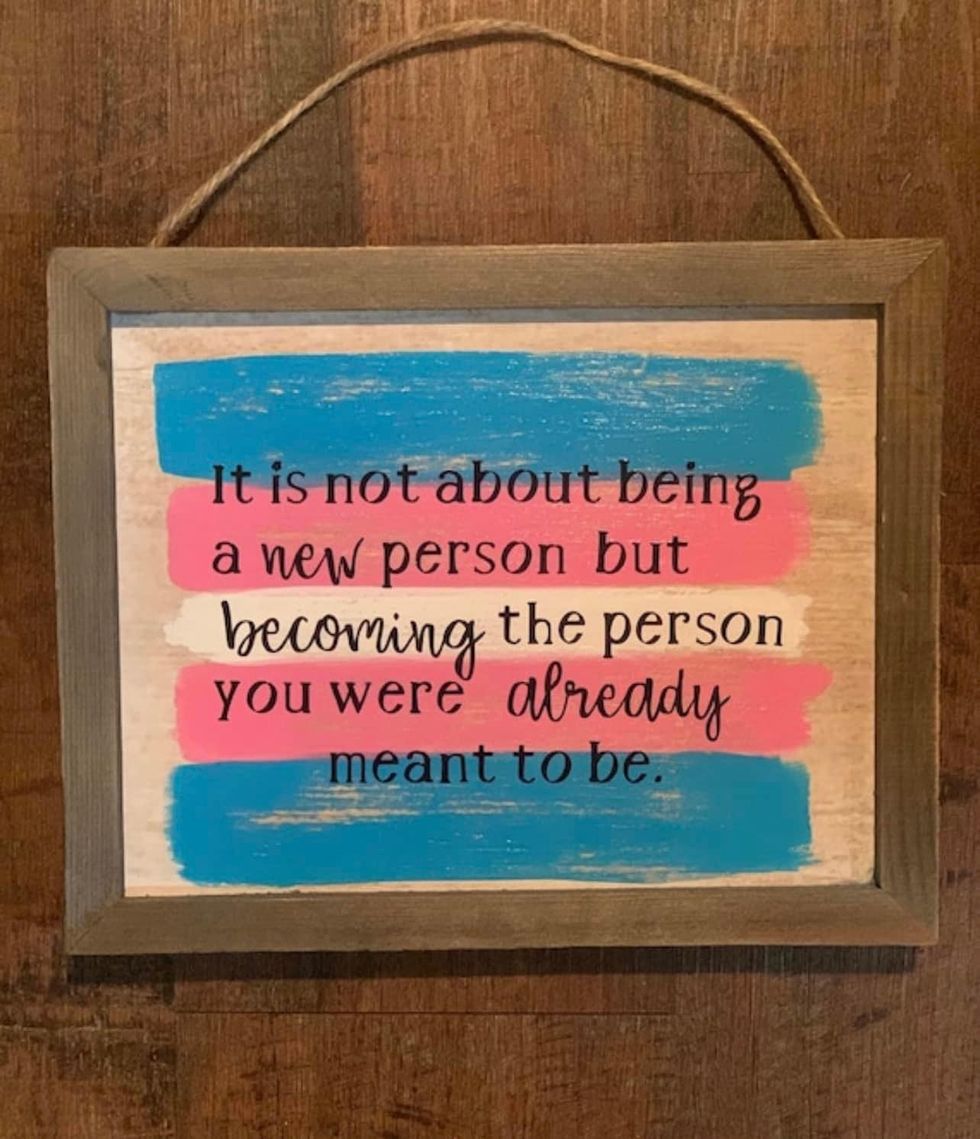 One (of many) sweet messages sent to TJC members
In addition, the group holds resume workshops, matches candidates to trans-inclusive businesses, and hosts in-person and virtual job fairs. Though Jim noted that the first bit of the virtual fair was a tad wonky (as in, the awkwardness of first time dealings with technical issues), the group still succeeded. 100 people were interviewed. 10 moved onto a second round. 13 were hired on the spot.
Using Facebook Group Insights, an analytic tool that tracks member engagement and post performance, Trans Job Connect has been able to curate content that its members are interested in the most, making it an invaluable resource. Delivering potentially life-changing knowledge to those who often receive very little in "the real world", it's no wonder that TJC now boasts a total of over 1600 members. And since it's humble beginnings in 2017, the group has assisted 348 trans/queer individuals with their job search.
Jim and Kat have nothing but pride for their virtual community, and they have no plans to stop growing it. They currently use the group to recruit volunteers, set appointments, converse with clients, and announce events. For them, Facebook remains a "great hub for organization, recruitment, fellowship, and support."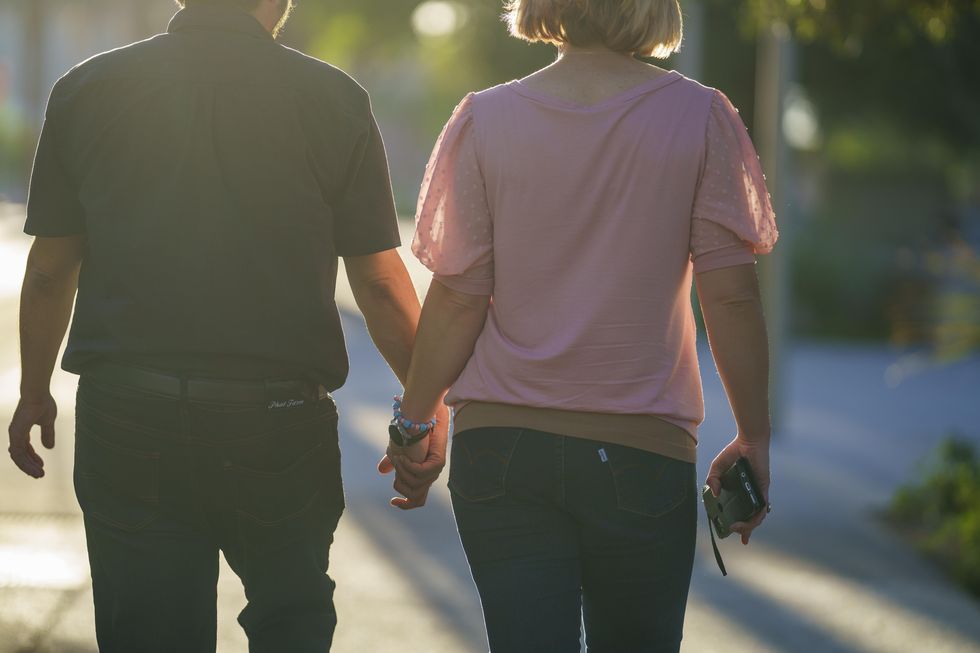 This is what inclusivity looks like
When the Blakes set out on their road trip back in 2015, it might have been for survival. But now, they are fearless – and on a mission to help others reclaim a sense of belonging. They might have not expected Facebook to play such a large part in that endeavor, but it's helped make their vision a reality. When we use technology to connect us to our humanity, great things happen.