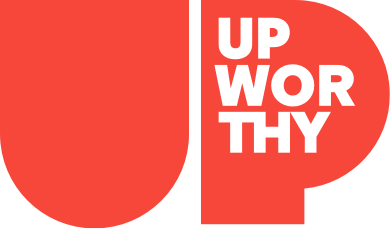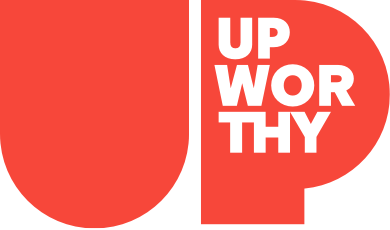 Stories Worth Sharing.

For People Who Give a Damn.
Sign up for the Upworthy newsletter:
(c) GOOD Inc. All Rights Reserved.
PS. You are doing great. Keep it up :<)
This website uses cookies in order to enhance your experience. Please review our Privacy Policy to learn how we may use cookies and how you can change your browser settings to disable cookies. By continuing to use this website without changing your settings, you consent to our use of cookies.
Instagram / Jameela Jamil
Being a celebrity must suck, because you can't talk about personal decisions without everyone feeling they need to have their say. However, some celebrities just don't care what the haters think and are going to live their lives how they see fit. Nobody does it better than actress and activist Jameela Jamil.
Earlier this year, Jamil revealed she had an abortion seven years ago. "I had an abortion when I was young, and it was the best decision I have ever made. Both for me, and for the baby I didn't want, and wasn't ready for, emotionally, psychologically and financially. So many children will end up in foster homes. So many lives ruined. So very cruel," she wrote on Twitter. Jamil decided to reveal her abortion after Georgia's controversial fetal heartbeat abortion law was passed.
Now, Jamil says she's living her best life, because her decision was not a "mistake" – even if other people see it that way.
"Receiving THOUSANDS of messages about how I made a mistake having an abortion 7 years ago and how I must be a miserable person. I am in fact a happy, thriving multi millionaire, madly in love, with free time, good sleep and a wonderful career and life. But thanks for checking," the "Good Place" actress wrote on Twitter.
popular
Get stories worth sharing delivered to your inbox
The number of people dying from drug overdoses in the U.S. is staggering. In 2017, 70,237 people died from drug overdoses, 47,600 of those were from opioids.

According to the CDC, that number has increased over five times since 1999. Since 2011, an alarming number of opioid deaths have been caused by fentanyl, a highly potent synthetic opioid.
Family
Twitter user Matt, who goes by the name @SixthFormPoet, shared a dark love story on Twitter that's been read by nearly 600,000 people. It starts in a graveyard and feels like it could be the premise for a Tim Burton film.
While it's hard to verify whether the story is true, Matt insists that it's real, so we'll believe him.

Culture
"Clay's tallest story" is one we should all stop to listen to, no matter how much we think we know about mental health. What starts off as a forgettable fishing video quickly turns into a powerful metaphor about mental health.

51 Seconds you can afford to lose. Clay's Tallest Story- Clay Tall Stories www.youtube.com
Heroes
Get stories worth sharing delivered to your inbox