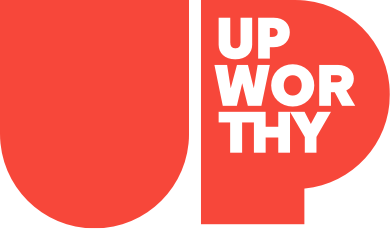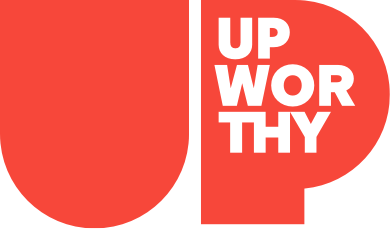 Stories Worth Sharing.

For People Who Give a Damn.
Sign up for the Upworthy newsletter:
(c) GOOD Inc. All Rights Reserved.
PS. You are doing great. Keep it up :<)
This website uses cookies in order to enhance your experience. Please review our Privacy Policy to learn how we may use cookies and how you can change your browser settings to disable cookies. By continuing to use this website without changing your settings, you consent to our use of cookies.
The great thing about American democracy is the separation of powers. The federal government has rights, states have rights, counties have rights, cities have rights, and we, as people, have rights, too.

Heck, even animals have some rights in the good ol' U S of A.
The president of the United States is not a king or a dictator so a team of U.S. mayors, led by Los Angeles Mayor Eric Garcetti, are asking to go over his head to negotiate directly at next month's UN climate change conference in Santiago, Chile.
popular
Get stories worth sharing delivered to your inbox
Facebook / Amanda Williams
It can take time to feel comfortable in a new home, especially if you think there are scary monsters lurking about, which is why six-year-old Hayden Williams had trouble sleeping in his new room.
Hayden used to share a room with his 15-year-old sister, but when the Eldridge, Iowa family moved, each kid got their very own. While his sister was excited for the change, Hayden was having a hard time adjusting to the new arrangement.
"My little man has been having severe anxiety since we moved into the new house…I've tried everything under the sun to get him to sleep in his own room. Nothing is helping," his mom, Amanda Williams, wrote on Facebook.
popular
Courtesy of Capital One
It was around Christmas 2018 and Jean Simpkins, 79, was looking out the window of her new three-bedroom apartment. Eleven floors above Washington, D.C., the grandmother of two gazed out at the lights of the city and became overwhelmed with gratitude. "The only thing I could say," Simpkins remembers, "was 'Thank you, Father.'"
Almost a year later, Simpkins still can't help but look at the apartment as a miracle — one she desperately needed. Fifteen years ago, when her grandson was born, she became his primary caregiver. Six years later, when her granddaughter was four, Simpkins was awarded full custody of her, too. She's spent the time since trying to give her grandchildren the life she knows they deserve, which has been difficult on a fixed income. On top of that, Simpkins worried that the neighborhood the family resided in wasn't the best influence on her kids. Something had to change.
Then she learned about Plaza West, a new development created by Mission First housing that would reserve 50 of its apartments specifically for families in which a grandparent or other older adult was raising children who were related to them. The waiting list, Simpkins says, was daunting. There are a great deal of grandfamilies in the D.C. area and she was sure it might be years before she got the call. But soon after applying, she was offered a choice between a two-bedroom and a three-bedroom apartment. She accepted the latter, sight unseen. She knew that each of her grandchildren needed space of their own.
Future Edge
True
Capital One
via Pixabay
Ninjas are black-clad assassins that date back to the days of feudal Japan. They are skillful, secretive fighters who have mastered the element of surprise, espionage, and clandestine tactics.

Ninjas weren't held to the Bushido code like the samurai, so they could be mercenaries who did the lord's dirty deeds without worrying about their honor. A ninja's most important power is the ability to be stealth and sneak into castles or homes to take their targets by surprise.
popular
Get stories worth sharing delivered to your inbox