Heroes
Holocaust survivor uses banknote clue to find the family of 'kind' soldier who liberated her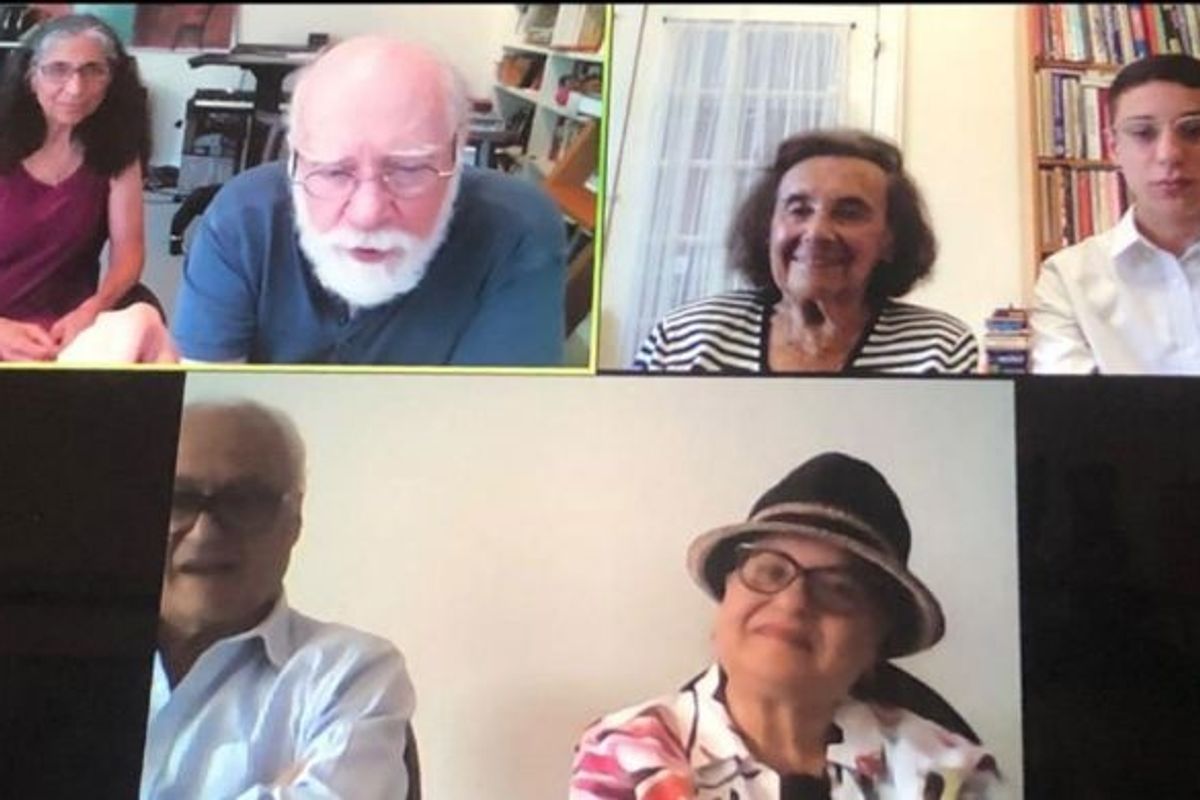 In 1945, Lily Ebert, now 90, was liberated from a German munitions factory where she worked as slave labor after being transferred from the Auschwitz death camp.

A few weeks after being liberated, an American soldier shared some words of positivity with her, "The start to a new life. Good luck and happiness," he wrote on a German banknote.
The simple gesture was life-changing for Ebert and the banknote became one of her most treasured keepsakes.
"This soldier was the first human being who was kind to us," she told NBC News. "It was the first time after this terrible life that somebody was kind and I knew that somebody wants to help."
---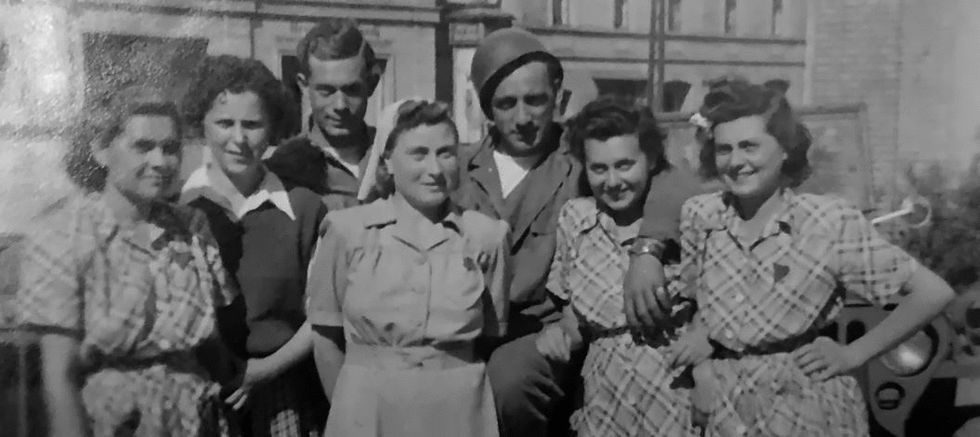 Lily Ebert is the woman with the soldier's arm around her.via Dov Forman / Twitter
Ebert's mother, brother, and sister were all killed at Auschwitz. Her two younger sisters were liberated with her at the munitions factory. She believes that she survived the ordeal due to her responsibility to take care of her sisters.

"I promised myself that if I survived by some miracle, I would tell the world what happened there," Ebert said. "The next generation and next generations should know the story so that something like that should not be repeated to any human being ever."
Ebert kept the banknote in a photo album at her home in London where it was discovered by her great-grandson, 16-year-old Dov Forman. Forman had taken it upon himself to start documenting his great-grandmother's stories as a survivor so they would never be forgotten.
"My great-grandma obviously isn't going to be around forever and her story will eventually become my whole family's responsibility to carry on," Forman said.
Intrigued by the transcription on the banknote, Foreman tweeted out a photo of the bill along with photographs of the unknown soldier and Ebert taken a few days after liberation.
The only clue to the man's identity was an inscription on the banknote that reads: "Assistant to Chaplain Schacter."
Yesterday my great Grandma (Lily Ebert - an Auschwitz survivor) showed me this bank note- given to her as a gift by… https://t.co/rDuPbpFFaT

— Dov Forman (@Dov Forman) 1593934668.0
The "Chaplain Schacter" eluded to on the bill was Chaplain Herschel Schacter, an American Orthodox rabbi who served as a chaplain in the Third Army's VIII Corps. Schacter participated in the liberation of the Buchenwald concentration camp and helped relocate survivors, including Nobel laureate Elie Wiesel.

The tweet went viral and Forman received responses from all over the world. Eventually, he learned the identity of the solider, Private Hyman Shulman from New Jersey.
In late 1944, Shulman was removed from the front lines after being injured in the Battle of the Bulge and assigned to to serve as Assistant to the Jewish Chaplain to the US Army, Rabbi Herschel Schachter.
@DovForman @thekjohnston @HolocaustUK @AuschwitzMuseum @yadvashemUK @yadvashem The assistant to Rabbi Schacter https://t.co/KNrYtPwPtp

— TCB (@TCB) 1593962410.0
Unfortunately, Shulman died seven years ago at the age of 91.

However, Forman was able to locate and contact Schulman's children in New York and bring the families together digitally through Zoom. "It was really special. It felt like we were family, we just clicked," Forman said.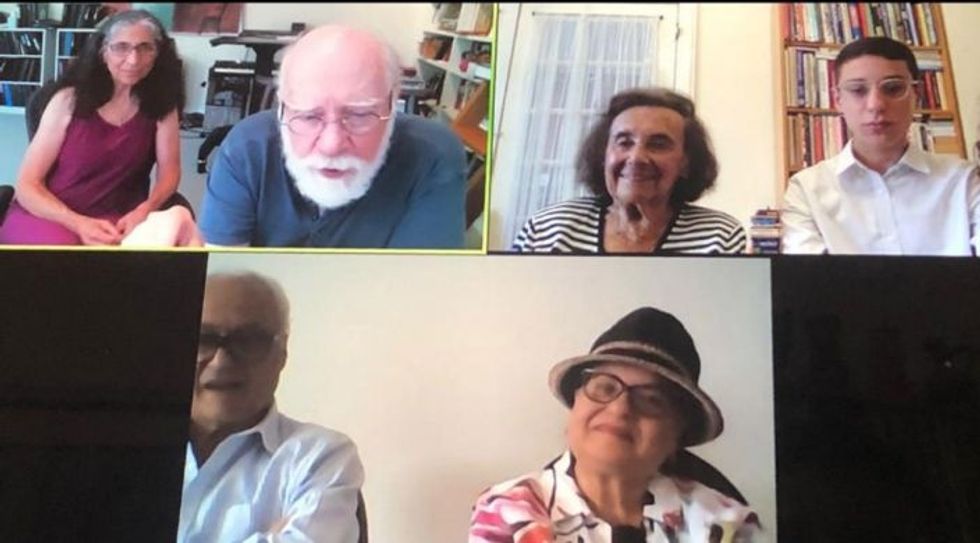 Image: Lilly Ebert and Dov Forman (right) hold a Zoom call with Arlene and Jason Schulman, descendants of the American GI that liberated Lilly during the war, along with Lilly's daughter and husband Bilha and Julian Weider.via Dov Foreman
"I know that this soldier told his family, he wrote to his family every day the stories that he saw," Ebert said. "With that, I feel some connection to them."

Shulman wrote over 1100 letters home during the war. Some of them are archived at POBA.
The families re planning another Zoom call soon and have discussed meeting in person when coronavirus travel restrictions are lifted.
"I hope one day that I will meet them personally, I would very much like to have that," Ebert said.