popular
Lin-Manuel Miranda dropped the first trailer for the 'Hamilton' film last night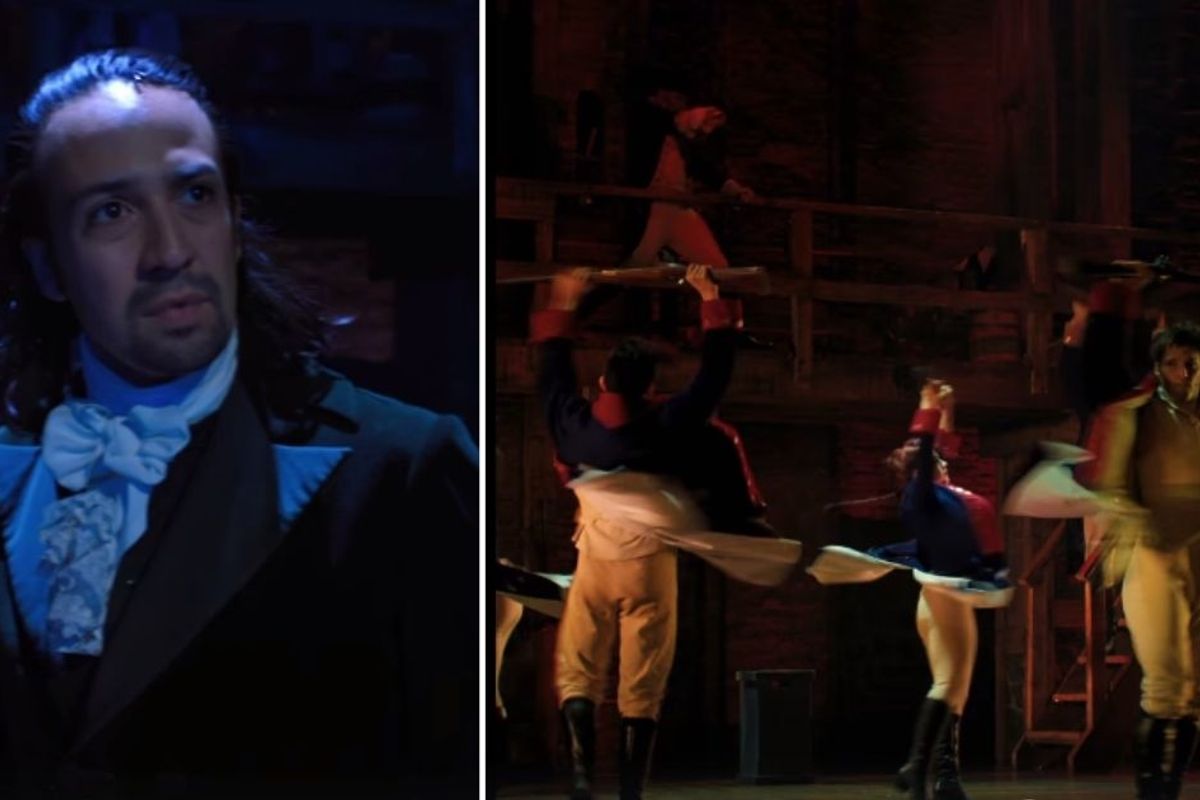 In less than two weeks, anyone with a DIsney+ subscription will be able to see the filmed version of the original stage production of the hit Broadway show Hamilton. For fans of the show, July 3rd cannot come fast enough. Those who haven't seen it or listened to the soundtrack 800,000 times might take an "Oh, that's nice," attitude, but those people simply don't know what they've been missing.
I'm embarrassed to admit I used to be a Hamilton doubter. I thought it seemed overhyped. I could not have been more wrong. The fact that millions will get to see it now from the comfort of our living rooms is a gift beyond measure.
The only bad news is that Disney + just quietly ended their free 7-day trial. Super crappy move, in my opinion. But you can sign up for just one month for $6.99—less than the cost of a movie ticket—and then cancel after the first month if you don't want to keep the subscription. Seven bucks for a month's worth of Hamilton is a freaking steal.
---
July 3 on @disneyplus, #Hamilfilm. May you always be satisfied... https://t.co/42ecf0XkHO

— Lin-Manuel Miranda (@Lin-Manuel Miranda) 1592792436.0
Last night, a preview of the show dropped on all Hamilton social media pages, including Lin-Manuel Miranda's Twitter. It's just a minute-long taste, but the thrill is real. We don't have to wait for it for much longer.
Miranda, the literal genius behind the show, also answered a few frequently asked questions about the Disney + release on Twitter. People have been wondering exactly what time it's going to be up so they won't miss a second. People have also wanted to know if it's going to be on the platform for a limited time. (Thank the holy heavens it looks like it's going to be there to stay. As in, now we really can watch Hamilton 800,000 times if we want to).

1. I know this now! It's midnight July 3 PST, so that's 3am for us in NY and east coast, do the math til your time… https://t.co/ngIrv8imgT

— Lin-Manuel Miranda (@Lin-Manuel Miranda) 1592830983.0
We need this. We all need this. Not just for the entertainment value of it, but for the lens through which the show views our country's complicated history. The arts have a way of cutting straight to the heart of things, making us process reality in a new way, and Hamilton arguably does that better than anything else. Michelle Obama called it the "best piece of art in any form that I have ever seen in my life." I Agree. It's perhaps more relevant than ever in this moment.
The show moves fast, and the more you listen, the better it gets. If you can't wait until July 3rd or want more than that short preview, you can listen to the whole soundtrack on Spotify or for free on YouTube:
Hamilton: An American Musical FULL SOUNDTRACKwww.youtube.com