Design
The 'glitter bomber' is back with a brilliant new trap for porch thieves who never learn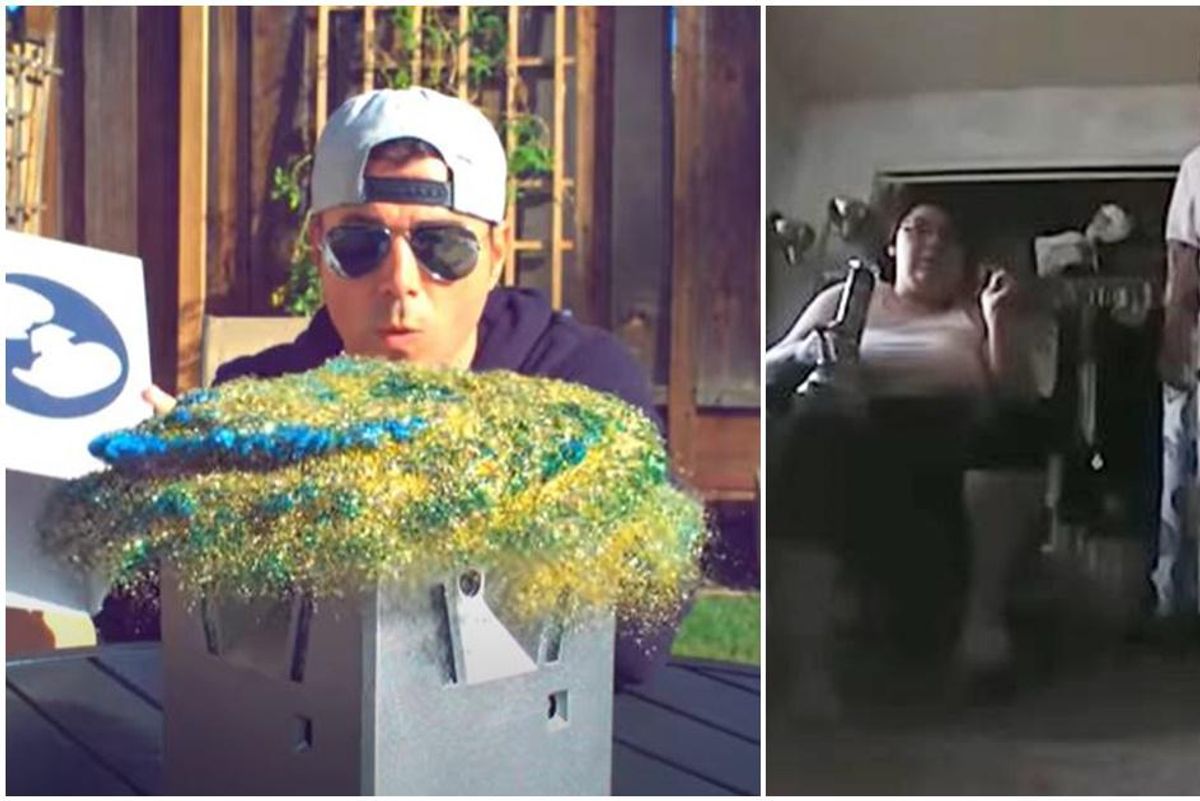 via Mark Rober / YouTube
Back in 2018, engineer Mark Rober instilled fear in the hearts of package thieves, or Porch Pirates as he calls them, by developing the ultimate glitter bomb.

Rober had a package stolen from his porch and the police refused to do anything. "So I used my engineering skills to go full 'Home Alone' on these punks," Rober says.
The thieves clearly messed with the wrong guy because Rober is a genius engineer who worked on NASA's Curiosity rover and later spent four years at Apple as a product designer in its Special Projects Group.
---
The bomb was a complex device disguised as an Amazon package. But when the thieves opened it up it spewed glitter in 360 degrees and then kicked into fart spray mode that had them holding their noses in agony.
Glitter is a fantastic tool for nonviolent revenge. Once it gets on your clothes, in your hair, or embedded in your carpet, there's no getting it out.
The first video was a smash, earning over 85 million views on YouTube.
The bomb was an effective way to enact revenge on thieves and it's also a beautiful piece of engineering. It's mystifying to watch the multi-colored glitter spiral out of the box like a supernova.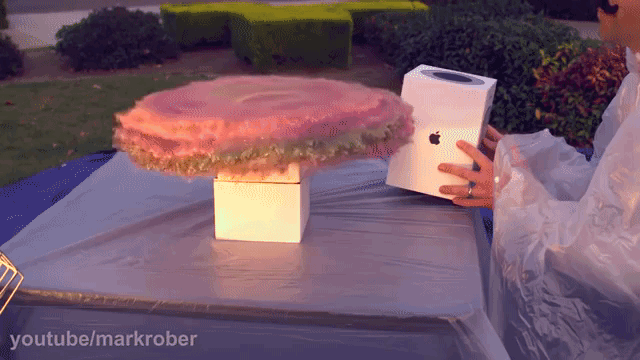 via Mark Rober / YouTube
So for the third year, to encourage porch pirates to choose a different profession, Rober is back and his bombs are better than ever.

The Glitter Bomb 3.0 has been upgraded to have a super sticky, professional-grade glue on the handle. It has a timer that goes off after the second round of fart spay that counts down from 15. The countdown instills immediate fear in the pirates, so many try to get it out of their houses before the unpredictable device explodes.
The bomb has four cameras inside that can catch the unboxing from every angle possible and GPS tracking so that Rober can retrieve the bombs after they've been ditched.
Glitterbomb 3.0 vs. Porch Pirateswww.youtube.com
The footage of the thieves getting blasted with fart spray, hit with glitter, and freaked out by the countdown is wonderfully satisfying to watch. Who doesn't enjoy seeing thieves get their comeuppance?

However, Rober didn't want the entire project to be about revenge.
So he rewarded those he saw trying to return the stray packages to their rightful owners. The experiments show that the vast majority of people want to protect the property of others. "It's only a teensy remaining three percent that get to star in my videos and almost never fit my preconceived notion of what a package thief is," Rober says.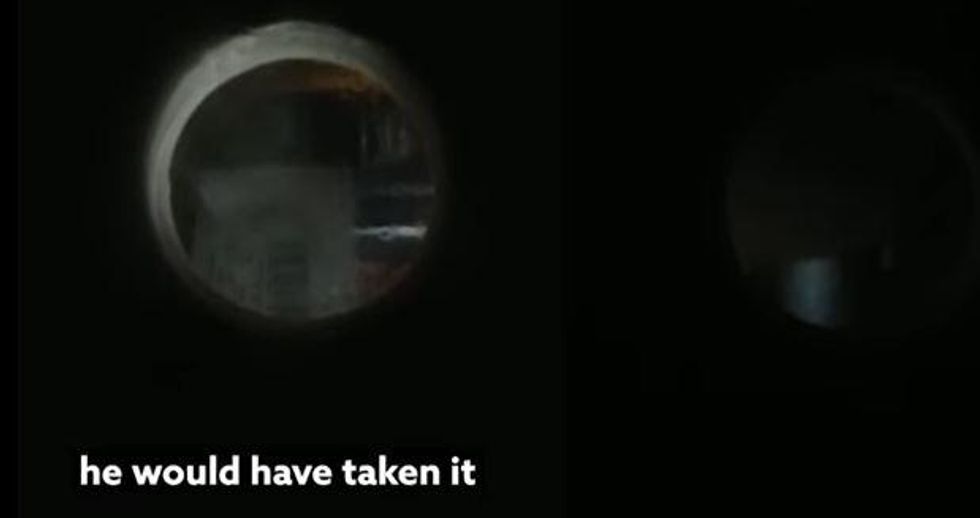 via Mark Rober / YouTube
Some of the most notable thieves Rober caught this year are two teenagers who had the stones to steal a package while the police were arresting someone just a few yards away. Before the teens open the bomb they rationalize what they just did by saying it would have been stolen by other kids anyway.

All in all, this year's glitter bombing campaign seemed pretty successful and Rober got back four of his six bombs. One looks like it was kicked to death by a thief and another shot by a pair of San Francisco thieves.
Hopefully, all his hard work and dedication has made more than a few thieves think twice before treading on our porches.