Democracy
Former President George W. Bush pays tribute to immigrants with a book of moving paintings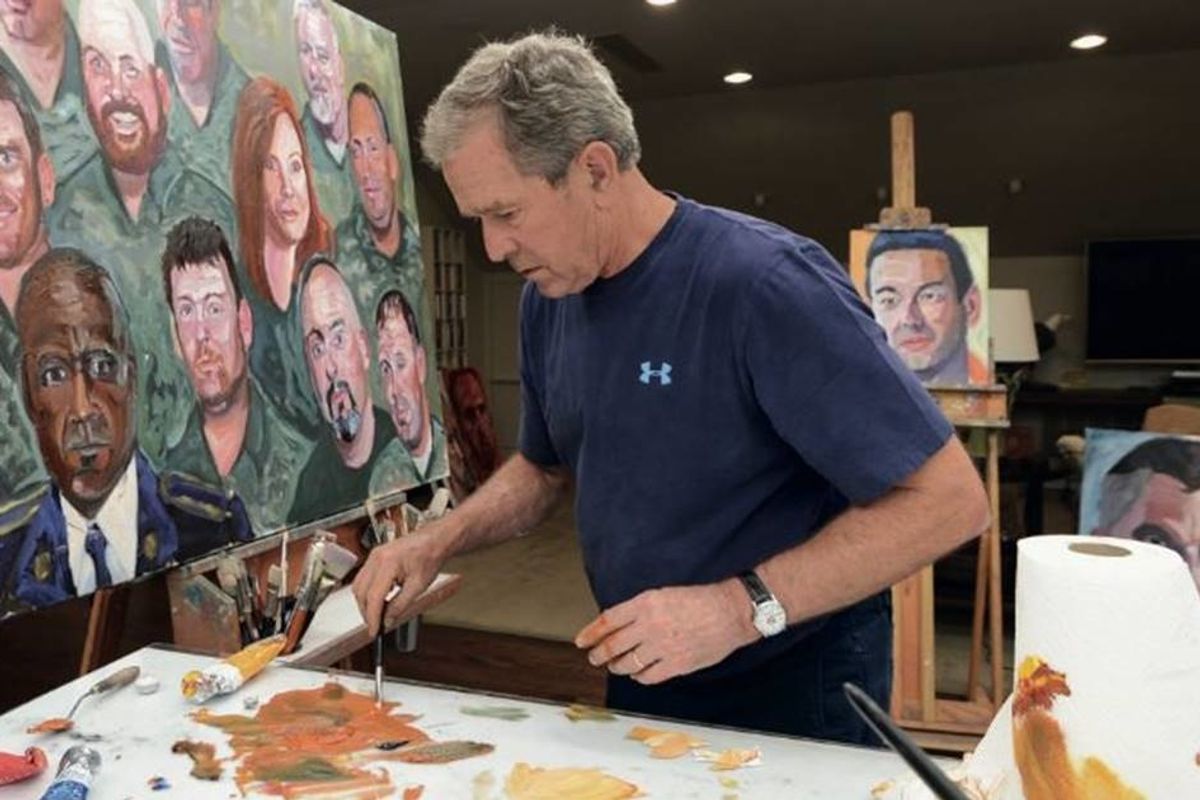 Former President George W. Bush and current president Donald Trump may both be Republicans but they have contrasting views when it comes to immigration.

Trump has been one of the most anti-immigrant presidents of recent memory. His Administration separated undocumented families at the border, placed bans on travelers from majority-Muslim countries, and he's proudly proclaimed, "Our country is full."
George W. Bush's legacy on immigration is a bit more nuanced. He ended catch-and-release and called for heightened security at the U.S.-Mexico border, but he also championed an immigration bill that created a guest worker program and a pathway to citizenship for undocumented people.
Unfortunately, that bill did not pass.
---
Bush has alluded to his disagreement with Trump over immigration policies in an interview with People in 2017.
"I don't like the racism and the name-calling, and I don't like the people feeling alienated," Bush said. "I didn't feel like speaking out before because I didn't want to complicate the job. However, at the Bush Center, we are speaking up ... through actions defending the values important to Laura and me."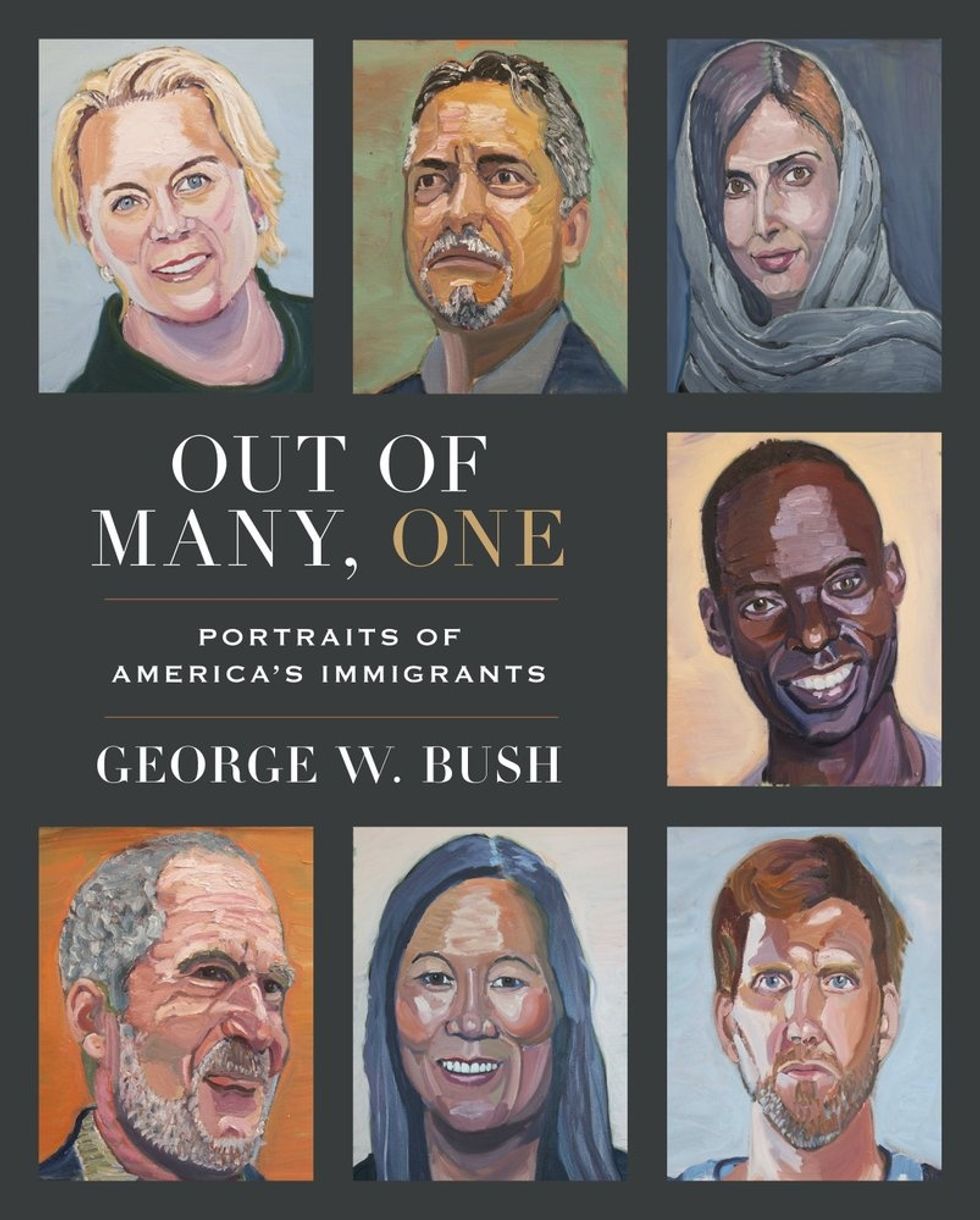 via Crown
Bush is celebrating American immigrants with a new book of paintings "Out Of Many, One: Portraits of America's Immigrants" which will be published on March 2. It includes 43 portraits by the 43rd president. Many of the subjects are people he knows personally.

It's hard not to notice the political statement the book makes coming out at time when the current Republican president, and party at-large have, made anti-immigrant sentiment a big part of their collective identity.
"While I recognize that immigration can be an emotional issue, I reject the premise that it is a partisan issue. It is perhaps the most American of issues, and it should be one that unites us," Bush writes in the new book's introduction.
"My hope is that this book will help focus our collective attention on the positive impacts that immigrants are making on our country," he adds.
The book will serve as a companion piece for Bus's upcoming art exhibition at the George W. Bush Presidential Center in Dallas, Texas.

"Both 'Out of Many, One" and the exhibition of the same name will include bold, principle-based solutions that comprehensively address the current debate on immigration," Crown, the book's publisher, says.
"At the heart of the recommendations is the belief that every year that passes without reforming the nation's broken system means missed opportunities to ensure the future prosperity, vitality, and security of our country," the statement continues.
A portion of the proceeds from "Out of Many, One" will go to help immigrants resettle.
Bush's persona as president was a tough-talking Texan, so his love for painting has been a rather surprising development in his post-presidential life.
He was inspired to paint after learning of Winston Churchill's love of the art. His passion for painting became public knowledge after his sister's email was hacked in 2013, revealing some of his artwork.
Since, he's been very public about his hobby, publishing a book of paintings of military veterans, "Portraits of Courage," in 2017.
"It keeps me active, so I'm not on the couch chewing potato chips all the time," Bush said according to CNN. "It's one of the great learning experiences."