Nature
COVID-19 has caused the greatest reduction in noise pollution ever recorded in human history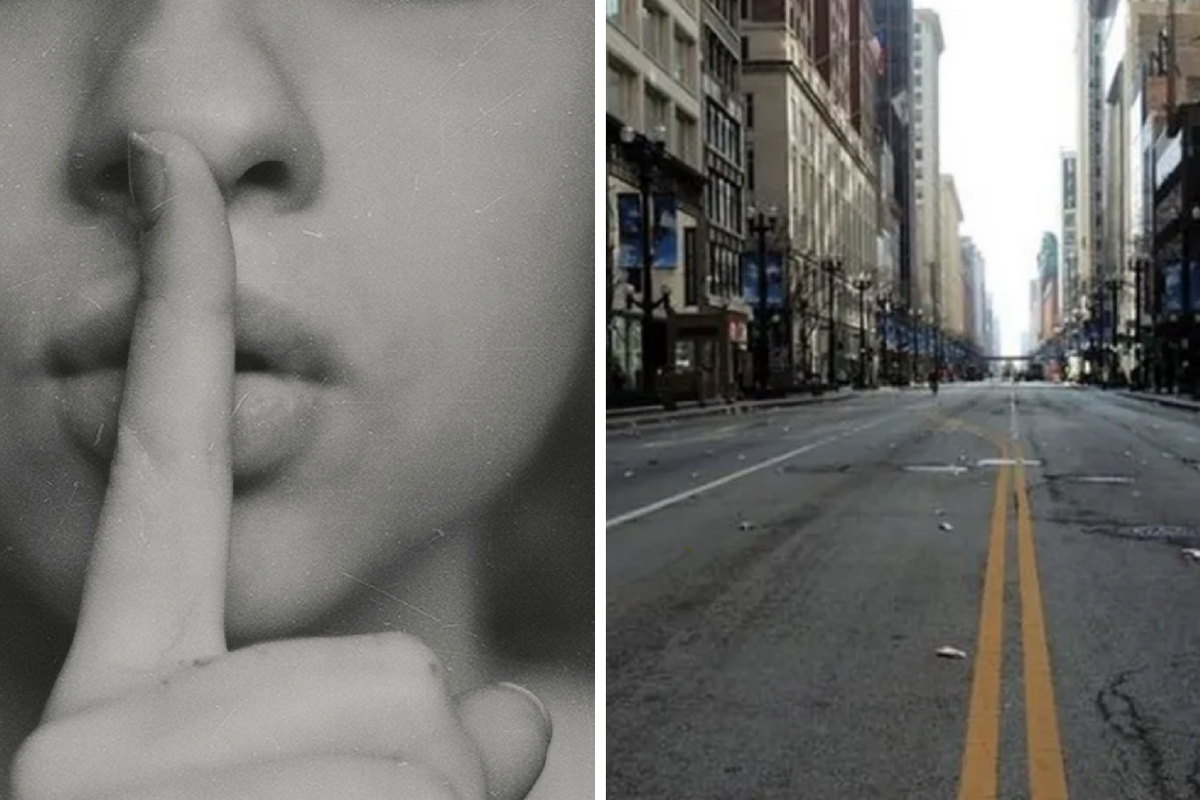 The COVID-19 pandemic has taken hundreds of thousands of lives and devastated the global economically. However, there have been a few positive unintended environmental consequences created by the virus.
Reports show there has been a significant reduction in climate-change creating greenhouse gasses in the first half of 2020. A newly-released report has found that human-generated noise pollution is down by up to 50% as well.
The research published in the journal Science was led by Dr. Thomas Lecocq and Dr Koen Van Noten of the Royal Observatory of Belgium in Brussels and involved 76 authors from 66 institutions in 27 countries.
---
Seismologists believe this period may be the quietest since humans have been able to measure noise pollution and have dubbed it the "anthropause."
These scientists measure seismic waves to detect earthquakes and volcanic activity, but have to consider in the rumble of human activity caused by traffic, construction, and even sporting events, to get accurate information.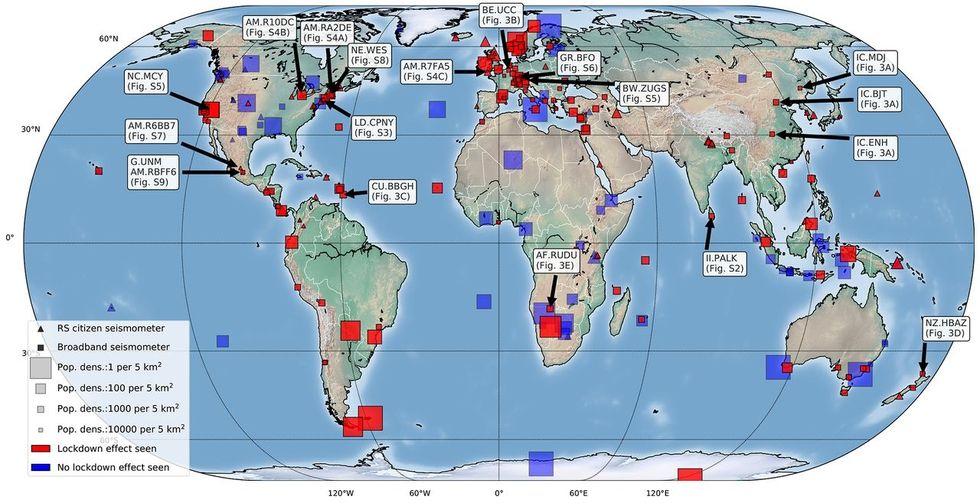 via Science
To assess the reduction in human-generated noise pollution, the researchers looked at 268 seismic stations around the world and found that 69% of them showed "showed significant reductions in human-caused noise."

The researchers also noticed a wave of sound reduction that began in China, then moved towards Western Europe, mirroring the progress of COVID-19 earlier this year.

"We were able to clearly link reductions in activity with lower seismic noise readings," Professor Martha Savage, a geology academic from New Zealand's Victoria University of Wellington who was involved in the study, said according to Vice.
The change in the global audio-environment revealed that human-generated noise pollution travels much further into the Earth than previously thought. A a seismometer placed 380 meters underground near Auckland, New Zealand showed that activity had been reduced by 50% during lock down.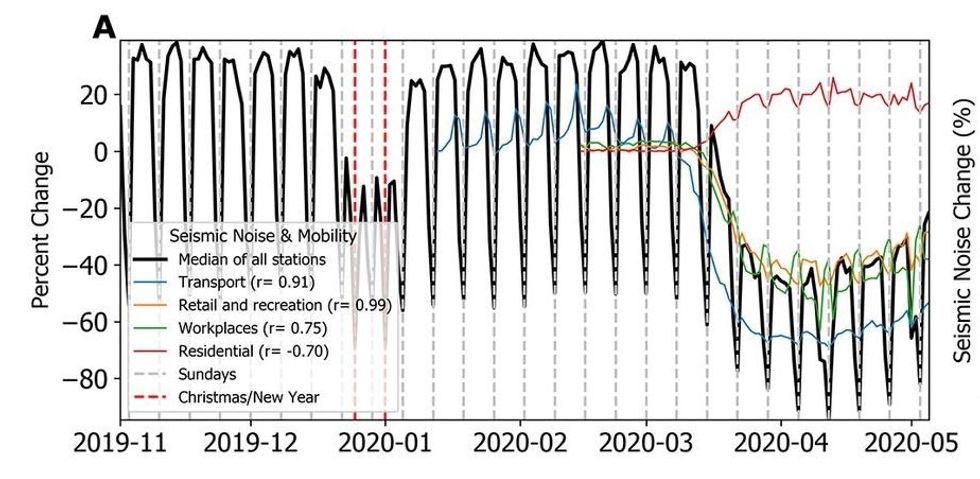 via Science
The changes in global noise pollution due to COVID-19 highlight a growing global problem. Studies show that humans who live or work in loud environments are more susceptible to high blood pressure, heart disease and low birth weight.

"What we're doing to our soundscape is littering it. It's aural litter—acoustical litter—and, if you could see what you hear, it would look like piles and piles of McDonald's wrappers, just thrown out the window as we go driving down the road," Les Blomberg, the founder and executive director of the Noise Pollution Clearinghouse, told the New Yorker.
A study by the WHO found that noise pollution in western Europe leads to the annual loss of "at least one million healthy years of life."
Research on the effect of noise pollution on the animal kingdom is in its infancy stages but preliminary work shows it to be a threat to the survival of countless species. For example, fish larvae are able to find their homes through the sounds of coral reefs, this can be disrupted by noise pollution.
Owls and bats use acoustic signals to locate prey which can be disrupted by noise generated by human activity. The ubiquity of noise pollution has caused some species to relocate to live in quieter environments, effecting the biological richness that is vital to the ecological health of the planet.
The COVID-19 pandemic has been unquestionably devastating for humanity. But if there is a silver lining to be found in the crisis, it's that it's given us a vision of the world that is healthier for the entire animal kingdom.
Hopefully, this vision can will be taken into consideration by those in power as we rebuild the world when the virus subsides.