Joy
Couple trying to make their Vegas chapel appointment has memorable wedding on Southwest flight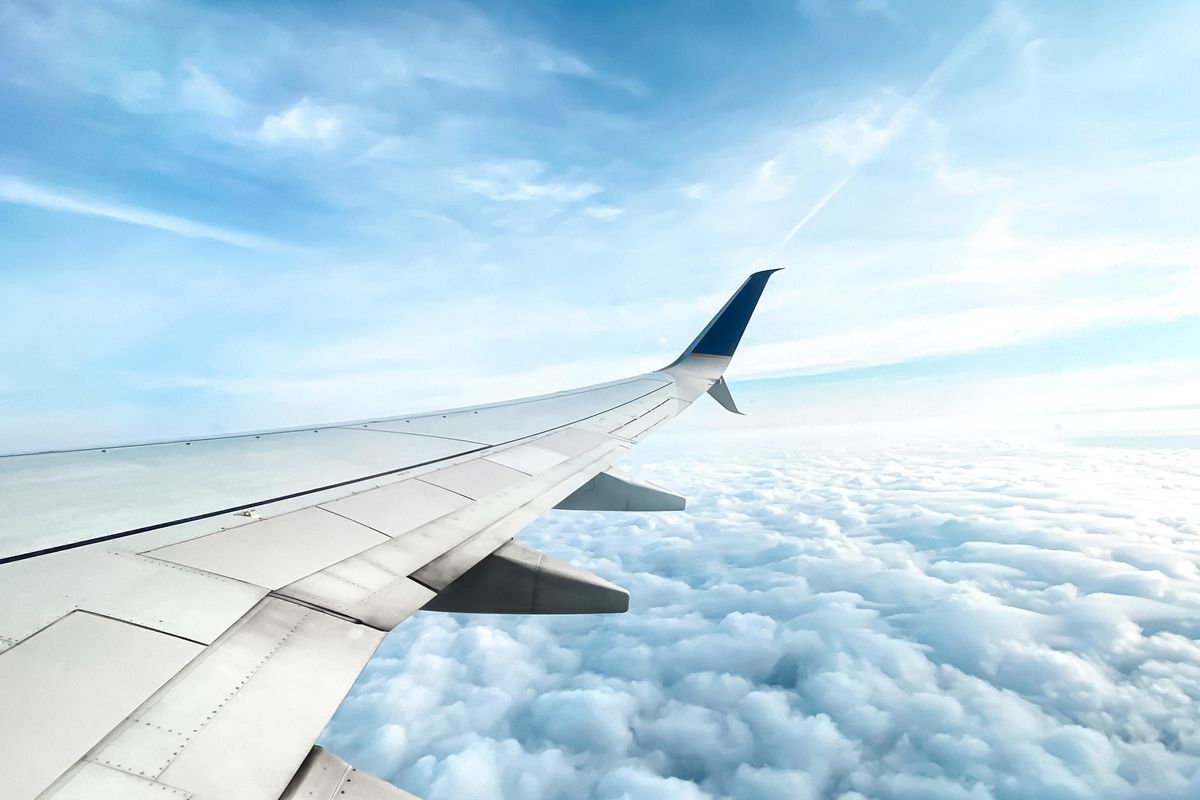 Love is definitely in the air. Spring has brought forth flowers, warm evenings and romance. After all the bad news cycles we've had, who wouldn't be up for a little joy in the friendly skies? A couple who had joked about flying off to Vegas to get married found themselves saying their nuptials while the fasten seatbelt sign was turned off, 35,000 feet above any chapel. The couple, Pam and Jeremy, decided they would travel to Vegas once they realized that the joke about getting married in Sin City wasn't actually a joke, and they really did want to do it.
The two booked an appointment with a Vegas chapel for Sunday night but while they were in the air from Oklahoma City to Dallas, they discovered their connecting flight to Vegas had been canceled. As luck would have it, another passenger, Chris, who found himself stranded in Dallas overheard the couple worrying about not making their appointment at the chapel and stepped up. Chris happened to be an ordained minister and when he heard they may not make it to their own ceremony, he offered to marry them himself. As all three were already headed to Vegas, they turned to Southwest to grab the last three tickets to the city, and this is where it gets interesting.
---
Pam was wearing her wedding dress, likely in an effort to save time once the plane landed when they finally made it to their destination. The pilot on their flight, Captain Gil, noticed the unusual attire and asked her about her get-up, given that most people wear something lounge-worthy to fly. After explaining to the pilot, and maybe even a little embarrassment, the soon-to-be bride got a surprising response to her joke about getting married on the plane. Captain Gil said "Let's do it!" This would be the second time in one week that Pam got those surprise words coming from a man standing before her— the first landing her in a wedding dress on a full flight heading to Vegas.
Planes must be equipped to handle everything because before Pam and Jeremy could process what was happening, the crew started decorating the plane with toilet paper streamers. The flight attendants fashioned a sash for the minister out of snack mix pouches. A professional photographer was on board and grabbed the most fantastic pictures of an unforgettable event. And don't think they forgot about the guest book. A passenger pulled out an old notebook and scrawled "Wedding Guest Book Southwest Flight 2690 4/24/22," and passed it around to all the passengers, who signed with their seat numbers and well wishes for the bride and groom.
The newlyweds will likely never forget this event and neither will their surprise guests and crew from the flight. It's doubtful the couple had planned to crowdsource their wedding while on a plane but this has to be the best impromptu wedding anyone could ask for.