Let's Do More Together
A Boston couple moved into a new place the week of lockdown. Here's how they kept their sanity.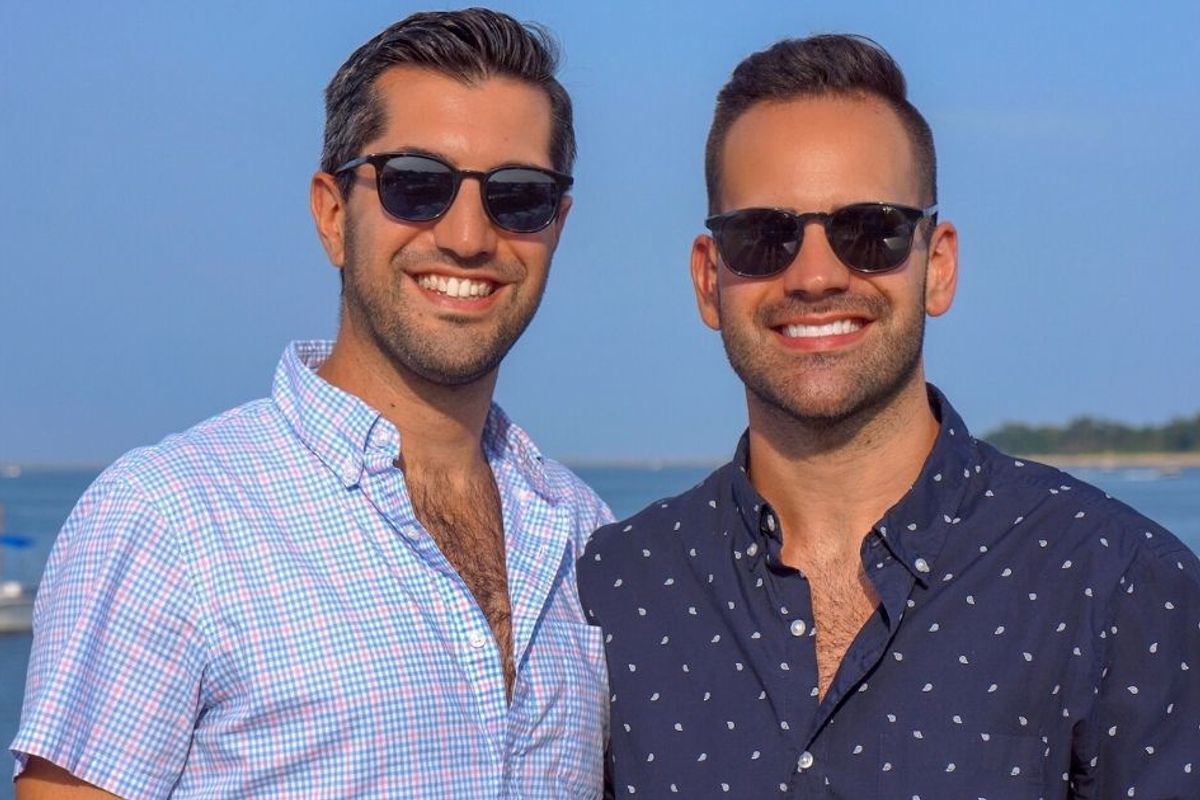 Jeff Richards
True
One of the ways to test the durability of a romantic relationship is to move in together, but if you really want to live on the edge? Move in together amid a pandemic.
When Jeff Richards and his boyfriend, Alex, made the decision to move into a new apartment together, they had no idea that their city of Boston would go into lockdown just a few days later. During their quest to find the perfect place, they'd considered getting a one-bedroom but ended up picking the two-bedroom option—a decision Jeff says the couple is thankful for each day. Alex, a lawyer who is now working from home for the foreseeable future, converted the second bedroom into an office.
---
Another thing they're grateful for? The Tide Cleaners laundry service located inside their apartment building. The service is contact-free and controlled via phone app; all you do is put your items inside of a special locker, program in a security code and go on about your day. When the items are ready, you receive an alert. Easy peasy.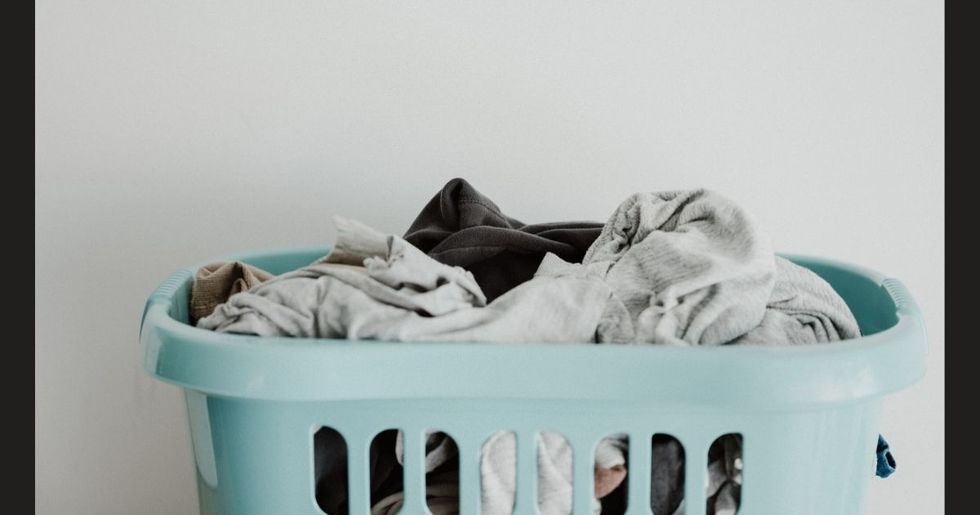 Photo by Annie Spratt on Unsplash
Jeff says that amenity was a huge selling point; they were intending to take advantage of it before the pandemic began. However, when Covid-19 struck Massachusetts, the Tide brand mobilized Tide Loads of Hope to provide free laundry and dry cleaning to Front Line Responders and their immediate family, something that Jeff calls a "lifesaver." Tide Cleaners spared the couple the added stress and expense of having their belongings professionally dry-cleaned.

Jeff, who works as a Registered Cardiovascular Invasive Specialist at Massachusetts General Hospital, told Upworthy that his "biggest concern was that I signed up for this [by working at a hospital], but Alex didn't. So, I felt like I didn't want to bring the virus home, and the one thing we could control was cleanliness."
At the hospital, Jeff's primary role is to assist an Interventional Cardiologist with things like stents and heart valve replacements. On a normal day, he wears a full-body length lead apron weighing 8 lbs.; since March, however, he's also required to add on PPE (Personal Protective Equipment) and a backpack containing a PAPR (powered air-purifying respirator). The respirator uses a blower instead of lung power to draw air through the filter, allowing healthcare workers to breathe more naturally with a constant airflow while working in hot and humid environments.
It's important to take every necessary precaution, and Jeff operates under the assumption that every patient he encounters has Covid-19. Still, wearing all of that protective gear for 12 hours is exhausting.
At the end of each shift, Jeff changes out of his scrubs at the hospital before heading home. Upon arriving at the apartment, he strips down at the door, wipes down his phone, badge, and keys before putting it all inside of a UV light sanitizer, and heads straight to the shower.

His biggest concern was keeping the things in their shared living space virus-free—blankets, bedding, heavy winter coats, and regular clothing—which is why having access to the free cleaning service took the mental load off Jeff and Alex, allowing them to concentrate on staying healthy.
"We were definitely going through a lot at once," Jeff said. "The hard part was that we both have very demanding jobs that require all of our focus, so adding the mental exhaustion of Covid was just a lot." Their community has been outstanding, however, rallying together to support those working on the front lines. Restaurants around the hospital provided bagged breakfasts and lunches to hospital staff, and food trucks handed out snacks and coffee in front of the hospital.
"One of the most touching things I've seen in the last few weeks was on the pathway leading from the employee parking garage to the hospital… people covered the walk with encouraging signs of thanks and wrote notes of encouragement."
By the end of the day, Jeff and Alex are just ready to park themselves on the couch with a glass of wine and shut their brains off. Thanks to Tide Cleaners, they have one less thing on their to-do list.
To support this effort and other programs like it, all you have to do is keep doing what you're doing — like shopping for laundry detergent. Turn your everyday actions into acts of good every day at P&G Good Everyday.