Heroes
Biden announces that we will have enough vaccines for every adult in the U.S. by end of May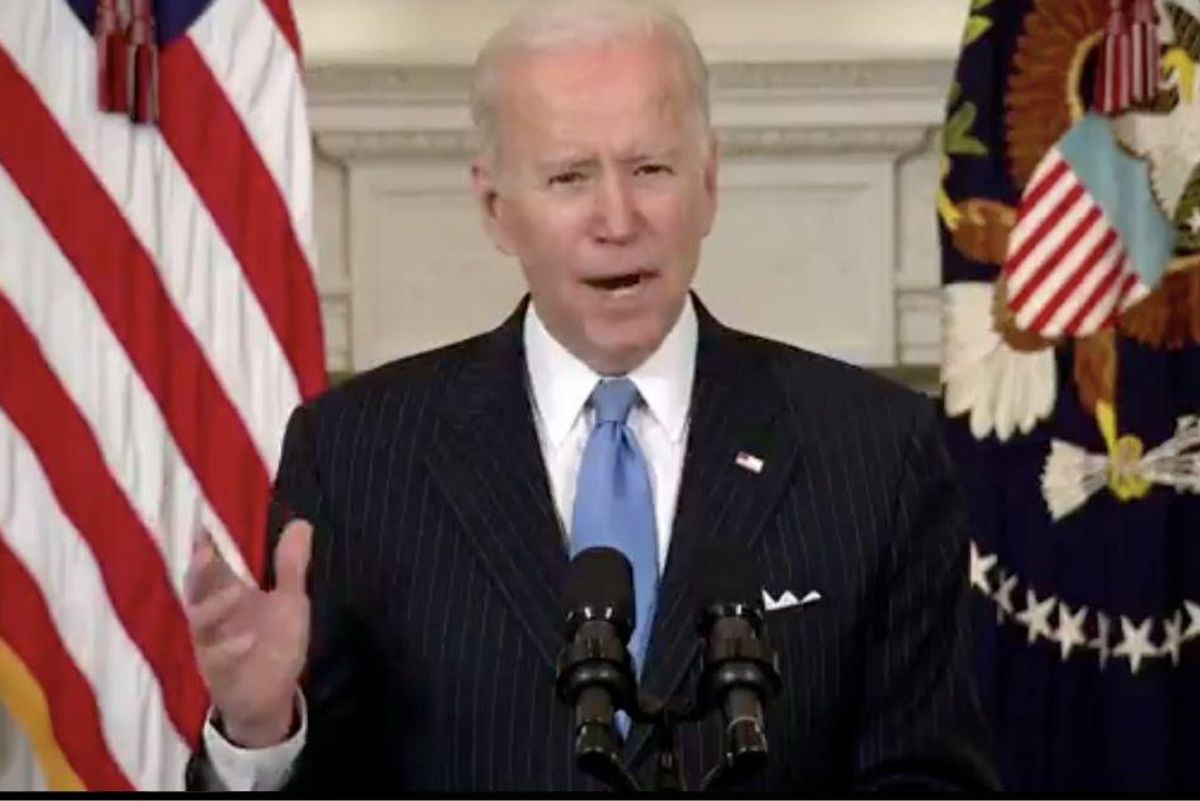 The Hill/Twitter
It was a mere three weeks ago that President Biden announced that the U.S. would have enough vaccine supply to cover every adult American by the end of July. At the time, that was good news.
Today, he's bumped up that date by two full months.

That's great news.
In his announcement to the nation, Biden outlined the updated process for getting the country immunized against COVID-19.
---
Part of what led to this announcement is a historic partnership between two pharmaceutical companies. News broke today that Merck & Co will be helping to manufacture more doses of its competitor Johnson & Johnson's vaccine. Merck had tried to create its own COVID-19 vaccine early in the pandemic, but was unsuccessful. It's unusual to see a company partner up with a fierce rival, but sometimes the good of the nation comes first.
"This is a type of collaboration between companies we saw in World War II," Biden said of the partnership.
With the help of the Defense Production Act, which Biden has invoked, Merck will be able to dedicate two of its facilities to manufacturing the Johnson & Johnson vaccine. It will take some time to get fully ramped up, but the hope is that the two companies will be able to manufacture double the number of vaccines that Johnson & Johnson could create alone.
Johnson & Johnson has had a slower start than anticipated in getting production ramped up; of the 37 million doses promised by the end of March, the company says it will only be able to provide 20 million. However, Pfizer and Moderna are both dramatically ramping up their mRNA vaccine production—a development that also contributed to today's end of May news.
According to the Associate Press, the president told governors to be prepared for a vaccine supply increase over the coming weeks. Additional doses will also be going to retail pharmacies for a federally backed program that will help get vaccines to more teachers, which will enable schools to open more safely. The White House announced a goal of getting every teacher at least one dose of the vaccine by the end of March.
The key now will be increasing distribution capacity to get more shots in more arms more quickly, a feat that lies largely in the hands of individual states. This news couldn't come at a better time. In states like Texas, where the governor announced today that he will be lifting the state mask mandate and opening up all businesses at 100% next week despite being one of the worst-hit states in the nation at the moment, a two-month difference in getting people vaccinated could save thousands of lives.
Good news all around. Go science go.
Here are Biden's full remarks from today: