More
Here's a visual that I hope gets more people to think about these three words: Redistribute. The. Wealth.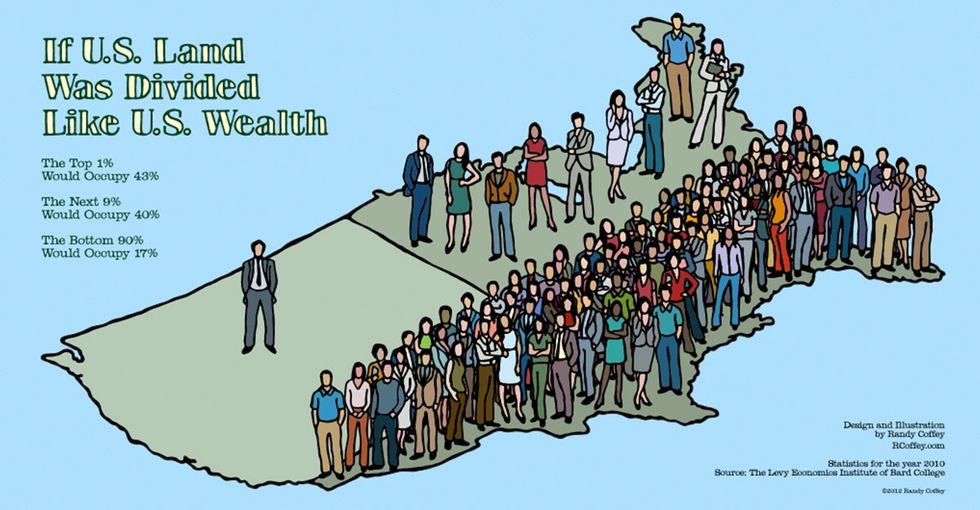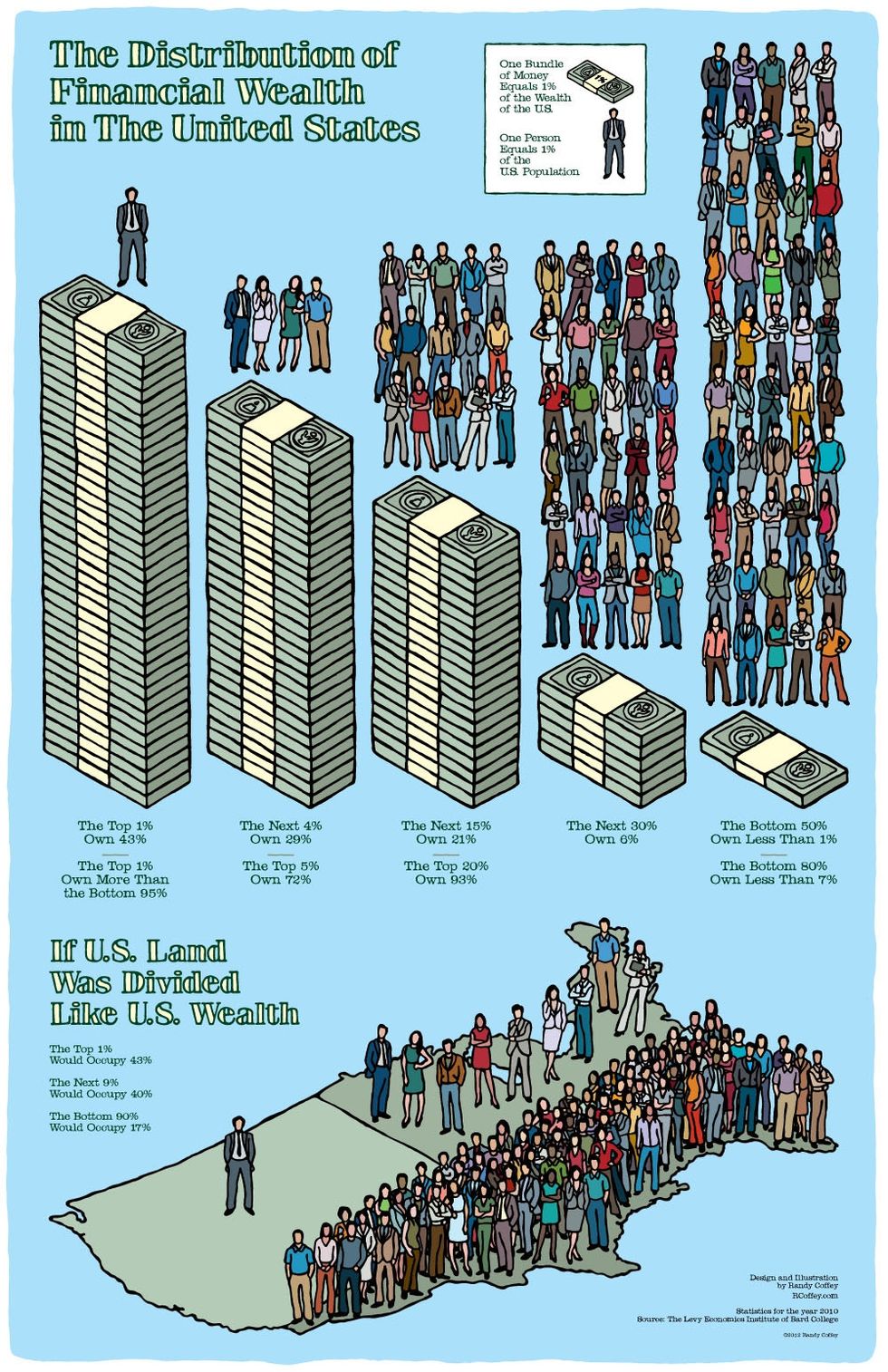 Whoa, that's lopsided!
---
FACT CHECK TIME. Here's what our fact checkers found:
This graphic is based on research by The Levy Institute, which uses data from the Federal Reserve Board's Survey of Consumer Finances. Those figures have also appeared in research by the Economic Policy Institute.
I'd be remiss to ignore that the illustration contains a small mistake: That gigantisized money stack on the far left is actually five bundles shorter than it should be. (Sigh...)