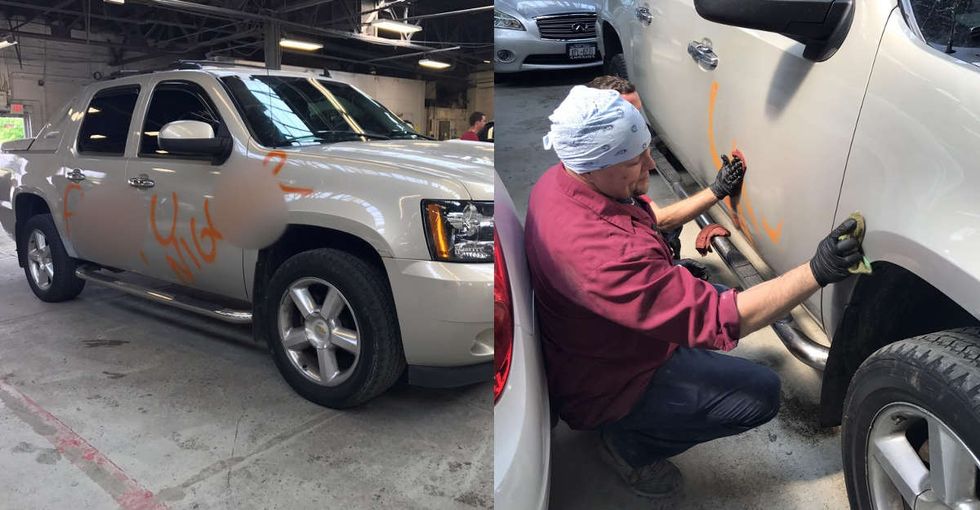 On a beautiful Tuesday morning, a customer pulled up to Frank Todaro's Buffalo, New York, body shop in a silver truck covered in ugly racial slurs.
"I noticed the shop got real quiet, so I turned around and I saw this graffiti with terrible language on it. And I was like, 'Wow is this really happening?'" recalls Todaro.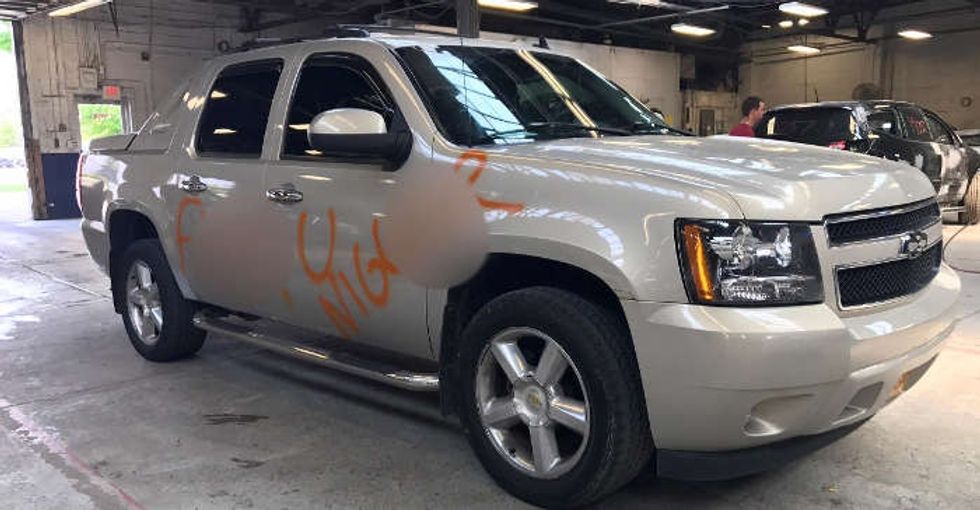 "After the first day of just watching this go viral and people commenting, sharing their own opinions and their own experiences, I'm like, 'Wow, there is a problem out there, and you know what, if I'm going to be that guy that kind of gets things going and hopefully more positive comes out. I am all about it," Todaro says of the reactions to the post.
Todaro and his team received a proclamation from Buffalo's mayor and calls from local politicians in the days since the spur-the-moment repair.
King, too, called to express his thanks.  
Still, the shop owner says, the experience has taught him that when it comes to bigotry and racism, there are still many repairs to make.
"We won the battle on this one, but we've still gotta win the war."