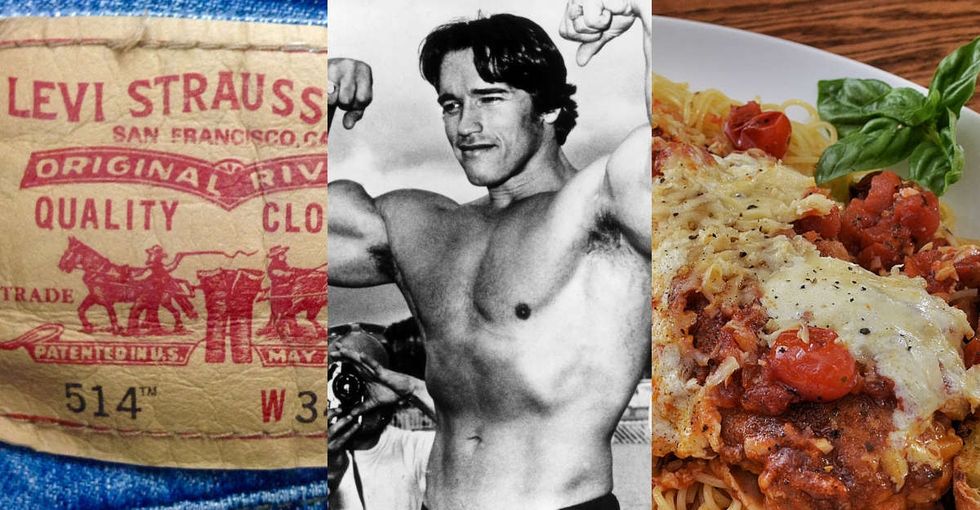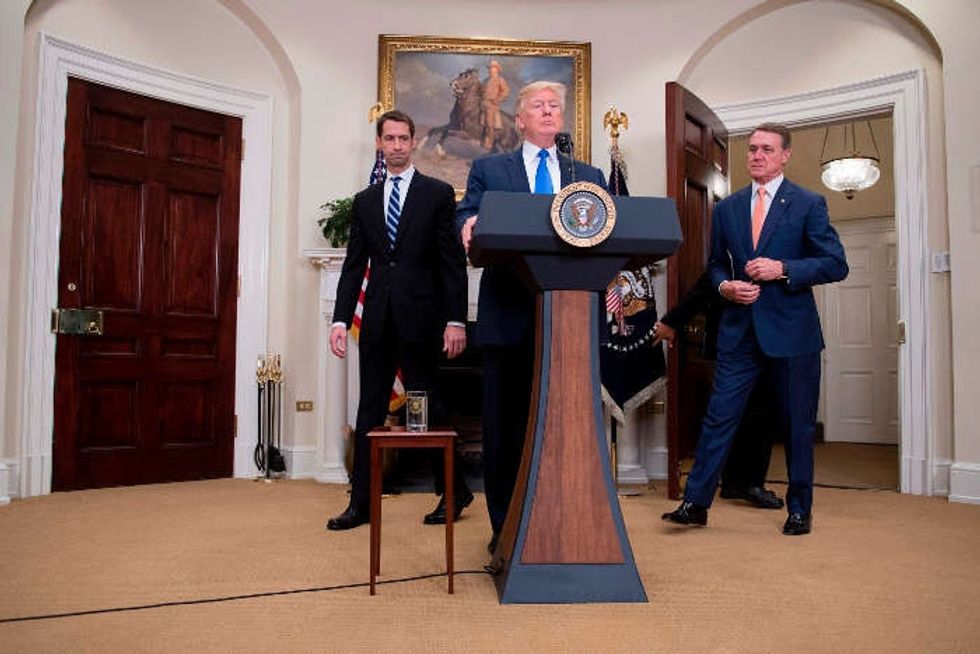 Photo by Jim Watson/Getty Images.
And not a moment too soon.
---
It's high time foreigners stop coming here with their funny accents, broken sentences, and inability to read the complete works of Marcel Proust, mucking things up for the rest of us.
Naysayers, of course, will note that — regardless of their English skills — immigrants are not stealing American jobs; they're simply doing different ones. And that they commit crime at lower rates than native born Americans. And that Proust is French.
But, really, that's all besides Trump's point, which is that this is America. We speak English, and damn it, we speak English in America.
"But what," the naysayers may continue naysaying, "about all the myriad diverse, essential contributions from non-native-English-speaking immigrants to our national economy, culture, and idea throughout history that have shaped and continue to shape our way of life?"
Simple.
Don't need 'em!
1. Who really needs to Google anything ever?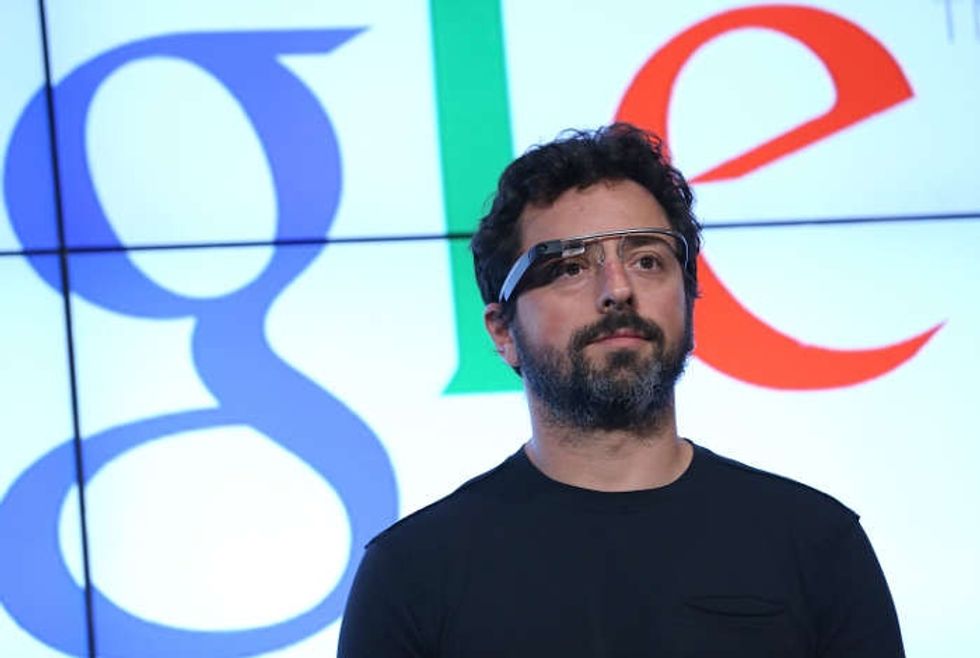 Douchey glasses aside, Google co-founder Sergey Brin was born in Russia, speaking Russian. Photo by Justin Sullivan/Getty Images.
2. Or look anything up on Yahoo. Who needs web search these days?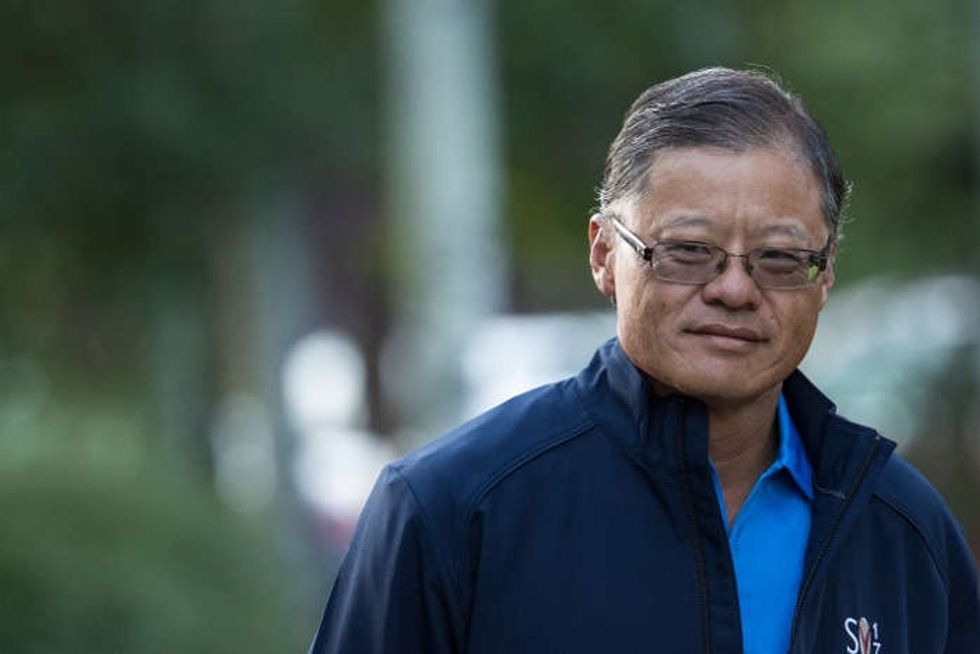 Jerry Yang reportedly only knew one word of English when he moved to the U.S. in 1968. Photo by Drew Angerer/Getty Images.
3. The Pulitzer Prize? Named after a German-speaking immigrant? No big. Don't need an award for fake news anyway.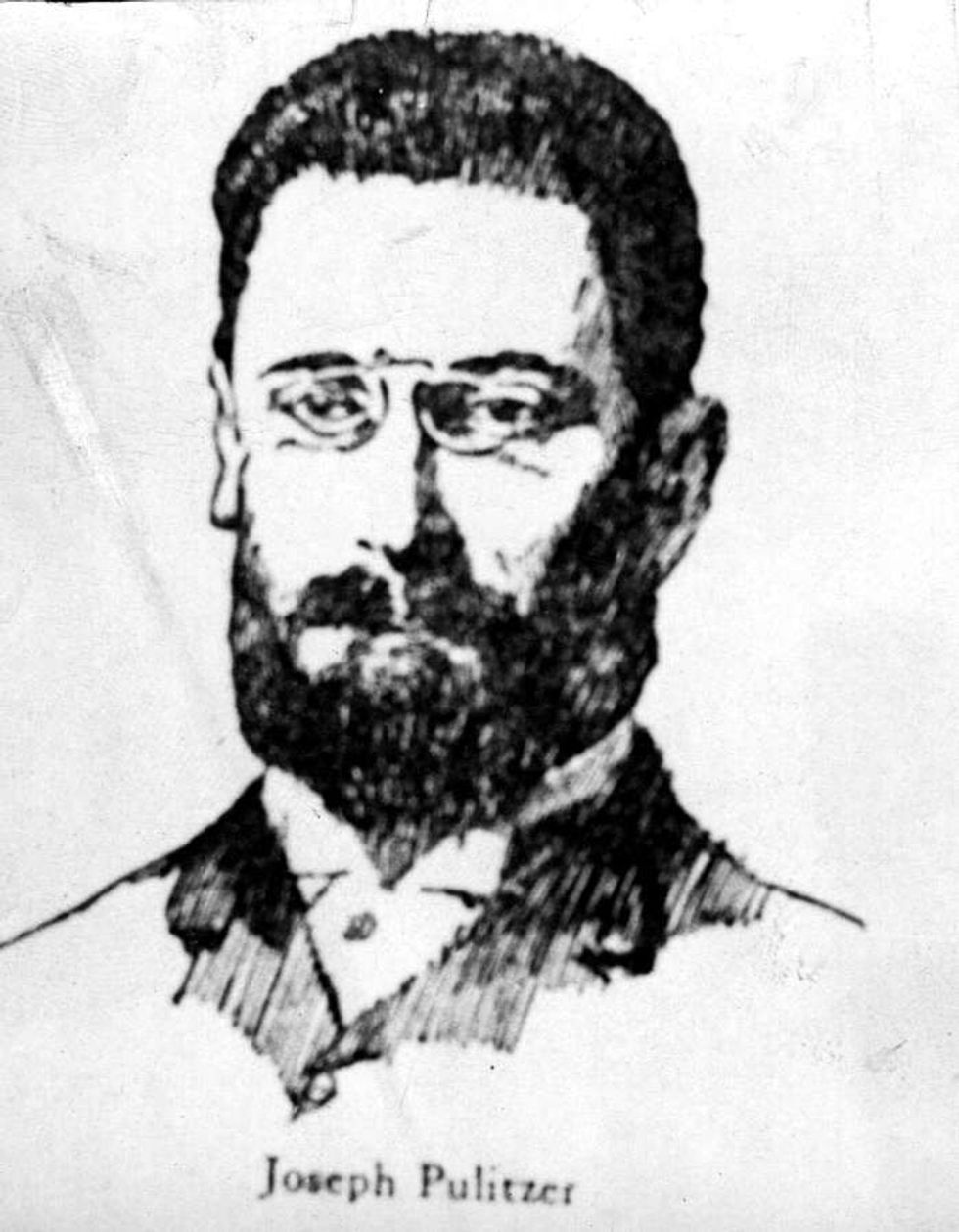 Lookin' at you, Joey Pulitzer. Photo via Hulton Archive/Getty Images.
4. Speaking of German-speaking immigrants, we could also take or leave the atomic bomb, to be honest.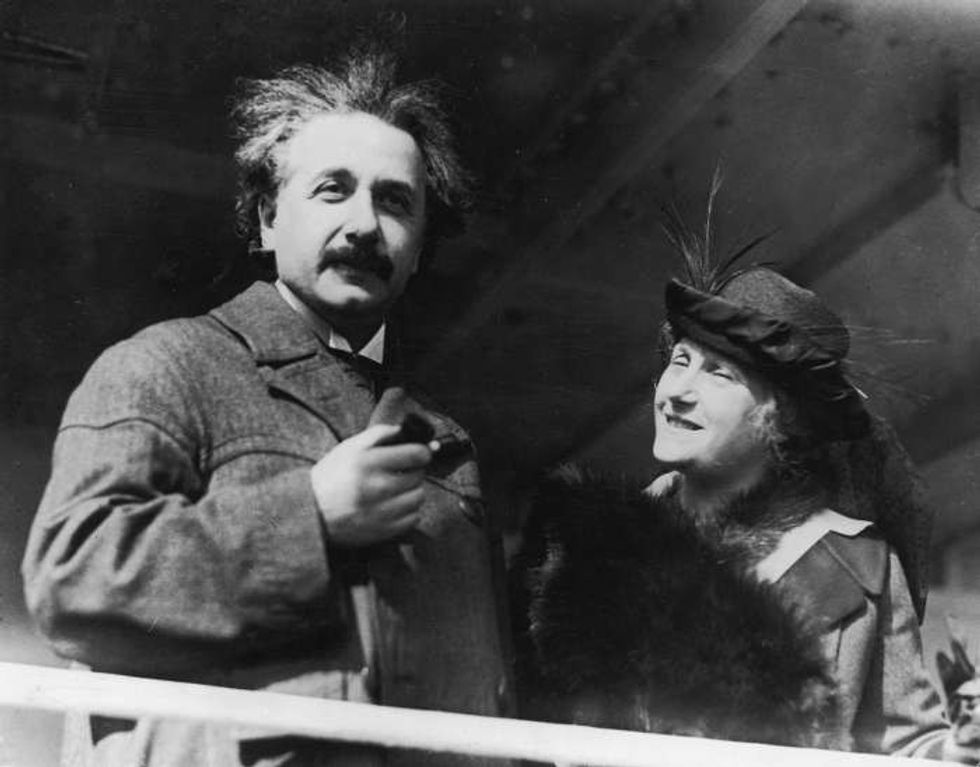 I'm sure everything would have been fine if pioneering nuclear physicist Albert Einstein had stayed in Germany. Photo via Hulton Archive/Getty Images.
5. And blue jeans.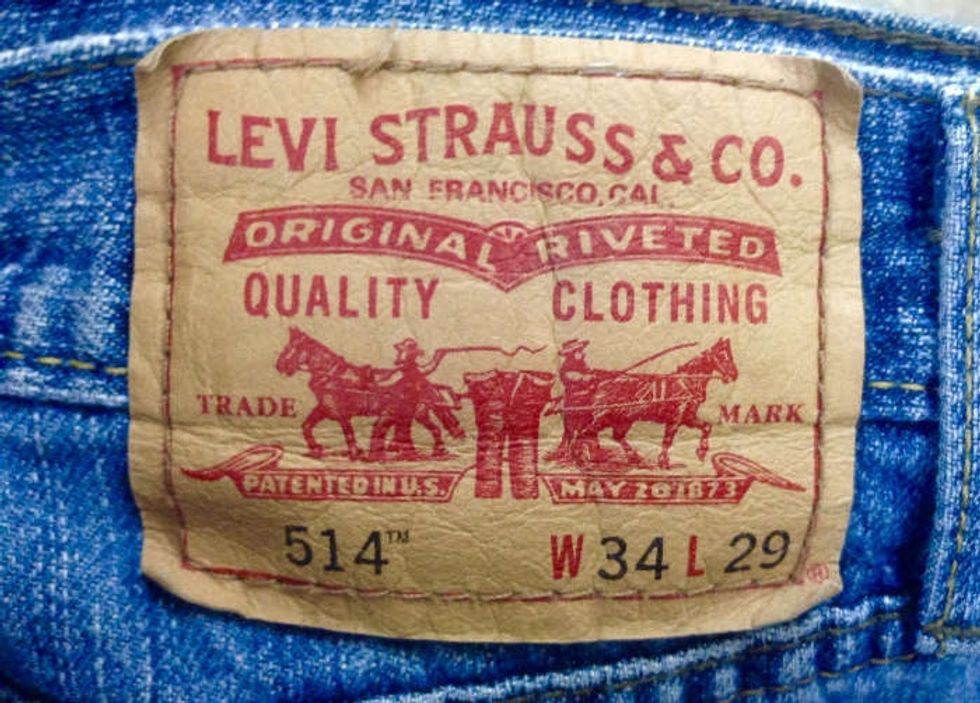 Levi Strauss spoke German and invented America's pant. Photo by Mike Mozart/Flickr.
6. Definitely wouldn't be too tragic to lose the entire English-language filmography of Antonio Banderas.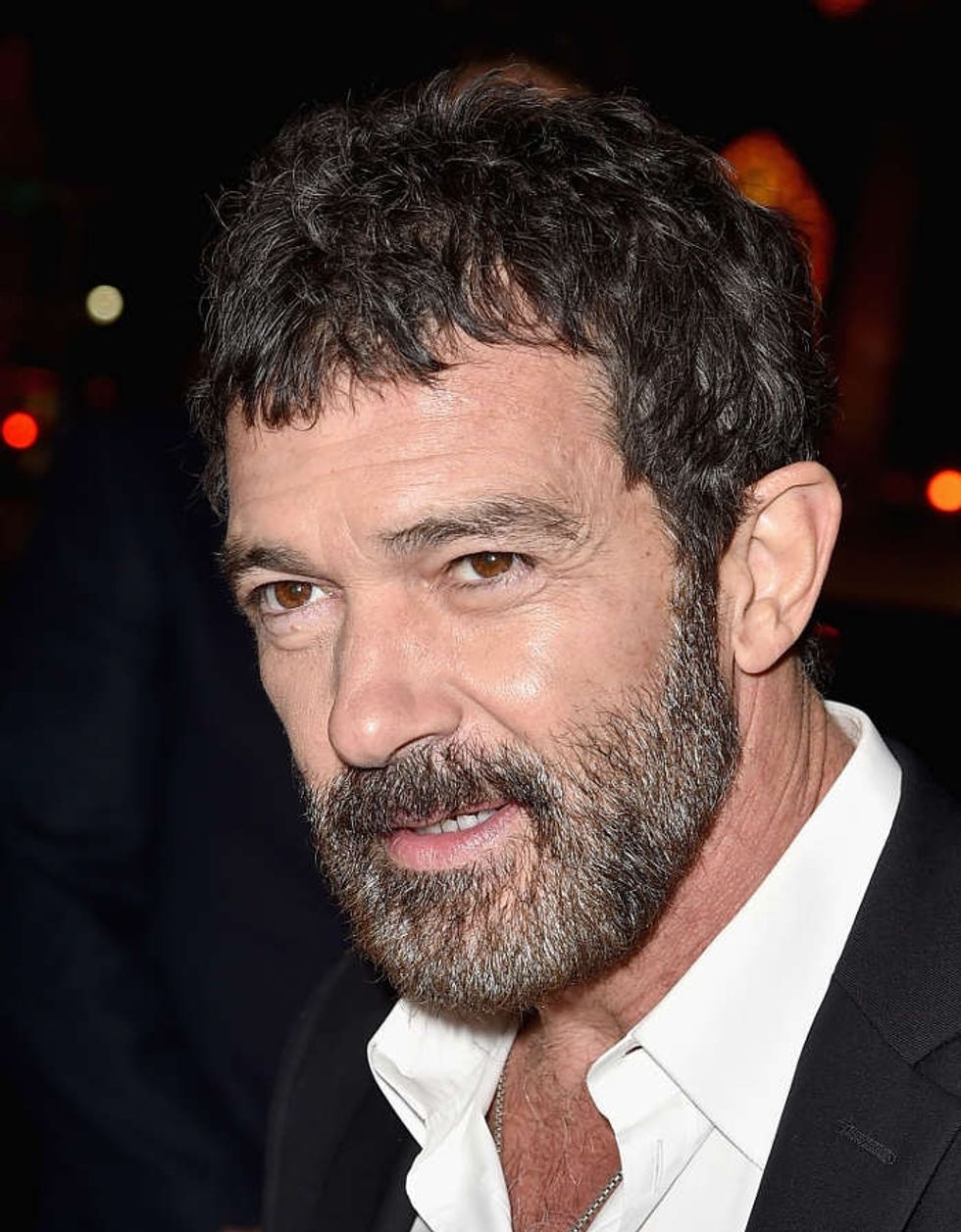 Banderas learned his lines phonetically when starting out in Hollywood. Photo by Kevin Winter/Getty Images.
7. Or "That 70s Show," "Family Guy," and all those weirdly sensual Jim Beam commercials.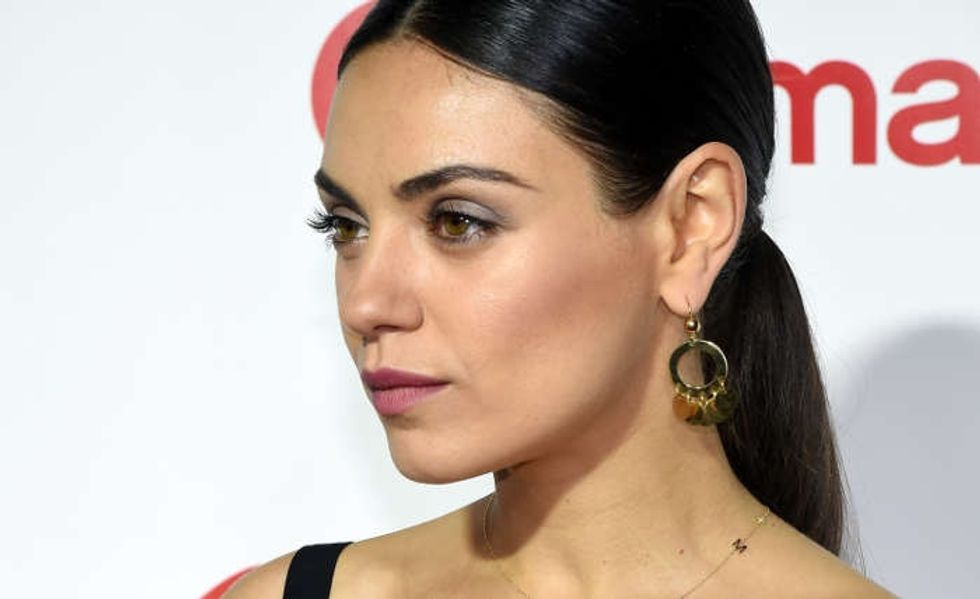 Mila Kunis moved to the U.S. from Ukraine and learned English during her first year in school. Photo by Ethan Miller/Getty Images.
8. And we could easily do with out all 137 Terminator movies — and eight years of oversight for our largest state economy — too.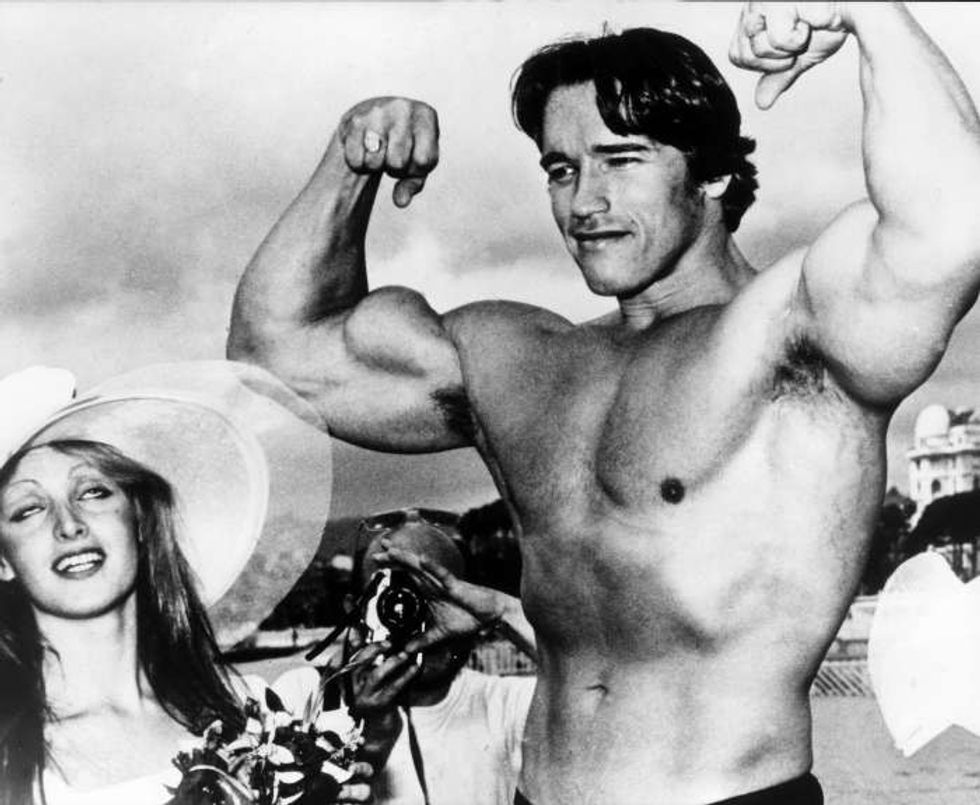 Arnold Schwarzenegger and his Austrian musculature spoke only "a little English" when they arrived here in 1968. Photo by AFP/Getty Images.
9. "God Bless America" is really an overrated song that we don't need.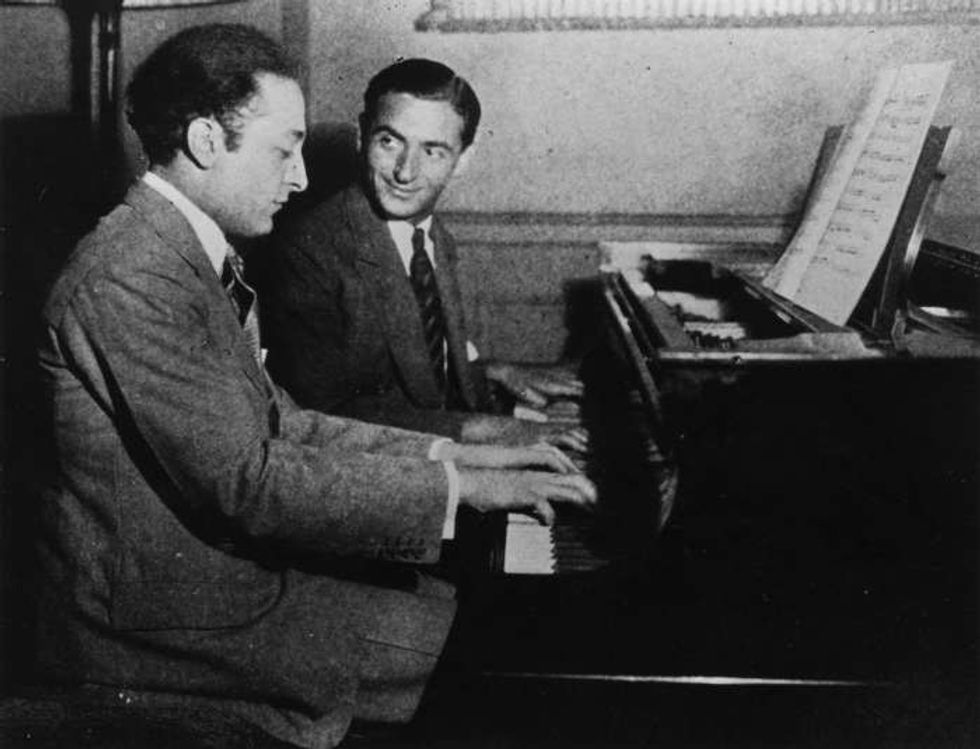 Russian-born Irving Berlin also wrote "White Christmas," which is also overrated. Photo by Henry Guttmann/Getty Images.
10. Come to think of it, so is "Jump."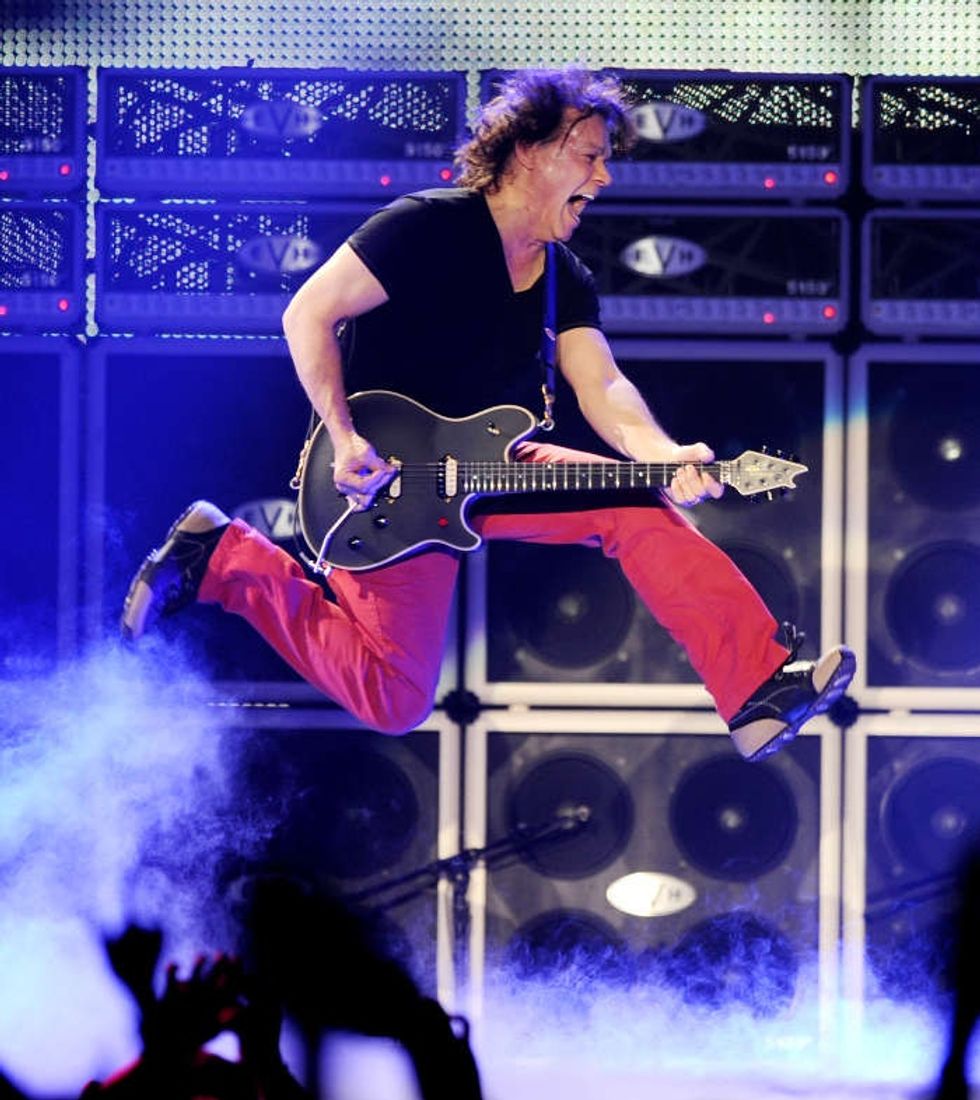 Eddie Van Halen is Dutch! Who knew? Photo by Kevin Winter/Getty Images.
11. And Budweiser beer isn't iconically American at all (regardless of how it tastes).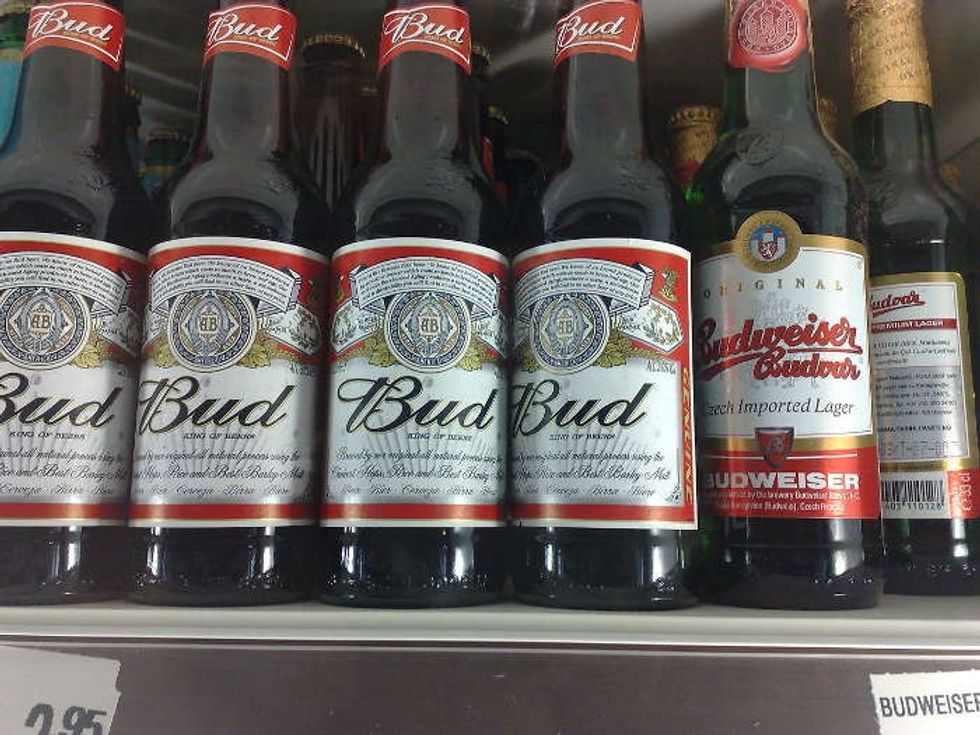 That goopy Super Bowl ad was right about Adolphus Busch trudging from Germany to the U.S. to invent the world's most medium beer. Photo by Dorisall/Wikimedia Commons.
12. A combined 3,060 singles, doubles, triples, and home runs over 16 years playing America's pastime? Take it or leave it.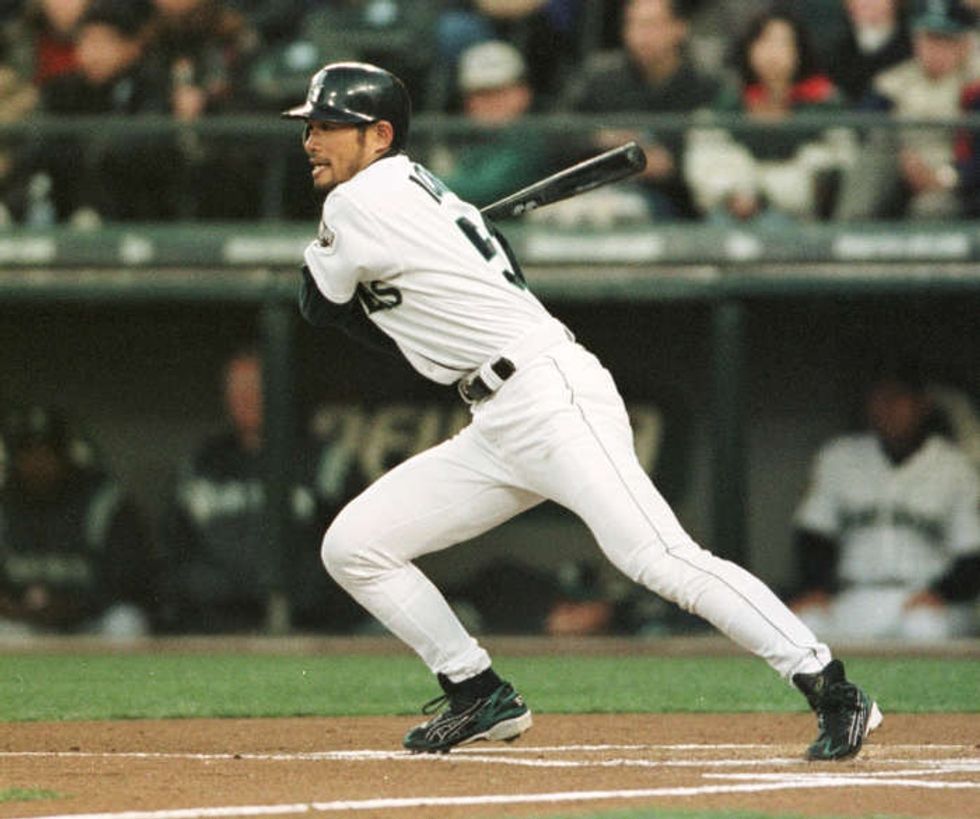 Ichiro Suzuki only studied English through middle school in Japan, and learned to speak fluently once he arrived in the U.S. Photo by Otto Greule Jr./Getty Images.
13. The most devastating cut-fastball in the Major League history? That stays in Panama, and really, who cares?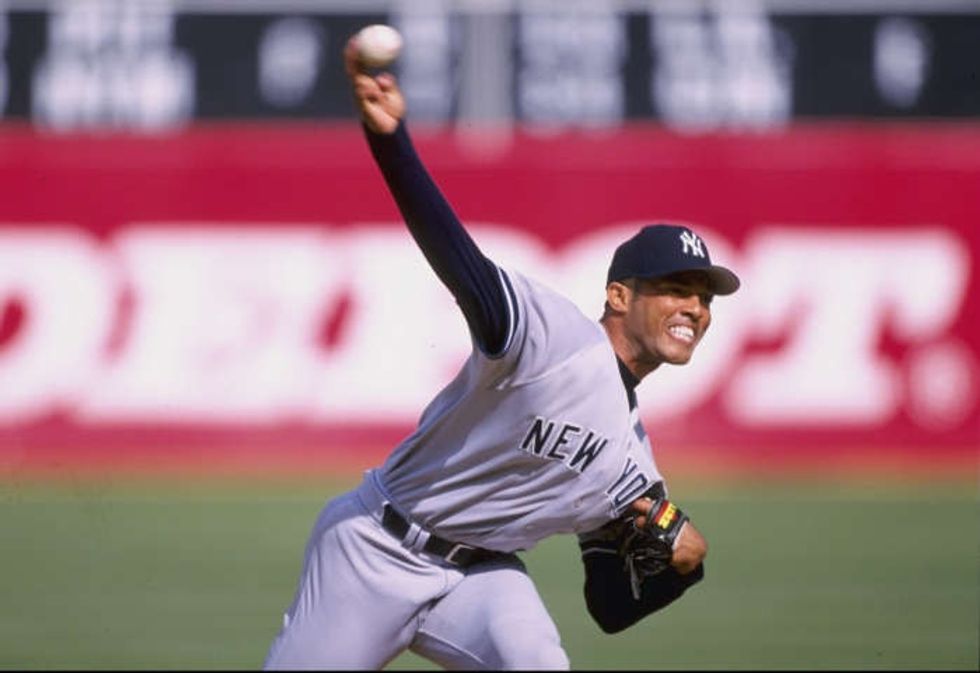 Mariano Rivera didn't speak a word of English and had never flown before coming to pitch for the Yankees in 1990. Photo by Jeff Carlick/Getty Images.
14. No one, that's who. Nor should anyone care about 608 gloriously struck home runs.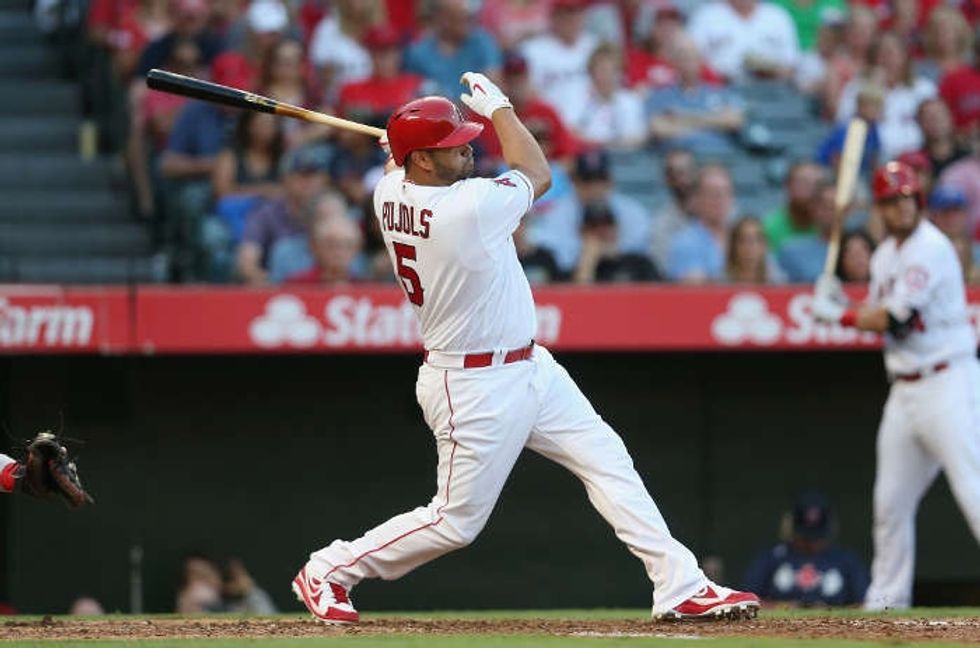 Albert Pujols moved to the U.S. from the Dominican Republic when he was 16 and learned English in high school. Photo by Stephen Dunn/Getty Images.
15. Come to think of it, the accomplishments of, like, 30% of all baseball players and the countless hours of bonding opportunities for parents and kids from Pacific Northwest to Miami they provide are just not that essential, honestly.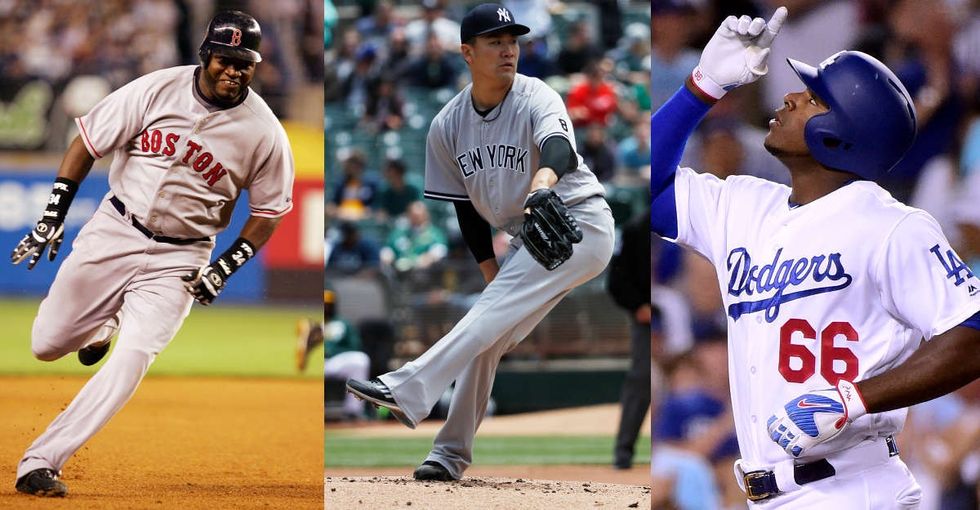 David Ortiz, Masahiro Tanaka, and Yasiel Puig repping Boston, New York and L.A. Photo by Jim McIsaac/Getty Images; Stephen Lam/Getty Images; Harry How/Getty Images.
16. Nor is this suspiciously low-effort dunk.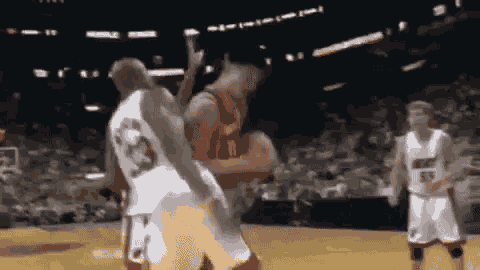 17. Nor, really, are lettuce, tomatoes, oranges, garlic, apples, lemons, cherries, corn, peaches, broccoli, plums, Swiss chard, watermelons, scallions, cranberries, parsley, and nectarines essential to our lives.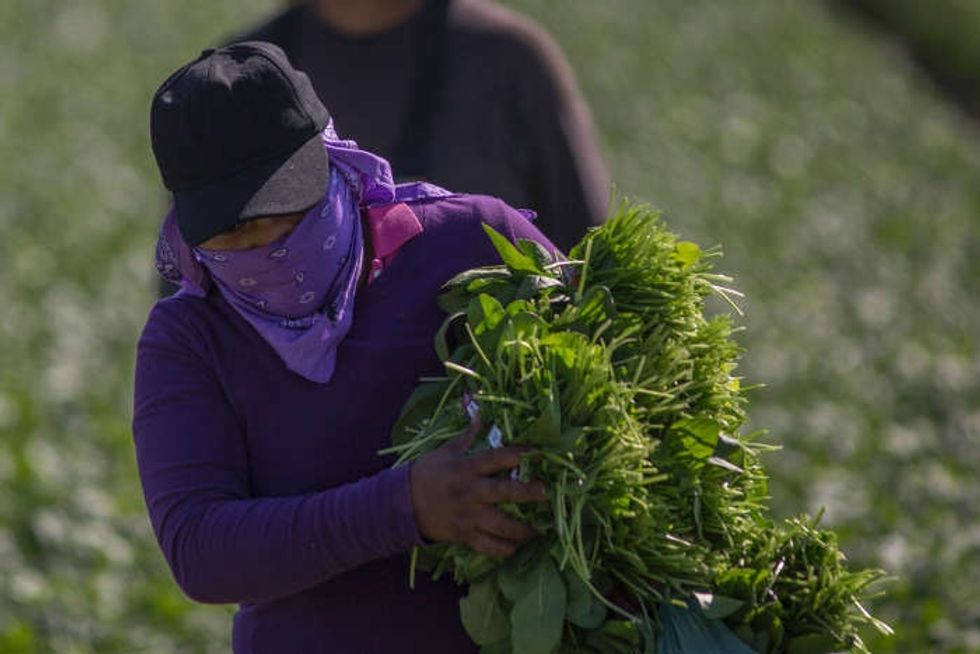 According to a Pew Research Center study, over 40% of farm workers in some states are undocumented. Estimates peg the total share of foreign-born farm workers between 70% and 90%. Photo by David McNew/Getty Images.
18. Or railroads that carry freight and Amish people across the country.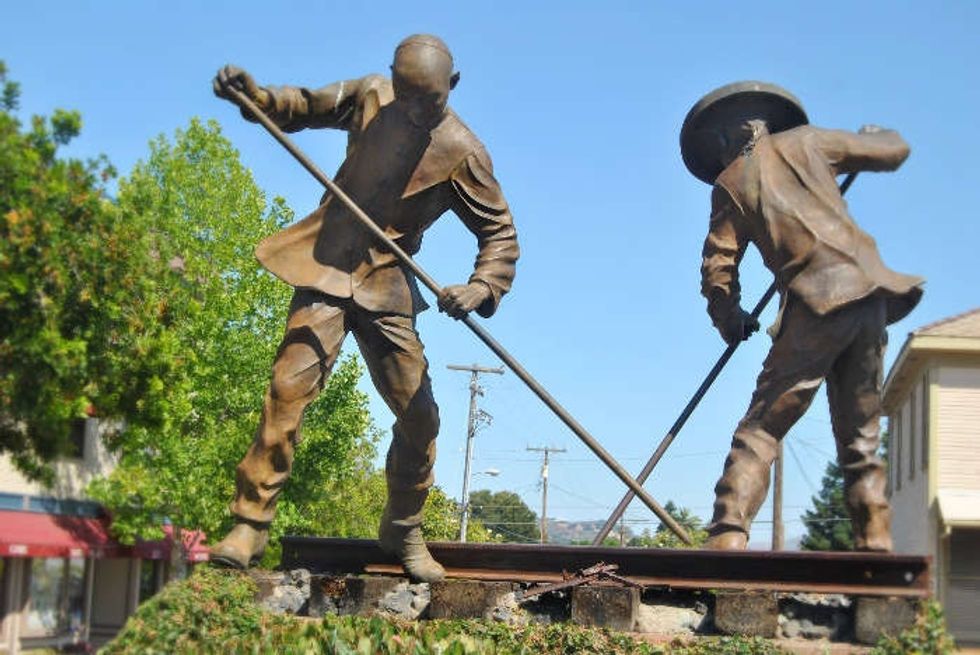 Thousands of Chinese immigrant laborers helped build America's rail network. Photo by Loco Steve/Flickr.
19. Or pastrami sandwiches.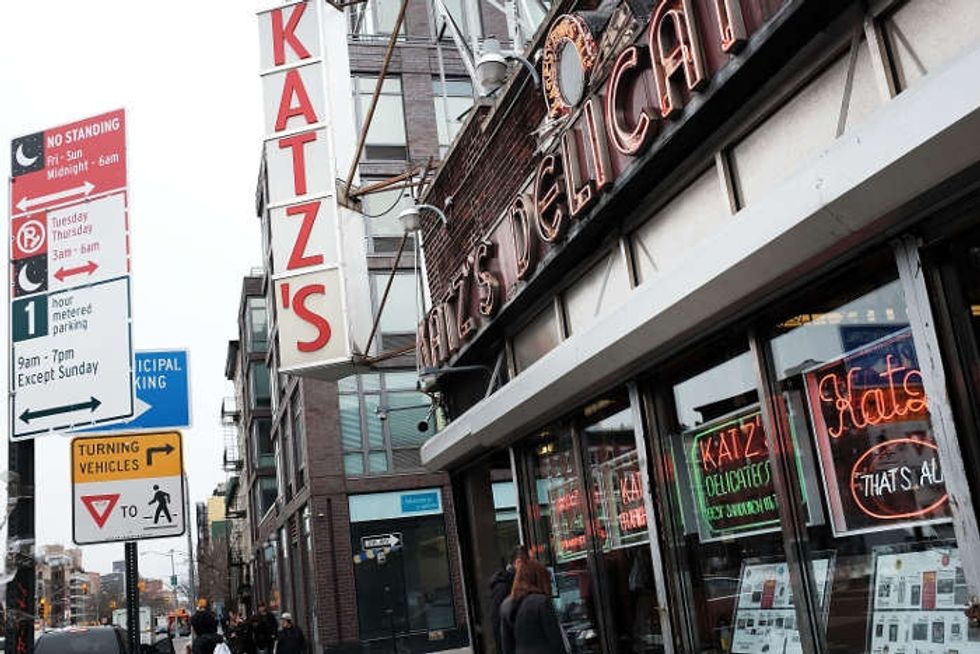 Thanks, Yiddish-speakers! Photo by Spencer Platt/Getty Images.
20. Or chicken parmesan.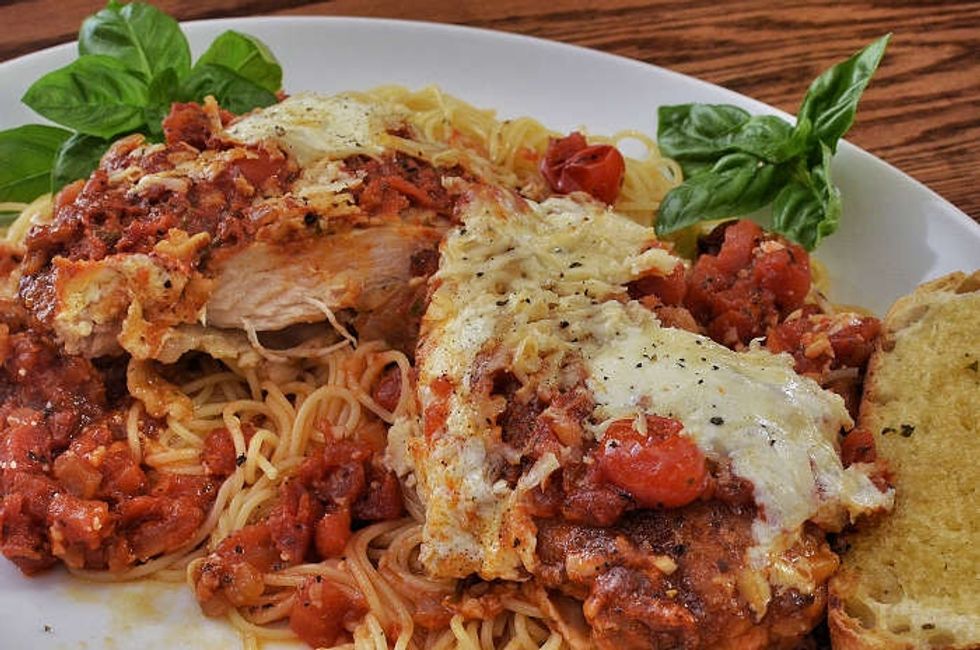 Thanks, Neopolitan-speakers! Photo by jeffreyw/Flickr.
21. Or P.F. Chang's ... and much of modern Chinese cuisine.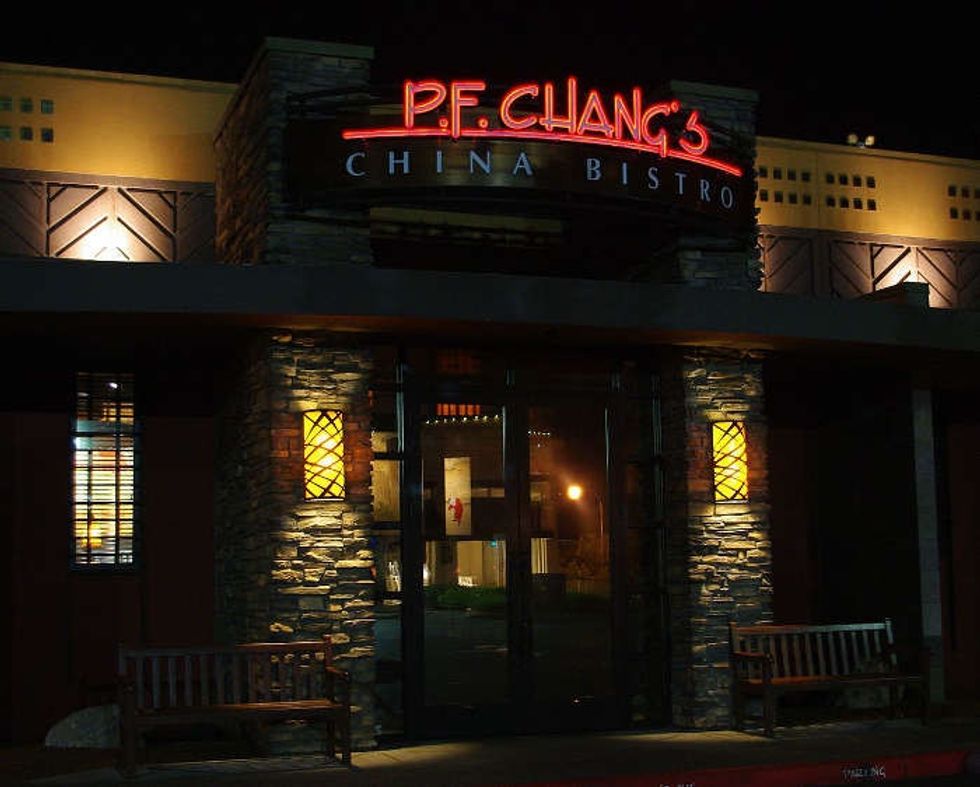 Cecilia Chang "spoke little English" when she immigrated to San Francisco in the '60s. She went on to introduce Americans to a variety of classic Chinese dishes. Her son Philip co-founded P.F. Chang's in 1993. Photo by M.O. Stevens/Wikimedia Commons.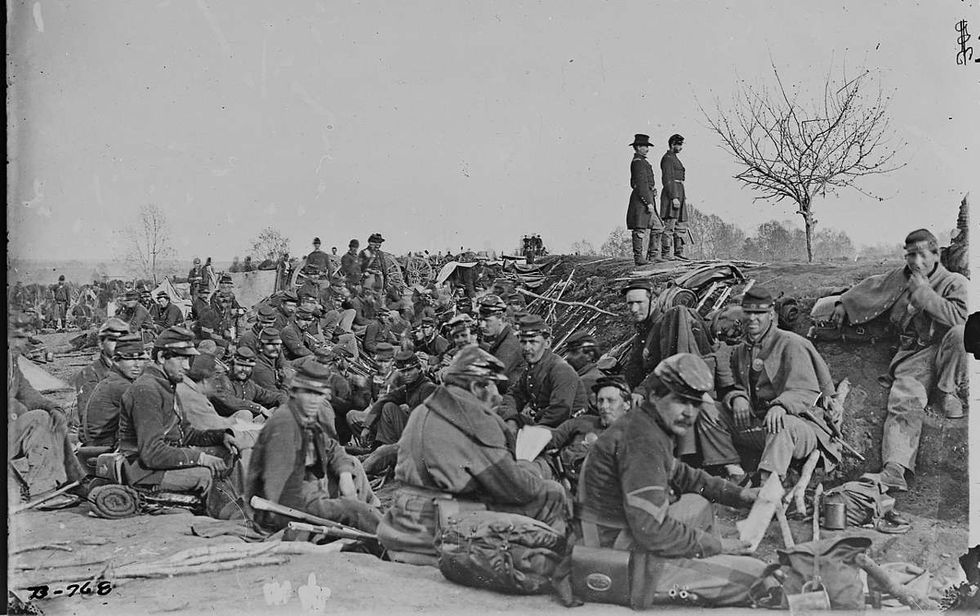 Immigrants speaking weird languages helped save the union. Photo via Library of Congress/Getty Images.
23. Or the military strategy that helped us win our independence in the first place.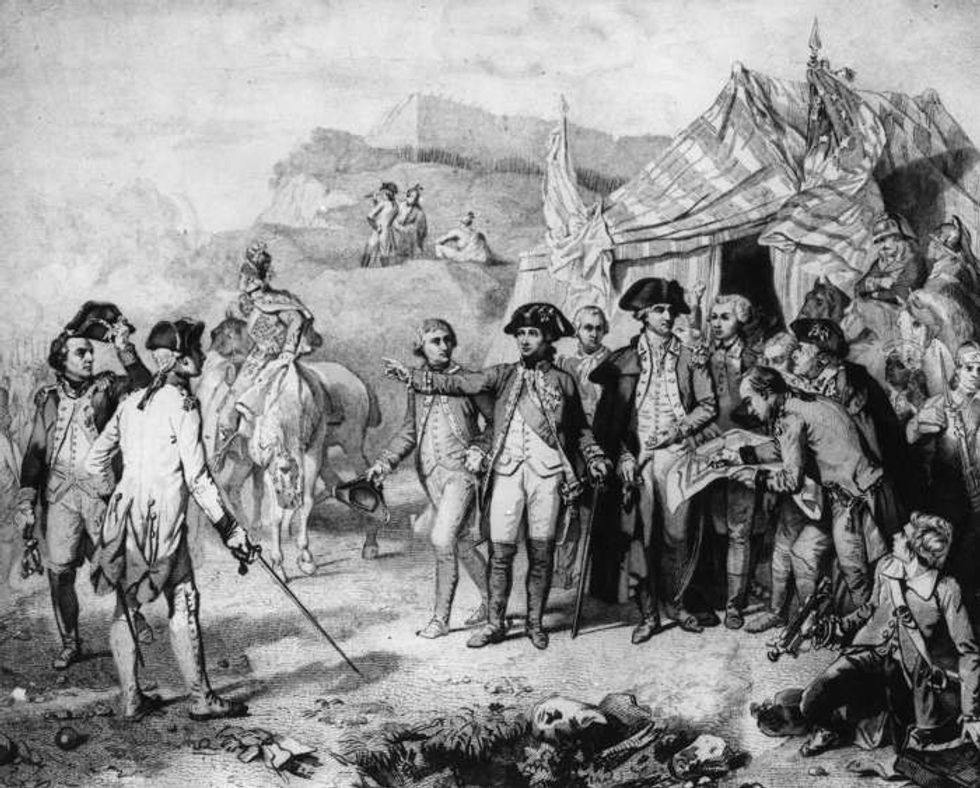 Pictured: French General and noted code word Rochambeau and Marquis de Lafayette, Lancelot of the revolutionary set. Photo via Hulton Archive.
As the Founders said 261 years ago on that fateful July day in Independence Hall: "Meh, being British wouldn't be so bad!"
Non-native English speakers have been propping up, improving, and straight-up saving this country since (actual) day one.
The language you speak when you land in a new country doesn't predict how valuable an American you can be, and never did.
Immigrants, whether they can recite "The Wanderings of Oisin" from memory or can't read a children's book, are the lifeblood of this country.
Instead of slamming the door in their face, we should be thanking them for what they gave us.
Including America.