Joy
Meet the 11 outstanding nonprofits that took home this year's Classy Awards
Each organization has gone above and beyond to make our world a better place.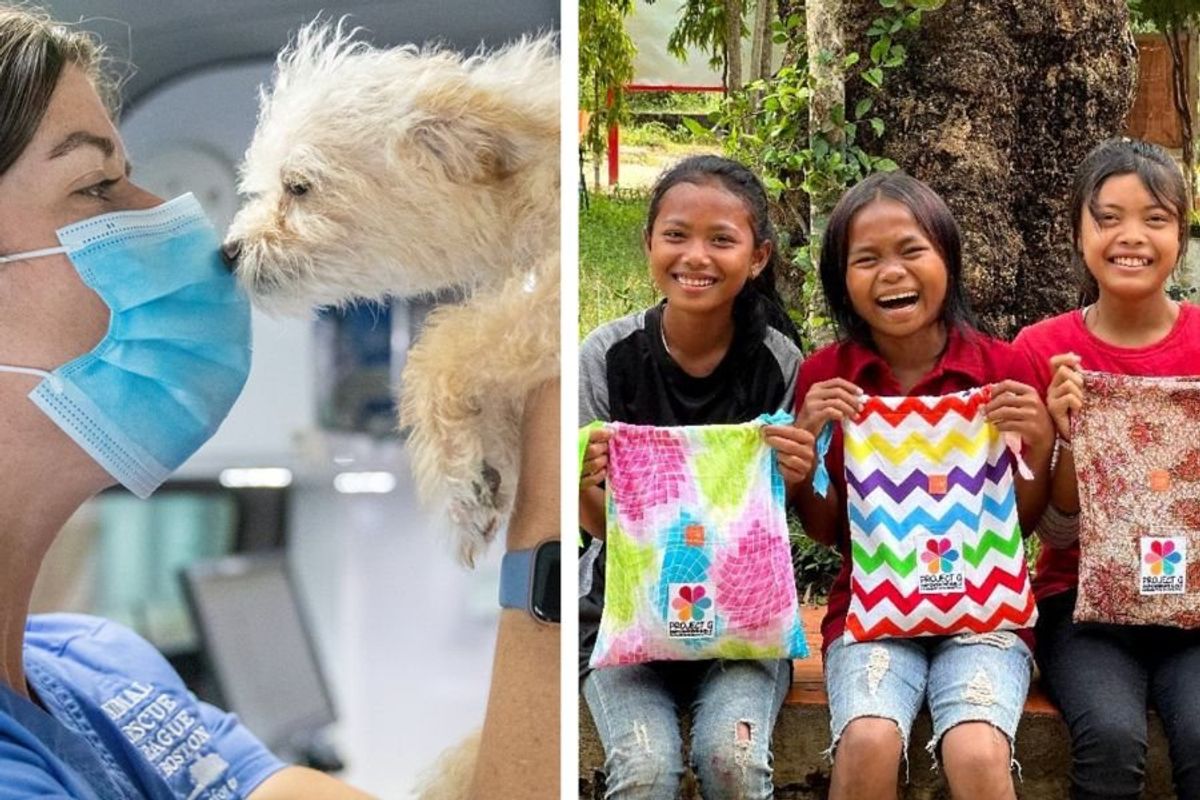 All images provided by the Classy Awards, used with permission
True
Since 2009, the Classy Awards have celebrated nonprofits for their unique approaches to making our world a better place for everyone. Winners are given a platform to amplify their cause and showcase the positive impact of their programs.
This year, we are proud to announce that the Classy Awards have partnered with Upworthy, and we are thrilled to shine a spotlight on the 2023 winners.
From championing gender equality, to massively reducing food waste, to providing trade-based skills training to the neurodivergent community, each organization has made an incredible contribution to the betterment of our world.
Collectively through their efforts, nearly 1.5 million people and animals were served across 34 countries worldwide last year alone. That's a win in itself.
Check out the 11 winners for 2023 below:
​Gravity Water
7/11
Gravity Water turns rain into safe drinking water for schools in need. Unlike groundwater, rainwater isn't at risk of significant contamination by harmful pollutants, and is considered by the World Health Organization an "Improved Drinking Water Source". The Gravity Water System mimics Earth's natural water cycle as it harvests and filters rainwater high above the ground and away from any potential contaminants, providing reliable and long-term clean water access to schools in urban or rural areas for a fraction of the cost of advanced treatment systems.

Thanks to Gravity Water, 63,472 students have access to clean drinking water.