Pop Culture
A 14-year-old went to the hospital after 100 bubble tea pearls were caught in her stomach.
There is such a thing as too much boba.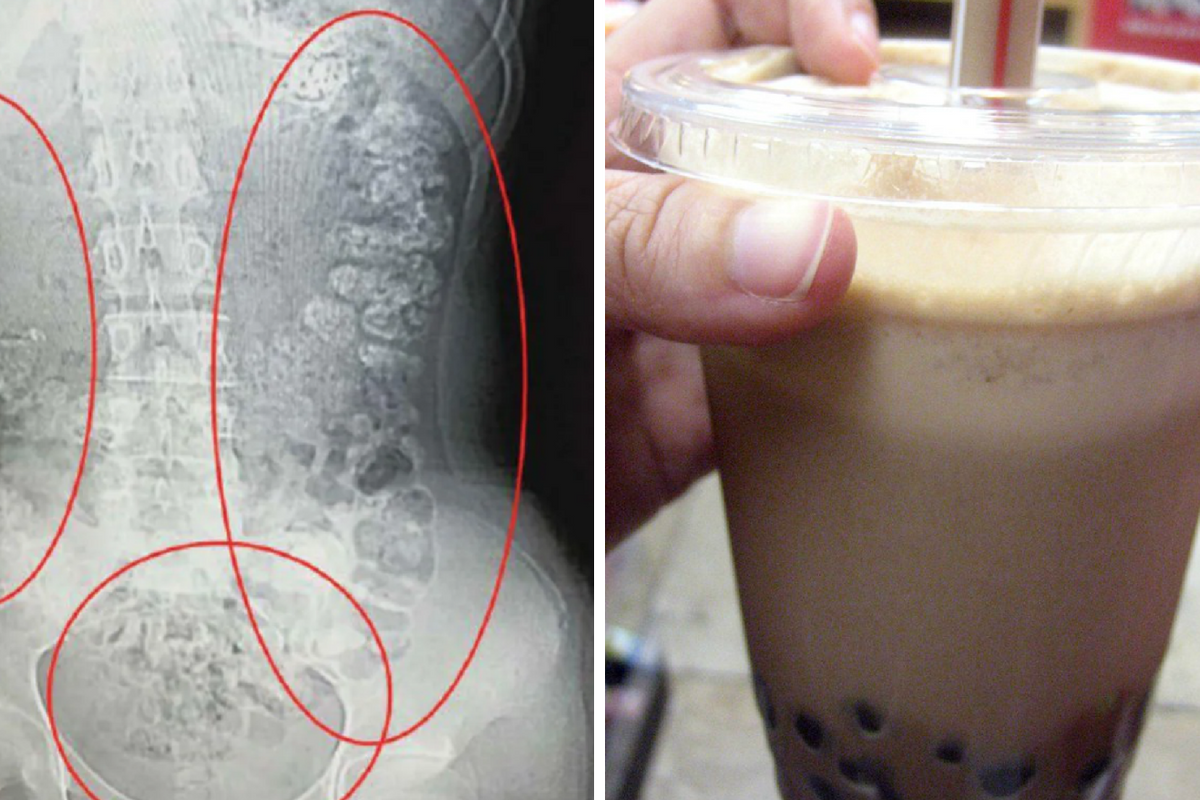 If I were the type of person who allowed himself to relax for even a second, I imagine that sitting outside in the sun with a beach read in one hand and a cool, refreshing drink in the other would be a wonderful way to spend a summer afternoon. And until this morning, I would have allowed myself to imagine that cool drink to be anything. Even a nice cold glass of bubble tea.
BUT NOT ANYMORE. NOT SINCE I'VE READ ABOUT A 14-YEAR-OLD WHO DRANK SO MANY BOBA PEARLS (tapioca pearls) THAT HER STOMACH WAS ALLEGEDLY FULL TO BURSTING WITH THEM! ALL STARCHY AND UNDIGESTED.
---
And now I'm going to tell you about it in the hopes that your summer is fun-filled and stomach-ache free.
According to reports, the (unnamed) teen, who lives in the Zhejiang province of China, was taken to the hospital when she complained that she'd spent nearly a week in terrible stomach pain and unable to eat. When doctors couldn't find anything wrong with a physical exam, they decided to do some imaging, which (allegedly) led to the following picture: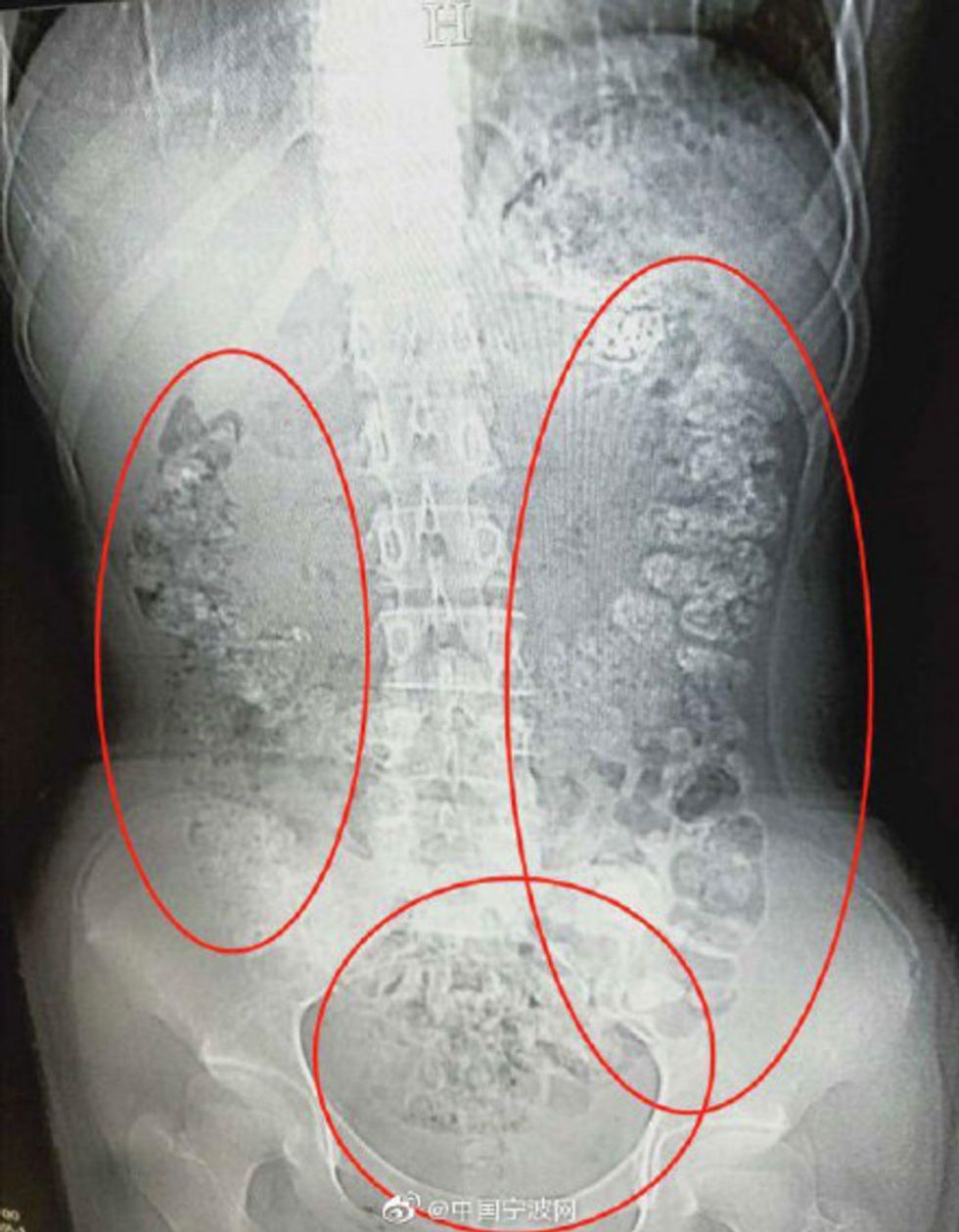 Weibo, via AsiaOne
See those strange, scary-looking shadows? The ones that look like they came directly from PR for a horror movie? Doctors deduced that they were approximately 100 boba pearls that had not been digested. The teen admitted that she'd had one cup of boba in the past few days, but her medical team (and Dr. Gregory House) thought she just might be trying to hide the fact that she'd been scoffing down those pearls like it was her literal job. (Although I've never counted how many pearls you get in a cup of boba. Is it more or less than 100?) (Maybe she digested a whole lot more.)
The good news: The girl was given a laxative and sent home.
The bad news: Apparently, we should all be a little worried about boba. Not like worried worried in the same way we are when we check our bathtubs for murderers when we get home, but worried enough we remember that boba is fun to eat but hard to digest — especially when stores add their own thickeners.
Alexis Mascitti, a New York-based MD and consultant who I spoke with for this story, told me that while the x-ray above shows "fecal impaction," it's impossible to tell whether the teen's severe constipation came from boba pearls just by looking at the image. Mascitti has, however, seen undigested boba pop up on abdominal x-rays before, so it's not far-fetched that the pearls are the culprit here.
Here's a visual representation of how I feel about that:
Maybe this summer it's time to give that water thing everyone's always talking about a try? Let me know how it goes for you!