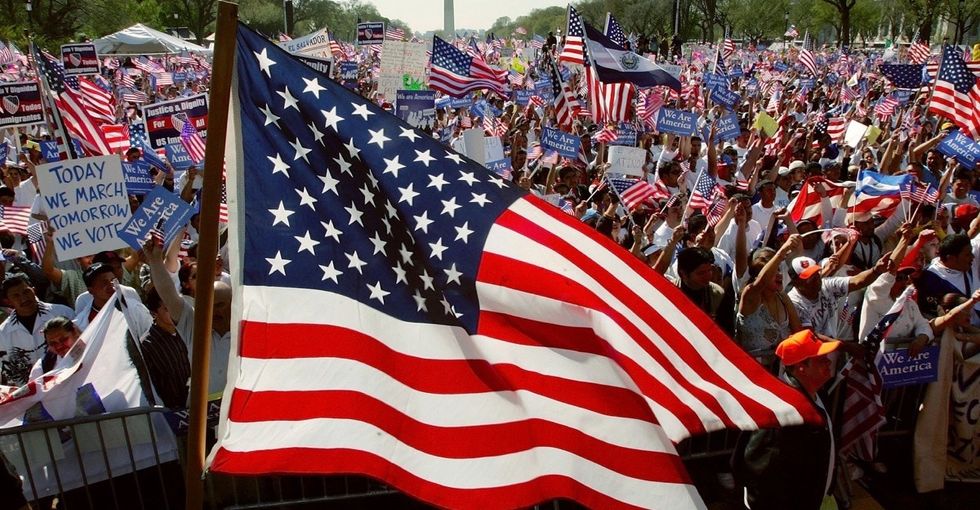 The Stars and Stripes, Old Glory, the Star-Spangled Banner — whatever you call it, the United States flag is one of the most recognizable symbols on Earth.
As famous as it is, there's still a lot you might not know about our shining symbol of freedom. For instance, did you know that on some flags, the stars used to point in different directions? Or that there used to be more than 13 stripes? How about a gut-check on all those star-spangled swimsuits you see popping up in stores around the Fourth of July?
We'll explore these topics and more in this fun list of 12 facts about the U.S. flag that you might not know about.
---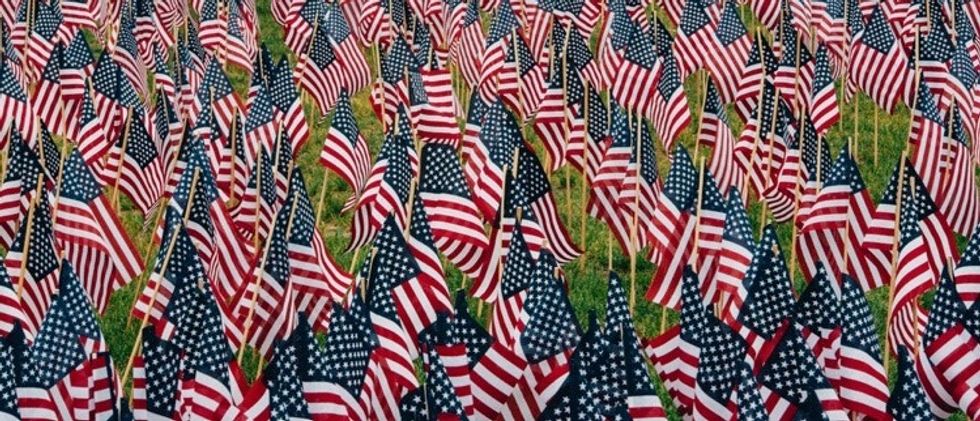 The Great Seal of the United States as shown on the carpet of the Oval Office. Photo by Paul J. Richards/AFP/Getty Images.