Science
Op-ed: Fermentation, the unsung hero of the cooking oil industry
This startup uses this ancient culinary art to produce environmentally-friendly oils that are better for our bodies and help reduce chronic diseases.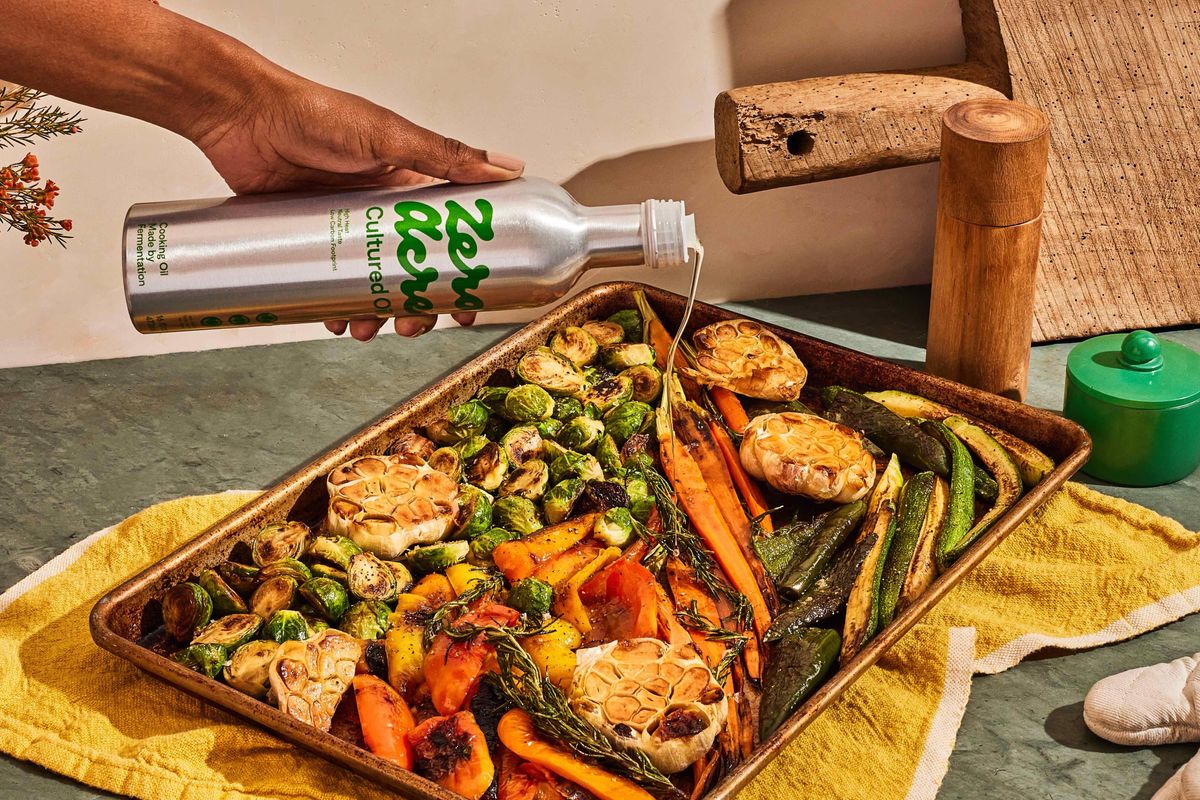 Via Zero Acre
Jeff Nobbs is the co-founder and CEO of Zero Acre Farms. Jeff writes about health, nutrition, and sustainability at jeffnobbs.com and @jeffnobbs.

Today, vegetable oils make up 20% of our daily calories and are the most consumed food in the world, after rice and wheat. Put simply, vegetable oils are everywhere, from nearly all packaged foods like chips, crackers, salad dressings, and coffee creamers to most restaurant meals, whether it's fast food or Michelin-starred.
Oils extracted from crops like sunflower, soybean, palm, and canola were only widely introduced to our diets in the last century and have experienced a meteoric rise in prevalence. In the United States, the consumption of soybean oil alone has grown 1,000-fold since the early 20th century.
---
In fact, the single greatest change in the human diet since the onset of widespread chronic illness and obesity is our increased consumption of vegetable oils. While diet-related chronic diseases were once rare, 60% of Americans now have a chronic disease such as diabetes or heart disease.
Vegetable oils, which contain high levels of omega-6 fats, have been linked to a laundry list of health issues, including inflammation, obesity, heart disease, diabetes, cancer, and more. Meanwhile, vegetable oils are leading drivers of mass deforestation, biodiversity loss, soil erosion, water consumption, and other environmental problems.
Currently, the world devotes 20-30% of all agricultural lands (an area the size of India) to vegetable oil crops. To put that in perspective, more land is devoted to vegetable oil crops than to all vegetables, fruits, nuts, legumes, roots and tubers combined.
As a result of all the land dedicated to these oil crops, vegetable oil crops are two of the top three drivers of deforestation. And unfortunately, there is no end in sight. Vegetable oils remain the fastest growing sub-sector of agriculture, and their production is expected to grow 30% over the next four years.
The solution to the massive problem of vegetable oil production and consumption may lie in the ancient culinary art of fermentation. While fermentation has been used for thousands of years to produce foods like cheese, wine, yogurt, and bread, some companies are using fermentation to make healthier oils and fats, with a fraction of the environmental footprint. Cultured Oil from Zero Acre Farms is one such product.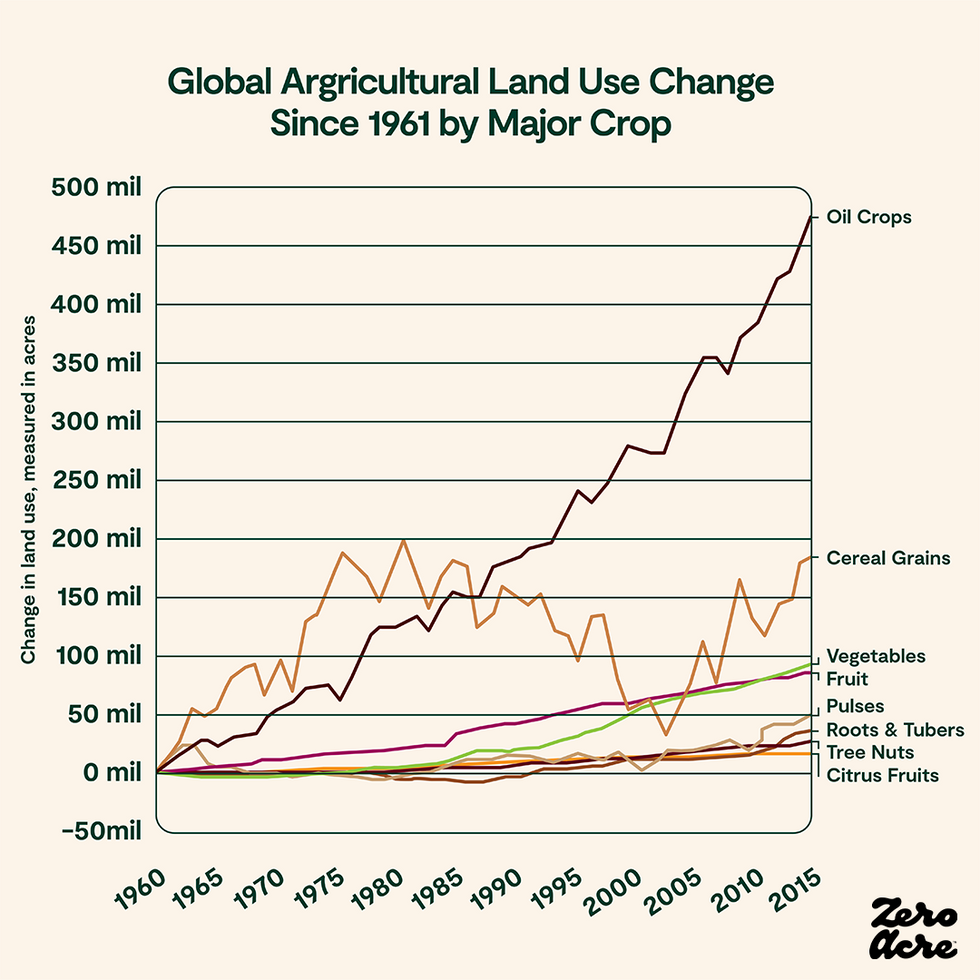 Zero Acre
Just as there are microbial communities, like sourdough and wine cultures, which convert sugars into entirely new foods, there are also oil cultures. An oil culture converts sugar into the healthy fats that make up products like Cultured Oil.
While vegetable oils introduced unprecedented levels of omega-6 fats, which have been linked to health issues, companies like Zero Acre Farms are taking cues from what humans evolved to eat.
Thanks to fermentation, companies like Zero Acre Farms can produce environmentally-friendly oils with extremely low amounts of the inflammatory fat omega-6, and high amounts of the healthy fats that humans have eaten for hundreds of thousands of years. Products produced by fermentation, like Cultured Oil, for example, contain higher levels of heart-healthy monounsaturated fats that have always been abundant in our diets and are routinely shown to improve health outcomes in human studies.
The beauty of fermentation is in its ability to displace vegetable oils at scale by delivering products that are better than vegetable oils in every way. That means products that aren't just healthier or more sustainable but also better for our taste buds, home cooks, chefs, and ultimately our wallets.
The online launch of Cultured Oil, and the use of fermentation as a tool to produce healthier, more sustainable oils and fats, marks an important step towards a healthier world, free from destructive vegetable oils.