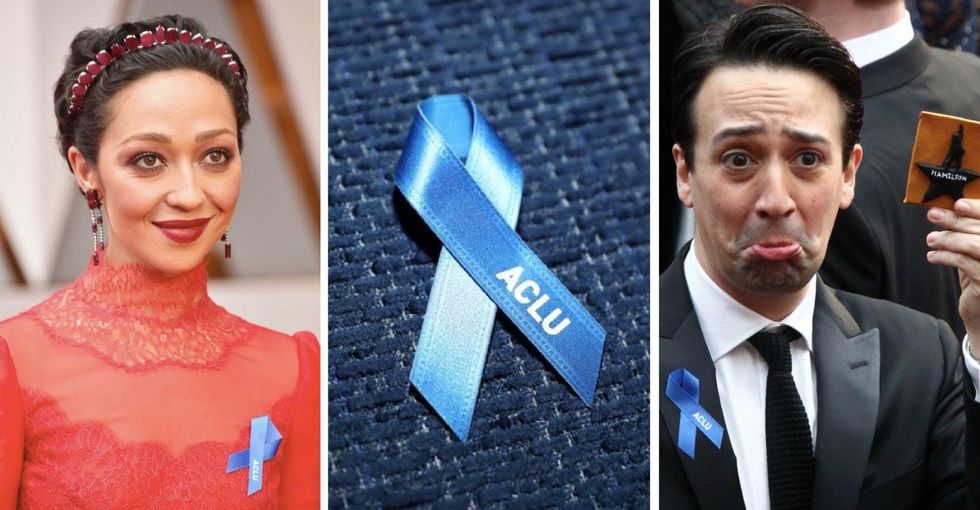 Oscar nominees and presenters brought some blue flair to the red carpet for the 2017 Academy Awards.
Stars pinned bright blue ribbons to their formal attire as part of the American Civil Liberties Union's Stand With ACLU initiative.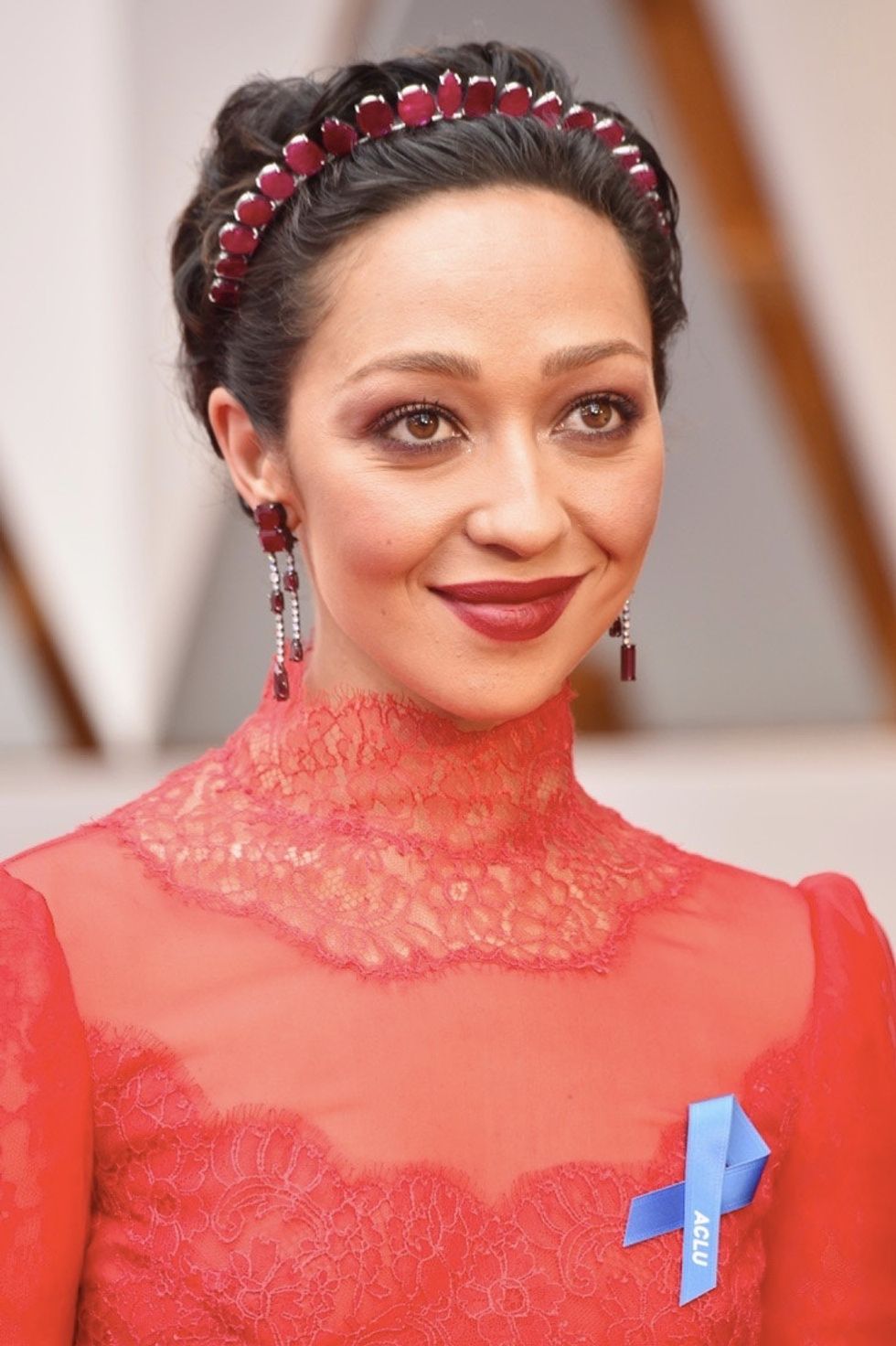 Ruth Negga, Oscar nominee and star of "Loving." Photo by Frazer Harrison/Getty Images.
---
The campaign, which launched last week, encourages celebrities and industry professionals to wear the ribbon as a bold symbol of solidarity with the national nonprofit.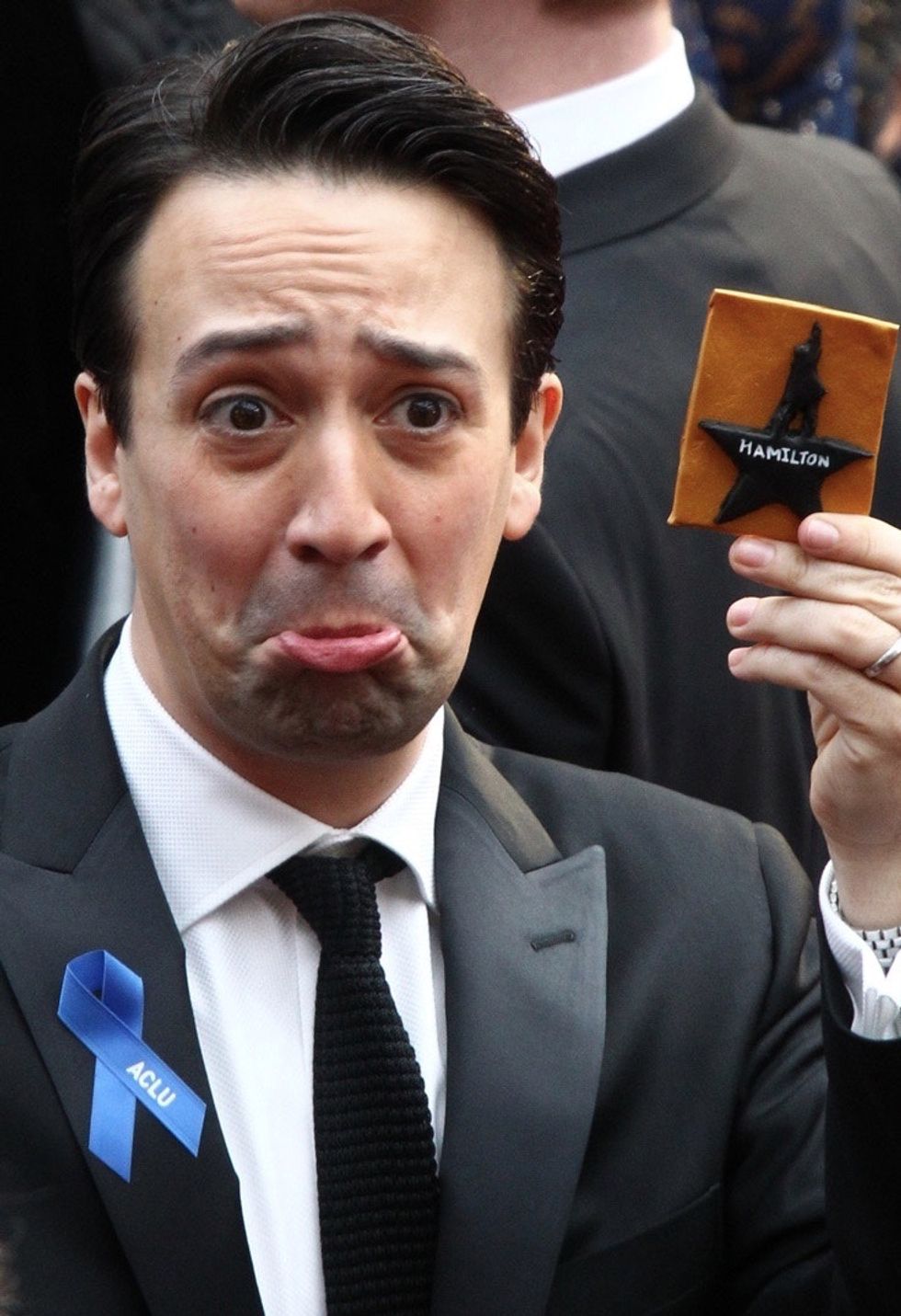 Oscar nominee Lin-Manuel Miranda poses with a "Hamilton" cookie on the red carpet. Photo by Tommaso Boddi/AFP/Getty Images.
The simple adornment is similar to the red ribbon made popular in the early 1990s many stars wore to raise awareness of HIV and AIDS.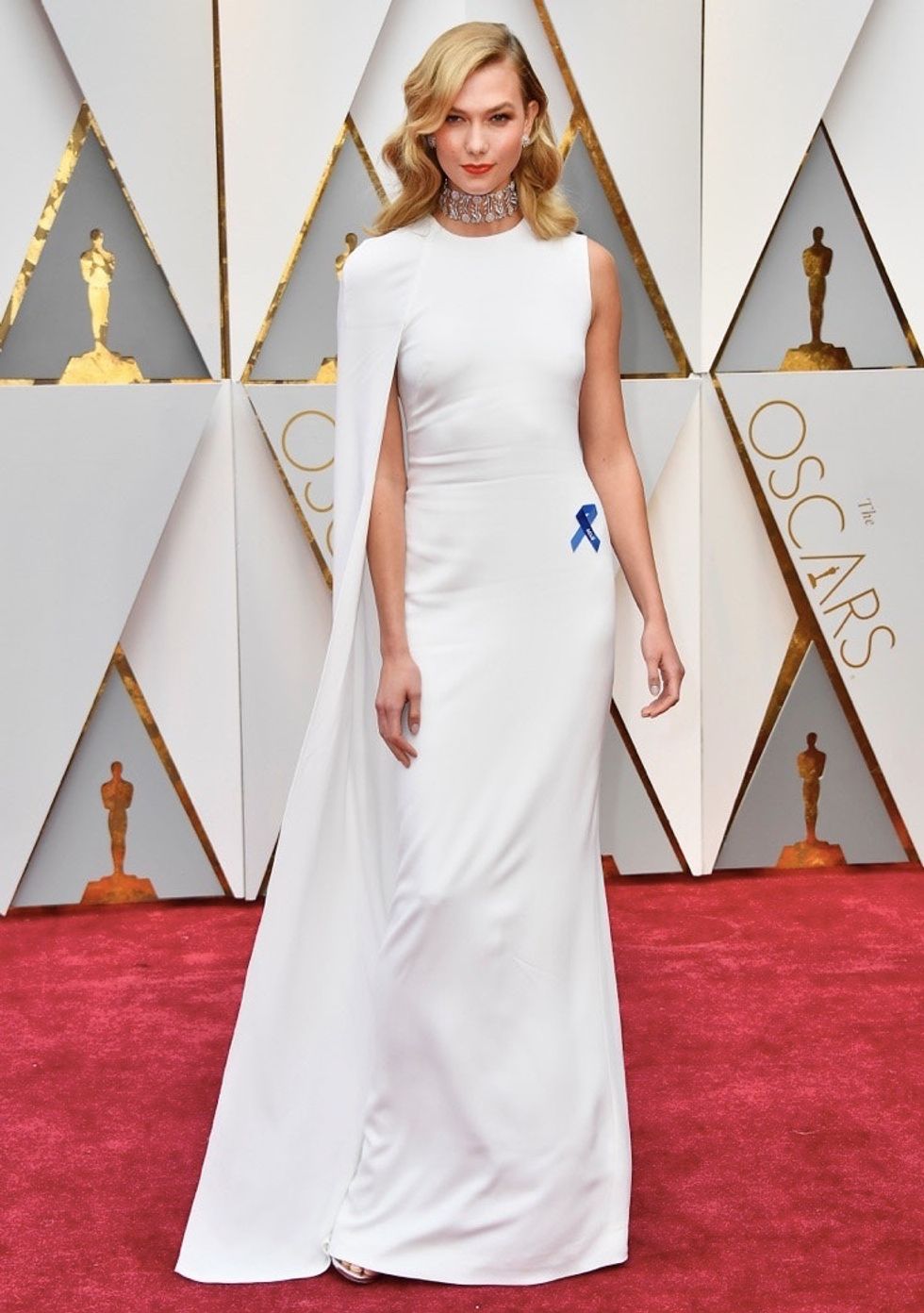 Model Karlie Kloss rocks her ribbon on the red carpet. Photo by Frazer Harrison/Getty Images.
Since 1920, the ACLU has offered tireless, nonpartisan commitment to protecting individual rights and liberties guaranteed by the Constitution and U.S. law.
This includes standing against President Donald Trump's overreaching executive order, which banned refugees from seven Muslim-majority nations; fighting tirelessly for LGBTQ equality including transgender students seeking equal access and protection; and preserving the right to vote in the face of gerrymandering and felony disenfranchisement.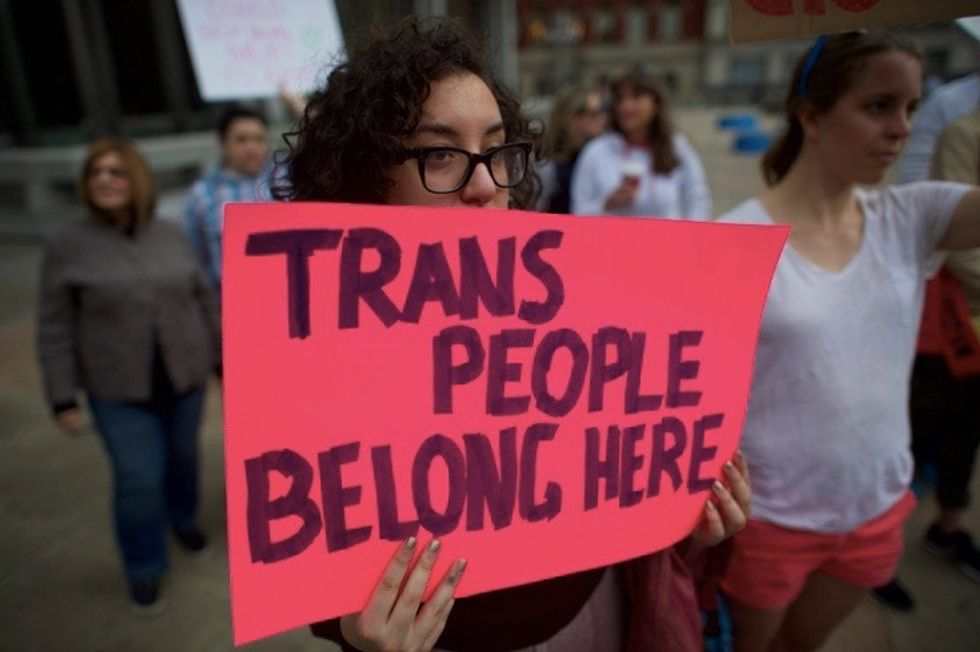 Protesters demonstrate in Philadelphia.Photo by Mark Makela/Getty Images.
Their unrelenting support of free speech and the right to assemble even extends to groups like the Ku Klux Klan, the Westboro Baptist Church, and the Washington R*dskins, whose rights and liberties they've defended and supported in court — because the rights of extreme or controversial groups are often attacked first, and if those attacks are allowed to stand, it threatens the freedom of us all.
"Once the government has the power to violate one person's rights, it can use that power against everyone," the ACLU site reads. "We work to stop the erosion of civil liberties before it's too late."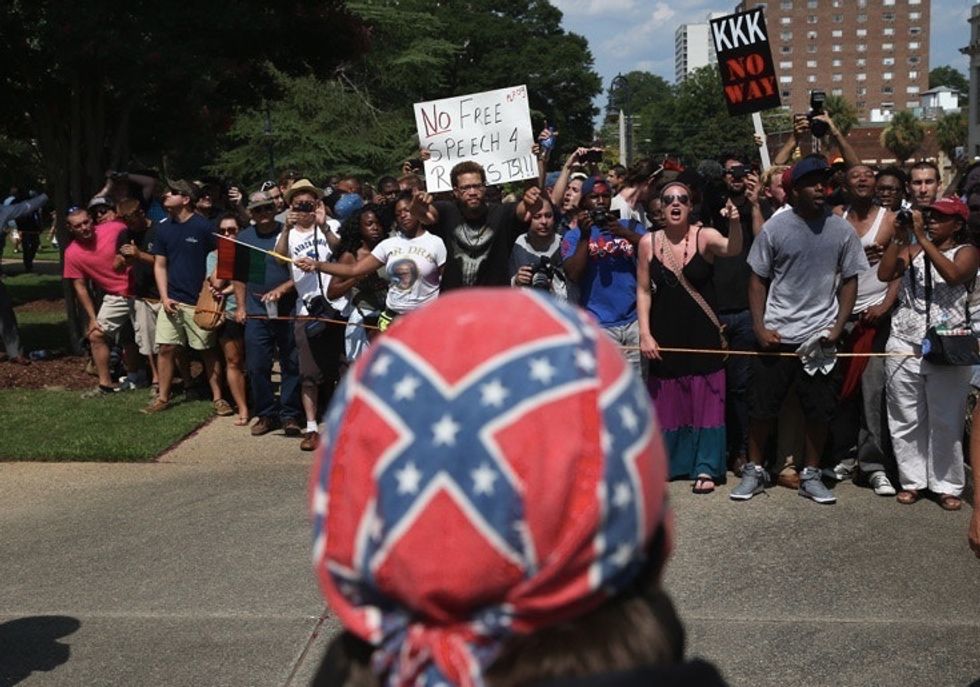 Protesters shout at a Ku Klux Klan member at a Klan demonstration in 2015 in South Carolina. Photo by John Moore/Getty Images.
Even if you're not walking the red carpet, you can still show your support.
Since the 2016 election, the ACLU has raised more than $79 million online from more than 1 million generous donors, including a $24 million surge over two days following the refugee ban.
With that budget boost, the ACLU will boost operations at the state and local level, hire additional lawyers in Washington, D.C., and New York, and invest $13 million in citizen engagement, including protests.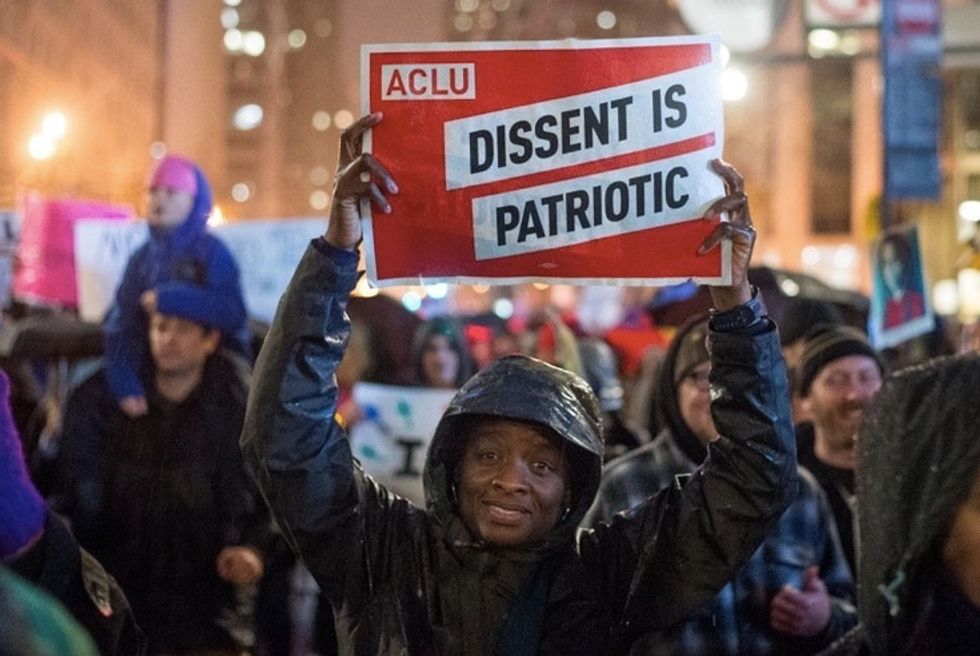 Thousands of people gather at City Hall in San Francisco to protest President Trump and to show support for women's rights. Photo by Josh Edelson/AFP/Getty Images.
You can support the ACLU by connecting with your local chapter to volunteer or making a contribution. Do your part and give what you can. You don't need a red carpet to take a stand.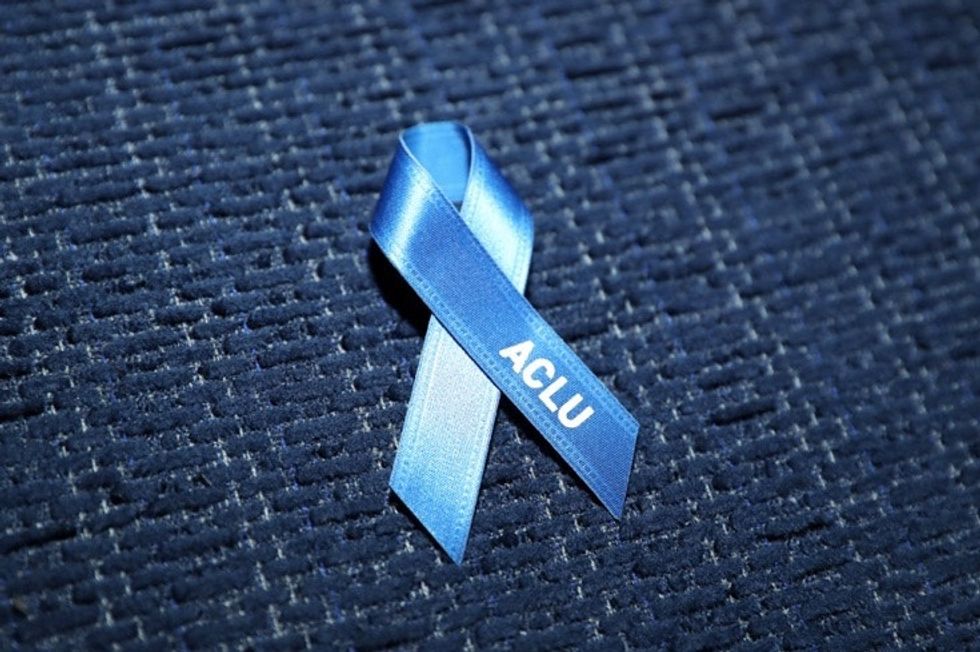 Photo by Jonathan Leibson/Getty Images for Vanity Fair.